Five Lucky—Or Unlucky—Candidates for Madden 2010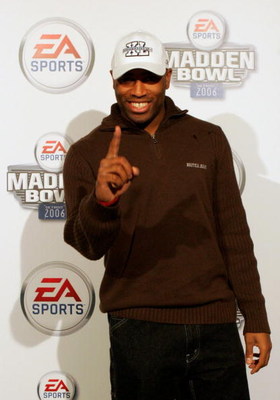 Face it everybody: If you don't want your favorite player to be on the Madden cover, they have to be mediocre. If there is a hint of greatness during your player's season, you better hope that EA is not watching.
Next thing you know, they are on the Madden cover and become hated like Brett Favre, depressed like Vince Young, or forgotten like Shawn Alexander—who, by the way, is the man pictured above, in case you forgot what he looks like.
NFL fans from across the land, brace yourselves.
Here are five candidates that I think are likely to be on the Madden 2010 cover.
Matt Ryan (2008 Rookie of the Year)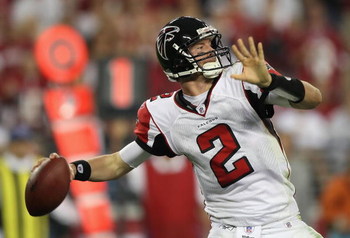 The last time a Rookie of the Year winner was on the cover of Madden, he threw nine touchdown passes and 17 interceptions the next season. One year later, he gets injured, supposedly falls into depression, is reported to even have suicidal thoughts, gets benched, and is replaced by Grandpa Collins.
Ryan helped turn the Atlanta Falcons around with a 3,000-yard passing Rookie of the Year campaign.
If EA comes calling, make sure it goes straight to the voice mail and erase.
DeMarcus Ware (2008 Sack Leader)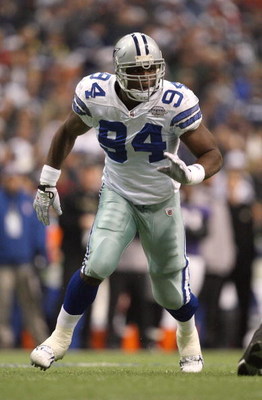 What a year! Dallas Cowboys linebacker DeMarcus Ware had 69 solo tackles, four forced fumbles and a mind-numbing 20 sacks. Nothing can break this outstanding linebacker...except the cover of Madden.
Sure the last defender that was on the cover, Ray Lewis, had a mediocre season in which he only forced one turnover and got an ankle injury at the end of the 2004 season, but that was just a coincidence, right?
Right?
Adrian Peterson (2008 Rushing Leader)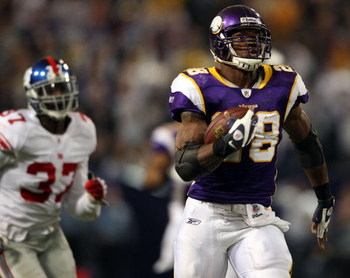 Minnesota Vikings' running back Adrian Peterson proved this season that he is not a one-hit wonder. Winning the rushing title this year, Peterson proved he is ready to play with the big boys, but is he ready to play with fire and the curse of being on the Madden cover?
He did have his fair share of injuries while playing with the Oklahoma Sooners in college, but it wouldn't be good to see what kind of injury he could suffer if EA comes calling.
DeAngelo Williams (2008 rushing touchdown leader)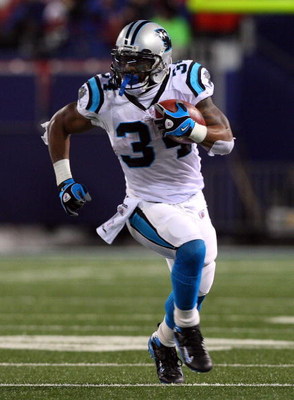 Able to score multiple times in the end zone, Carolina Panthers running back DeAngelo Williams had a big year rushing for more than 1,500 yards and a league-leading 18 rushing touchdowns. Williams is hoping to continue doing the same for the Panthers in the postseason, but hopefully not enough to land a Madden cover.
With that, those 1,500 rushing yards could be 500 by next season.
Peyton Manning (2008 Most Valuable Player)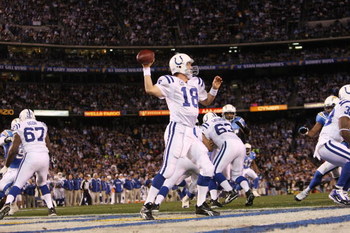 How this 3-time MVP has avoided the cover all this time is just as big of an accomplishment as him finally winning a Super Bowl title two years ago. However, you have to wonder how much longer until EA puts one of the most outstanding quarterbacks of this generation on the cover of Madden. I can't imagine what the repercussions of this one would be.
Okay, so I've named five candidates, but I'm sure there are others who are worthy...or should I say unworthy of making the list. Let me know who I've missed or if there's somebody that you wouldn't want...or do want, if you're evil like that.
Keep Reading