Chicago White Sox: 7 Reasons They Should Clean House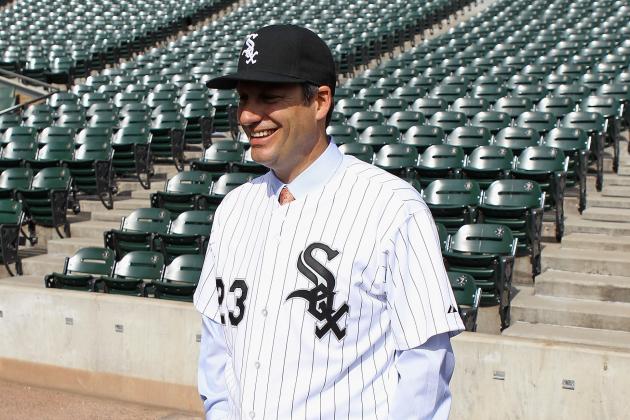 Jonathan Daniel/Getty Images
Rebuilding is a terrible word for a franchise but with new White Sox Manager Robin Ventura aboard, rebuilding is a necessary evil.
For the Chicago White Sox, the upcoming season will present more than just on-field challenges. The challenges of remaining a viable franchise in the eyes of their fans while rebuilding will be the most difficult of challenges that they face.
With a first-time manager in Robin Ventura aboard, the White Sox face some tough decisions regarding how to satisfy a fan base that is expecting another World Series run in the very near future.
I am sorry to break the hearts of Chicago White Sox fans abroad, but in order for the White Sox to have another World Series run they must clean house. Here are seven reasons why they should.
Begin Slideshow

»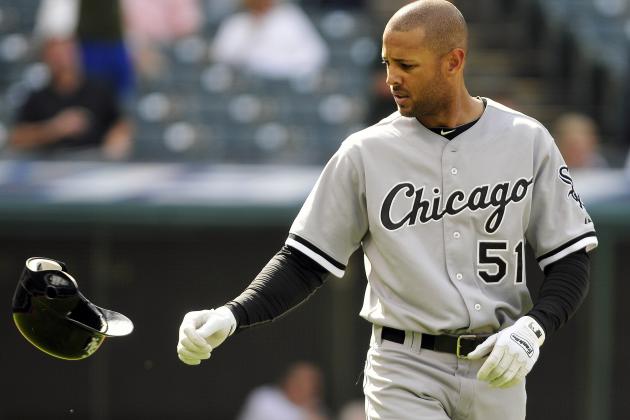 Jason Miller/Getty Images

The White Sox are a slow, lumbering team with very little athleticism. The roster features few base-stealers and fielders that have a ton of range.
In fact, Alex Rios is arguably the most athletic player on the White Sox's 40-man roster. Trust me, that is not saying a whole lot of good. In fact, I believe that this statement more than magnifies some of the struggles of the White Sox.
There are some solid athletes in the organization with outfielders Dayan Viciedo, Jared Mitchell and Jordan Danks to go along with shortstops Alexi Ramirez and Eduardo Escobar. However, none of them have the clear cut five-tool athleticism that Rios possesses.
The White Sox have to stray away from the big power hitters like Adam Dunn and move on to the Evan Longorias of baseball. Cleaning house allows them to get younger and be competitive for years to come.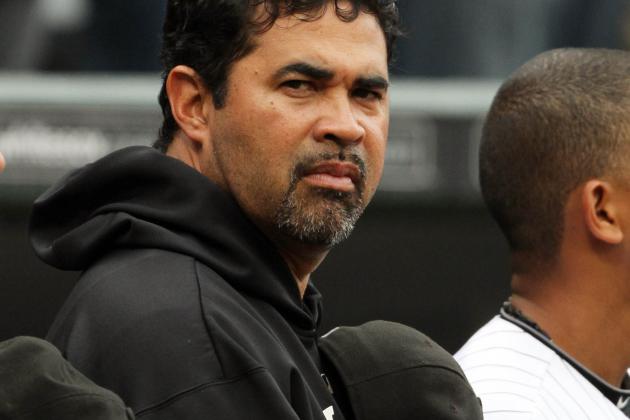 Tasos Katopodis/Getty Images

New Miami Marlins skipper Ozzie Guillen was great for the Chicago White Sox for more than a good period of time and fans should credit him for the 2005 World Series victory. Ozzie's time with the White Sox featured several ups and downs during his eight-year tenure with the team, but it was time for a change.
The black eyes suffered under Ozzie Guillen's watch were as a result of the filter that he lacked. We loved Ozzie's candor, and it was refreshing while it was not a distraction to the White Sox. It was time for the two sides to go their separate ways. Now, it is time to wash away all of Ozzie Guillen's remaining influences.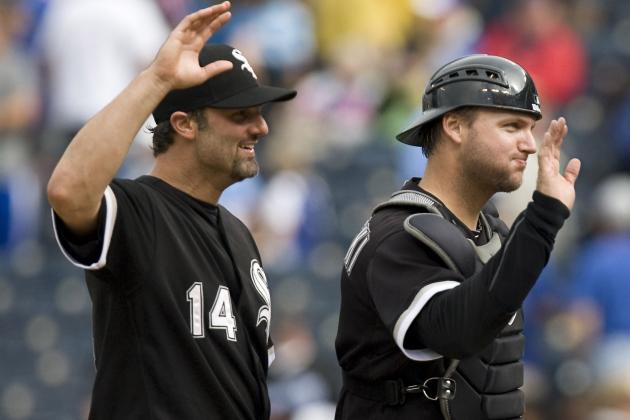 Ed Zurga/Getty Images

A.J. Pierzynski and Paul Konerko are the final two remaining players from the 2005 World Series team. For sentimental purposes, I believe that they should be joined by pitcher Mark Buehrle and 2005 World Series MVP Jermaine Dye. You could not have selected two better representatives on the 2012 roster.
Konerko and Pierzynski are perfect examples to what being a member of the Chicago White Sox means and deserve one more run which could come as a result of cleaning house now. They are very close to entering the twilight of their playing careers. Both can serve as mentors to a brand new crop of White Sox playoff contending teams.
Their time is shrinking, though, as they may have two or three more productive seasons left in their tanks.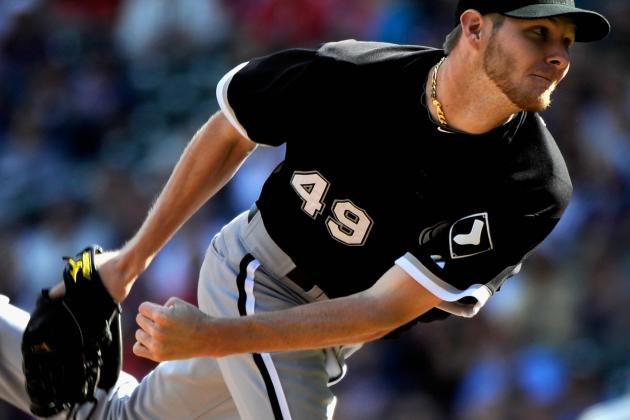 Hannah Foslien/Getty Images

With the stars of the White Sox beginning to age, there is a need for a new face of the franchise. This was Ozzie Guillen's chore before he left for South Beach, but when you think of the face of a franchise you picture Derek Jeter from the New York Yankees or Chipper Jones of the Atlanta Braves. Seldom do you see the team's manager as the franchise face.
For now, this distinction belongs to Paul Konerko, but there must be someone—anyone—willing to take over as the White Sox marquee player.
The roster is getting older, and it is time to pass the baton to a younger player, namely pitchers Chris Sale or John Danks, who will have to become anchors to the White Sox rotation. If either or both players take over as the face of the franchise, cleaning house will only be a temporary task and not a long-term job.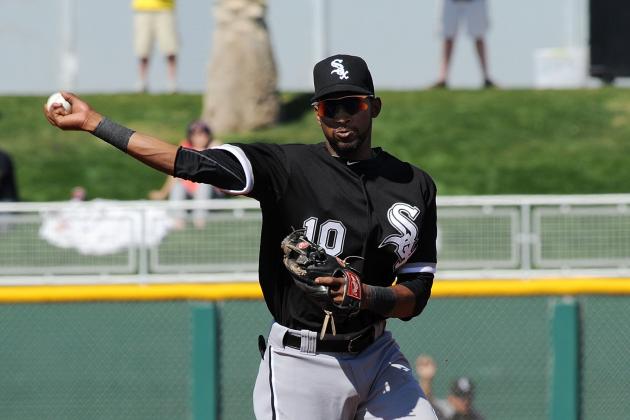 Norm Hall/Getty Images

Major League Baseball fans respect Paul Konerko and they loathe A.J. Pierzynski, but what casual baseball fan can name five players from the Chicago White Sox lineup?
You might hear how much of a bust Adam Dunn has been, and how it is a shame that Jake Peavy cannot stay healthy, but after that, the names have become few and far between.
Fan favorites play a huge role when you market a franchise, they are what helps teams fill in seats. The White Sox have a couple of local fan favorites, but, from a national standpoint, they have limited visibility. Cleaning house and starting over may change this perception.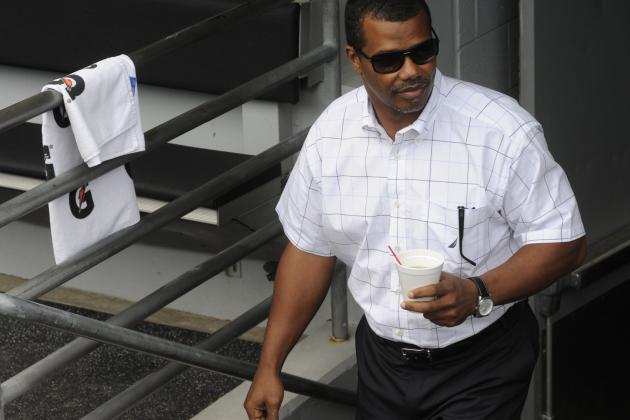 David Banks/Getty Images

Kenny Williams must be at his best when making deals and drafting players in order for the Chicago White Sox to remain viable. This will be difficult for Williams because he is as green to rebuilding as Robin Ventura is to managing a ballclub.
Williams have been with the White Sox for over a decade, yet he has never had to rebuild the team before. This is why the White Sox should clean house, and Kenny Williams must prove that he is capable of swinging the wrecking ball and tearing down what we have grown accustomed to with the organization.
Scouting, selecting and developing players are at the forefront for the White Sox. It is the only way for the team to become perennial contenders, not just a flash in the pan team that gets lucky and make the playoffs every few years.
The time has come for the organization to cease being buyers in a dried-up player market and become more development-conscious. This is how teams build dynasties, and the White Sox have yet to have anything close resembling one.
Before developing talent, the White Sox must change the culture of the team.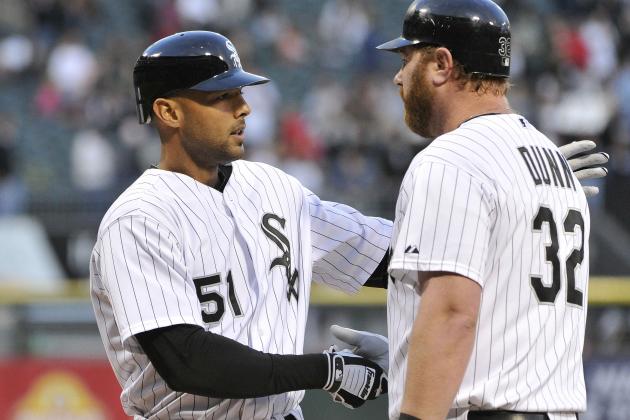 Brian Kersey/Getty Images

The last reason why the Chicago White Sox should clean house is simple, they need to develop a brand new philosophy.
What is White Sox baseball? Is it the try-hard mentality, is it the "Kids Can Play" era?
This is why the needs to cut bait with players who do not fit what are trying to become going forward.
Jake Peavy's big contract comes off of the books at the end of the season. The philosophy with the contracts of Peavy's and Alex Rios' represent a culture for the White Sox that should never have been—win at any and all costs.
It is time to rid the team of the albatross deals and develop a philosophy based on fundamentally sound baseball. It definitely be a hard, challenging job for the organization, but with a new manager in Robin Ventura aboard, cleaning house is a necessary evil for a franchise that needs to remain viable