4 Changes Kobe Bryant Would Make If He Was GM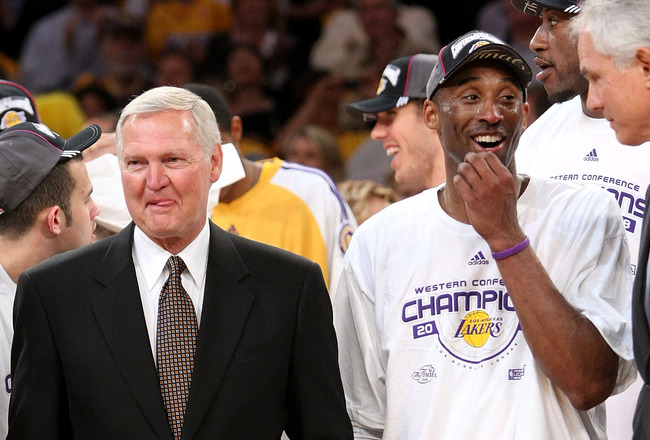 Stephen Dunn/Getty Images
Kobe Bryant has been speaking out lately about what the front office should, and shouldn't, be doing.
It says something about his power that Mitch Kupchak is responding to Bryant's statements. Not many players have the power to make the GM answer to him.
So that brings up an idea. What if the Lakers just got rid of Kupchak all together and replaced him with Kobe Bryant? What would Bryant's first few steps be as GM?
Here are some ideas of what he might do. Now, remember these aren't what Bryant should do as GM, but what he would do as GM.
Give Pau Gasol a Vote of Confidence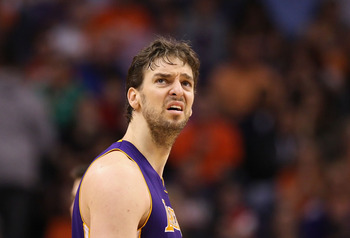 Christian Petersen/Getty Images
Kobe's comments in regards to Pau are pretty clear. He doesn't want them to trade him.
"I talked to [Gasol] a little bit about it," Bryant said. "It's just tough for a player to give his all when you don't know if you're going to be here tomorrow. I'd rather them not trade him at all. If they're going to do something, I wish they would just [expletive] do it. If they're not going to do it, come out and say you're not going to do it. This way he can be comfortable, he can go out, he can play and he can invest all of himself into the game."
The first thing that Kobe would do as a GM is come out and say they aren't going to "do it."
Try to Trade Andrew Bynum for Dwight Howard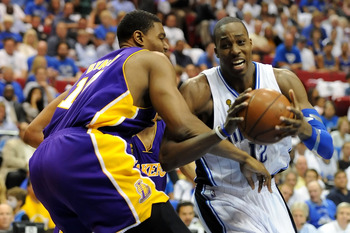 Ronald Martinez/Getty Images
The next thing that Kobe Bryant would due is to actively push for a trade for Dwight Howard. He would not have a problem letting go of Andrew Bynum. He would actively pursue a Bynum for Howard trade. He would be willing to part with anyone else but himself, Pau Gasol and Derek Fisher.
Why would he protect Fisher you ask? Loyalty is the answer. Fish has been with him for all five of his rings. They are close. He wouldn't want Fisher gone.
Sign Gilbert Arenas
He might be loyal to Derek Fisher but that doesn't mean that he does't recognize the issues the Lakers are facing at point guard. His qualification here that it "wouldn't hurt" is pretty measured, but it's an indication of what he would do if given the chance.
He's frankly looking tired of the way the Lakers aren't making any moves at all. He would just do it to get something done.
Retire No. 8 Immediately
The Los Angeles Lakers have announced they are going to be retiring the jersey of Shaquille O'Neal.
Not to be outdone GM Bryant would retire his No. 8 jersey before O'Neal's jersey gets retired next season. Nothing would please the player Bryant more than getting his number retired first.
Then upon his retirement, GM Bryant would retired player Bryant's No. 24 jersey, thus surrounding O'Neal's 34 with his own jerseys.
Keep Reading

Los Angeles Lakers: Like this team?