WWE Elimination Chamber 2012 Results: Setting Up for WrestleMania 28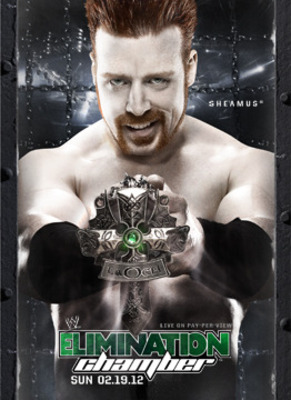 With the Elimination Chamber coming to an end on Sunday, the Road to WrestleMania 28 is fully underway.
While this pay-per-view was not well liked by many, it did a good job of setting up matches for WreslteMania.
With only 40 days until the Grandest Stage of them All is set up down in Miami, Florida, let's take a look at some of the story lines that were progressed, or even could appear, at WrestleMania this year.
Tag Team Championship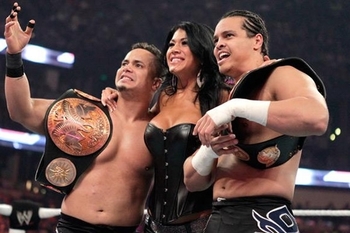 While there wasn't a Tag Team Championship match at Elimination Chamber, there may be one in store for Wrestlemania.
Last night on Raw saw the team of Kofi Kingston and R-Truth team up and defeat Primo and Epico, the Tag Team Champions. This could be a match set up for Wrestlemania as it was an entertaining match and could be the formation of a new tag team in Kofi and R-Truth.
Divas Match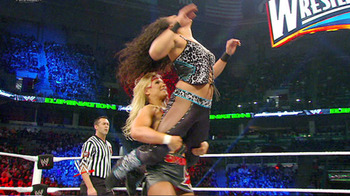 The Elimination Chamber saw a great divas match between Beth Phoenix and Tamina, and one that is likely to continue as a feud between the two.
However, there is also another competitor that could enter the mix for the Divas Championship, and that is Kharma.
Since she appeared at the Royal Rumble, Kharma has not been seen in the WWE. There are rumors that she has been taking time off to spend it with her new-born child, but will appear at WrestleMania in some capacity.
I could see a triple threat match between these three divas taking place, and offering up one hell of a divas match at WrestleMania.
Match for General Manager Position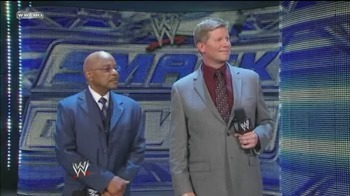 This feud between Smackdown General Manager Teddy Long and Raw General Manager John Laurinaitis has been brewing for a couple weeks now.
Johnny Ace and his sidekick "attorney" David Otunga have been acting under the idea that Johnny Ace should be the General Manager of both brands.
I could see a match being set up at WrestleMania involving this feud. Each General Manager would pick a wrestler to represent them in the match, and whichever wrestler wins, that GM would take over control of both shows.
The Rock vs. John Cena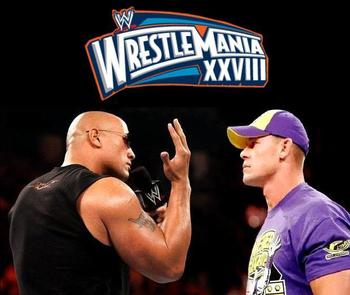 John Cena symbolically shut the doors on his feud with Kane after he closed the ambulance doors with Kane inside at the Elimination Chamber.
Cena now has his eyes solely on the Rock. This match has been in the making for just about a year now, and has been hyped to be one of the greatest matches in recent history.
The Rock will start to appear on Monday Night Raw more frequently to further the story line and hype between this epic match.
World Heavyweight Championship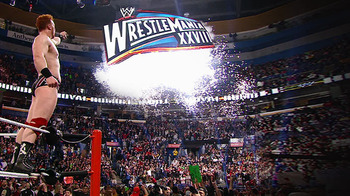 After winning the Royal Rumble, Sheamus earned the right to challenge whichever champion he wants. After appearing at the end of the Smackdown Elimination Chamber match and attacking World Heavyweight Champion Daniel Bryan, Sheamus made it perfectly clear which championship he has his eyes set on.
Bryan pulled out the improbable win at Elimination Chamber, after defeating the likes of Big Show, Wade Barrett, Cody Rhodes, The Great Khali and Santino Marella.
Look for this match to be one that is not expected to be great, but in all actuality will put on a fantastic show for the WWE Universe.
WWE Championship
This is just one match that many people are looking forward to at Wrestlemania this year.
Ever since Chris Jericho returned to the WWE, it was rumored that he would be returning to enter a feud with WWE Champion CM Punk. Obsessed with the moniker of "Best in the World", Jericho has been on a personal vendetta to attack Punk and discredit him at any chance he can get.
The match was officially set up for Wrestlemania last night on Monday Night Raw, as Jericho won a 10-man battle royal to become the number one contender for the WWE title.
Look for this to be one of the top matches at Wrestlemania this year.
Hell in a Cell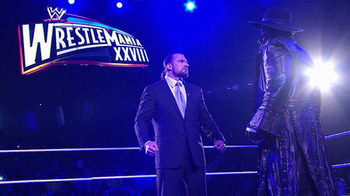 The WWE Universe finally got the answer it was looking for last night on Raw. Triple H has agreed to take on the Undertaker in a Hell in a Cell match.
These two men are both veterans of the match, and after providing an epic match last year at Wrestlemania, it is expected that these two will put on yet another great show this year.
Will Triple H finally end the Undertaker's streak, or will the streak live on forever?
Money in the Bank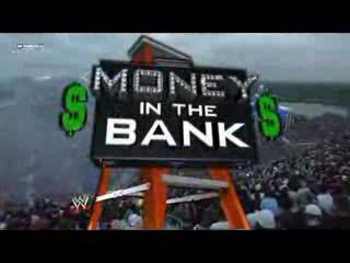 This is a match that has been rumored to be moved back to Wrestlemania this year.
The Money in the Bank ladder match has always provided a great contest for the WWE Universe, and if moved back to Wrestlemania, it is expected that this will be no different.
There are many top-tier superstars, and high mid cards that do not currently have a projected match at Wrestlemania. This type of match has also served as a platform for a huge push for a superstar in the past.
I could see a Money in the Bank match at the Grandest Stage of them All featuring some sort of competitors such as: Randy Orton, Wade Barrett, Dolph Ziggler, Cody Rhodes, Jinder Mahal, and The Miz.
You could also have returning superstars Alberto Del Rio and Christian involved in the match instead.
Keep Reading