The 10 Most Memorable NFL Scouting Combine Performances of All Time
Joe Robbins/Getty Images

The NFL Scouting Combine hasn't always been the media spectacle that it has become in recent years.
However, in recent years, the combine has become the "it" event leading up to the NFL draft. Players can make or break their future by having a stellar performance or an undesirable performance.
Here is a look at the 10 most memorable performances at the combine.
Begin Slideshow

»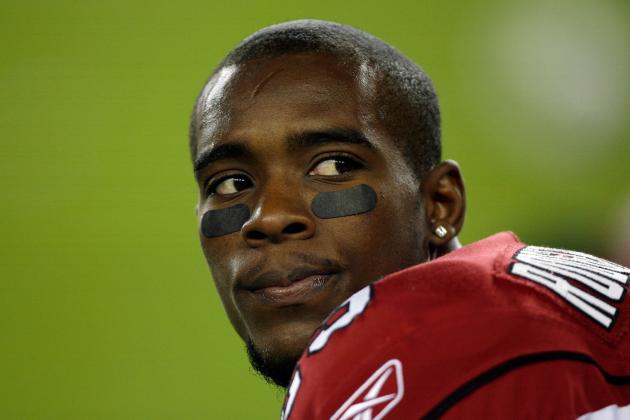 Harry How/Getty Images

As a prospect from the small school of Tennessee State, Dominique Rodgers-Cromartie really needed to put together quite the performance to solidify his position as one of the top cornerbacks in the draft.
All Rodgers-Cromartie did was post a 4.33 40-yard dash, bench press 225 pounds 16 times and leap an incredible 38.5-inch vertical.
His performance at the combine turned him into the 16th overall pick in the 2008 draft.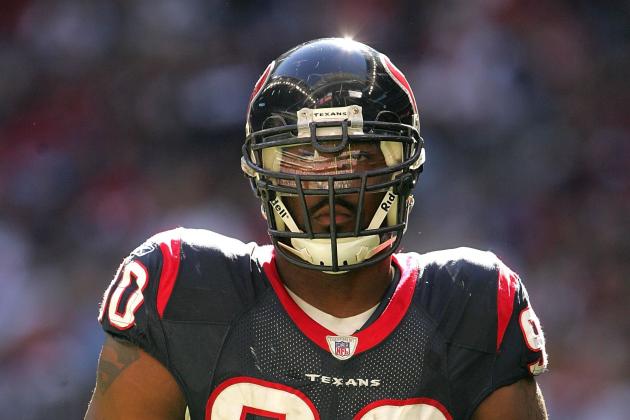 Stephen Dunn/Getty Images

At the 2006 NFL Combine, Mario Williams was already coming in as a top prospect. However, what he did in Indianapolis cemented his stock as the first overall pick in the draft.
Williams ran a 4.66 40 time at 6'6" and 290 pounds. He also added a 40.5-inch vertical and 35 reps at 225 pounds on the bench press.
It was a truly incredible performance from Super Mario.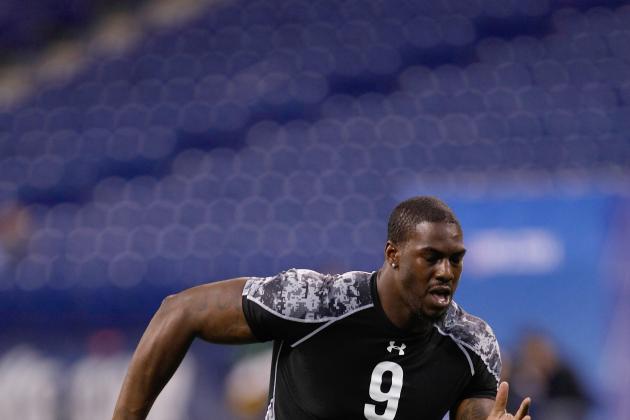 Scott Boehm/Getty Images

One thing that 6'6", 315-pound offensive lineman should be is slow. However, when Bruce Campbell ran a 4.85 40, jaws dropped to the turf.
Campbell looked like the most athletic offensive lineman in the history of the combine. To his impressive 40 time, Campbell also added 34 reps at 225 pounds and a 32-inch vertical jump.
He raised his stock from an unknown to a fourth-round pick because of that performance.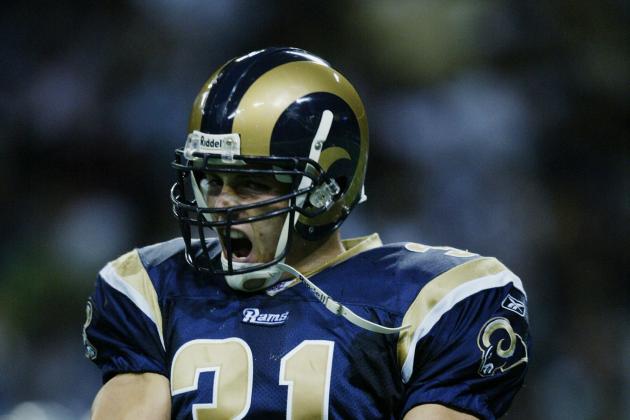 Elsa/Getty Images

Safeties aren't generally known for having outstanding performances at the combine and that is probably because of the bar that Adam Archuleta set over 10 years ago.
Archuleta was an undersized prospect at just under 6'0'', but he didn't let anyone doubt his ability to overcome his lack of height. He benched 225 pounds 31 times while running a 4.42 40-yard dash and 39-inch vertical.
He landed as the 20th pick in the 2001 NFL draft.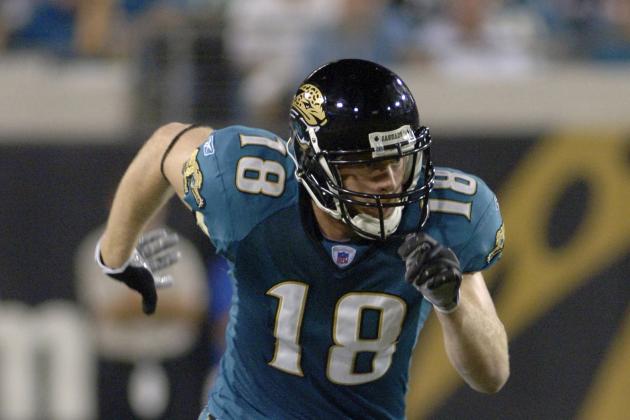 A. Messerschmidt/Getty Images

The main reason that Matt Jones' performance at the 2008 combine was so impressive was because of his size and the position that he played.
Jones was a quarterback at Arkansas and measured in at 6'6". At the combine, Jones ran a ridiculous 4.37 40. He also posted a 39.5 vertical jump.
Everyone knew that Jones wouldn't be playing quarterback in the NFL, but his combine performance made him a highly sought-after wide receiver prospect.
Scott Cunningham/Getty Images

Stephen Paea only did one incredible thing at the combine in 2011, but that one thing was really, really incredible.
Paea put up 49 reps at 225 pounds in the bench press. That was the most reps that any prospect had done in over 10 years.
That strength propelled Paea into the second round of the 2011 NFL draft.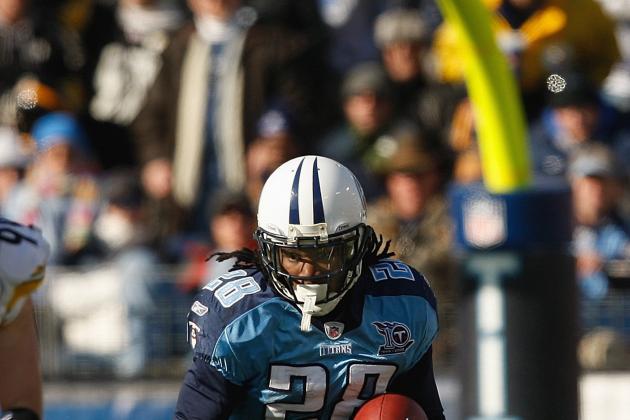 Streeter Lecka/Getty Images

Everyone knew that Chris Johnson was going to be fast at the 2008 combine. He was extremely fast at the college level, and no one doubted that he would be fast in the NFL.
However, nobody thought that he would be 4.24 fast. That time in the 40-yard dash was a combine record and shot Johnson up into the first round of the draft.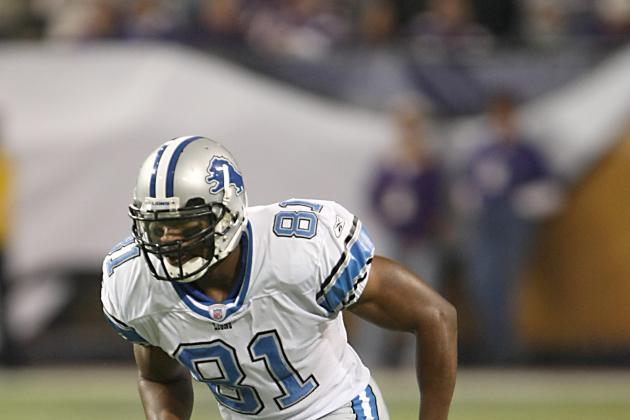 Stephen Dunn/Getty Images

The sheer overall athleticism of Calvin Johnson is why his combine performance is one of the best ever.
Johnson ran a 4.35 40, had a vertical jump of 42 inches and added a ridiculous 11'7" broad jump. It was a legendary performance that will never be forgotten.
Johnson ended up being drafted with the second overall pick in the 2007 draft.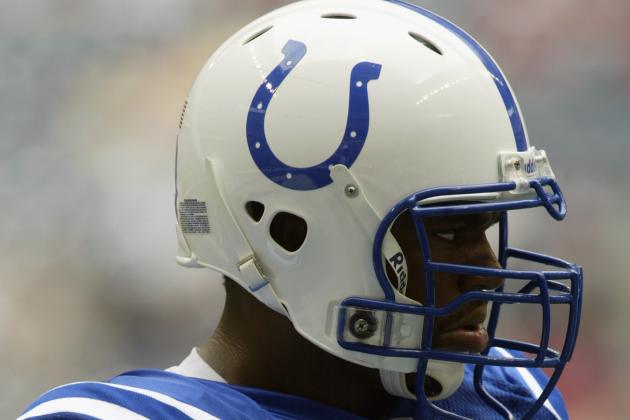 Ronald Martinez/Getty Images

Dwight Freeney's performance at the 2002 NFL Combine was the second greatest in the history of the event.
Coming into the combine, Freeney was seen as way too undersized to play defensive end in the NFL. However, his 28 reps at the bench press dispelled doubts about his strength. His 4.48 40 time and 37-inch vertical proved just how special of an athlete Freeney was.
He was drafted with the 11th pick and has become one of the best pass-rushers the league has ever seen.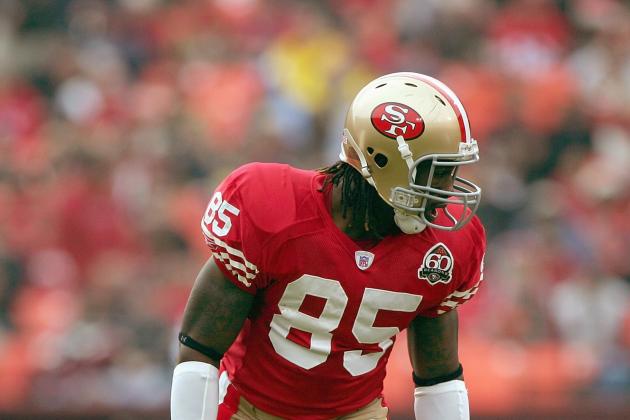 Jed Jacobsohn/Getty Images

There really isn't much to say about Vernon Davis' combine performance that hasn't already been said. Davis became a legend in Indianapolis at the 2006 combine.
He started with a 4.38 40-yard dash time. Then he went on to post a 42-inch vertical and 10'8" broad jump. On top of all that, Davis bench pressed 225 pounds an incredible 33 times.
There is no doubt that Davis' performance was the greatest in NFL combine history.