Daytona 500 2012: Which Bottom Feeders Could Surprise Everyone?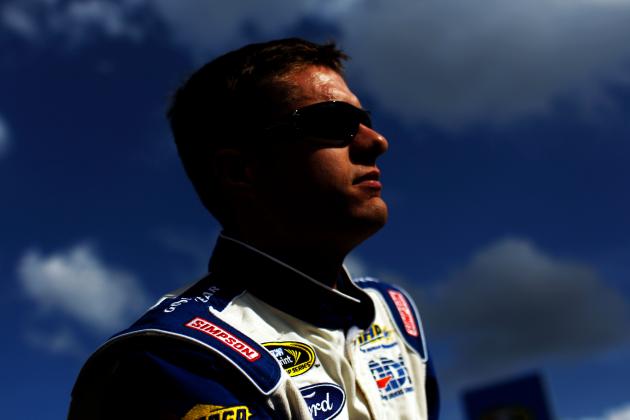 Tom Pennington/Getty Images

Winning the Daytona 500 doesn't just take a fast car, it takes a significant stroke of luck as well. Just ask Derrike Cope, who inherited the 1990 win when Dale Earnhardt shredded a tire after leading 155 of 200 laps. Or Michael Waltrip, who won his second Daytona 500 in 2003 when the race was called due to rain after 109 of the scheduled 200 laps. Even Trevor Bayne got some help last year when David Ragan jumped a late-race restart, was black-flagged for changing lanes on a restart, and fell to 14.
Restrictor-plate races in general, and the Daytona 500 in particular, often provide opportunities for lesser-known drivers to crawl out of the woodwork and assert themselves, if only for a weekend. For drivers like Cope, Sterling Marlin, and Bayne, it has presented an opportunity to take a career-launching first career win; for others, such as Ryan Newman, Matt Kenseth and Jamie McMurray, it has served as a statement of returning to form after sub-par seasons.
Either way, Daytona represents a clean slate and fresh start for every driver and team on the Sprint Cup circuit. Winning at Daytona is the ultimate way to start a season, but the purse money from any good finish can do wonders to help sustain a smaller team (if they can make it through the treacherous accidents that claim many a good racecar during Speedweeks). Keeping with the theme, any of the following seven teams could be the benefactors of such good luck come Sunday.
Begin Slideshow

»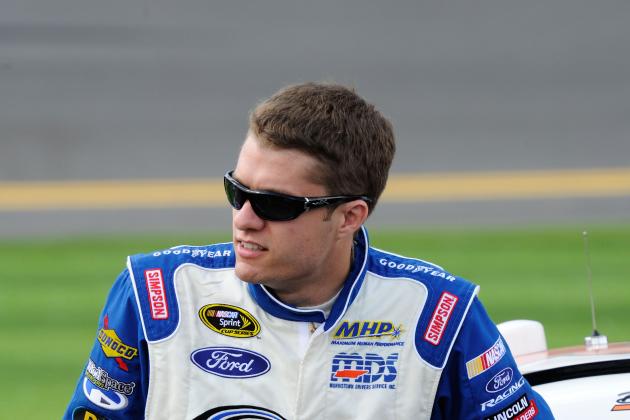 John Harrelson/Getty Images

In his last season with Roush Fenway Racing, Ragan nearly swept both Daytona races last year. He led late in the Daytona 500, only to throw the win away by changing lanes too early on a late-race restart and getting sent to the back of the pack. But he learned his lesson, managed to keep his nose clean through the Coke Zero 400 in July, and stayed calm and collected to collect a career-saving victory. Now employed by Front Row Motorsports, he takes over a car that finished third in this race last season with David Gilliland behind the wheel.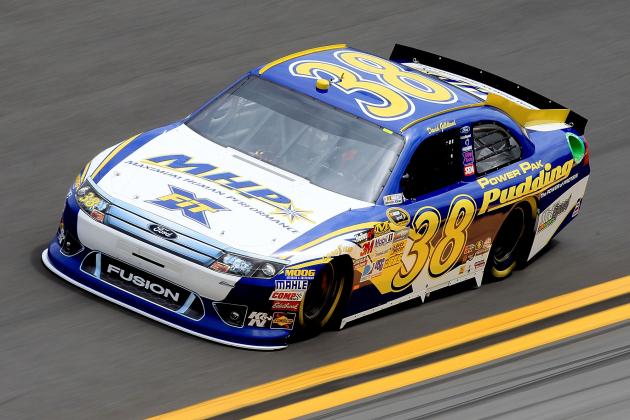 Matthew Stockman/Getty Images

Gilliland finished third in last year's Daytona 500 after persevering until the end of the race and choosing the right drafting partners at the right time. The 2007 pole winner has had some of his best Sprint Cup runs at superspeedways, where Roush Yates horsepower has become somewhat of a consistent presence up front at the end of races. Though he has only cracked the top 30 in qualifying once since 2007, Gilliland's patience is his greatest virtue in stealing good finishes.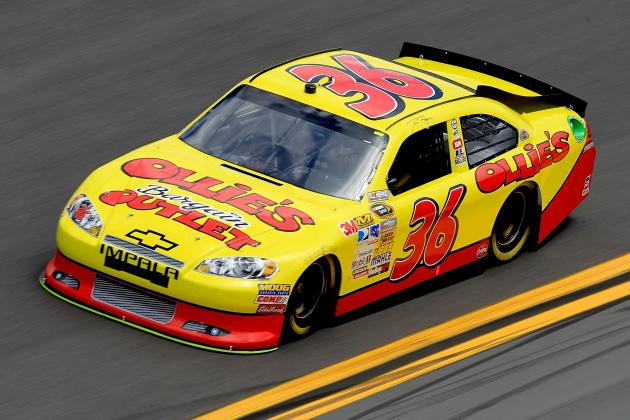 Matthew Stockman/Getty Images

Last time the Sprint Cup Series took to a superspeedway, at Talladega in October, Blaney finished an impressive third for Tommy Baldwin Racing despite starting 41st. His owners' points have been transferred to Danica Patrick's team, and thus he is not yet locked into Sunday's event, but few are willing to bet against Blaney racing his way in during the Gatorade Duels on Thursday. As with many of the drivers on this list, he is a driver who embodies patience, both during the race and through his employment history, and that asset should enable him to stay out of trouble.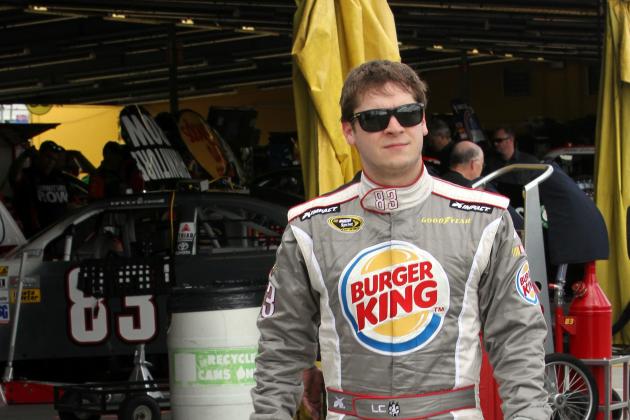 Jerry Markland/Getty Images

Picture this: a kid running his first Daytona 500 with a team on a shoestring budget wins it all. That's what happened to Trevor Bayne and the Wood Brothers last year, and though the differences are many between that combination and Cassill's partnership with BK Racing, the gist of the story would be similar.
BK is a shoestring outfit that purchased former Team Red Bull assets, which scored two restrictor plate top fives last season with Kasey Kahne and Brian Vickers, while Cassill led Nationwide points coming out of the season opener at Daytona last season by virtue of a third place finish. Hey, stranger things have happened.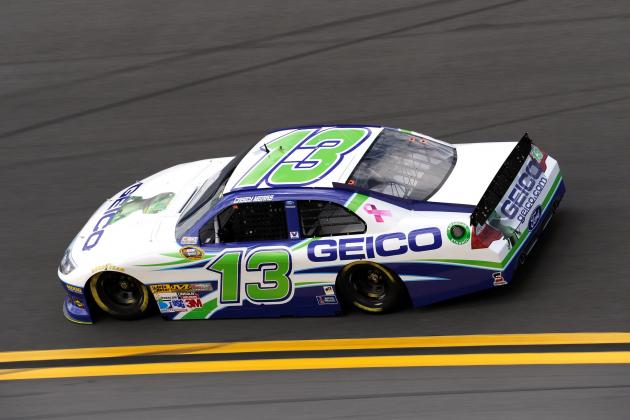 John Harrelson/Getty Images

After a longtime NASCAR association with Toyota, Germain Racing will campaign Mears in Fords this season. The first competitive on-track appearance for the new combination proved impressive, as Mears posted the fifth fastest time on Daytona 500 pole day. It's a far cry from failing to qualify for the race last season, putting the team in a hole as it spent much of the year trying to claim a top 35 spot in owners' points.
If their speed from last weekend is any indication, they could be a threat come Sunday.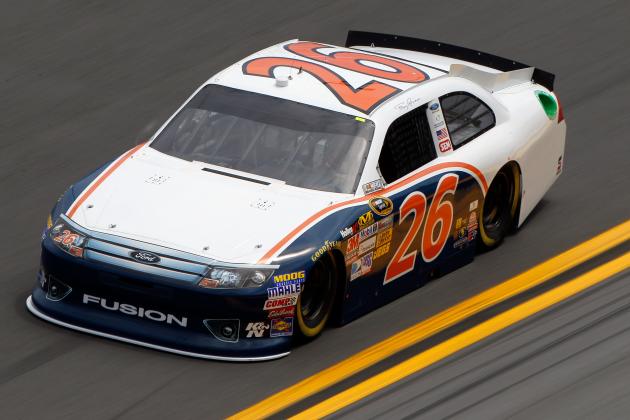 Chris Graythen/Getty Images

Thanks to the 26th fastest lap during Daytona 500 time trials on Sunday, Raines is locked into the field by speed, guaranteeing that all three Front Row Motorsports cars will make an appearance on Sunday. Raines' teammates, David Ragan and David Gilliland, have each scored impressive superspeedway finishes in the past year in Fords, and with Raines running the same equipment, you have to believe that he, too, will have a chance at surprising on Sunday.
A good run would go a long way towards keeping Raines in the car, as well as keeping this car in the running for full races.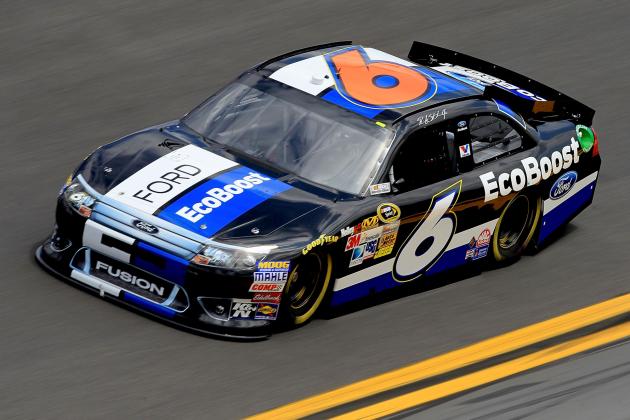 Matthew Stockman/Getty Images

Finally, here's your sleeper pick for the Daytona 500, courtesy of the one guy who picked Trevor Bayne to win last year's race. (Proof is right here. Timestamped and everything. Just trust me.) Stenhouse knows that, as soon as Jack Roush lands him enough sponsorship to run Sprint Cup, he'll be moving up to the famed No. 6 car, and a strong performance in the sport's biggest race in a car backed by Ford could go a long way towards exacerbating that process. It may be a stretch to expect yet another unexpected winner, but remember—it's Daytona. Anything can happen with a little luck.