6 Reasons Why 2012 Won't Be a Disappointing Year for the UFC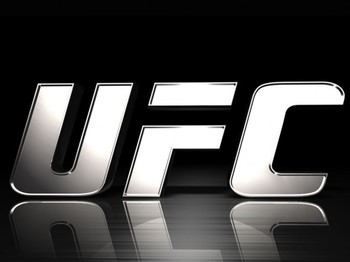 Photo courtesy of thetop10blog.com
It would seem 2012 is set to be the biggest and most lucrative year yet for the Zuffa-based promotion that is the UFC. Since its inaugural event—UFC 1: The Beginning—back in November of 1993, the company has gone from strength to strength.
What was first thought by some as a bunch of barbarians contesting in a steel cage is now regarded by most people as a legitimate sport. This has been partly due to the appreciation of the fighters with regards to their skill sets in various disciplines of mixed martial arts.
At this moment in time, the UFC has set its mark in the realm of generic sports, and it is now on course for global recognition on a massive scale.
That said, 2012 is just one of those years that will lead the way to a prosperous future for the Ultimate Fighting Championship.
Here are the reasons.
6. UFC Sweden and UFC Japan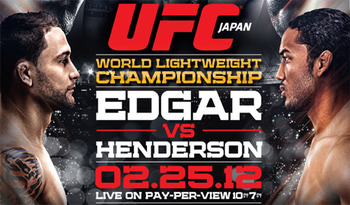 Photo courtesy of MMAWeekly.com
At UFC on Fuel TV 2: Nogueira vs. Gustafsson, the company will be visiting Sweden for the first time. And if all goes as well as expected with regards to attendance figures, then other Scandinavian countries like Denmark, Norway and Finland could be potential stops for the UFC later this year.
On Feb. 25, the UFC returns to Japan after almost a 12-year hiatus from the land of the rising sun—a country which has always been in tune with its MMA.
However, with the addition of Quinton "Rampage" Jackson, one of their heroes from his days at Pride co-headlining the event, as well as the likes of Japanese fighters Yoshihiro Akiyama, Yushin Okami and Takanori Gomi also on the card, then expect UFC 144 to go down a storm.
5. UFC on FOX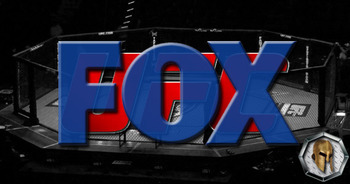 Photo courtesy of MMASpartan.com
In 2011, the Zuffa-based company signed a seven-year deal with the FOX television network to air its shows. UFC on FOX 1 first took place in late December of 2011 and was shortly followed by UFC on FOX 2, both of which have fared relatively well—5.7 and 4.7 million viewers, respectively.
The next show is slated for Cinco de Mayo and will feature Nate Diaz and Jim Miller in the main event.
The deal also includes UFC on FX and UFC on Fuel, which were both aired this year and are set to return as early as Mar. 3 and April 14.
What this means is that a wider audience (mostly casual fans) gets to watch fights for free, which in the long run could prove dividends apropos of future pay-per-view events if said fans take a liking to the sport.
That said, Strikeforce isn't dead yet and still has a lot to offer the UFC—Meisha Tate vs. Ronda Rousey and the finale of the heavyweight Grand Prix featuring Daniel Cormier and Josh Barnett are just two of a number of bouts slated for 2012.
4. Introduction of the Flyweights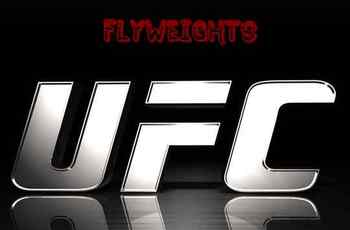 Photo courtesy of Punchdrunkgamer.com
With already seven weight classes in the UFC, the flyweight division will prove a welcomed addition.
The 125-pounders are lighter and faster, so expect some explosive encounters, which will all add up to entertaining bouts, something that fight fans love to see.
The inaugural 125-pound event is scheduled for Mar. 3 at UFC on FX and will feature Joseph Benavidez vs. Yasuhiro Urushitani and Demetrious Johnson vs. Ian McCall in a title eliminator bout which is slated for sometime this year.
3. Great Fights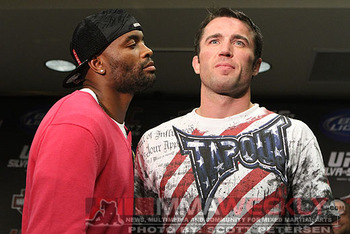 Scott Petersen/Mmaweekly.com
There is no doubt that 2012 promises to wreck shop in the fight department.
The list begins with Frankie Edgar defending his lightweight belt against Benson Henderson at UFC 144, followed by the highly anticipated clash between arch rivals 205-pound titlist Jon Jones and Rashad Evans at UFC 145.
Another eagerly awaited clash is the rematch between Anderson Silva and Chael Sonnen in Brazil later this year.
In addition to that, there is Vitor Belfort vs. Wanderlei Silva ll, Dominick Cruz vs. Urijah Faber lll, Cain Velasquez vs. Frank Mir, Junior Dos Santos vs. Alistair Overeem and a projected title bout between new interim welterweight champion Carlos Condit and divisional champion Georges St-Pierre.
The aforementioned are just a few of the must-see fights that will surely make 2012 a year to remember.
2. Pay-Per-View Buys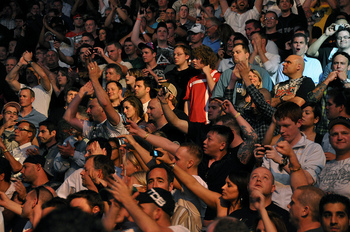 Photo courtesy of Flickr.com
With all of the fights mentioned in slide three taking place on pay-per-view, 2012 could be the first time in almost two years that several events will break into UFC's top 10 all-time PPV buys.
1. Legalization of MMA in New York

Photo courtesy of Nymmanow.blogspot
The Zuffa-based promotion is hell-bent on their quest for the legalization of MMA in New York, and while some of those in power (the Culinary Union and certain politicians) have been the staunchest denigrators of the sport, others have been slowly warming to the idea.
This is mostly due to the financial aspect—what MMA could be bring to the state of New York if sanctioned.
That said, UFC president Dana White all but guaranteed that mixed martial arts will be legalized in 2012.
Now that's something to talk about.
For additional information, follow Nedu Obi on Twitter.
Keep Reading