10 Bold Spring Training Predictions for the St. Louis Cardinals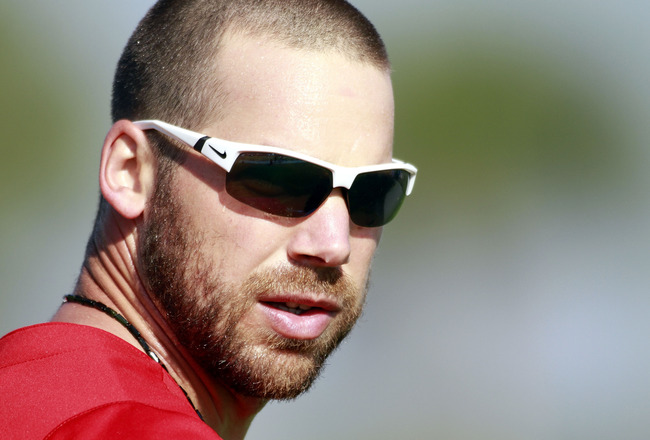 Marc Serota/Getty Images
With Albert Pujols departing for the City of Angels and Tony LaRussa retiring, the Cardinals will have a noticeably different look to them as spring training gets underway. This will be the first time since the Macarena swept the nation with its ridiculous dance that the Cards will be under a new regime.
Here are 10 bold predictions for the St. Louis Cardinals upcoming season.
This Will Be Yadier Molina's Last Season in St. Louis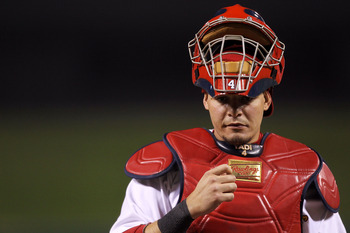 Ezra Shaw/Getty Images
Yadier Molina spent the most offseason out of sight, most noticeably when the Cards visited the White House to celebrate their 2011 World Championship and during the annual Winter Warm-Up.
Yadi appears to be all about the business of baseball now that his best friend Albert Pujols has left town. In other words, Yadi wants to be shown the money.
It is uncertain if the Cards have Yadi in their future plans, but to lose two fan favorites in two years could be devastating for the Cardinals fanbase.
Roy Oswalt Will Be a Cardinal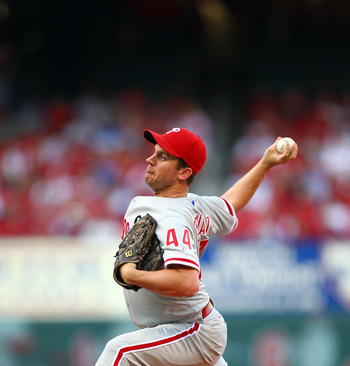 Dilip Vishwanat/Getty Images
Roy Oswalt hasn't found a team yet, but before spring training is over, don't be surprised to see Oswalt don the Birds on the Bat. By joining an already formidable staff, this could be Oswalt's best chance to get a World Series ring.
Adam Wainwright Will Win His First Cy Young Award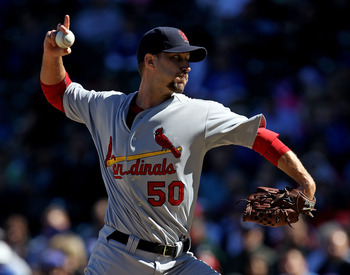 Jonathan Daniel/Getty Images
With two top three Cy Young finishes in 2009 and 2010, Adam Wainwright is poised to get over the hump this season and take home the hardware for the top National League pitcher. Don't be surprised to see Waino finish with over 20 wins and lead the Cards deep into the playoffs.
Mike Matheny Will Win NL Manager of the Year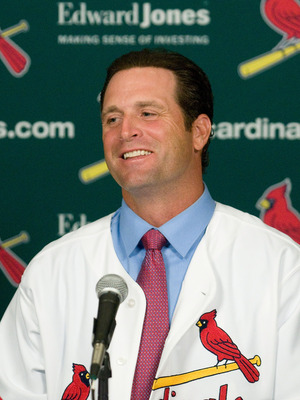 Jeff Curry/Getty Images
With the Cardinals coming off a World Championship season, manager Mike Matheny comes to a cupboard that is nearly full. With the return of ace Adam Wainwright and the offseason addition of Carlos Beltran, the Cards are primed for another run at a World Series Championship. It seems like a lock for Matheny if, as a rookie manager, he can take his team deep into the playoffs.
Lance Berkman Will Again Have a Higher OPS Than Albert Pujols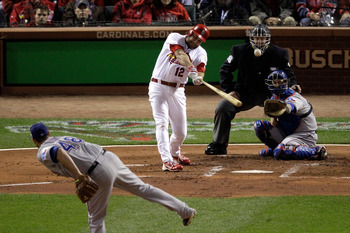 Rob Carr/Getty Images
The best pickup of the 2010 offseason for the Cards was clearly Lance Berkman. The Puma exceeded expectations by producing this impressive line: .301 BA, 31 HRs, 94 RBIs, and a .959 OPS.
With Albert switching leagues, expect a period of adjustment for him. If Berkman can stay healthy and with Holliday and Beltran protecting him in the lineup, don't be surprised to see his OPS topping that of Pujols at season's end.
Jason Motte Will Be an All-Star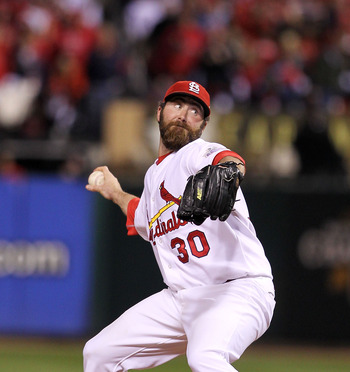 Ezra Shaw/Getty Images
Jason Motte will be given the keys to the ninth inning for the Cards this year. He has earned it with his late 2011 run as the unnamed closer. The flame throwing righty is primed to rack up a ton of saves given the weaker half of the division, namely the Cubs, Pirates and Astros.
Hopefully for Cards fans, he won't be reincarnation of Ryan Franklin, circa 2009 filling the Cardinal Nation with hope making his All-Star appearance and then faltering down the stretch and in the playoffs.
Carlos Beltran Will Drive in 100 Runs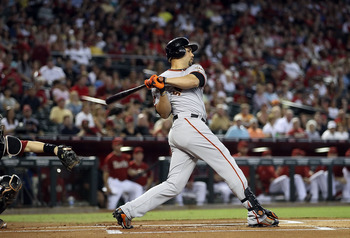 Christian Petersen/Getty Images
This will be the best lineup that Carlos Beltran has been in for years. Pending his health holds up, Beltran will be in great position to drive in 100 for the first time since 2008. Hitting in the middle of a lineup that features Furcal, Freese, Holliday and Berkman, Beltran should finding himself with runners in scoring position on a regular basis.
The Cardinals Will Win 100 Games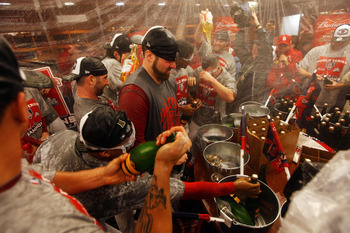 Jamie Squire/Getty Images
The Cardinals have all the pieces in place to win 100 games. It is not too far-fetched to think that Adam Wainwright and Chris Carpenter could win 18-20 games, Jaime Garcia could win 16 games or more and if Roy Oswalt signs with the Cards that he could win 15+ games.
With a solid bullpen and an offense capable of producing five or six runs a game, the Cards could top the century mark in wins for the first time since 2005.
Rafael Furcal Will Win His First Gold Glove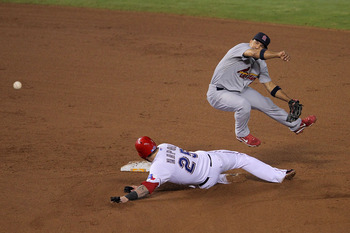 Doug Pensinger/Getty Images
Rafael Furcal will be 34 during this season and many think he may be past his prime. Furcal has a re-birth of sorts last year when he came to the Cardinals. His glove saved a quiver full of runs for the Cards during their late season push to the playoffs and through the World Series.
Even as Furcal has gotten older, his range has not slipped all that much. We all know his arm is still an A+, so as he learns to position himself behind Wainwright and Carpenter, he'll be the anchor of the Cards infield.
The key will be his offense as that has seemed to be a determining factor in the Gold Glove voting for the last 15 years or so. Furcal should be reporting to spring training healthy and ready to play like the Furcal of old.
The Cardinals Will Trade Jon Jay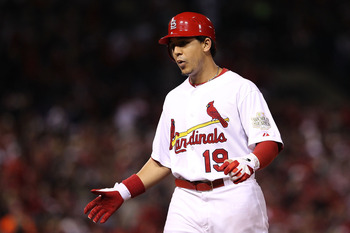 Jamie Squire/Getty Images
With the signing of Carlos Beltran and the emergence of Allen Craig last season, Jon Jay will find himself on the outside looking in once Craig returns from injury just after the start of the season. Jay is a nice player, but lacks the pop or speed an outfield bat needs to have to be in the Cards lineup in 2012.
Hopefully the Cards find a nice prospect for Jay if he starts well in 2012 to perhaps replace Carlos Beltran at the end of his two-year deal in 2013.
Keep Reading

St Louis Cardinals: Like this team?