WWE Monday Night Raw (2/20/12) Results: Live Blog, Coverage and Analysis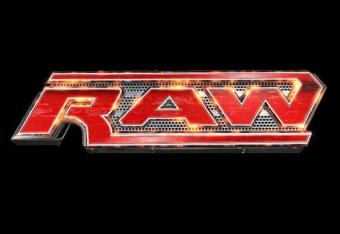 Hey, Bleachers, this is the live blog for the Feb. 20, 2012 edition of the WWE Monday Night Raw SuperShow.
Last night at Elimination Chamber, the WWE and World Heavyweight Championships were defended successfully, with CM Punk and Daniel Bryan retaining.
CM Punk got the win after knocking out Chris Jericho with a kick to the head and pinning the Miz. The controversy here is that Punk never actually eliminated Jericho, who was caught on video after the event enraged at how it went down.
Santino Marella found himself in a one-on-one situation against Daniel Bryan after eliminating Cody Rhodes and Wade Barrett, and the crowd went wild for him. Santino nearly had Bryan defeated, but he was forced to submit in the end.
John Cena sent Kane packing in an ambulance in the main event of the evening, clearing the path to his match with The Rock at WrestleMania.
Also, Beth Phoenix defeated Tamina Snuka to defend her Divas Championship, and Jack Swagger defended the United States Championship against Justin Gabriel.
Tonight on Raw, we'll be treated to the Elimination Chamber fallout, as well as an appearance by The Undertaker.
Join in on the live discussion with us here in the comment section once the show begins.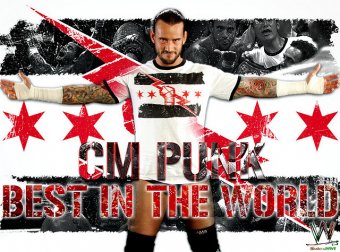 CM Punk joins the commentary team, wearing his commentary jacket, he'll be doing commentary for this battle royal.
10-Man Battle Royal:
Punk says Jericho claims he's the best in the world at everything he does, Punk is just the best wrestler in the world. What Jericho does is prance about in a lite-brite jacket.
Khali is eliminated first by a majority of participants, and we go to commercial.
The Miz is eliminated by a dropkick from both R-Truth and Kofi Kingston. There's a series of finishers, and Wade Barrett is about to eliminate Santino with a Wasteland, but Santino eliminates him by hanging onto the ropes! Santino eliminates R-Truth now!
Big Show throws Dolph Ziggler over the top rope and into Barrett and Truth. Jericho eliminates Kofi Kingston by pushing him off the top rope.
It appears that Barrett may have broken his arm when catching Ziggler. There's a stretcher out, and he's down for minutes.
Santino is eliminated by Cody Rhodes, and bumps Barrett's hurt arm! Seriously?
Jericho and Rhodes work together, but Rhodes is eliminated by Big Show. Jericho and Big Show battle at the ropes, and Rhodes pulls Big Show over and out.
Chris Jericho wins the battle royal.
Chris Jericho will be facing CM Punk at WrestleMania!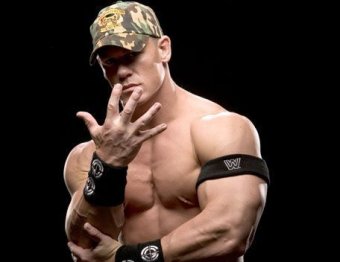 John Cena is in the ring, saying that before he was interrupted by the "skankapottamus", he was going to talk about the Rock. He mentions that the Rock isn't here tonight, but will be here next week. He used to love the "rocky" chant, but Dwayne is hardly the Rock anymore.
Cena talks about Rock's Hollywood posse, and says his beef with the Rock is legitimate, and its been there for seven years. He talks about how Rock is going to show up, play the fans, and leave once again.
Cena says he's done movies, and even mocks how bad they were, but says that what he's truly proud of, is what he does in the WWE. The Rock got one taste of the bright lights in Hollywood and that was it. On top of that, the only reason Rock came back in the first place was to promote Fast Five and launch his Twitter account.
Cena claims he loves being a professional wrestler, and is flirting with "shoot" style in this promo. He says he can't wait for April 1st, but he'll love April 9th, when The Rock is gone again, on set laughing at his stunt double and sipping mai tais.
That's a wrap, great promo by Cena, and that's a little shocking.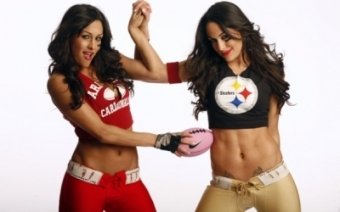 Kelly Kelly & Aksana vs. The Bella Twins:
Twin Magic comes quickly, and Aksana gets wrecked.
The Bella Twins def. Kelly Kelly & Aksana via Pinfall
John Cena is coming out to address the Rock, next.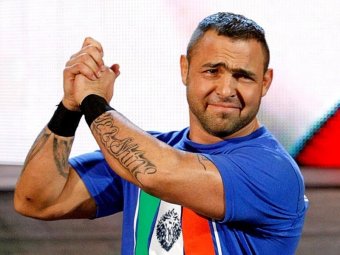 Daniel Bryan comes out and cuts a promo about how he won at Elimination Chamber, and is still the World Heavyweight Champion. He'll be facing someone...who could it be...
Daniel Bryan vs. Santino Marella:
Santino is way over with the crowd, but Daniel Bryan crushes him after stopping Santino from using the Cobra.
Santino rolls up Bryan, who counters with the LeBell lock, and forces the submission.
Daniel Bryan def. Santino Marella via Pinfall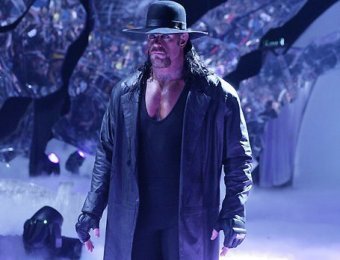 Undertaker's gong hits, and the lights dim. There's some entrance pyro, then finally he makes the walk. He has his hood up, pretty sure we'll be getting to see his new look tonight.
Oh, and who thought the hair cutting meant the return of the American Badass? C'mon son.
He begins to cut a promo. He says for the past year, he's lived with the memory of the beating he took from Triple H at WrestleMania. It's been a living hell.
He challenged Triple H to end his uncertainty forever, and never expected him to say no, but the choice isn't Triple H's to make.
Taker says this has to come to an end, and that they're on the verge of an apocalypse in an era of wrestling. They're the last of their kind. He claims that Triple H's suit and job are just layers that hide who he truly is.
He tells Triple H to come out and look him in the eyes, because he can't lie to him like he did to Shawn. Undertaker calls it the apocalypse once again, and Triple H comes out.
Hunter begins to lay out his same line as to why he turned Taker down, Taker stops him, and says he doesn't want his pity. What's pitiful is Hunter's excuses to not face him.
Triple H says that Undertaker is right about the end of an era, and that they don't need to kill it, they need to make sure it continues. He calls Undertaker the leader, to carry the torch, and Hunter won't be the one to extinguish the flame.
Taker asks if its bad for business because Undertaker will be gone...or bad because Triple H will be gone. Hunter says it's just plain bad for business. Triple H hasn't been more sure of anything, and he thinks Taker is certain too, that what Undertaker is looking for, is to be finished.
Hunter says once again that he won't be the one that finishes it. Undertaker says that he can put whatever spin he wants on this, but at the end of the day, all Hunter is going to see in the mirror is a coward. Triple H was leaving the ring, now he's back and mad.
Hunter yells, saying he's sick to death of this coward thing, and starts to go for it, but stops himself. He says that it's not going to work, and that his answer is still no. Triple H leaves, and Undertaker says he thinks he's figured it out.
Taker says that Hunter found out he couldn't do what Shawn Michaels couldn't do...because Shawn was always better than him. Trips has stopped dead in his tracks, and pulls off his jacket and tie. He comes down to the ring, and says that he knows he can get the job done. The crowd chants "prove it".
Hunter has snapped, and says that if Undertaker wants it all to end, he's got it. Hunter says there's one condition, and that's that it is done in a hell in a cell match. Taker pats his Hunter's shoulder, and leaves.
Goosebumps!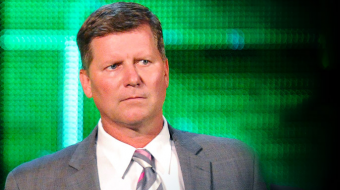 David Otunga vs. Ezekiel Jackson:
Otunga is accompanied by John Laurinaitis, Teddy Long is with Jackson.
I honestly thought Teddy would pick Santino to face Otunga.
David Otunga wins in short order, and poses in the ring with John Laurinaitis.
David Otunga def. Ezekiel Jackson via Pinfall
We get a recap of the Triple H/Shawn Michaels promo from last week where Triple H told Michaels that he didn't want to face the Undertaker. The Undertaker is coming out...next!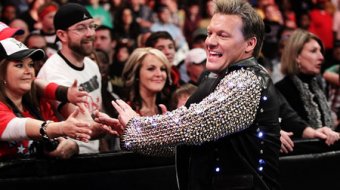 The latest inductee to the WWE Hall of Fame Class of 2012 is Ron Simmons.
Josh Matthews is backstage with Chris Jericho. Jericho says last night was a travesty of justice. He wasn't pinned or submitted, and what happened to him was unfair.
Jericho asks what kind of champion would let a win like that stand? Tonight is the end of the world as we know it, again apparently.
He'll have nine other superstars with other thoughts to go through first.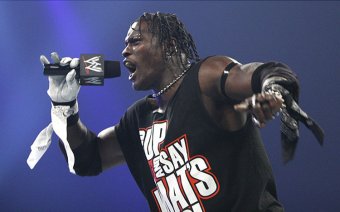 The Rock is going to be on Raw next week. So much for thinking he might play a role on tonight's show.
R-Truth & Kofi Kingston vs. Epico y Primo:
Quick match, Kofi avoids the Backstabber, then lands the Trouble in Paradise for the win.
R-Truth & Kofi Kingston def. Epico y Primo via Pinfall
Ten man battle royal between the Elimination Chamber losers to determine who will face CM Punk at WrestleMania.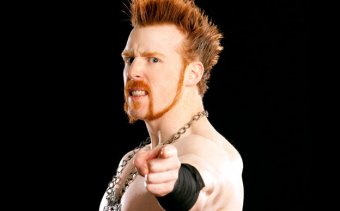 Sheamus vs. Mark Henry:
Surprised to see Henry back to work already.
I figured this would be a squash match for Sheamus, but it was certainly competitive.
After some back and forth, Henry avoids the Brogue Kick, and goes for the World's Strongest Slam shortly after. Sheamus escapes, and lands the Brogue Kick to put down the World's Strongest Man, and get the pin.
Sheamus def. Mark Henry via Pinfall
Backstage, John Laurinaitis is talking to David Otunga, playing up that he's the one being talked about after Elimination Chamber. Teddy Long enters and they discuss the idea of one man running Raw and SmackDown.
Laurinaitis mocks Teddy Long for being short, Long says he didn't know they could stack compost/manure that high.
Long takes a shot at Otunga before leaving, telling him that he looks like Peewee Herman's fairy godmomma.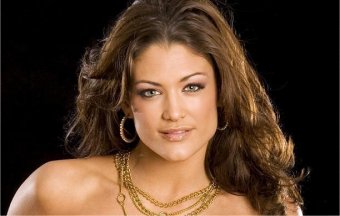 The show opens with an overall recap of the John Cena/Kane feud, including the Zack Ryder and Eve Torres angle of it all.
Backstage, Eve is talking to the Bella Twins, they ask about Zack Ryder and call him a great guy. Eve laughs, thinking they were joking. She goes full heel, and says she used Ryder to get a name for herself, and she is going to the same to John Cena.
She turns to Cena's locker room, but bumps into Cena, who shakes his head in disgust, and walks away.
The show officially opens, and Cena comes out. Before Cena can speak, Eve has come out and is saying she wants to explain, as everything was "taken out of context".
Cena says he'll explain to the people what happened, and says she's been sipping the "skank juice". She tries to stop him, and says they've been friends for a long time, Cena says he lost a perfectly good broski for a hoski.
The crowd chants "hoski", and Cena says she's perfect for the biggest of fishes, The Rock, they're both scandalous bitches. Cena looks at a camera and mouths "my bad", if I'm not mistaken.
She breaks down and cries, the crowd chants "hoski" again, Cena feels back and goes to console her, but she pounces on him trying to kiss him. He gets away form her and calls the officials. He says he'd like to remain disease free, and leaves.
They eventually help Eve out of the ring and up the ramp as she hysterically freaks out.
We cut to an Undertaker pre-taped promo, very much like the one that was on WWE.com yesterday.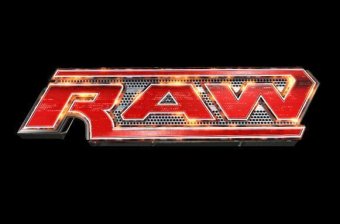 WWE Monday Night Raw is live! Coverage of the opening segment is coming up next.
This article is
What is the duplicate article?
Why is this article offensive?
Where is this article plagiarized from?
Why is this article poorly edited?