Boston Red Sox: 5 Bold Predictions for the Boys in Beantown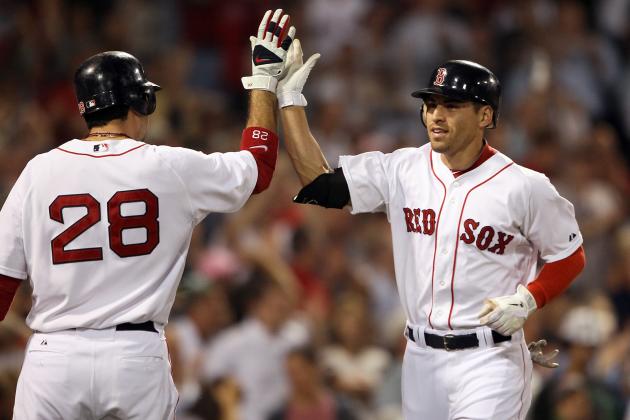 Elsa/Getty Images

By all accounts, the 2011 season was a major disappointment for the Boston Red Sox.
Stories of beer and chicken in the clubhouse have dominated the offseason and spring training thus far.
Instead of looking forward to improving in 2012, players must now defend their actions in the past and answer endless questions about the disastrous collapse in September.
However, this team is not much different than that of the team just one season ago; a team that, coming out of Spring Training, was predicted to win 100 games and run away with the American League East.
There is still a lot of talent on this season's version of the Red Sox and many things fans should still be excited about.
Here are some bold predictions for the upcoming 2012 campaign.
Begin Slideshow

»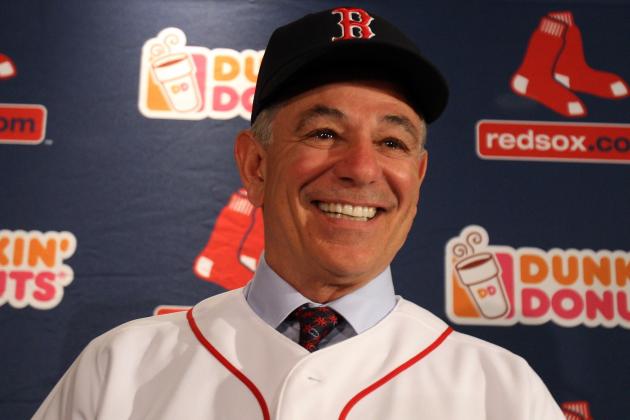 Elsa/Getty Images

Bobby Valentine will be going from the broadcast booth back to the bench in 2012, and will be taking over a team with the second highest payroll and a plethora of talent.
The Red Sox hired Bobby V to right the ship and to instill discipline to a team whose clubhouse antics have become infamous.
If Valentine can regain the players' focus, he will be very successful in his first season as skipper of the Red Sox.
He can take advantage of a very talented roster that just needs some leadership and guidance heading into the 2012 season.
Valentine can win the Manager of the Year by repairing the Red Sox's tarnished image and winning an elusive AL East title.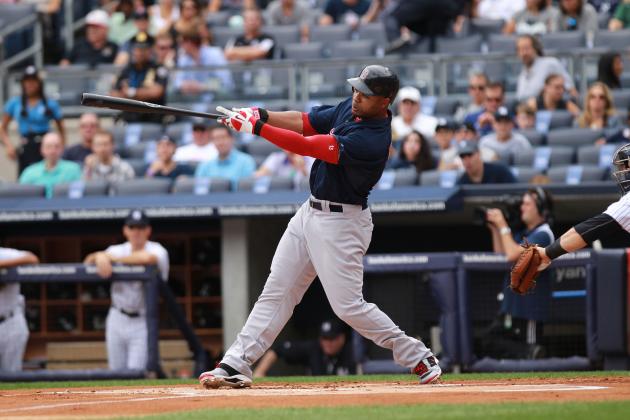 Nick Laham/Getty Images

To say Carl Crawford's 2011 season was a disappoint is an understatement.
The Red Sox's 142 million dollar man hit only .255 and had an on-base percentage under .300.
Not very impressive for the prize of the free-agent class.
Crawford is recovering from wrist surgery this offseason and may miss the first couple of weeks of the season.
However, Crawford is too talented of a player to have a repeat performance in 2012, and his natural athleticism will be on display for the Fenway Faithful.
Crawford's main goal will to be on base so he can utilize his blazing speed on the base paths and open things up for Adrian Gonzalez, Dustin Pedroia and Kevin Youkilis.
Look for Crawford to put up solid numbers in 2012.
Greg Fiume/Getty Images

Jon Lester was perceived to be one of the top pitchers in the American League before the 2011 season began.
However, his inconsistent play last season proved otherwise, and Lester will be looking to regain his dominant form from years past.
Lester will need to be a workhorse for the Red Sox this season, as they look to fill the spots in the back of the rotation.
Lester has since taken responsibility for his poor performance in 2011 and is looking to move forward in the upcoming season by being a leader to his younger teammates, along with Josh Beckett:
I think we both know that we need to do a better job and be on the field and be around these guys more. Instill in these young guys that we do work hard and we do take this seriously and that we care. That's the biggest thing is we do care.
By stepping up and proving that his wants to be a leader and improve from his horrendous performance in April, Lester will have the drive that will help him regain his former dominance as a left-handed ace.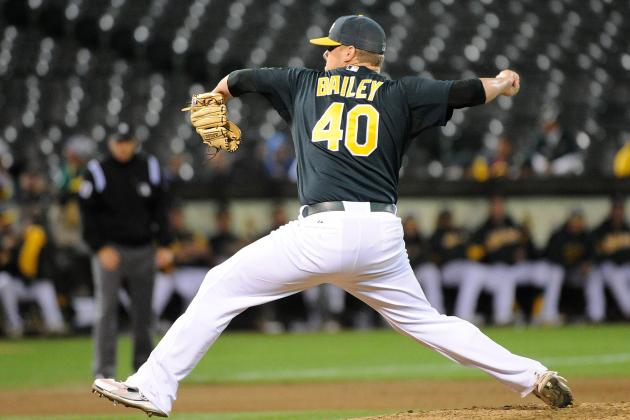 Thearon W. Henderson/Getty Images

Andrew Bailey is coming to Boston with huge shoes to fill.
Bailey is replacing perhaps the greatest closer in Red Sox history and in one of the toughest markets to play.
However, Bailey has shown great promise in his first few seasons in the league with Oakland, winning the 2009 Rookie of the Year and earning two All-Star selections.
Although Bailey has never had more than 30 saves in his career, he hasn't had the talent or opportunities that he will have in Beantown.
The Red Sox offense is one of the most potent offenses in the league and will give Bailey many chances to earn saves.
If Bailey can pitch as effectively as he did in Oakland, he will have no problem saving the most games of his career in 2012.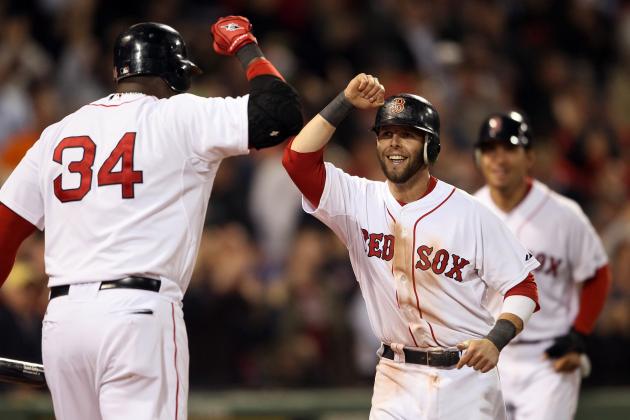 Elsa/Getty Images

Although much has been made about the escapades in September of last season, the fact remains that the Red Sox will field one of the most talented teams in 2012.
With depth in the lineup and three solid starting pitchers, as well as the potential for an effective bullpen, the Red Sox will be in contention for the AL East crown all season.
The Yankees and Rays both have better rotations than the Sox, but as an overall team, the Red Sox are superior.
Red Sox fans are thirsty for another playoff berth, as the Sox haven't made it in the last couple of seasons.
All this will change in 2012.
The Red Sox have learned from their mistakes and will be poised for greatness during the 2012 campaign.