NFL Draft: Is Andrew Luck a Legend in the Making Or a Great White Hope?
February 20, 2012

Christian Petersen/Getty Images
Mel Kiper Jr. suggests former Stanford quarterback Andrew Luck was the highest graded quarterback prospect in 30 years.  Kiper Jr. believes Luck is the prohibitive choice to be drafted No.1 in the 2012 NFL Draft.
Kiper Jr. says of Luck, "He's right there with John Elway as the best player I've ever graded.  He is expected to win multiple Super Bowls.  He is expected to be a Hall of Famer"
He continues, "Bottom line, the kid is a winner and has everything it takes to be a spectacular player."
I have not heard such praise for a quarterback since Ron Powlus signed his letter of intent to attend Notre Dame in the early 1990's.  Powlus played high school football at Berwick High School in Berwick, Pennsylvania. 
Powlus was thought to be so good ESPN analyst Beano Cook went on the record and stated he would win two Heisman Trophies during his career.  Powlus obviously could not live up to the hype.  He had an average career at Notre Dame.
The talk is Luck has all of the intangibles to be the next Peyton Manning—a player whose career is hanging by a thread—as he is expected to chosen with the No. 1 pick in the upcoming NFL Draft.
Lucks' intangibles, intelligence and leadership skills are supposedly so superlative that other quarterbacks simply fail in comparison to his skill set.
Don't believe the hype because it's not true.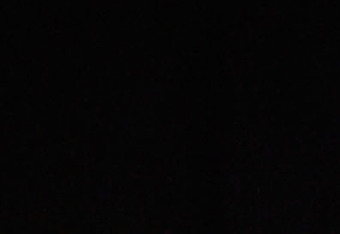 Jeff Zelevansky/Getty Images
I just don't see it.
If you remember at the beginning of the season Luck's name was signed and sealed on the Heisman Trophy—all he had to do was claim it and raise it in triumph after the season.  There was no way anyone else could wrestle football's most prestigious award from the great Andrew Luck, right?
Along comes Baylor's Robert Griffin III and proves everyone wrong.  Griffin III, A.K.A. RG3, had a season for the ages in becoming the first player in Baylor history to hoist a Heisman Trophy.
Call me crazy, but I don't see what is so great about Luck.  Is it because his father Oliver Luck played in the NFL? 
Is the media literally trying to make Luck's family the second family of the NFL behind the Mannings?
Could it be experts like Kiper Jr. are trying to save face from being proved wrong by Cam Newton?
Based on a combination of facts and what I see with my own eyes, I cannot detect anything Luck does better than RG3. 
RG3 last season was more accurate, threw for more touchdowns and had fewer interceptions than Luck. 
RG3 rushed for more touchdowns and yardage.  More importantly, RG3's career numbers are better in virtually every major category.
Last season Luck threw for 3,517 yards, 37 touchdowns and 10 interceptions.  His completion percentage was 71.4.  He also rushed for 150 yards.
RG3 passed for 4,293 yards, 37 touchdowns and 6 interceptions.  His completion percentage was 72.4.  RG3 also rushed for 699 yards.
As mentioned before, RG3 had overall better career passing numbers than Luck.  Luck's career passing numbers were 9,430 yards, 82 touchdowns against 22 interceptions.
RG3's career passing marks are 10,366, 78 touchdowns against 17 interceptions.
The million-dollar question is how the so-called experts like Mel Kiper Jr. emphatically assert Luck is the prohibitive favorite to go No.1?
What criteria is Kiper Jr. utilizing in establishing his grading of quarterbacks?
Is he utilizing a different manual when it comes to evaluating RG3?
I remember watching the Stanford versus USC game and seeing Luck being outplayed by Matt Barkley.  As a matter of fact, I remember watching Luck struggle at times throughout the season. 
I remember Luck as a two-time runner up in the Heisman Trophy race to Cam Newton and RG3.
I also remember Luck walking off the field a loser in the final game of his career against Oklahoma State and being outplayed by quarterback Brandon Weeden down the stretch.
Meanwhile RG3 wins the Heisman, leads his team to a bowl victory while besting Luck in virtually every major statistical category.  Despite the latter, so-called experts like Kiper Jr. still anoint Luck as the best quarterback prospect in 35 years.
Please.
Give me a break.
That means he was graded higher than John Elway, Joe Montana, Tom Brady, Ben Roethlisberger, Peyton Manning and Eli Manning.  The latter quarterbacks accounted for 14 Super Bowl rings. 
Sorry folks, but I don't see a quarterback who hasn't won anything of note being graded higher than some of the best quarterbacks to ever play in the NFL.
I believe part of the reason why Luck's deficiencies are being ignored and his talent embellished is because of his complexion.
Stay with me here.
Last year Cam Newton was believed to lack the necessities to be an effective NFL quarterback in the NFL.  Experts like Todd McShay tried to sway teams to take Blaine Gabbert ahead of him resulting from Newton's supposed deficiencies with his character and skill set. 
The knock on Newton was he couldn't run a pro-style offense.  He had a lot of work to do to be a success at the NFL level. 
Remember?
Newton smashed records for rookie quarterbacks for passing and rushing last season.  He passed for 4,051 yards and threw for 21 touchdowns.  Newton also rushed for 14 touchdowns.  He set rookie records for passing yardage and rushing touchdowns. 
Newton knew he could do all the things the experts said he couldn't do.  He simply proved them wrong, yet Newton hasn't received the praise he is due.
Now RG3 emerges—a smaller but faster version of Cam Newton that is a bit more accurate—and will likely continue to revolutionize the quarterback position in the NFL, despite not getting the respect he is entitled to.
Kiper Jr. cannot assert RG3 lacks the intelligence, accuracy or ability to excel at the next level.   He graduated early from both high school and college.  He is currently working on his masters as well. 
Not that it is a prerequisite, but did Luck graduate early?
I believe we are slowly witnessing the beginning of a shift from the prototypical quarterback who stands in the pocket like the Statue of Liberty like Tom Brady, to a more versatile blend a la Michael Vick and Cam Newton.  This means more African-American quarterbacks like RG3 will get more opportunities so long as Vick and Newton continue to excel.
In closing, I believe RG3 is a better quarterback than Luck and he should be the No.1 overall pick over Luck.
Period.
Email Dexter:  drttcd@gmail.com
Twitter:  @DextersVPoint
View My Upcoming Movie Trailer