NFL Draft 2012: 5 Potential First-Round Picks Whose Stocks Will Plummet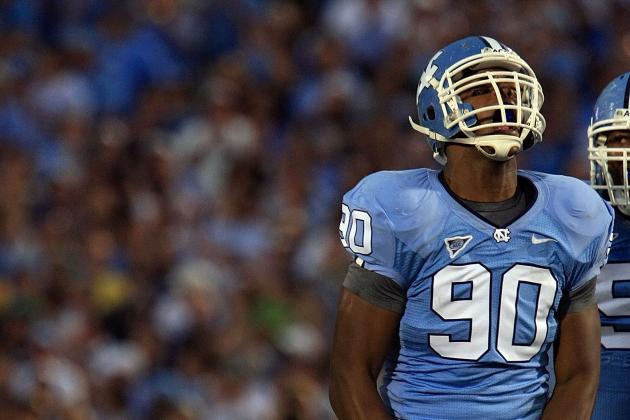 Scott Halleran/Getty Images
North Carolina Defensive End Quinton Coples
The NFL Scouting Combine is this weekend in Indianapolis. Many mock drafts have been out for quite some time now, but nobody can really get serious about where a player might go until we see them at the Combine and the players' pro days.
Still, a lot has happened since the end of the season. For these five players, this weekend's Combine could mean everything to keep their first-round stock from further plummeting.
Begin Slideshow

»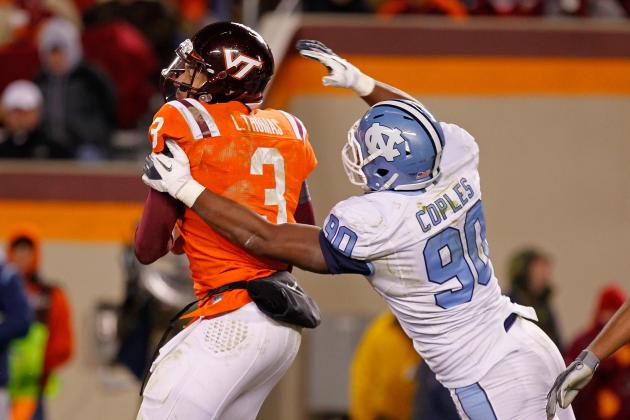 Geoff Burke/Getty Images
North Carolina Defensive End Quinton Coples
By now you have probably heard of Quinton Coples. The player with top-five talent whose question marks in effort and consistency are causing him to slide a little.
Right now, look for him to go between picks eight and 12, and he could fall further with a bad Combine.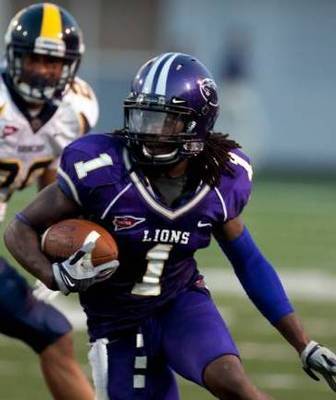 North Alabama Corner Back Janoris Jenkins
The curious case of Janoris Jenkins.
His talents definitely garner a look by teams in the first round.
However, his off-the-field antics are likely to scare a lot of teams. Multiple arrests, a drug problem and eventual dismissal from the Florida Gators' football team does not look good.
Since being with North Alabama, he has not had a problem, but what happens when money and fame come calling? He could be a top-15 pick but his stock could slide with a couple of bad interviews.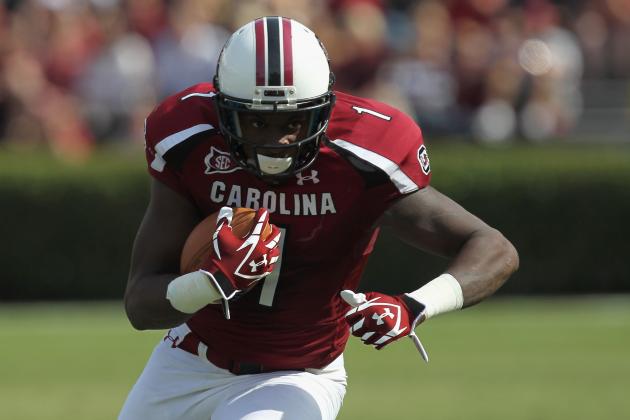 Streeter Lecka/Getty Images
South Carolina Wide Receiver Alshon Jeffery
Entering the 2011 season, Alshon Jeffery was a lock for the first round. He was coming off a great year and was poised to build off of it.
Then something happened.
Alshon happened.
His numbers were almost cut in half, and even worse, his conditioning has become an ongoing issue. Scouts have now said he doesn't get enough separation and he is too slow to be a wide receiver in the NFL.
To make matters worse, Mike Mayock of NFL Network said he heard rumors of the wideout gaining weight (h/t Rotoworld). Showing up to the Combine out of shape with a bad 40 time will cost him the first round.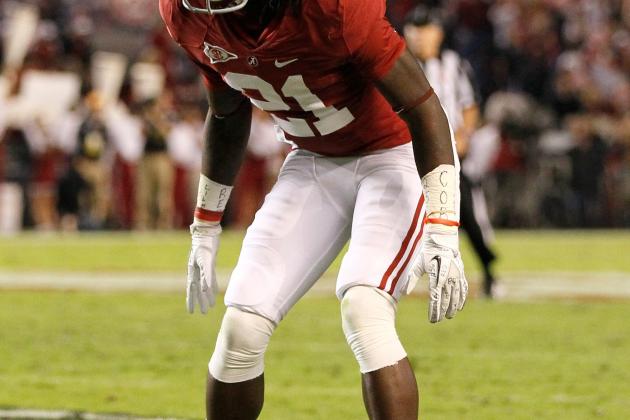 Kevin C. Cox/Getty Images
Alabama Corner Back Dre Kirkpatrick
Dre Kirkpatrick had everything going for him at the start of January this year. He played at a prestigious program who won a National Championship in large part due to its defense. He could have been a top-10 pick in the draft with a strong showing at the Combine.
Then, later that month, he got arrested on drug charges. Even though all charges were eventually dropped, the situation raised questions of character. He will now have a lot to prove at the Combine on and off the field if he wants to keep from sliding down any further.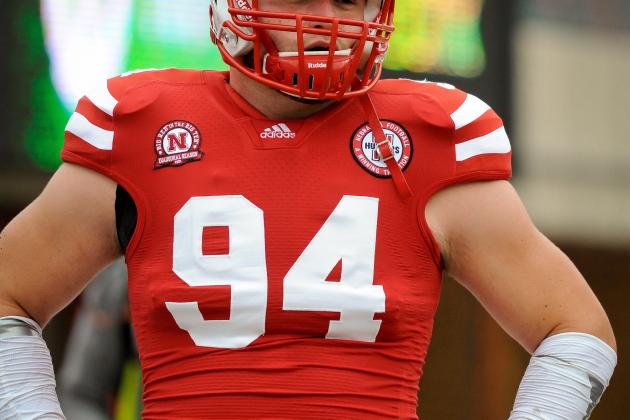 Eric Francis/Getty Images
Nebraska Defensive End Jared Crick
There is no doubt when Jared Crick is on the field that he is a force to be reckoned with and is a first-round talent.
However, we have not seen him on the field since October of 2011 due to a torn pectoral muscle. Teams will be reluctant to draft him in the first round due to the injury. His effort at the Combine will go a long way towards resolving any issues others may have.