Tim Wakefield: An Amazing Career for an Unselfish Man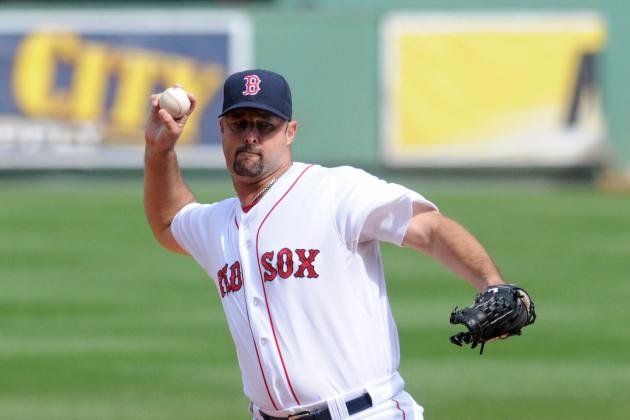 Darren McCollester/Getty Images

Tim Wakefield is one of the great stories in the history of baseball. Not since the days of Carl Yastrzemski and Dwight Evans has a player spent 17 years in a Red Sox uniform. He experienced the highest of highs and the lowest of lows in his career, but he always sacrificed his own interests for the good of the team.
After being drafted by the Pirates as a first baseman in 1988, he was told he would never play beyond the AA level. He developed a knuckleball at the age of 26 and was called up from AAA Buffalo at the end of the 1992 season. In 13 starts that year, he went 8-1 with a 2.15 ERA. He defeated Hall of Famer Tom Glavine twice in the 1992 NLCS with two complete games, and probably would have won the series MVP had Barry Bonds been properly positioned in left field, where he could have thrown out Sid Bream in Game 7.
Nonetheless, things went downhill for Wakefield from there, as he spent most of 1993 and 1994 in the minors and was released in April 1995.
With no takers on the horizon, Wakefield got the call from bargain hunter and Red Sox GM Dan Duquette. What a bargain it turned out to be. Seventeen seasons, 186 wins, more than 3,000 innings pitched and more than 2000 strikeouts. He trails only Roger Clemens, and Cy Young in victories as a Red Sox. He was used a middle reliever, starter and a closer throughout his career and excelled at all of them.
Wakefield did what was best for those around him, on and off the field. Here are some the most memorable moments of a remarkable career.
Begin Slideshow

»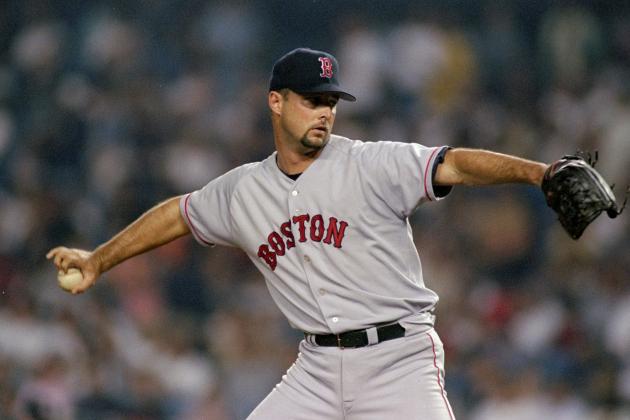 Al Bello/Getty Images

After spending all of 1994 in AAA, Tim Wakefield's career was in jeopardy. After signing with the Red Sox and pitching well in Pawtucket, Wakefield was called up to help a rotation that was saddled with injuries to Clemens and Aaron Sele. He proceeded to win 14 of his first 15 decisions and finish the season with at 16-8 with a 2.95 ERA. He topped it off with the Comeback Player of the Year award. Not a bad way to start a 17-year stint with Boston.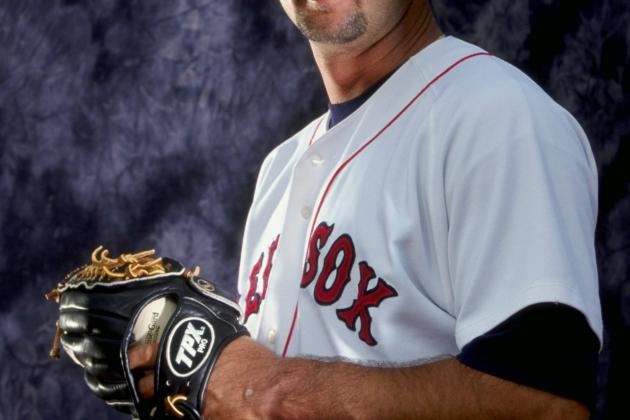 Brian Bahr/Getty Images
e.g. 'Chicago Blackhawks', 'Chicago Cubs'
After Red Sox closer Tom Gordon finished with a club-record 46 saves in 1998, he battled an arm injury and was forced to undergo Tommy John surgery in 1999. Wakefield and his knuckleball were asked to take on the closer role after Gordon's injury. He recorded 15 saves in 18 chances before turning over the role to Derek Lowe.
A closer's most important job is to throw strikes and record outs, and considering how difficult it is to throw a knuckleball for a strike and how difficult it is for a catcher to catch the pitch, this was an incredible accomplishment.
Jed Jacobsohn/Getty Images

His overall numbers in postseason play look below average at a glance, but as is the case throughout baseball and Tim Wakefield's career, the numbers don't tell the whole story. If it weren't for Francisco Cabrera's single in 1992 and a disastrous turn of events in Game 7 of the 2003 ALCS, Wake would have two LCS MVP trophies, one from each league, in his trophy case.
I already mentioned his stellar performance with the Pirates, but Wake was the only starter on the Red Sox staff to get a win in the seven-game classic. He won two of the Red Sox's three games and pitched 14 strong innings in the process.
Unfortunately, it ended when he gave up an Aaron Boone home run in the 11th inning of Game 7. That game should have been won earlier, but we won't open that can of worms.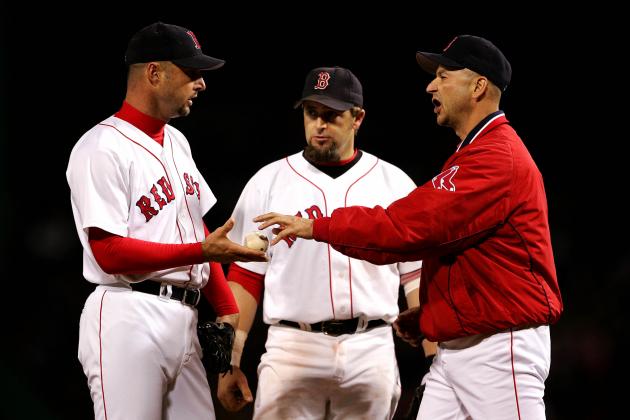 Doug Pensinger/Getty Images

This is a prime example of how Tim Wakefield was such a valuable player to the Red Sox. In the disastrous Game 3, his line was anything but impressive: 3.1 innings, 5 hits, 5 runs, all earned.
Before Wake entered the game, Bronson Arroyo didn't do the job as a starter, and Ramiro Mendoza had one of the most embarrassing performances in postseason history. What Wakefield did, however, was save the Red Sox bullpen and pitching staff for the rest of the series and facilitate the greatest comeback in baseball history.
Even more valuable was his performance in Game 5, when he pitched the final three innings, allowing no runs and one hit while recording the win and sending the series back to New York for Game 6.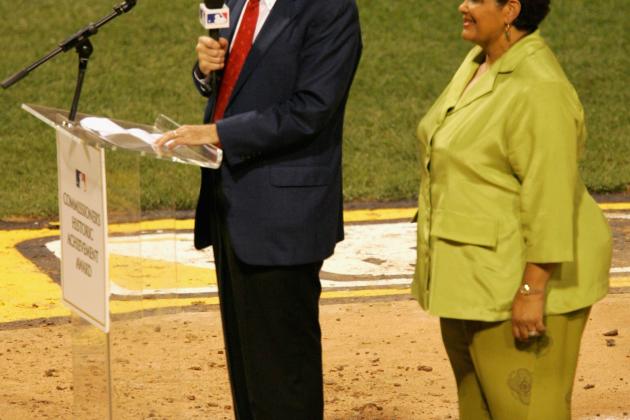 Jamie Squire/Getty Images
Commissioner Selig and Vera Clemente present the award
Tim Wakefield may have fallen short of Roger Clemens' 192 franchise victories, but he passes Clemens in so many other ways. He's an unselfish player and person and a respected member of the community. In these ways, he is the anti-Clemens.
His charities, Wakefield's Warriors and Pitching in for Kids, have helped improve the lives of children across the region. In 2010, he won the Roberto Clemente Award, which honors players who combine excellence on the field with meaningful contributions to the community. He was nominated for this award eight times.
Jim Rogash/Getty Images

It was a long and sometimes painful wait to this milestone last year, but no one deserved it more than Tim Wakefield. In a 2011 season that most Sox fans would like to forget, this was one moment we could savor.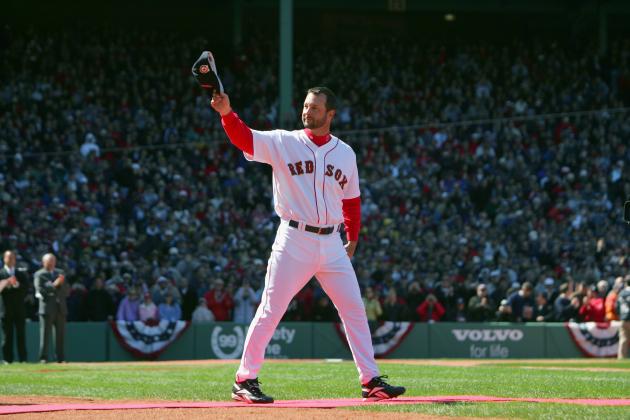 Ezra Shaw/Getty Images

We appreciate your effort, unselfishness, durability, reliability, longevity and character. You are in a select group of beloved Boston sports figures. Enjoy your retirement, Wake. We'll miss you on that mound.