WWE: The Best Tattoos in Wrestling History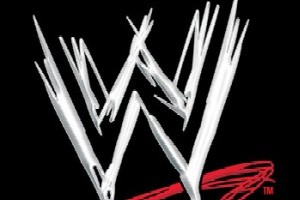 Source: http://wwe-raw.info/
There have been many wrestlers who have stepped into the WWE arena over the years and some have been forgettable and some have been irreplaceable. You can search high and low but you will never find another Shawn Michaels, Undertaker or Rock.
It takes many things to become a successful WWE superstar. You need to have the wrestling ability, charisma, microphone skills and the right look. Tattoos can enhance a wrestler's appearance or they can just look plain stupid. Some tattoos are so memorable that it is often associated with the person's character and image. These tattoos often represent or symbolize who the wrestlers are and how the fans see them. A wrestler can easily change his hair or ring attire if he doesn't look good but a tattoo is not so easy to change or get rid of.
A tattoo may not be the most important thing for a wrestler's career to be successful but they can tell you a lot about the individual. Some wrestlers get tattoos that represent stages or significant events in their lives and some even get tattoos that represent their wrestling careers. Various wrestlers have even gotten tattoos that they later regretted but this slideshow is not about those tattoos. Instead, this is a slideshow of the 25 best tattoos in wrestling history.
Begin Slideshow

»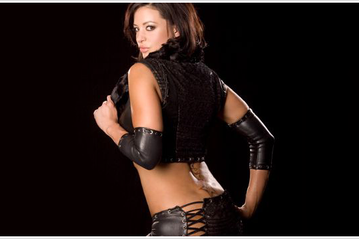 Source: http://www.diva-dirt.com/2008/09/24/candice-loves-leather-and-tattoos/
Stars may not be the most original tattoo idea but these stars look good nonetheless.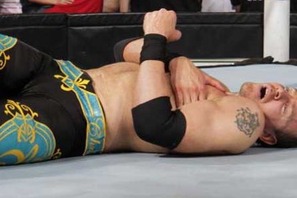 Source: http://www.ugo.com/sports/professional-wrestlings-most-bogus-tattoos?page=5
Christian may only have one tattoo but his bulldog on his left arm is distinctive.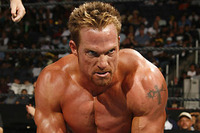 Source: http://www.wwe.com/shows/ecw/news/testecwreleased
The late Test had a cross emblem tattoo with a moon and a sun on his left shoulder.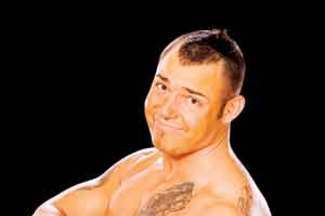 Source: http://www.wrestlingvalley.org/santino/
Santino has numerous tattoos on his body. Some aren't so good but the tattoo on his chest is one of the better ones.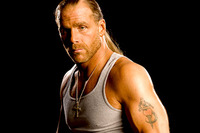 Source: http://www.wwe.com/inside/superstarink/articles/hbksuperstardomandsalvationinink
Shawn Michaels has several tattoos on his body and each represents something different in his life. The tattoo on his left arm of a heart with a sword through it is supposed to represent his personality.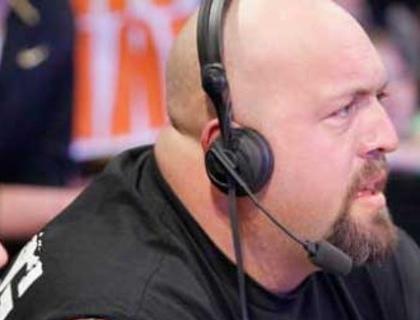 Source: http://www.ugo.com/sports/big-shows-jungle-cats
The Big Show has a fierce tiger on his right arm; not that he needs any help intimating his opponents in the ring.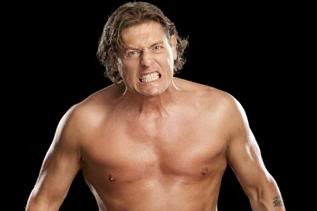 Source: http://www.allwrestlingsuperstars.com/wrestling/william-regal/
Regal has a small rose with his wife's name tattooed on his left arm. The tattoo may be small but the sentiment is not.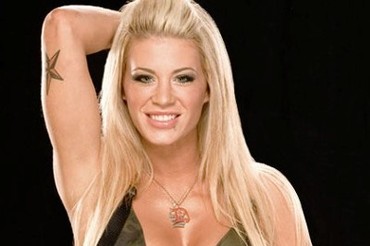 Source: http://www.wrestling-match.com/ashley-massaro/ashley-massaro-8.asp
Former diva Ashley has several tattoos on her body and the matching star tattoos on her arms are two of her best.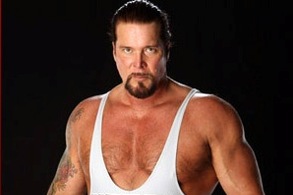 Source: http://www.cagesideseats.com/2011/10/24/2511507/reports-are-making-the-rounds-that-kevin-nash-has-been-spotted-at
Nash has several impressive tattoos inked on his body.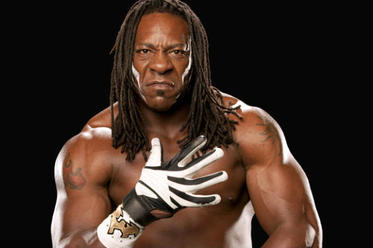 Source: http://www.gerweck.net/2009/10/24/booker-t/
Booker T has a large sun tattoo on his left arm and a flame tattoo on his right arm.

Source: http://wwe-raw.info/
Kurt Angle has an eagle tattooed on his upper back. The tattoo may not be a huge tattoo but it is a detailed one.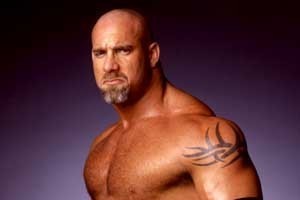 Source: http://www.wrestlesite.com/wwe/goldberg-comments-about-his-return-wwe-all-stars-downloadable-pack/
Goldberg's tribal tattoo design is simple but good.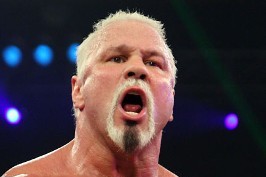 Source: http://prorasslin.com/tag/scott-steiner/
Scott Steiner has a heart with a cross going through it tattooed on his chest. Not many wrestlers could pull of such an impressive tattoo.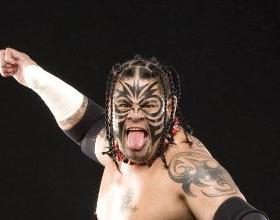 Source: http://www.last.fm/music/Umaga/+images/19814277
The late Umaga was covered in some of the finest tattoos in WWE history.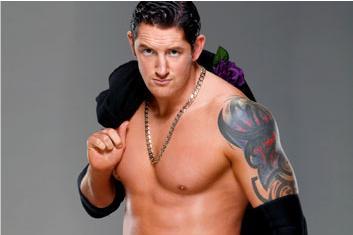 Source: http://www.wrestling-match.com/wade-barrett/wade-barrett-photo-shoot.asp
Wade has three tattoos, two on his left arm, barbwire and a tribal design, and one on his right arm, a rose with lyrics.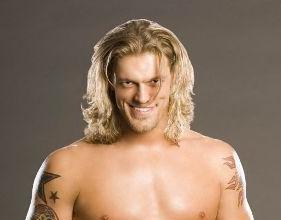 Source: http://www.wrestlingvalley.org/edge-biography/
Edge's tattoos are said to represent various stages of his wrestling career. His tattoos include a sun, stars, two skulls, a cross and a scroll.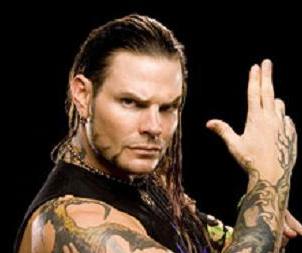 Source: http://www.thesun.co.uk/sol/homepage/sport/wrestling/2634697/Jeff-Hardy-arrested-for-drug-trafficking.html
Hardy has several tattoos but some of his best tattoos are the roots that start from the back of his neck and go down to his hand.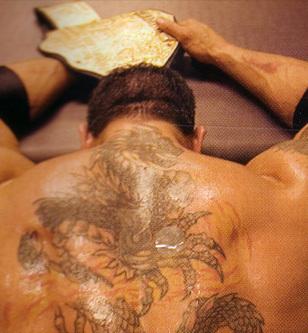 Source: http://www.fanpop.com/spots/batista/forum/post/69269/title/batistas-tattoos
Batista is covered in some impressive ink and the dragon on his back is one of his best.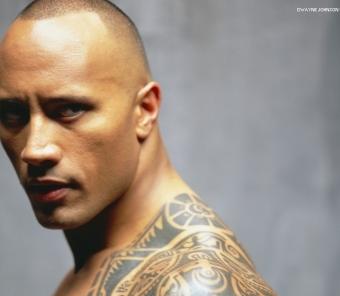 Source: http://e2de.com/the-rock.html
The Rock's detailed tribal tattoo on his left arm is meant to represent his family.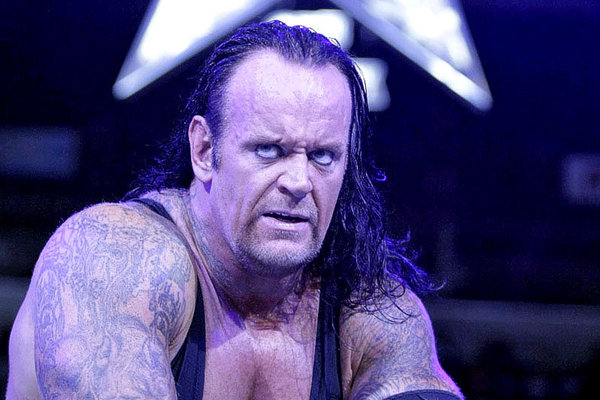 Source: http://www.wrestlingvalley.org/the-undertaker-86/
The Undertaker is covered in some incredible ink.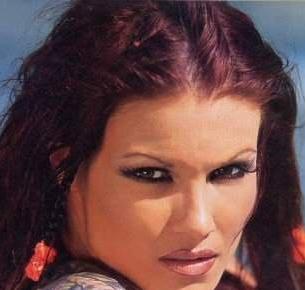 Source: http://forums.wrestlezone.com/showthread.php?t=147654
Not many people could pull off the tattoo that Lita has on her arm but the gargoyle tattoo really suits her.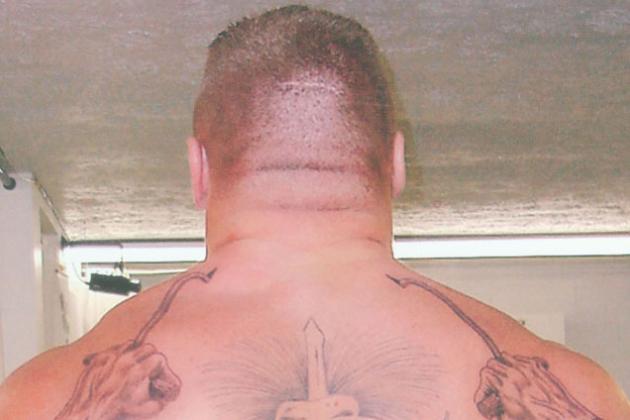 Source: http://unclebobstattoos.bravehost.com/Tattoos.html
Brock is a machine and his back tattoo piece is one of the best.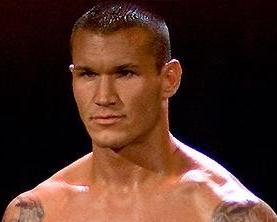 Source: http://chilly-wallpaper.blogspot.com/2011/07/randy-orton.html
Orton has some epic sleeve tattoos!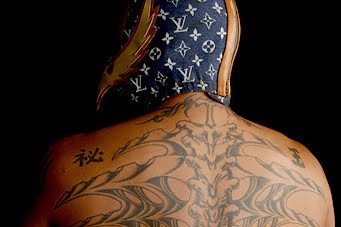 Source: http://www.noelboyd.com/2009/12/rey-mysterio-tattoos.html
Rey has many epic tattoos but his back piece has to be his best.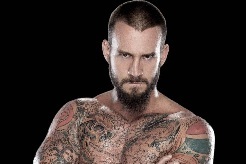 Source: http://tribalwrestling.com/over-the-limit-2011-theme-song-cm-punk-contract-stephanie-mcmahon-update/
CM Punk has so many amazing tattoos that it is hard to pick just one.