WWE Elimination Chamber 2012: Full Recap and Analysis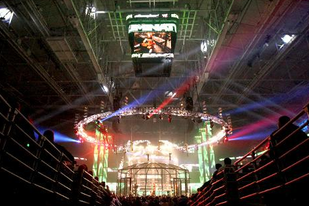 Since its debut in 2002, the Elimination Chamber has always been one of my favorite styles of matches in the WWE.
I had the pleasure of attending the first-ever Elimination Chamber match at Madison Square Garden, and again last year at the Elimination Chamber pay-per-view in Oakland.
Outside of Wrestleania, Survivor Series and SummerSlam, it's really the only PPV I'll pay for.
Though I was skeptical of most of the card, and even while outside of the two chamber matches the PPV wasn't too eventful, it was entertaining.
The WWE I grew up on spent much more time hyping the matches of the PPV's with individual promos and such. This contributed to the excitement at least, and made it worth watching, even if the matches on the card turned out to be boring.
I feel, however, that the Elimination Chamber leaves me consistently satisfied.
Let's take a look at how things transpired on Sunday evening, and maybe some changes that could have been made.
Begin Slideshow

»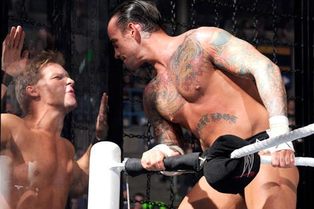 I was caught a little off-guard that they started the show with the Raw chamber match.
I would've thought that they'd save this match for last, but John Cena's little schoolyard feud with Kane took prevalance over that. We'll touch on that later.
I know there were some people that legitimately thought they might have booked Jericho to win the title, and I'll refrain from making a statement about that.
In all seriousness, the match was built solely on the raw talents and high-flying abilities that we were expecting from the wrestlers in it. A healthy balance of Kofi Kingston's acrobatics, mixed with the artful wrestling of Jericho, Ziggler and Punk made the match extremely entertaining.
The match started off a bit slow, as these chamber matches usually do, but it picked up as the crowd got the wrestlers into it.
The only real problem I had was Jericho's "injury" that resulted in his vacation from the match.
I don't know whose idea it was to have his role end that way, but I'm sure I have an idea as only one person could contribute something so droll creatively.
Overall match rating: 8.0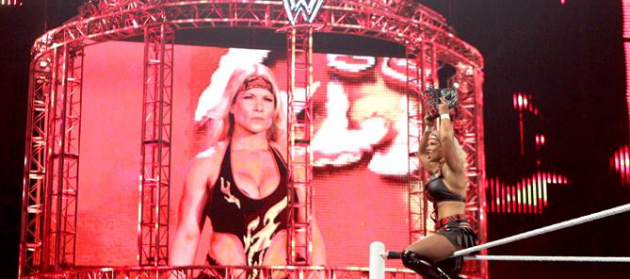 I'm not really sure where to start or end with the Divas Championship or the division for that matter.
With the modern day Chyna—sorry, Beth Phoenix—and her ridiculous antics on her Twitter, and the WWE's virtual killing of the division, I'm not even sure why they even waste the card space anymore.
But Tamina Snuka, I feel, gives the division a glimmer of hope. Don't get me wrong—there are a few Divas who can wrestle, they just need some work on the fundamentals.
But Divas like Snuka make me wonder how guys like Zack Ryder even have a job.
She entertains me.
Tremendously.
I knew they weren't ready to book her for the title yet, but her time will come.
I think it will come very soon.
Overall Match Rating: 6.1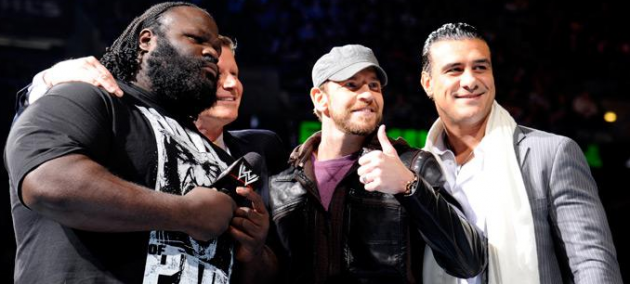 With WrestleMania just six weeks away, you know there's bound to be some drama spun up to hype the staggering SmackDown brand so they can at least be acknowledged on April 1.
Everyone knows that Alberto Del Rio's reign as WWE champion was anything but boring.
As he went on and on about his "destiny" amongst other things, he's been making appearances at SmackDown house shows, and I even got to see compete in an arm wrestling match at the SmackDown house show I attended last week.
His transition down to SmackDown was expected.
The appearance of Mark Henry and Christian really makes the whole angle very interesting for what the possibilities for the World Heavyweight Championship match at WrestleMania could be.
A ladder match is the only thing I could possibly think of, since it would be five men with Sheamus making it clear he will be staying with Smackdown.
Maybe a Hell in a Cell?
We shall see.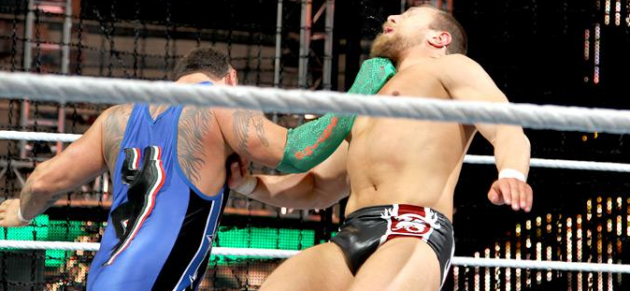 Outside of Big Show and The Great Khali, the World Heavyweight Championship match was definitely the more entertaining of the two.
As I said previously, most people view Santino as nothing but a filler. But he can wrestle, and he is probably one of the company's best entertainers.
I did honestly think that it was time for Daniel Bryan to lose the title, but when it boiled down to only him and Santino, I knew the match was over.
But that didn't leave Bryan and Marella from keeping you on the edge of your seat, and putting on an awesome show.
The only thing I'm not looking forward to is having to hear Cody Rhodes get in the ring and talk about how his chances to become a dual title holder were somehow stolen from him or compromised by powers outside of his control.
Overall Match Rating: 8.6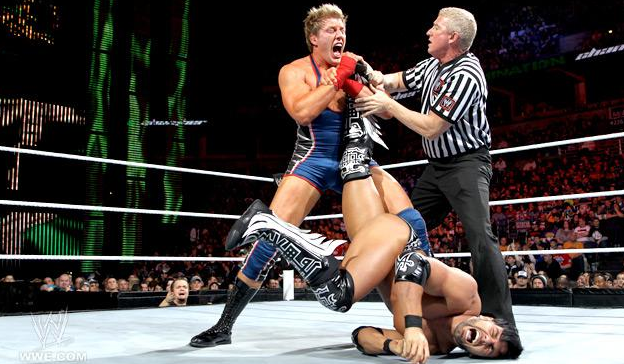 I previously wrote an article about how the WWE could work on improving their content. A reader added an interesting comment about something I might have overlooked in the process.
He suggested that the WWE should probably spend a little more time focusing on bringing prestige back to their titles.
The United States Championship couldn't be a better example.
Especially when you're giving the belt to useless YouTube celebrities who couldn't wrestle a broomstick.
I won't take any credit away from Jack Swagger, because he's a phenomenal athlete and a tremendous performer, but the matches that the creative directors are cooking up are just rushed and leave the wrestlers no room to develop and learn each other's tendencies.
Gabriel and Swagger had an enjoyable match, but it lacked a lot that it could have had.

Overall Match Rating: 7.2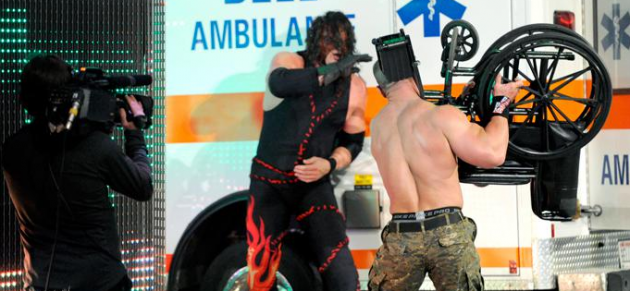 I'm not even really sure where to start with this match, if you even want to call it that.
Most people probably "hate" John Cena because it's the thing to do, I just don't like him because he can't wrestle. He's not even entertaining to me, and the fact that the WWE made this match the main event is a little more than alarming.
There wasn't anything about this match that was overly entertaining.
It had its moments where it made the crowd pop, but overall, it made me realize even more how I'll probably resume my normal programming when the main event of WrestleMania starts.
Overall Match Rating: 5.0
Talk to me on Twitter! Follow @TheReal_DB3