5 Most Underrated Players on the New York Giants
Rob Carr/Getty Images

The New York Giants weren't the favorites to win Super Bowl XLVI prior to this season, but they did it anyway.
Five of these players contributed in ways a lot of people may not have picked up on.
Underrated and overrated are relative terms nowadays, but let's have some fun with it.
Begin Slideshow

»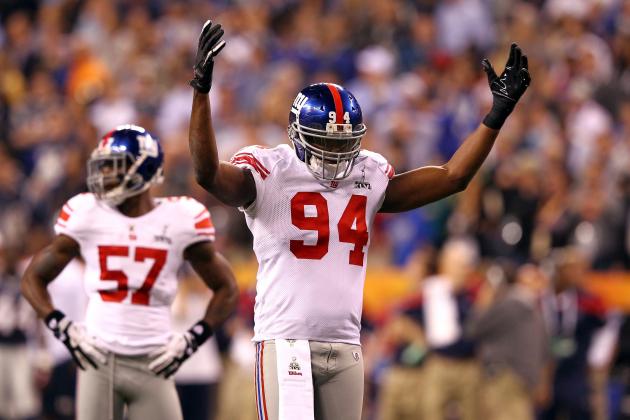 Al Bello/Getty Images

Mathias Kiwanuka can be put on the defensive line and at linebacker; how many players in the NFL can make that claim?
Not a lot.
He can play in place of injured starters better than anyone in the NFL.
Kiwi has contributed more to this New York Giants team than any of us non-players will ever know.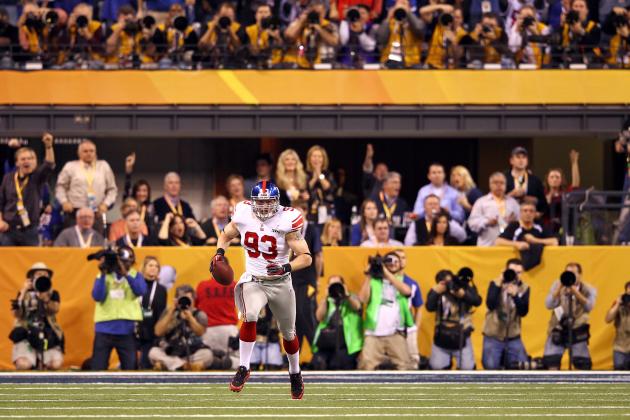 Al Bello/Getty Images

From possible teacher to Super Bowl hero, Chase Blackburn is getting some of the deserved love now, but no one knew who this guy was a couple months ago.
He waited and waited for his chance to come, and it came when he made that huge interception over Rob Gronkowski.
He really helped sharpen up a New York Giants linebacker core that was pretty subpar for the majority of the season before they made their playoff push.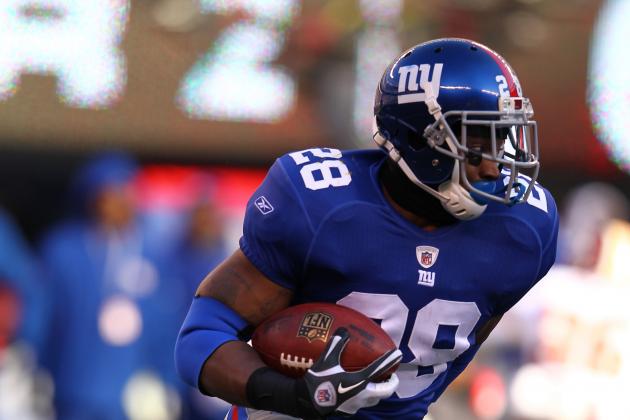 Al Bello/Getty Images

The two-point conversion specialist himself, D.J. Ware has been a solid contributor for the New York Giants throughout the season.
His numbers don't jump off the page, but he was forced into a bigger role this year due to injuries to Ahmad Bradshaw and Brandon Jacobs.
Ware is really a third-string type back that can make the load a little lighter for a starting HB.
Being a second stringer didn't really suit him, but Ware helped out by taking some carries and throwing a couple blocks.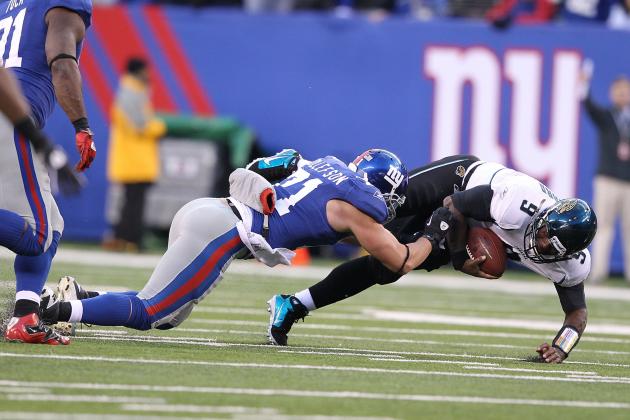 Al Bello/Getty Images

Lost in the Big Three hype (Jason Pierre-Paul, Osi Umenyiora and Justin Tuck) is Dave Tollefson, who recorded five sacks on the season.
I'm not saying he's anywhere near as good as those three, but Tollefson has been a solid contributor on the defensive line.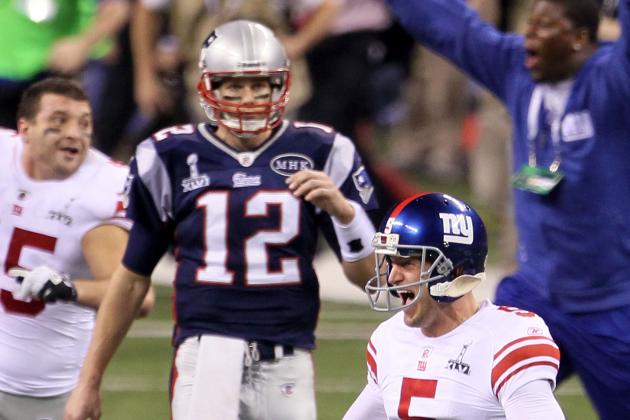 Jeff Gross/Getty Images

Steve Weatherford's contributions have been noted a little more than some punters in the league this year, but he just really elevated the New York Giants' special teams to another level.
This guy literally turned the Giants' special teams from a liability to a strength. Matt Dodge was terrible, and the Giants couldn't keep him around.
The Giants front office made the right call by bringing in Weatherford, and their special teams unit thanks them for it.