10 Great Insights by College Basketball Coaches from the Past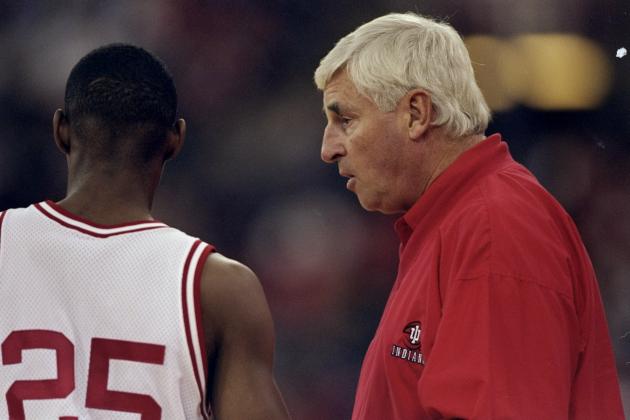 Todd Warshaw/Getty Images

College basketball coaches are more than X's and O's guys.
They are leaders and teachers.
They are strategists and tacticians.
The great ones have a firm grasp on principles that help them have consistent success.
Here is a collection of 10 great hoops insights by a variety of college basketball head coaches from yesteryear.
While the game has changed over time, some of what makes great teams has not.
Begin Slideshow

»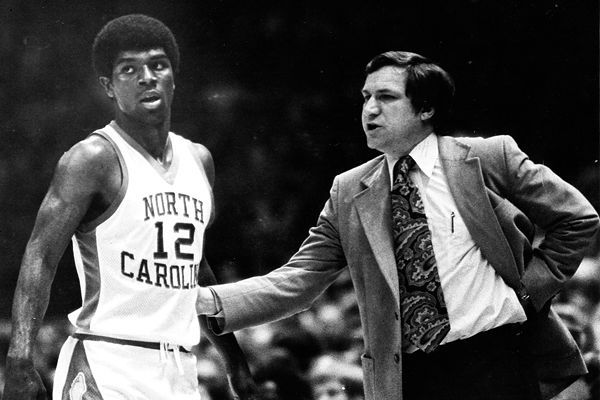 "I would never recruit a player who yells at his teammates, disrespected his high school coach or scores 33 points a game and his team goes 10-10."
Even talented players who are disrespectful tear apart teams. Selfishness, even on the part of stars, erodes morale and hinders overall performance.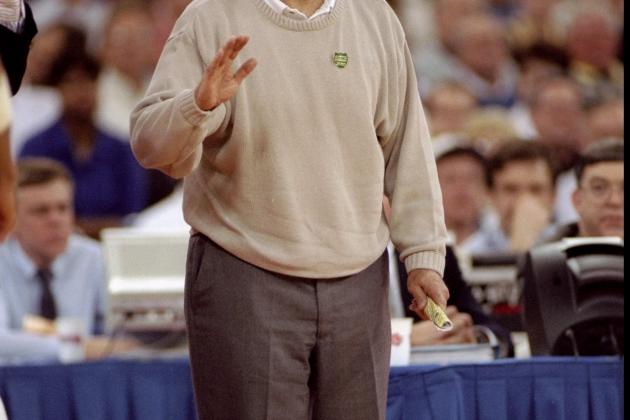 Jamie Squire/Getty Images

"A player's ability to rebound is inversely proportional to the distance between where he was born and the nearest railroad tracks. The greater the distance you live from the poor side of the railroad tracks, the less likely that you will be a good rebounder."
Carril's humorous manner underlines an important point: Rebounding is not just about vertical leap measurements or playing above the rim. It's also about playing hungry and being ravenous for the ball.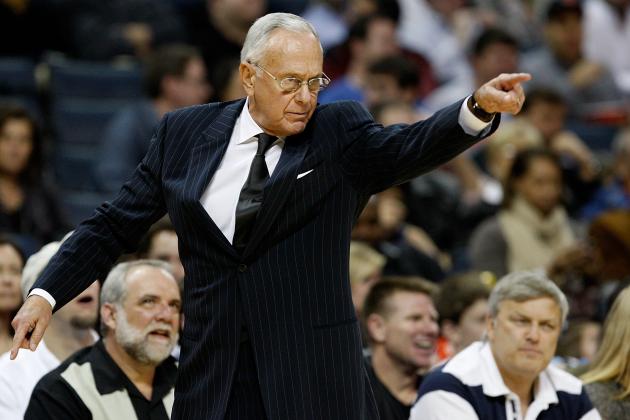 Streeter Lecka/Getty Images

"If you can get your players to play hard and together on the defensive end, they will automatically be unselfish at the other end."
I have no data to support Brown's statement, but I agree 100 percent with what he says. The added benefit of emphasizing defense is that it significantly impacts how a team plays on the offensive end.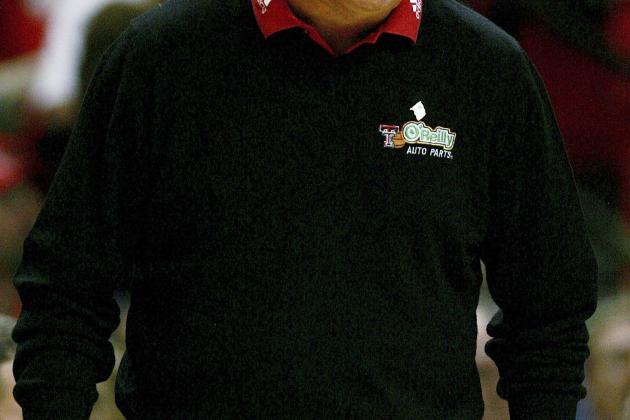 Matthew Stockman/Getty Images

"Offense at Indiana is not equal opportunity. Those players who shoot best are going to shoot most. It is important that every player know his offensive limitations. It is also important that a player know who the best shooter is on the team. When a passer has the option of passing to two players, I expect him to get the ball to the best shooter. I continually stop practice and ask players who the best shooter is and I expect them to know. It is important that you get the ball to your best shooters."
Ball movement is good. Ball movement that gets the rock to your best scorers where they can do something with it is even better.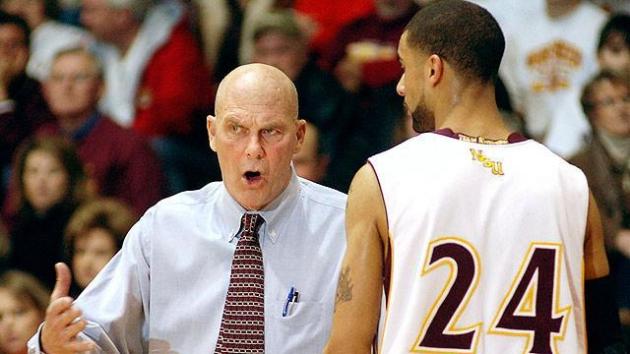 "When the legs go, the heart and the head follow quickly behind."
A coach can't do anything about the physical conditioning of his team during a game. But, wise coaches manage their starters' minutes so that they can be fresh when games are on the line.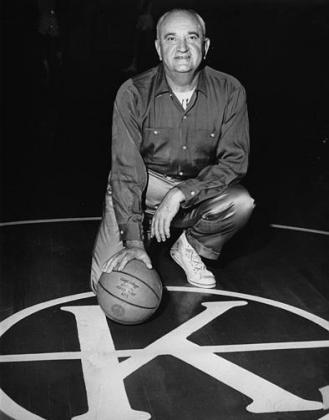 "Good defense embodies seven cardinal principles:"
Reduce the number of your opponent's shots
Force your opponent into low percentage shots
Control everything within 18 feet
Eliminate second shots
No easy baskets
Point the ball on all long shots
Prevent the ball from going into the pivot man.
Even with the addition of the three-point shot, Rupp's priorities are just as true today. Good team defense targets opponents' strengths and makes it hard for them to do some of the basics of their offensive game plan.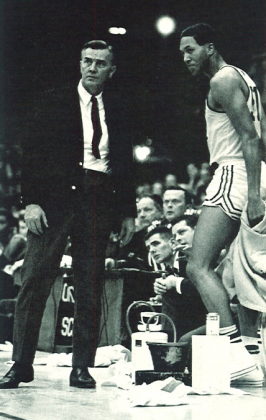 "Since 60 to 80 percent of possessions are gained by rebounding and after an opponent's score, and only 5 percent come from steals and interceptions, it is highly impractical to base pressure defense on interceptions and steals."
Watch down the stretch of this season and into March Madness.
Teams like Kentucky, North Carolina and Michigan State will be in games simply because they control the defensive glass.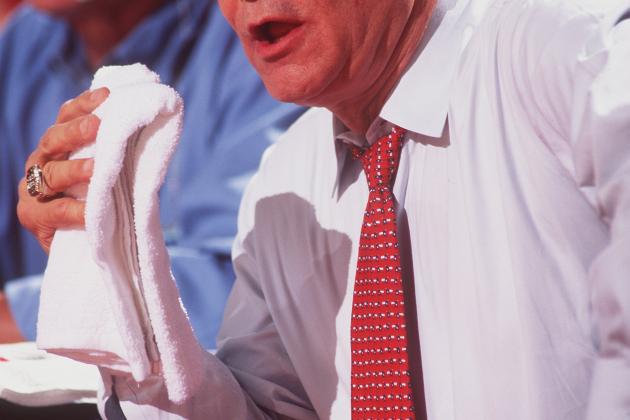 Todd Warshaw/Getty Images

"The more your players have to think on the basketball court, the slower their feet get."
Great teams act and react out of instinct. They don't have to take the time to think.
Even teams that are not the most physically gifted appear quicker than they really are because they are not having to deliberate or mull over anything.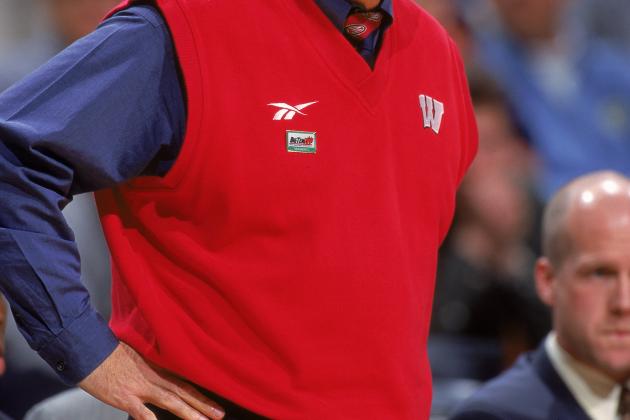 Jonathan Daniel/Getty Images

"Players who are committed to the team first will find a way to help when things are going bad. They will do whatever it takes. Kids that are more into themselves will not do that. They will take care of themselves and get more individual when things are tough."
One of my favorite parts of watching the NCAA Tournament is to see where TEAM beats TALENT.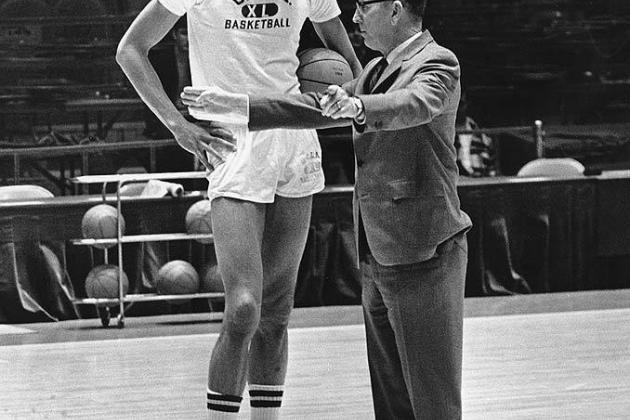 "The greatest ally you have to get things working well and the players performing as a team is the bench. Don't be afraid to use it, either for the star player or anyone else."
Whether it is using the starting line-up as leverage or the bench to "adjust" behavior, great coaches know that playing time is the players' priority.
Even if it is for just a moment to get players' attention, removing players from the floor is a necessary part to creating and keeping everyone working in the same direction.