The 10 Most Pathetic Head Coaching Tenures in NFL History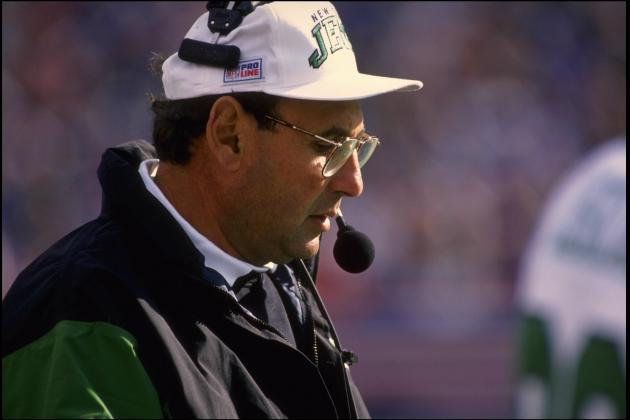 Rick Stewart/Getty Images

Every team has hired a coach who just couldn't succeed. New head coaches always come in with high expectations, but more often than not, they fall flat on their face.
Some bad teams have even gotten worse bringing in a fresh face to right the ship.
There are plenty of truly sad stories out there, but here's a look at the 10 worst coaching tenures in the NFL's history.
Begin Slideshow

»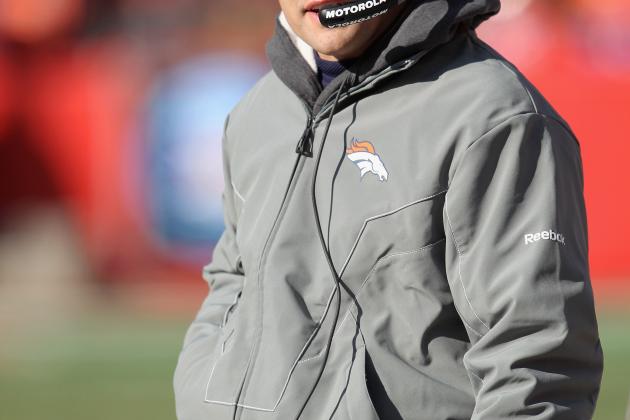 Jamie Squire/Getty Images

Record: 11-17 (Denver Broncos)
Analysis
McDaniels still has a chance to work his way off this list, but for now, his tenure with the Broncos, which was doomed seemingly from the start, ranks as one of the worst in the long history of the league.
Almost immediately upon arriving, McDaniels worked to alienate starting quarterback Jay Cutler, who later demanded a trade. He attempted to cover up a new Spygate scandal. He turned a 6-0 start to his career into an 11-17 finish.
All in all, he failed. The best thing he may have done for Denver is draft Tim Tebow to be the franchise quarterback, but even that isn't assured.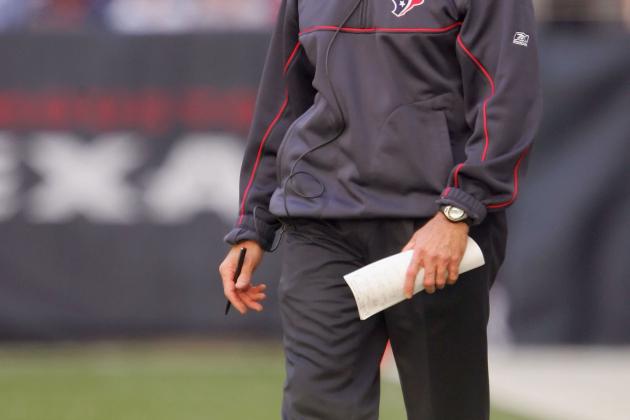 Lisa Blumenfeld/Getty Images

Record: 48-80 (Carolina Panthers, Houston Texans)
Analysis
Capers had the unfortunate assignment of being asked to jump start two expansion teams. The results weren't pretty.
Capers was and is a fine defensive mind, and his defenses have always been tough. His offensive abilities are, however, nonexistent. If you need any proof of this, ask David Carr, who spent most of his Houston tenure as a tackling dummy for opponents.
Capers did put together a 12-4 season in 1996 with Carolina, but he was never able to replicate that success and never put together a winning record again.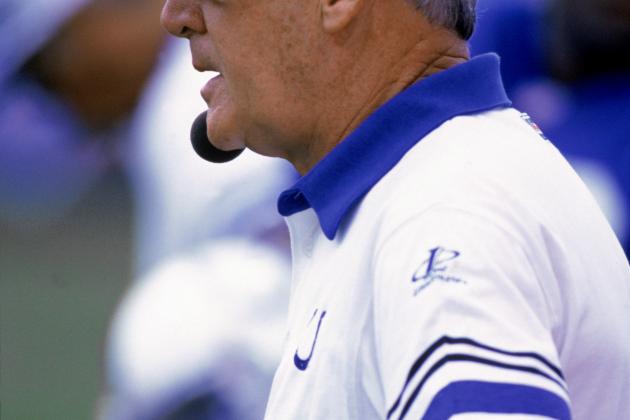 Jonathan Daniel/Getty Images

Record: 36-60 (Green Bay Packers and Indianapolis Colts)
Analysis
He might be the polar opposite of Capers—a great offensive mind who also couldn't put it together when asked to run the whole show.
Infante had only two winning seasons during his tenure with two NFL teams. Like many coaches in the NFL today (Dick LeBeau comes to mind), he was a successful coordinator who just couldn't make the jump to the big chair.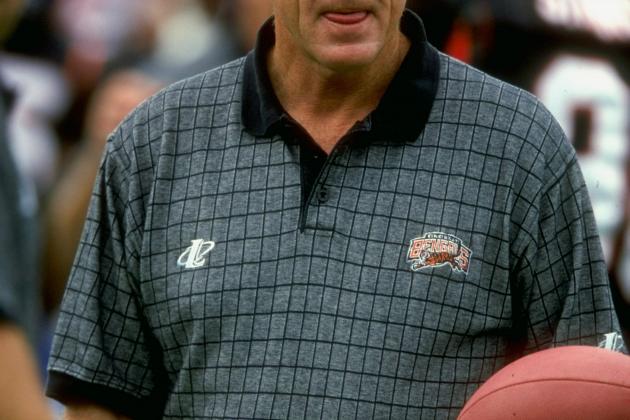 Stephen Dunn/Getty Images

Record: 47-77 (New York Jets, Cincinnati Bengals)
Analysis
He was so bad, he is almost a punchline today.
Coslet's best two years were 8-8 seasons with the Jets in 1991 and 1993. He had a 7-2 record in 1996 after replacing Dave Shula (who had started 1-6). Technically, Coslet never coached a team that finished with a winning record.
He coached for nine years. That's a monument to the blindness of two front offices or just to pure lack of talent (very unlikely).
Coslet never could find a consistent quarterback at either stop, and his offenses ranged from bad to completely inept. He did, however, make one playoff appearance (1991).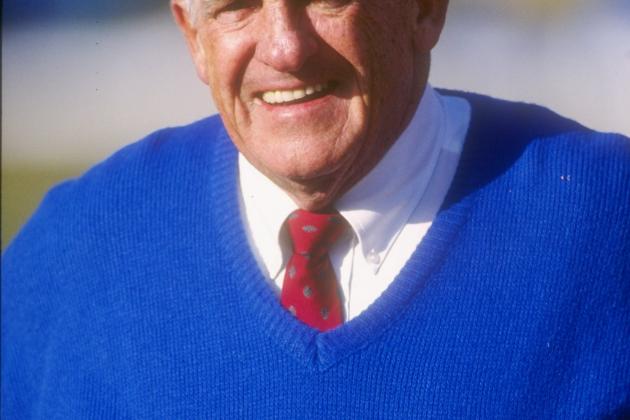 Tim DeFrisco/Getty Images

Record: 8-24 (New England Patriots)
Analysis
MacPherson was a good college coach at UMass and Syracuse who was simply overmatched with a bad NFL team placed in his charge.
He spent two years in New England with a team that had been 1-15 the year before he arrived. He improved them to 6-10 in his first season and received consideration for Coach of the Year for that seemingly superhuman effort.
In his second season, however, the Patriots backslid to 2-14, and MacPherson departed in favor of Bill Parcells, who brought in Drew Bledsoe and started to turn things around.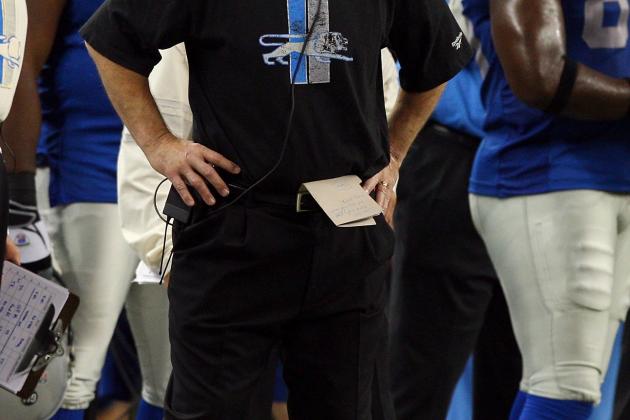 Jim McIsaac/Getty Images

Record: 10-38 (Detroit Lions)
Analysis
In a town that has become a poster child for NFL futility (up until this year at least), Marinelli holds a special distinction on this list: he's the only coach to lose every game in a 16-game season.
There's no way to get past that fact when putting a list like this together. He could even be higher on this list.
Add to that the inability to put together a coherent team in three seasons on the job and the continual blunders on and off the field and you have quite the failing tenure.
The only thing that can be said for Marinelli, who is a fine defensive coach, is that he had to survive Matt Millen's tenure.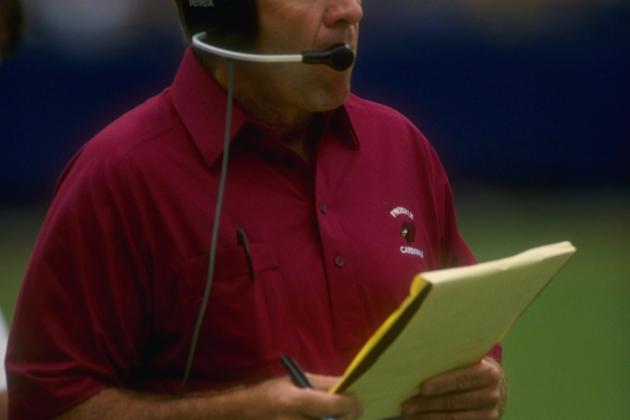 Doug Pensinger/Getty Images

Record: 24-56 (Arizona Cardinals, Oakland Raiders)
Analysis
Bugel is another coach who never finished above .500 during his tenure.
He's a fine position coach and a great mind who's got a long history in this league, but he doesn't cut it as a head coach—a fact evidenced by his inability to even get a sniff in the years since.
Bugel did have the displeasure of spending four years with the chronically bad and undermanned Cardinals and also spent a year with Al Davis and the Raiders, but he couldn't develop talent, accumulate it or coax anything out of what he had.
He's one of many coaches that started in the early 1990s who never panned out. Seems like a bad period for coaching hires.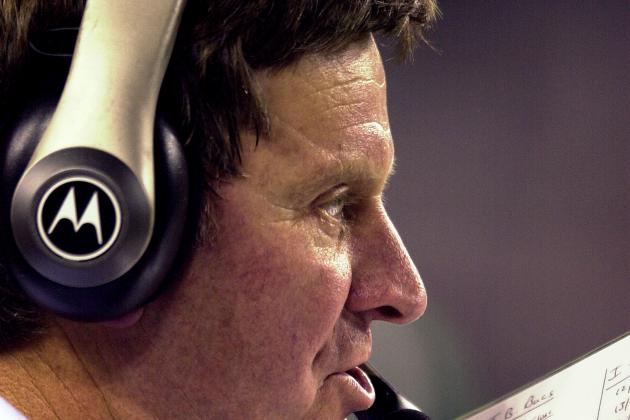 A. Messerschmidt/Getty Images

Record: 12-20 (Washington Redskins)
Analysis
You may have heard that hiring college coaches can be risky. The 49ers seem to have bucked that trend with Jim Harbaugh. Letting an owner with the football acumen of a houseplant hire a coach is just as risky.
Dan Snyder seems like a decent guy who really wants to win and doesn't care what money has to be spent winning. That's commendable in an age where teams in some sports (baseball I'm looking at you) have owners that care about profits and will put a loser on the field as long as they can make more money.
Spurrier was completely out of his league (pun intended) in the NFL. He had been a dynasty builder at Florida, and he's building a new powerhouse in South Carolina. Sandwiched in the middle were two seasons in which he tried and failed to bring exciting college offense to the NFL.
Jed Jacobsohn/Getty Images

Record: 5-15 (Oakland Raiders)
Analysis
Al Davis was well known for hiring coaches that nobody else had any interest in. He was part mad scientist, part meddling owner who needed a patsy. He swung and missed often but never more so than with Kiffin.
Kiffin was a classic overreach by Davis. He was young, immature and had no clue how to coach in the NFL. He went 4-12 in his first season, and rumors swirled that he and Davis were at odds and that he wanted to take a job in the NCAA.
Kiffin didn't last far into the next season, fired after a 1-3 start "for cause" and giving rise to possibly the most accidentally amusing press conference in league history.
The further we've moved from his tenure, the worse he looks. He lied his way out of Tennessee and has been at odds with the NCAA over violations even as he's now moved to his dream job at USC.
Maybe Davis wasn't kidding when he accused Kiffin of dishonesty and disgracing his proud team.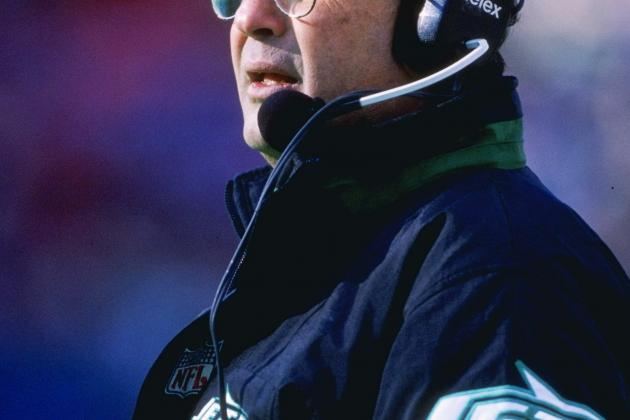 Al Bello/Getty Images

Record: 40-56 (Philadelphia Eagles and New York Jets)
Analysis
Kotite started well enough, recording two winning seasons with the Eagles as his tenure began. It was a mirage, however. After a collapse in 1994 amid rumors that the Eagles would be sold, he was looking for work and the hapless New York Jets stumbled upon him.
Kotite was 3-13 and then 1-15 with the Jets. The teams were bad, and the coaching was worse. There wasn't much talent on the roster, and what talent there was couldn't be harnessed by a coach who seemed to be almost clueless on the sidelines.
Kotite was let go after 1996 and has never coached again, a sign of just how poorly he's regarded in the NFL. At least almost every other coach on this list found some kind of employment in the NFL or NCAA after flunking out of the big job.