15 UFC Fighters and the Perfect Companies to Sponsor Them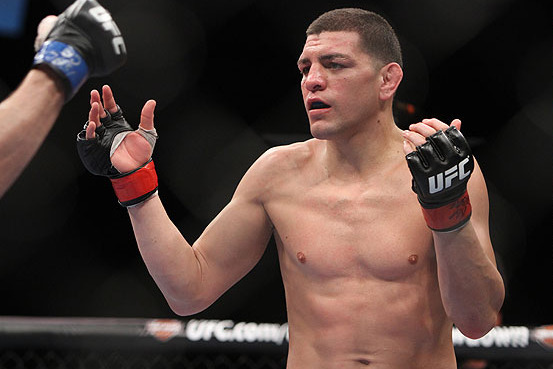 Photo credit: MMA Weekly
The UFC's ongoing play for the hearts and eyeballs of mainstream America means changing how the promotion and its fighters present and comport themselves. On a practical level, that has manifested itself in part in changes to the policy governing fighter sponsors.
Over the years, offbeat sponsors on T-shirts, hats and banners became a bit of a side attraction. Who can forget the once-ubiquitous Condom Depot ads? Even X-rated websites have slipped past the goalie once or twice.
But what was once quirky or strange becomes A Problem under the brighter lights. As a result, the UFC (probably with the, eh, encouragement of FOX Sports) recently banned gun and ammo sponsorships. Regardless of your thoughts on the matter, these kinds of issues go with the terrain. It wasn't the first time it happened. And it might not be the last.
But as they say, a door slams shut and a window opens. Suddenly there's some empty real estate on those T-shirts and banners.
So why not take advantage by rushing in to fill that vacuum? Or, better yet, speculating wildly and possibly not entirely seriously about the most likely candidates to do such a thing?
There are all kinds of crazy companies out there that would leap at the chance to see their name and logo on the seat of a fighter's shorts. What are those companies, and who would they sponsor? WHY DON'T WE TAKE A LOOK.

(h/t: MMAWeekly)
Begin Slideshow

»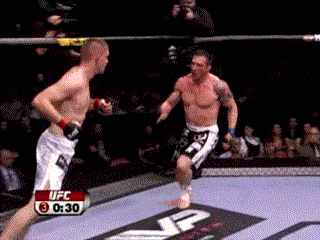 Photo credit: Cage Potato
Now here's a surefire way to lure the fleet-footed Starnes out of retirement. Even if he loses, it's a no-lose situation.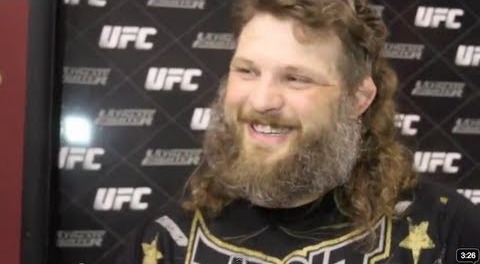 Photo credit: MMA Fighting
Some drive-thru burger chain would have once been a no-brainer for Big Country. But nowadays, Nelson is evidently more health conscious.
Nevertheless, the slimmer, trimmer Nelson still does things his own way; most recently, that has meant growing a huge, ratty beard during his training. Once he's done fighting and all the birds have migrated out of it, how much do you think a grooming company would pay to sponsor his postfight shave?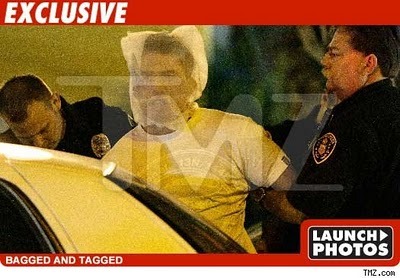 The perfect combination of breathability and contaminant mitigation.
War Machine sez*: "The mesh was so smooth and comfortable against my skin. So smooth and comfortable, in fact, that I actually forgot I was wearing it and spit into it a couple of times. That's the Cobra Tactical difference!"
*He didn't really say this.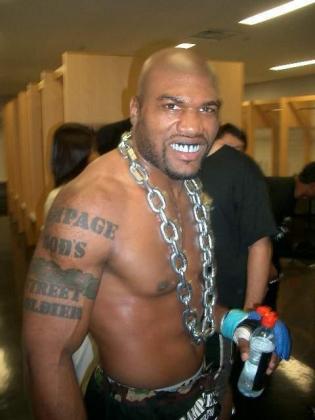 Photo credit: MMA Punch
When your line of work is this tough, you need a chain that's equal to the challenge. Our Grade Proof 30 Coil is as durable as you are. And like you, it won't stop until that ass is whupped.
See, who needs gun sponsors? This stuff takes care of itself.
(Peerless Industrial Group....c/m re: billing address.)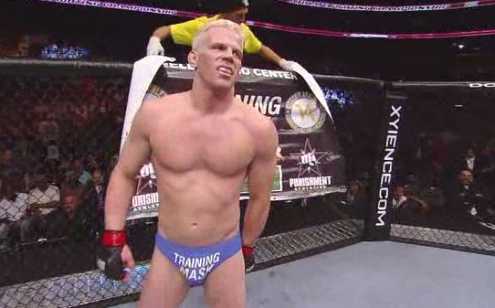 No explanation needed, I imagine.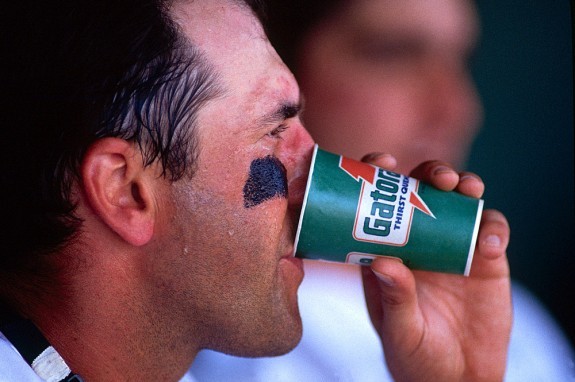 Look, Lyoto! This is how normal people get electrolytes. Let's share this information with the world!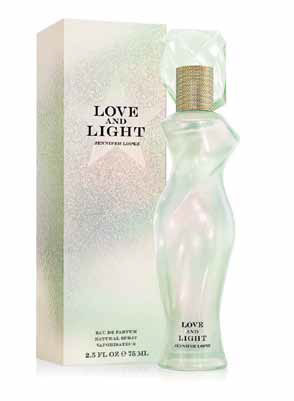 A very special and alluring new scent, from J-Lau to you.
I keed, I keed. I'm not even certain he still uses this nickname. I do like him against Anthony Pettis at UFC 144 this weekend, though.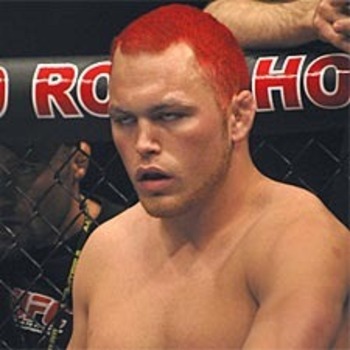 When it's gotta look like a bloody fire engine, it's gotta be Manic Panic.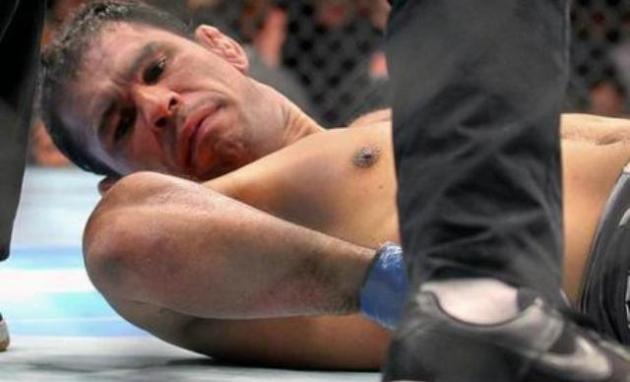 Photo credit: Fighting Insider
"Uh-oh! Looks like we're gonna need another ProLite Universal."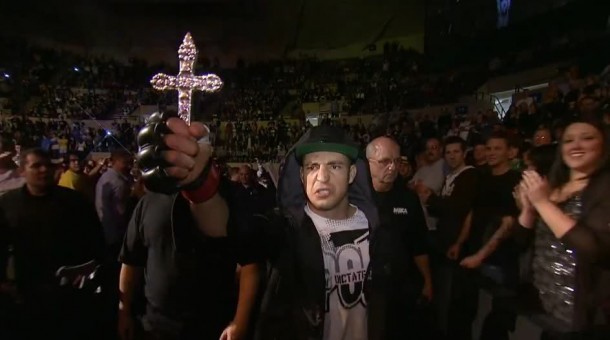 Photo credit: Cage Today
This controversial new product is perfect for those for whom the normal human spectrum of energy is SIMPLYNOTENOUGH!!!

Quick non-sequitur: absolutely loved Sanchez's effort against Jake Ellenberger. He came up short, but he's going to win a lot more fights.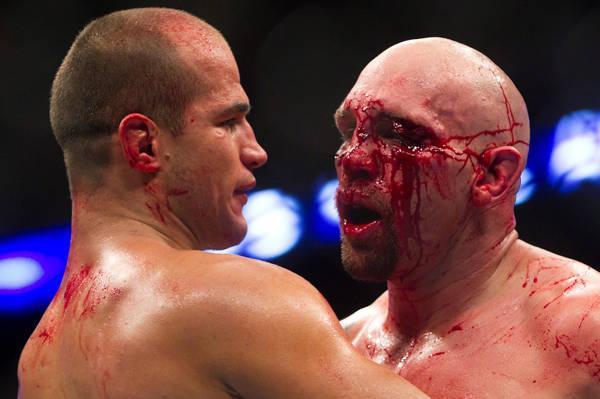 Photo credit: MMA-Core
Here...let me patch that up for you, brother.
I give Q-Tip the inside track to win a bidding war with the bandage, blood transfusion and surgical thread industries.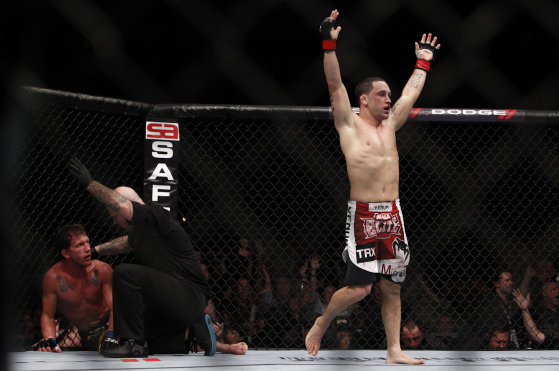 Photo credit: MMA Convert
He keeps going, and going, and going...
What better sponsor for the guy who never stops?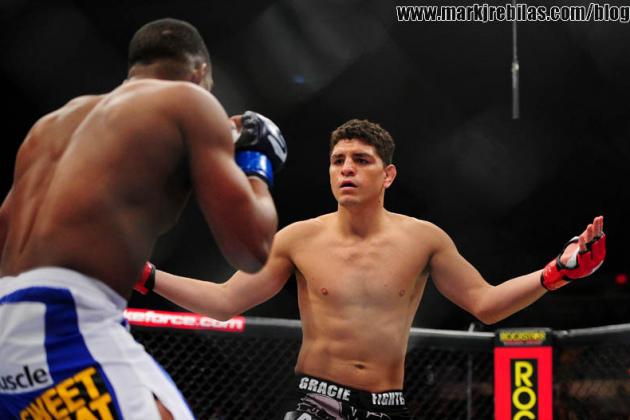 This could have been so many things. SO many things.
But the bottom line is that when Nick Diaz is involved, you must have your popcorn ready.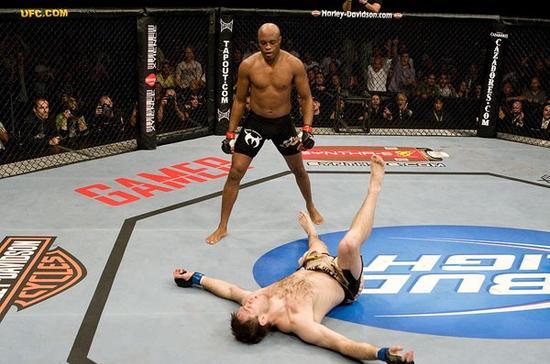 Photo credit: Cage Potato
Because there's no reason you can't be comfortable down there.