5 Changes the Pittsburgh Steelers' Overhauled Coaching Staff Will Make in 2012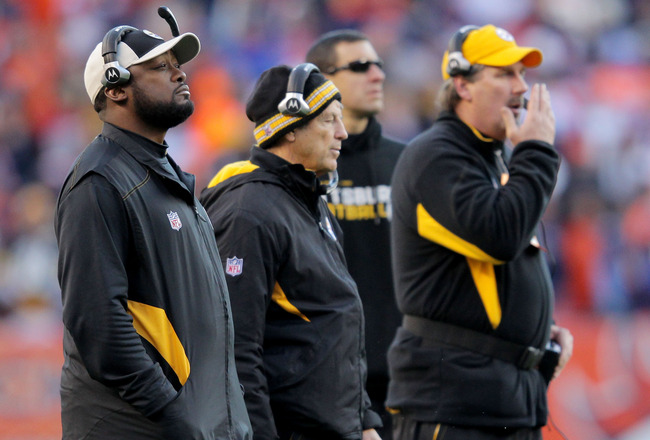 Doug Pensinger/Getty Images
The Pittsburgh Steelers spent the first month of this year doing a bit of restructuring on their coaching staff. While the methods used to arrive at their 2012 staff are open for debate by many, the time has come to focus on what changes head coach Mike Tomlin and his staff will make to get the team back to the Super Bowl.
Here's a look at five big things that will likely change in 2012.
More Balance on Offense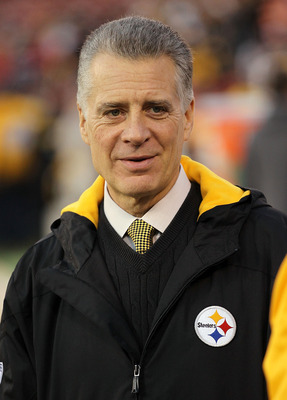 Karl Walter/Getty Images
Pittsburgh owner Art Rooney II has said multiple times that he wants the team to bring back an emphasis on running the football, something former offensive boss Bruce Arians had been steering the team away from in recent seasons.
While the hiring of Todd Haley to replace Arians doesn't seem to fit with this philosophy, I do believe that the Steelers will run the ball more in 2012 than they have the last two years.
I wouldn't be surprised if Haley pushes for a running back like LaMichael James to be drafted if available in the second or third rounds and if he teams him with Isaac Redman, the team's presumptive starter, to get closer to offensive balance.
While I still think there will be a lot of three-receiver sets and one-back looks, the team could lean more toward a 50-50 split between the pass and run in 2012, something that might satisfy Rooney and get the Steelers into the top 10 among NFL offenses after ranking 12th in 2011.
More Responsibility for Keith Butler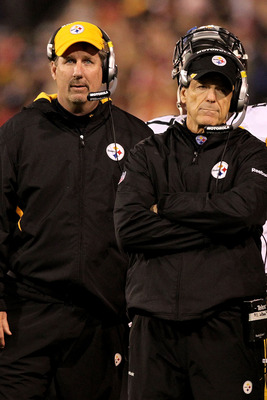 Karl Walter/Getty Images
I was mildly surprised that Keith Butler didn't depart when the Colts came calling this year. Butler has been hotly pursued for two years now, but has stayed loyal to Pittsburgh, where he's supposedly the heir apparent to Dick LeBeau.
Butler must've been compensated in some way for staying, so a likely offshoot will be to give him more responsibility for the defense this season. While LeBeau will still call the shots, I wouldn't be surprised to see the two conferring more often.
Something that Butler and LeBeau will hopefully bring this year is more aggressiveness. The Steelers haven't blitzed nearly enough in the past couple of seasons. Especially as they look to get younger, they'll need to be more aggressive.
Ben Roethlisberger, Employee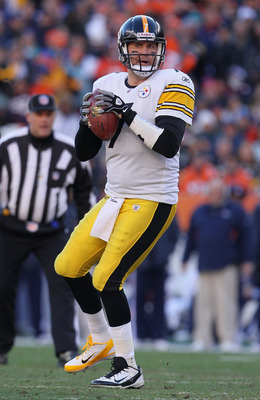 Jeff Gross/Getty Images
One of the biggest criticisms about Bruce Arians was that he was too chummy with his star quarterback. There has to be a good working relationship between coordinator and players, but some thought that there was too little accountability and too much friendship.
That likely won't be a problem now. Todd Haley is known for being combustible and holding his players accountable for their mistakes.
This is a change that needs to happen. Ben Roethlisberger is one of the elite quarterbacks in the NFL, but if he wants to take his game to another level again, he needs a coach like Haley who won't be afraid to tell him what he's doing wrong and who can also show him how to fix it. Haley gets the most out of his quarterbacks.
Now he finally gets a Pro Bowler in his prime.
Less Job Security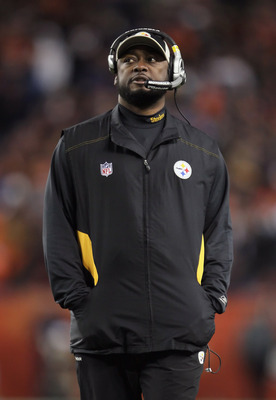 Jeff Gross/Getty Images
Mike Tomlin's staff has finally undergone a major dismissal. Whoever did the actual cutting of Bruce Arians (and we may never know exactly what transpired), it has happened. Now it will be easier if someone else needs to be dismissed in the future.
This is a change Tomlin can and should implement. The team's coaches have gotten a bit complacent, knowing that there's little chance that Tomlin would make changes unless he found a very essential problem.
Now, Tomlin can and should (especially given the questions about his power) take control of his staff and make changes whenever necessary. The team's coaches should be on notice. Not only did the team make a change at a big spot, they also didn't promote from within.
More Aggressive Red Zone Work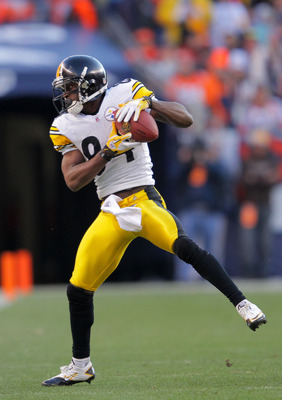 Doug Pensinger/Getty Images
The Steelers have been bad when it comes to scoring touchdowns. They finished 21st in the league in scoring in 2011, something that shouldn't happen to a team with this level of offensive talent and ability. For whatever reason, the Steelers just couldn't function well inside the 20.
That should change with Todd Haley, who will bring intensity to the offense and will likely be more aggressive in big spots.
As a coordinator with the Cardinals, Haley was able to turn a previously struggling offense into a playoff scoring machine. He also worked wonders with less talent in Kansas City in 2010. Now he gets more talent than he's had since at least 2008.
The Steelers can certainly improve on their scoring work from last season. The question is whether or not they will do that with more creative work in the passing game or if they'll use a revitalized and rebuilt rushing attack.
Keep Reading

Pittsburgh Steelers: Like this team?