Boston Red Sox: 5 Stars Who Will Shine in 2012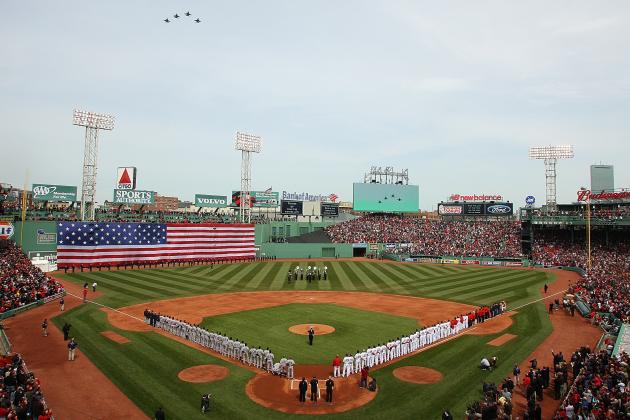 Gail Oskin/Getty Images

Enough with last year already. It happened, stop bringing it up and move on with the new season.
This year's Boston Red Sox team will be eagerly awaiting the beginning of the 2012 season in hopes of proving their doubters wrong and taking back the AL East from the New York Yankees and Tampa Bay Rays.
While there are some new faces on the team this year, many of the old favorites are still there.
The Red Sox lost the likes of Tim Wakefield and (probably) Jason Varitek to retirement, and Jonathan Papelbon signed as a free agent with the Philadelphia Phillies. Josh Reddick was traded to the Oakland A's and Kyle Weiland to the Houston Astros.
However, the Red Sox have brought in Andrew Bailey, Mark Melancon, Ryan Sweeney, Cody Ross and Kelly Shoppach to fill the voids.
The Red Sox have the ability to make a deep run in the playoffs barring any unforeseen injuries and a fourth and fifth pitcher can be found.
This year's group of Red Sox will see these stars shine bright under the lights of Fenway.
Begin Slideshow

»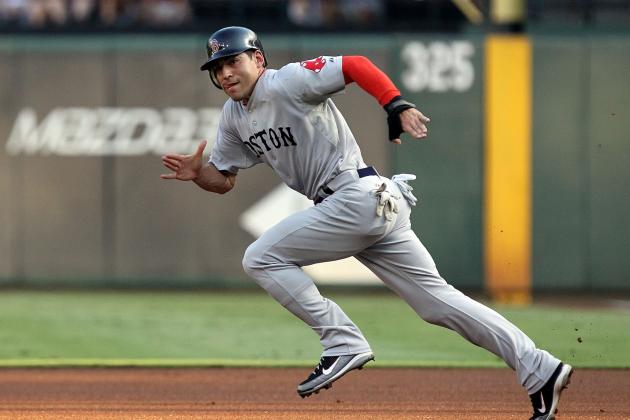 Ronald Martinez/Getty Images

Ellsbury exploded last year to hit a .321 BA, 212 hits, 32 home runs, 105 RBI and stole 39 bases. He was easily the best player on the roster last year.
Could he replicate those numbers this year?
Maybe. Probably not.
No other player in baseball history has done it before.
Ellsbury will continue to hit for average and steal a lot of bases. His home-run numbers will drop to probably around 15-20, but he will still be a terror for opposing pitchers.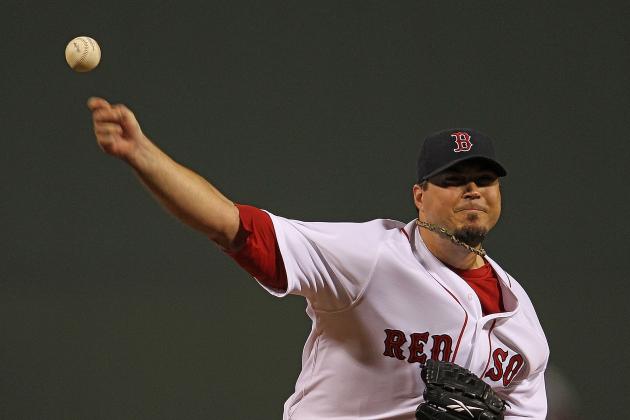 Jim Rogash/Getty Images

Josh Beckett acknowledged what happened last year and takes some of the blame for that.
Outside of the last month, Beckett had a good season last year. He was 13-7 with a 2.89 ERA.
There is nothing to suggest that he will not continue to be a star pitcher once again for the Red Sox. He turns 32 in May, so age is not an issue for him.
Beckett still has his fastball and his wicked curveball that helped him strike out 175 batters last season.
He will mentor the younger pitchers and help them develop their stuff.
Let's just hope he lays off the fried chicken and beer during games.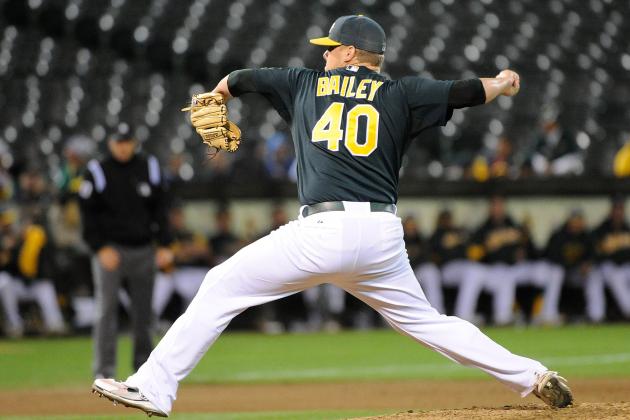 Thearon W. Henderson/Getty Images

With Jonathan Papelbon shipping out of Boston, the Red Sox brought in Andrew Bailey from the Oakland Athletics to fill his massive shoes.
Bailey is a pretty good closer himself, but doesn't get much recognition because he played for the A's in an AL West division that is not very strong. He did, however, win the 2009 Rookie of the Year award.
He has had injury problems and had to have Tommy John surgery, but the Red Sox believe all those injuries are behind him.
Bailey has the ability to once again be a star player.
He is believed to be the Opening Day closer and will thrive in the pressure cooker that is the AL East.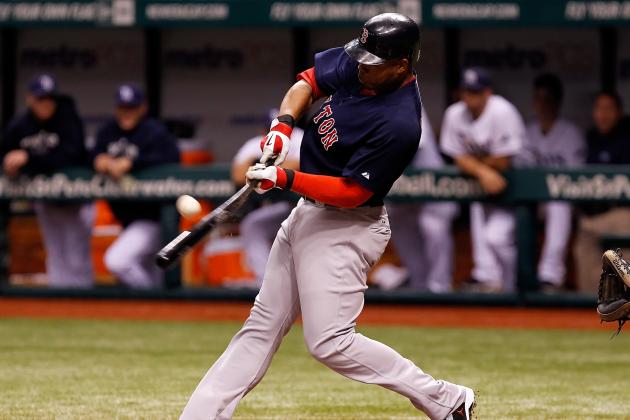 J. Meric/Getty Images

Yes, he had a bad year. That is what happens when you go from playing in front of 19,000 fans to a fanbase that regularly fills the seats and is extremely passionate about their team.
Carl Crawford will finally be the player who Theo Epstein and the rest of the Red Sox thought he was going to be last year.
That is, once he returns from the disabled list.
A player with Crawford's talent and ability will not be kept down. He will hit over .290 and, along with Jacoby Ellsbury, wreak havoc on the base path.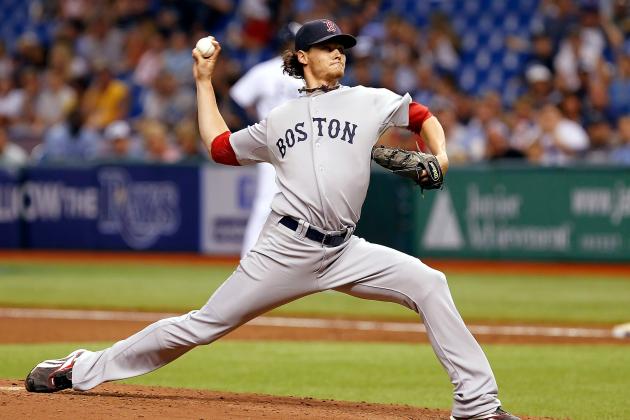 J. Meric/Getty Images

Clay Buchholz has shown promise in his time with the Red Sox, but always manages to get hurt and not finish out an entire season.
This is the year that Buchholz finally puts it all together and becomes a dependable starter. He will prove that he can pitch 200-plus innings.
He just needs to stay healthy and he will be effective this year.
Buchholz will use his fastball often, but will throw in a curve and a slider to mess with batters' heads and get those crucial outs.