Mount St. Mary's Basketball: Coach Burke Placed on Leave
February 19, 2012

Mount St. Mary's University has placed men's basketball head coach Robert Burke on paid administrative leave at his request.
The Mountaineers are 7-20 overall and 5-11 in the Northeast Conference. 
Rumors are swirling around the campus. Some say Coach Burke was asked to resign, while others are saying that the leave is about Coach Burke's family. Either way, the second year Head Coach is absent on the sideline, as assistant coach Matt Henry was named the acting head coach.
Aside from on the court problems, the Mount has had trouble off the court. Player involvement with drug use has troubled the basketball program for the last two years.
Here's an excerpt from Mount St. Mary's athletic website:
"Decisions like these are never easy, and certainly more difficult while our season is in progress," said Director of Athletics Lynne Robinson. "We wish Coach Burke well and we are hopeful he is able to resolve these matters quickly."
Acting Head Coach Matt Henry is in second year as an assistant coach for Mount St. Mary's. He had previously spent six seasons at Georgetown under John Thompson III. 
For Burke, this is another bump in the road. He has been coaching since 1988 for UMBC, Loyola Marymount, Siena, Princeton, Georgetown, American and now Mount St. Mary's.
After becoming an assistant there, Robert moved on to Princeton, where he met Coach John Thompson III. The Tigers went to the NCAA Tournament twice during his four year stint there.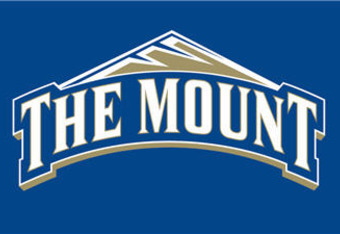 After Princeton, Robert Burke stayed with John Thompson III at Georgetown where immediate success was made. Under Burke, the Hoyas posted a 100-36 overall record that included two Big East regular season titles and a Final Four appearance.
He finally got his first collegiate coaching job, taking on the Mountaineers as their 20th head coach in program history.
His future with the Mount is unclear, but a decision should be made before the season ends.
The Mount will probably miss the Northeast Conference Tournament, as only eight of the 12 teams make the tournament. The Mount sits at ninth, two games behind Sacred Heart with only two games remaining.