WWE Elimination Chamber: Ranking the Odds of Every Participant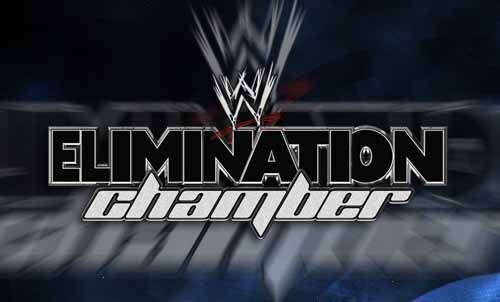 Hello Bleachers! This is my first article on this site and I want you all to know I am completely open to criticism and I even encourage everyone to find mistakes so I can catch them in the future and make my articles better. Elimination Chamber is only hours away, and the Smackdown chamber took a major blow with the sidelining of Randy Orton. I will be ranking the odds of each competitor in the match. This match isn't as star-studded as the Raw match, but it still has an opportunity to be fantastic!
Begin Slideshow

»
Santino replaced Randy Orton in this match because he suffered a concussion and is sidelined indefinitely. Although I cannot picture Santino winning the chamber, there is a major possibility that he might be attacked before the match begins, just like what Edge did to Kofi Kingston back in 2009 and that person could go on to win it.
If Santino is not attacked before the match I believe the Big Show will destroy him within the first five minutes of the match
The Great Khali is hands down the worst wrestler in the world, and I believe that the former World Heavyweight Champion will not be in the main event at WrestleMania 28. He is only in the chamber because he is a big man that can unleash unimaginable amounts of pain. The "Punjabi Nightmare" is never going to win a Championship again.
Cody Rhodes has been on a roll since he returned to WWE with a mask. He has proven that he can survive any gimmick thrown at him. His in-ring work is adequate, but his promo skills are fantastic and he deserves to be in this match.
He has vowed to hold the world title and the intercontinental title, but I don't think he is ready and he needs to get a little more over with the fans before he can be the champ. Also, he and his brother Goldust are rumored to be having a match at WrestleMania and, because of Sheamus winning the Royal Rumble, that won't be able to happen if Rhodes wins.
The Big Show was on a rampage this past Smackdown and has proven to be a threat to the title. However, WWE brass have shown no trust in the Big Show as champ with his first world title win in seven years lasting only a minute.
He is only so high on my list because his career is winding down and the WWE might give him one more title win—and it could again only last one minute—with John Laurinaitis coming out to announce a returning star or maybe a raw star like Kane to a match with Show for the title immediately.
The Barrett Barrage has been on a roll in 2012, and there is no slowing down Wade Barrett. With the Nexus, Wade was pushed to the sky without having any time to develop and, when he fizzled out, I thought the WWE ruined him. Now, he is the best heel on Smackdown and has a huge opportunity to face Sheamus.
I am fully on board with Barret,t and it is only a matter of time until the winds of change come to the WWE.
Bryan is the World Heavyweight Champion,and it this year we get to see the match that we should have seen at last year's Wrestlemania, D-Bry vs Sheamus. Bryan is in a new heel role on Smackdown and is acting like the cockiest man on the planet.
With A.J. at his side, I wouldn't blame him. He is the best technical wrestler ever and deserves to be world champ, and if he loses in the Elimination Chamber, the IWC will riot.