WrestleMania 28: Does Rock Really Need a Victory over John Cena?
March 3, 2012

The Rock vs. John Cena. For almost a year, we have waited for perhaps the biggest match in the history of WrestleMania to take place.
For almost a year we have speculated who will walk away with the victory and what kind of impact that victory would have on the business going forward.
With everything The Rock has accomplished does he really need to defeat John Cena at WrestleMania 28, or can he afford defeat?
The Rock is an icon, who is virtually untouchable. He has done it all and has nothing left to prove. He knows that. Wrestling is not his priority, at least not his No. 1 priority. His film career is everything to him. There is nothing wrong with that.
He has moved on to achieve great success outside of the business. What more could he ask for? What more could any performer ask for? Another victory will not add to the mystique of The Rock. It will seem like business as usual.
However, an event like WrestleMania is not business as usual; certain rules apply.
WrestleMania is the focal point for the company. Story-lines are concluded, while new story-lines begin. Whatever happens at WrestleMania will set the pace for what happens the next several months.
This match is more pivotal for Cena than Rock. Rock can sit out until next year, right in time for WrestleMania 29 and pick up where he left off. Meanwhile, Cena will be here fighting the good fight.
Rock needs to put Cena over. John Cena isn't going anywhere any time soon. Even if he goes ahead and pursues an outside interest like film or music, his main focus will always be the business. That's why you will see him every Monday night on Raw. That's why he will make appearances at house shows.
That's why he is still willing to spill the blood, sweat and tears. That's who he is. Good or bad, Cena is here is to stay. You can't say the same for The Rock. Again, his film career comes first and it should; he has earned that privilege.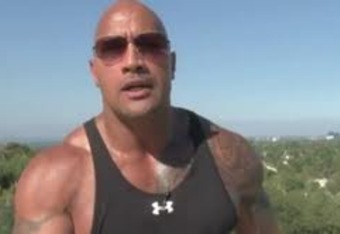 With that in mind, you have to wonder just how long Rock will be around after WrestleMania 28. With a new film coming out this summer and more roles coming his way, the idea of the Rock being on television every week just isn't realistic.
Meanwhile, there's no doubt that Cena will be here. Cena makes a great ambassador for the company as well as the business. Hopefully, Cena will be better off for the experience of working with Rock and become the performer he is capable of being.
After what happened on Raw this past week, Cena looks like he's ready to step it up and add a much-needed edge to his persona.
If this is the Cena we have to look forward to from here on out, then great. A more realistic, more human Cena is what the fans have been wanting and waiting for, among other things. We can thank The Rock for bringing that change in Cena about.
The nature of the business dictates that Rock gives back and he knows it. Despite all the hype, despite personal feelings, Rock sees the bigger picture.
Just like Hulk Hogan did for him, Rock now has to do the same for Cena for the sake of the business. Defeat takes nothing away from Rock at all. Icons are usually untouchable; Rock is no exception.