Green Bay Packers: 5 Players Who Must Step Up for Mike McCarthy in 2012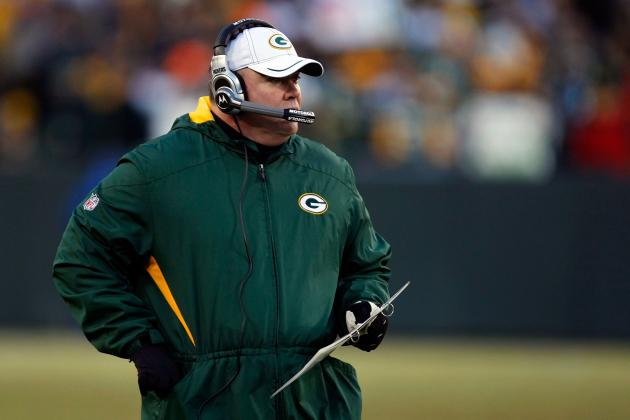 Scott Boehm/Getty Images

The play of most players on the Green Bay Packers overshadowed some players who had disappointing seasons for the team.
Obviously, the Packers have an entire offseason to fix their team through the draft and free agency. Today we will be looking at current players on the team that need to improve for the 2012 season.
Begin Slideshow

»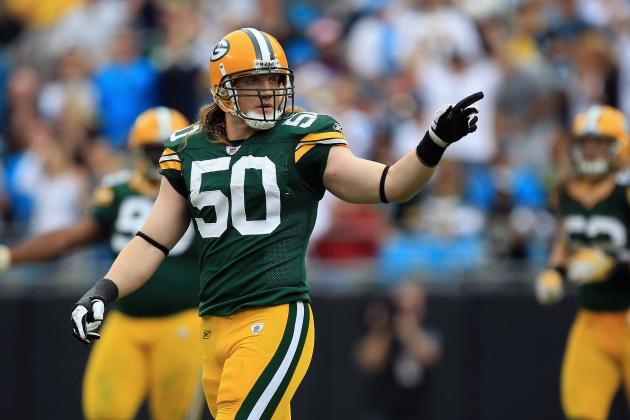 Streeter Lecka/Getty Images

A.J. Hawk had a down year compared to his 2010 season. His tackles came down from 111 to 84 and he had 1.5 sacks.
Hawk has now become the leader of the defense after the departure of Nick Barnett and has not lived up to expectations. What fans consider a down year for Hawk would be a good year for most linebackers.
The Packers have expected big things out of Hawk, who was a first round pick draft pick in 2006. When Hawk made his debut during the 2006 season, he seemed like he was going to be an All-Pro linebacker for years. However, his rookie season was his best season of his career to date and he has not shown improvement since.
Hawk needs to be more of a playmaker for the Packers next year. He hasn't had more than two sacks in the past two seasons and last year finished with zero interceptions. While Hawk's primary job isn't to get sacks or get interceptions, he barely contributes in that area of the game. If he is able to improve in those areas, it can greatly help the defense.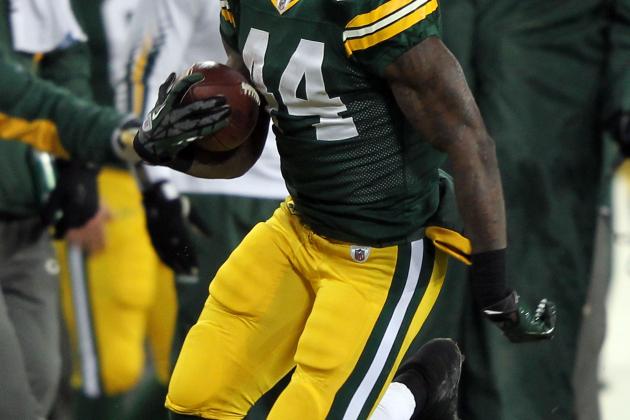 Jamie Squire/Getty Images

After the 2010 postseason, James Starks looked like he was going to be the franchise running back for the Packers.
However, this season proved to be anything but that. He had a pedestrian year carrying the ball, averaging 4.3 yards a carry and missed three games due to injury.
Starks is a nice runner to have on a team. He is a good blocker who can come in on third downs. However if he wants to remain a starter for the Packers, his production will have to improve. The Packers are primarily a passing offense. However, if they can establish a solid running game with Aaron Rodgers throwing the ball, they can become close to unstoppable.
It is still unknown what the Packers will do this offseason with the running back position. Ryan Grant is a free agent and will most likely not re-sign with the team. As for now, Starks is what the Packers have and he will need to improve his game to help them get back to the Super Bowl.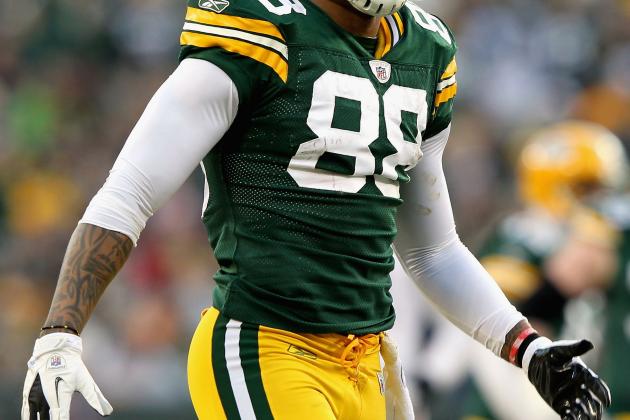 Jamie Squire/Getty Images

Jermichael Finley has only himself to blame for not having a season like we expected.
Finley has promoted his motto of "year of the takeover" which represents how he will take over the tight end position and transform it. He first said this motto in 2010 but got injured and missed the rest of the season.
He brought the phrase back for this season and even worked with Nike to create a custom shoe that has "YOTTO" on it, which represents his year of the takeover phrase that you can see here.
The tight end position is currently transforming. Rob Gronkowski and Jimmy Graham are part of a revolution that features a more dynamic tight end that has the speed and ability of a wide receiver but the size of a tight end.
Finley thinks he should be in that class. As a result, we have held him to those expectations. While he has been good for the team, he has not lived up to his hype. He needs to work on holding onto the ball, as he dropped a good number of passes this year.
Hopefully this year Finley can finally "take over" and backup what he has been saying over the past two years.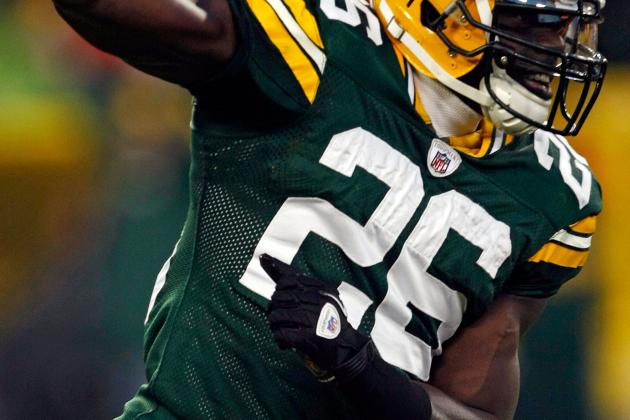 Scott Boehm/Getty Images

Charlie Peprah was put into the starting lineup last season after Collins hurt his neck in Week 2. As of now, we don't know how big of a role Peprah will be playing in 2012. If he has a significant role, he will need to improve his play.
At times, Peprah was a liability in pass coverage. While he was second on the team with five interceptions, he was picked on by opposing quarterbacks. Peprah struggled communicating with the defense and was less of a field general compared to Collins.
His lack of tackling is also a concern. He failed to wrap up opponents on multiple occasions and allowed for big plays throughout the year.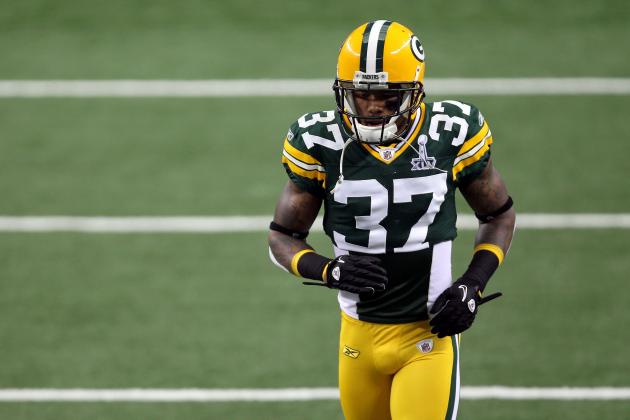 Mike Ehrmann/Getty Images

Sam Shields will most likely have a big impact with the Packers next season. He could move opposite of Tramon Williams or play the slot position again. No matter what his role is, he will need to improve on his tackling.
Shields is a very good cornerback. He has shown that he has the skills to cover some of the best receivers. However, his tackling needs to improve.
In 2010, Shields missed 11 tackles and did not show any improvement this year. Cornerback coach Joe Whitt showed his displeasure after the Week 3 win over the Chicago Bears. He stated that Shields will never be a good tackler like Woodson and he still has much to learn.
Shields doesn't seem to realize how important tackling is for a cornerback. If he can learn that, and improve his tackling, he should be the cornerback the Packers expect him to be.