Klitschko vs. Chisora Press Conference Adds Much-Needed Intrigue to Boxing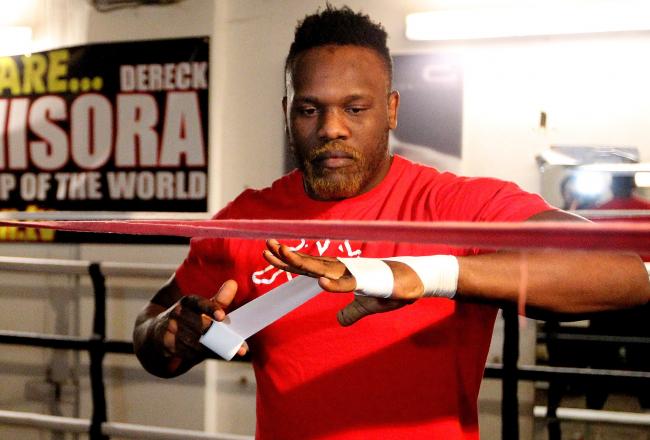 Scott Heavey/Getty Images
The heavyweight division of boxing has become a wasteland since the Klitschkos took over 10 years ago, but Saturday's melee after the Vitale Klitschko vs. Dereck Chisora title fight infused a whole new dynamic into the mix.
Is this Good or Bad for Boxing?
Chisora is really crazy.
While the hardcore boxing fans hate this aspect of the sport, Mike Tyson proved for years that stunts like this get the public's attention.
With Chisora looking like a new fighter and giving the champion his toughest fight in almost a decade, there may be hope for the heavyweight division yet.
While Chisora may not turn out to be one of the best in the ring, he is already one of the best at getting the casual fans to tune in to the fight. Besides the hardcore boxing fans, no one cared about this fight until Chisora slapped Vitale.
Chisora caused this fight to be memorable where it would have otherwise been mediocre. Take into consideration how wild the press conference got—this is far from over.
With fellow British boxer David Haye looking to start trouble with the Klitschkos, Chisora wasn't having any of the limelight stolen from him and he decided to shut Haye up himself. After grabbing the mic and walking over the the former champion, the two started swinging at each other.
The ensuing melee saw a trainer bloodied and plenty of feelings hurt.
The hope now is that the fans get what they want: a David Haye vs. Dereck Chisora fight. If I was making decisions, I would let the winner of that match battle whatever Klitschko they wanted.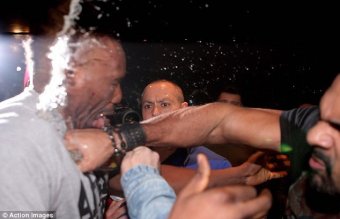 Daily Mail
For those that thought this post-fight presser was wild, I can't wait to see what the pre-hype affairs will be like between Haye and Chisora. I know I will be be one of millions that tunes in for that because of the hype.
It's the powder keg everyone wants to see explode.
Check back for more on Boxing as it comes, and check out Bleacher Report's Boxing Page to get your fill of all things from the squared circle. For more on boxing, check out Ring Rust Radio for all of the hot topics.
This article is
What is the duplicate article?
Why is this article offensive?
Where is this article plagiarized from?
Why is this article poorly edited?