MLB Predictions 2012: Cy Young Award Candidates and Winners in 2012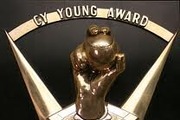 The award signifies each league's best pitcher for a given season.
It is one of the most sought after pieces of hardware in the game.
Detroit Tigers ace Justin Verlander took home the award in the American League last year in addition to being named the AL MVP.
Clayton Kershaw was the NL Cy Young award winner after a memorable 21-win season separated him from the rest of the competition.
Here are three pitchers in each league who will be in the Cy Young discussion at the end of the 2012 season.
Begin Slideshow

»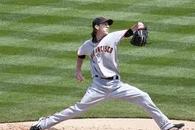 Tim Lincecum has already won the NL Cy Young award twice.
He did so in 2008 and 2009 with back-to-back 260+ strikeout seasons.
Lincecum is primed to have a big 2012 after signing a two-year extension with the Giants.
Buster Posey will be catching for San Francisco in 2012 and this bodes well for Lincecum who went 13-14 in 2011 with Posey on the DL.
Lincecum's strikeout ability always manages to attract the attention of the voters.
Tim Lincecum will be in contention for the NL Cy Young Award in 2012.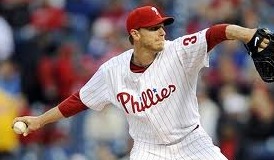 Roy Halladay's name enters the Cy Young award conversation every season and 2012 will be no different.
Philadelphia's ace won 19 games while maintaining a 2.35 ERA and striking out 220.
Halladay's main competition for the award may be teammate Cliff Lee.
Last year, Lee finished third in the NL Cy Young voting with a similar statistical season to Halladay.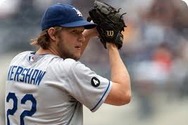 One of the most exciting young left-handers in the game went 21-5 with a 2.28 ERA and 248 strikeouts for the Dodgers in 2011.
Clayton Kershaw is just 23-years old and coming off of an impressive statistical season which helped him take home the hardware in 2011.
There have been a number of repeat winners in the past and Kershaw will try to add his name to that list in 2012.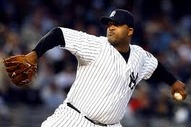 Pitching for the New York Yankees helps the win-loss record of pitchers and this season CC Sabathia will be a Cy Young candidate because of it.
Sabathia had 19 wins and struck out 230 batters in 237.1 innings a season ago.
With numbers similar to those of a 2011, Sabathia will once again be in discussion for the Cy Young award at the end of the season.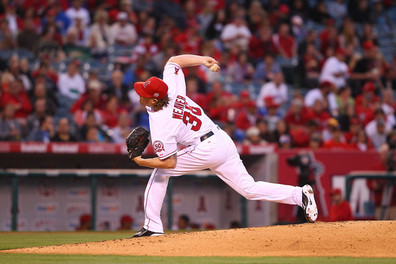 Jered Weaver was outstanding in 2011 as he won 18 games with a 2.40 ERA for the Angels.
Weaver will be a top candidate for the AL Cy Young in 2012 if he can put up numbers comparable to a season ago.
The Angels right-hander had 233 strikeouts in 2010 before just missing the bicentennial mark in 2012 which he finished with 198 strikeouts.
Weaver will be in AL Cy Young conversations in 2012.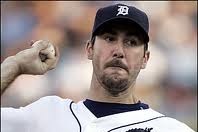 Justin Verlander won 24 games in 2011 and struck out 250 batters.
The Detroit Tigers ace took home the AL Most Valuable Player award for his performance a season ago and expectations in 2012 are high.
Verlander enters the season as the favorite to repeat as the AL Cy Young winner.