WWE Elimination Chamber 2012: 4 Predictions You Can Lock Up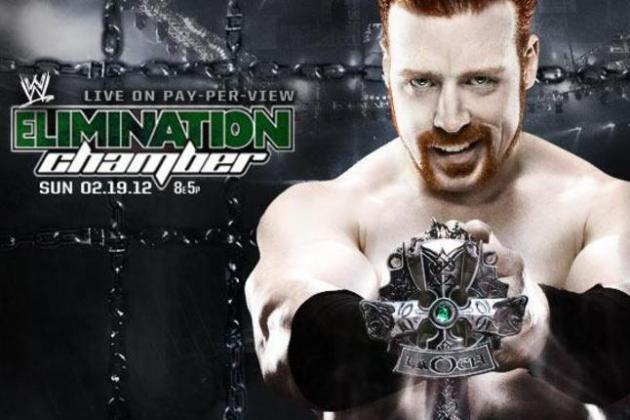 The Elimination Chamber is here and it is the last stop on the road to WrestleMania. There are storylines and feuds that need to be wrapped up, created or made clear.
The card is filled with exciting matches that should be sure to deliver some electrifying moments while taking care of the feuds and storylines.
Here are four predictions for the Elimination Chamber event that you can lock up to happen.
Begin Slideshow

»
Kharma shocked everyone at the Royal Rumble when she made her return and was a surprise entrant.
Her abrupt pregnancy left much to be, and most WWE fans are waiting to see a match between her and Beth Phoenix.
She has yet to be seen since the Royal Rumble, but expect to see her Sunday.
Beth Phoenix is taking on Tamina. Kharma could possibly come and get involved in the match. She could take out both divas and take Beth Phoenix's Divas belt and leave with it. Or she could just interfere with the match and take them both out.
Kharma could also just make her presence felt without any actual contact.
Another interesting angle could be that Kharma comes out and helps Phoenix and joins the Divas of Doom.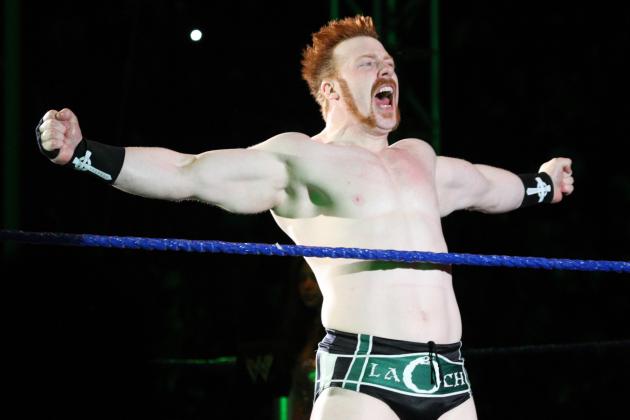 Gallo Images/Getty Images

One of the biggest WWE stars who are left out of matches so far at the Elimination Chamber is Sheamus. Sheamus shockingly won the Royal Rumble and has yet to make a serious impact. He still has not said who he will challenge at WrestleMania.
Expect Sheamus to have a big impact because the WWE needs him to get some momentum going into his title match at WrestleMania. Also expect a hint or revealing of who he will face at WrestleMania.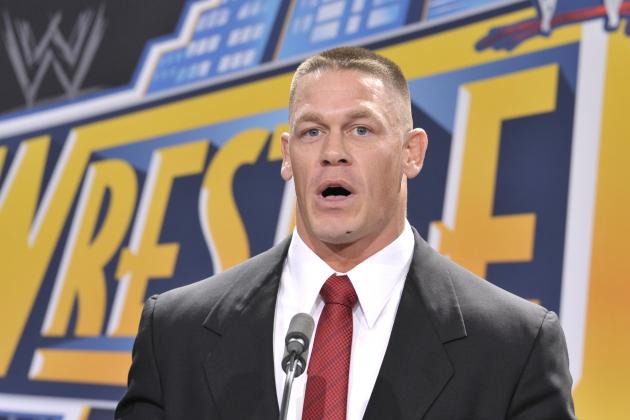 Michael N. Todaro/Getty Images

The WWE has been pushing this angle between Kane and John Cena for a long time now. This feud has to end at Elimination Chamber because Cena has to start setting his sights toward his match against the Rock. This feud and the things that have happened along with it will have been completely pointless if nothing changes with Cena.
While a heel turn might be a reach, Cena needs to do something drastic. He needs to embrace the hate to help the credibility of the WWE's storylines. This will give him momentum, especially with the fans, heading into his match against the Rock.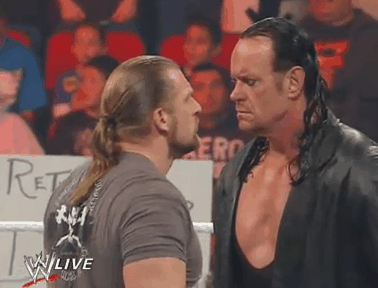 It appears as if the WWE is going to go with another rematch between Undertaker and Triple H at WrestleMania. So Undertaker being involved with any matches at this event will be pointless. Triple H does not have a role at Elimination Chamber, so Undertaker will wait until Raw to make another appearance.
However, it will be interesting if Undertaker tries to prove to Triple H that he is able to compete and is for real by coming out in both the Elimination Chamber matches and chokeslams each winner at the end of each match.