Tennessee Volunteers Football: 20 Best Defensive Players in School History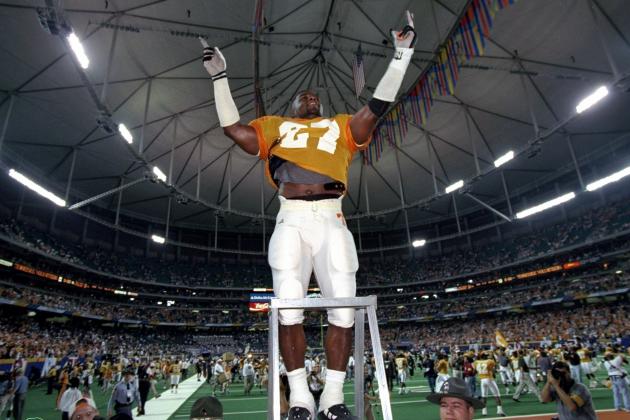 Andy Lyons/Getty Images

The Tennessee Volunteers hold a long tradition of great defenses. With five defenders in the College Football Hall of Fame and two of the three retired numbers (excluding the four retired due to heroic World War II sacrifices) belonging to defensemen, you can easily trace the success of the Vols with who is on that side of the ball.
In particular, linebackers at Tennessee have been some of the best college players during their eras.
However, not one linebacker makes the top four in this list of the 20 greatest defensive players in Big Orange history.
Begin Slideshow

»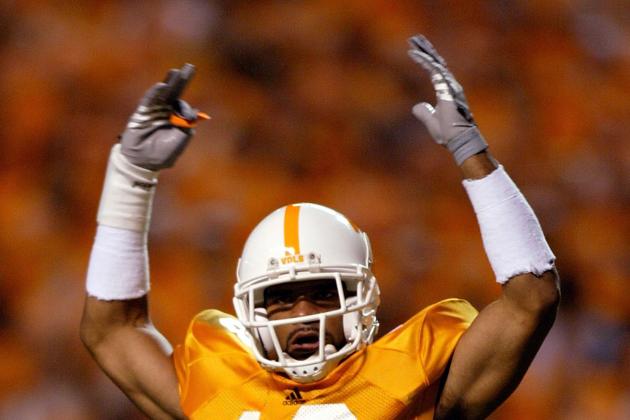 Streeter Lecka/Getty Images

Second Team All-SEC (2004)
Jason Allen's career at Tennessee is as much about what could have been as what actually was. His junior year was outstanding with 123 tackles, two sacks, three forced fumbles and two interceptions while playing safety.
His senior season was cut short due to a painful dislocated hip in the fifth game of the year. Regardless, Allen was well-respected for his talent and leadership while a Volunteer.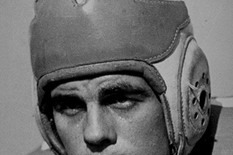 All-American (1938), College Football Hall of Fame (1972)
Bowden Wyatt is a Tennessee Volunteer through and through. He captained the 1938 team that won the school's first national title and helped the Vols pitch six shutouts that season.
Wyatt returned to Tennessee as head coach in 1955 and was later inducted to the College Football Hall of Fame as a coach, as well (1997).
All-American (1999)
Raynoch Thompson may have been the second best linebacker on the 1998 National Championship team, but he is still one of the top 20 defenders in Tennessee history.
He was a model of consistency, starting each of his 36 games as a Volunteer. Thompson was a Dick Butkus Award finalist his senior year.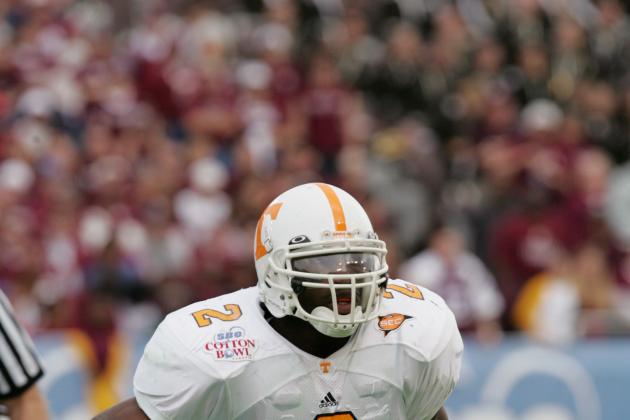 Ronald Martinez/Getty Images

All-American (2004)
Once healthy, Kevin Burnett was a stud at the linebacker position. He was set for a breakout season in 2002 but suffered a season-ending injury in the first game.
He came back with vengeance his junior and senior season, totaling over 200 tackles in his final years.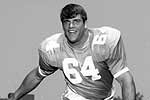 All-America (1969)
Jack "Hacksaw" Reynolds manned a highly successful line-backing corp featuring fellow All-American Steve Kiner in 1969.
He demonstrated his versatile skill and selflessness when he switched from fullback to linebacker his sophomore year. It paid off.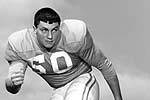 All-American (1965), College Football Hall of Fame (2004)
Frank Emanuel was one of Doug Dickey's first one-way-only players at Tennessee. He led the 1965 Volunteer defense that allowed only 98 points the entire season.
That's a feat that hasn't been matched since.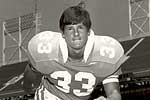 All-American (1988)
Johnny Majors once said, "They don't come any finer as a college performer than Keith DeLong."
The praise was well-deserved, as DeLong tallied 330 tackles in his four years at Tennessee—284 of which came in his last two seasons with the Volunteers.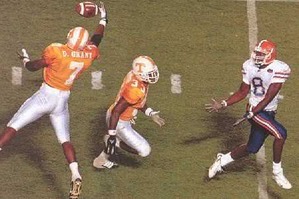 Consensus All-American (1999)
There was no player better suited for the safety position than Deon Grant. From 1997 to 1999, Grant roamed the Tennessee secondary with stealth and ease.
In 1999, he tied for the national lead in interceptions with nine, but it was his interception against Florida in 1998 (pictured left) that will cement his name in Volunteer lore.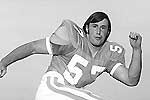 All-American (1972)
Jamie Rotella was an absolute tackling machine. He never had a season with less than 100 tackles and went 31-5 as a Vol.
In just three years, he compiled a then-school record of 413 tackles.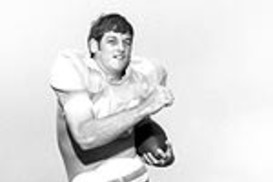 All-American (1971)
Defensive back Bobby Majors holds the record for most interceptions in a season with 10 in 1970 and followed that season up with 109 tackles in 1971.
Majors was the younger brother of legendary Volunteer player and coach Johnny Majors but made a name for himself in just two years.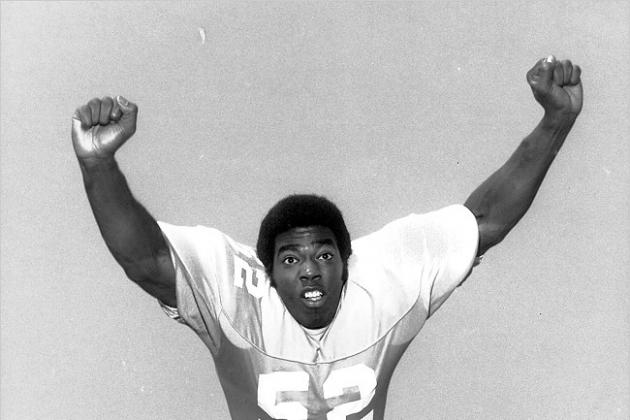 All-American (1970, 1971)
Jackie Walker was Tennessee's first hard-hitting linebacker. He amassed 258 gritty tackles in just two seasons with the Vols.
Walker was also an outstanding interceptor. He collected 11 of them in his a career, more than any non-defensive back during that time.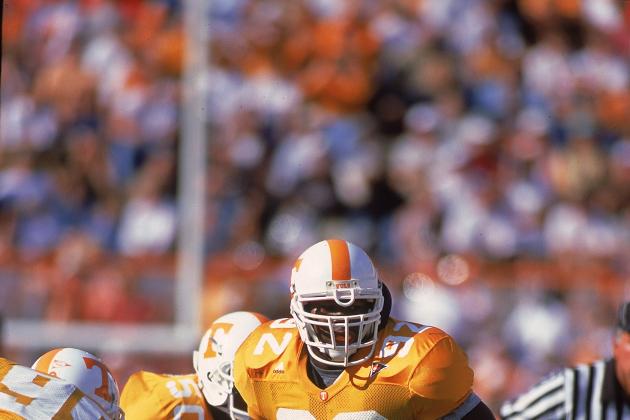 Jonathan Daniel/Getty Images

Freshman All-American (1999), Second Team All-SEC (2001)
The inconsistent play that has plagued Albert Haynesworth all throughout his well-documented professional career is what kept the mammoth of a man from even greater glory at Tennessee.
He anchored the interior of the defensive line with fellow tackle John Henderson for some of the Volunteers' most devastating defenses.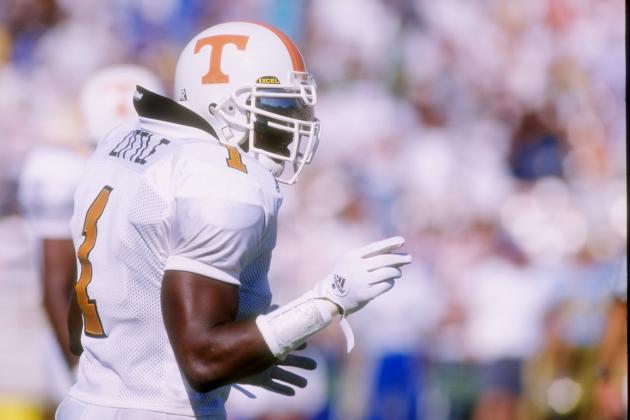 Harry How/Getty Images

All-American (1997)
When you see a linebacker move to defensive end from college to the NFL, you know you're witnessing a true physical specimen.
That's exactly what the hard-hitting, tough-nosed Leonard Little was. With over 180 tackles and 28 sacks in his career as a Vol, Little proved to be one of the most dynamic players in Tennessee history.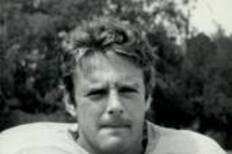 Consensus All-American (1968, 1969), College Football Hall of Fame (1999)
Steve Kiner is one of the finest linebackers ever to play for the linebacker-blessed Tennessee Volunteers.
After dominating opposing offenses with his tackling, Kiner also added nine interceptions in his three-year career.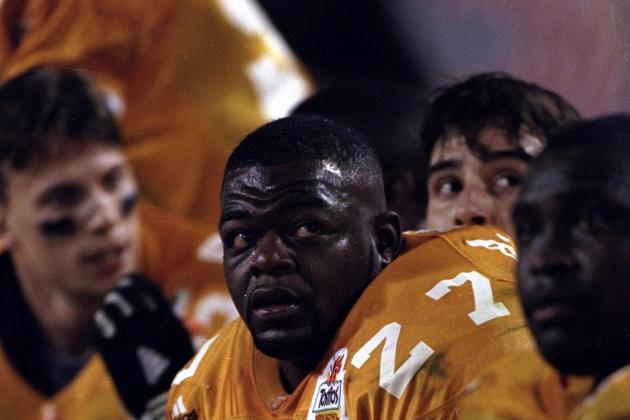 Tom Hauck/Getty Images

Consensus All-American (1998)
Al Wilson is the greatest linebacker in school history. The only thing that trumped his leadership on the defense was his play.
He racked up 272 tackles in his four-year career with Tennessee and was invaluable as the quarterback of the defense on the 1998 BCS National Championship team.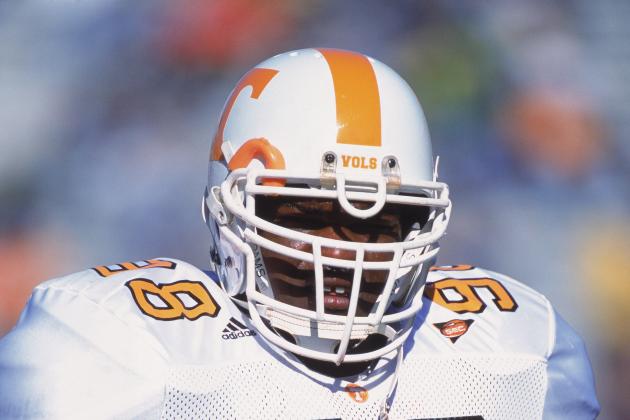 Jonathan Daniel/Getty Images

Consensus All-American (2000, 2001), Outland Award (2000)
One of only two Tennessee Volunteer lineman to be awarded the coveted Outland Trophy, John Henderson was not only one of Tennessee's great defenders but ambassadors, too.
If not for a lingering ankle injury 2001, he might have been able to win the award in consecutive years. Henderson's 12 sacks in 2000 are third-most in a single season at Tennessee.
Consensus All-American (1991), All-American 1990
Though Dale Carter was a terrific defensive back with the speed to keep up with any wide receiver, he changed the outcomes of numerous games because of his kick returning ability.
He played on two years for Tennessee but was an All-American in each, earning consensus recognition his senior year.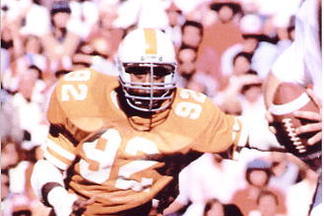 Consensus All-American (1983), College Football Hall of Fame (2002)
Reggie White has the school record for most sacks in a season (15), career (32) and game (4). He had a relentless work ethic in getting to the quarterback, and it paid off time after time.
White's No. 92 number was retired by the Vols in 2005.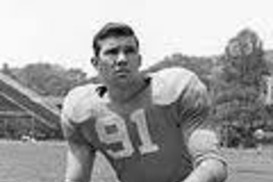 All-American (1952), College Football Hall of Fame (1985)
The other Tennessee Vol in the Pro Football Hall of Fame is none other than Doug Atkins. His legacy has lived on for more than 70 years.
Atkins had his No. 91 number retired by the Vols in 2005.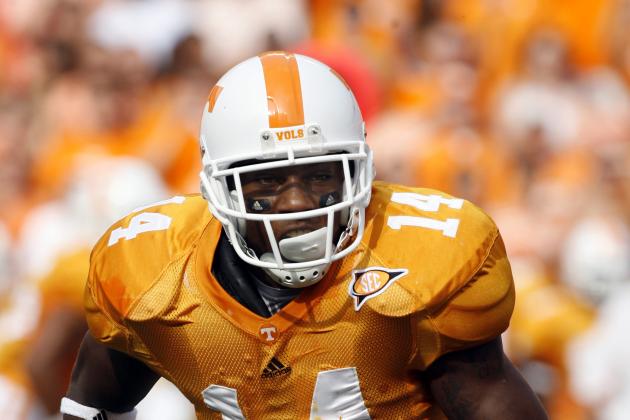 Joe Murphy/Getty Images

Consensus All-American (2008, 2009), Jim Thorpe Award (2009)
I'm no prisoner of the moment. Eric Berry is the best player in school history not because of my glory days as a student at Tennessee when he was there but because he earned it.
Berry ended his three-year career as a Volunteer just seven yards behind the all-time interception return yard record. He displayed a level of control and skill over his body that is rare to see in college.
Knowshon Moreno is still feeling the hit Berry laid on him in 2008.