Chicago White Sox: Why Gavin Floyd Should Stay Put for the Time Being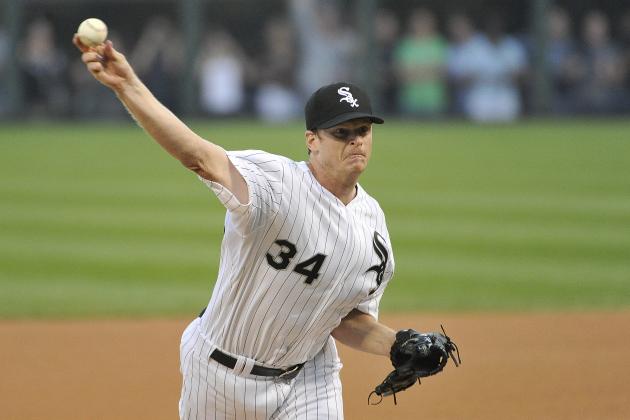 Brian Kersey/Getty Images

A 29-year-old pitcher with a lifetime record of 58-55 and 4.50 ERA is considered a commodity by most of the baseball world.
Then, why in the world would White Sox GM Kenny Williams be so willing to ship the veteran righty out of town?
Well, at least according to numerous trade rumors.
Valid or not, this question still needs to be answered.
Like I said a couple weeks ago, there is a potential logjam in the White Sox starting rotation. The likes of John Danks, Jake Peavy, Phil Humber and Chris Sale are firmly set in place.
While Zach Stewart might not be the answer, the Sox might require the influx of decent prospects into their feebly assembled minor league system Floyd would fetch.
With spring training looming on the horizon, decisions need to be made. While improvements to the farms would certainly be welcomed, it might make more sense to hold on to Floyd for the time being.
Here's why.
Begin Slideshow

»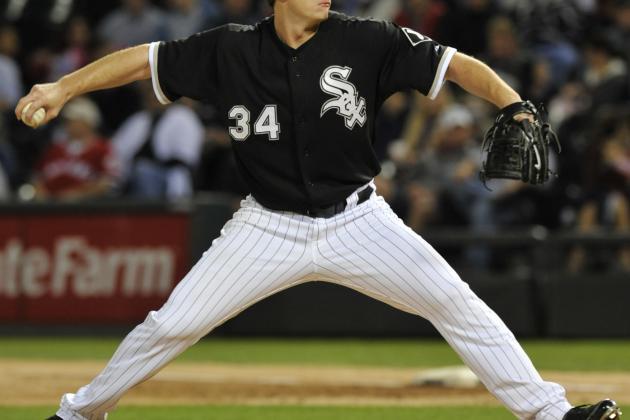 David Banks/Getty Images

Gavin Floyd might not be Cy Young, but he's surely not Jaime Navarro. I use Jaime Navarro as my example to remind Sox fans how awful starting pitching can be.
What I'm trying to say is that the club can do much worse than Gavin Floyd.
While he might not possess the upside of other options, he's become a source of stability in his time on the South Side.
During his career with Chicago, he's won at least 10 games in all four of his full seasons with the club while logging at least 187 innings. That type of production is often taken for granted.
Every team wins 60 games and loses 60 games. While the Sox might not necessarily salvage many of the remaining 42 on the schedule, somebody's got to pick up the W in those 60 wins.
Knowing Floyd is good for 12-15 is definitely reassuring.
Keep in mind that Floyd is making a modest $7 million this upcoming season and you've got a pretty affordable asset.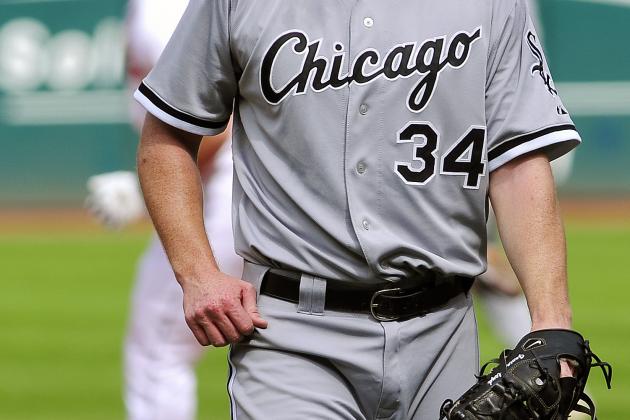 Jason Miller/Getty Images

You can really never have enough pitching.
This cliché is especially relevant to a team that features the often-injured Jake Peavy in its starting rotation. Considering that injuries can and will happen, Williams might opt to keep Floyd around for some insurance.
As noted earlier, Floyd has become a durable workhorse for the White Sox logging at least 30 starts in four consecutive seasons.
What happens if Chris Sale can't hold up as a starter? How about if Zach Stewart can't compete in the American League? These possibilities and countless others are reasons why Floyd could be useful at least for another season on the South Side.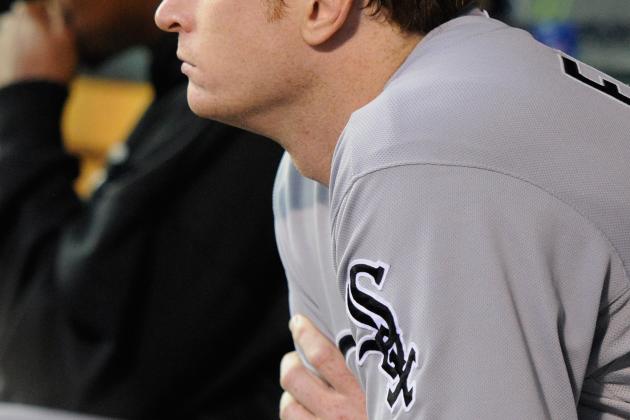 Hannah Foslien/Getty Images

Gavin Floyd was the fourth overall selection by the Philadelphia Phillies of the 2001 MLB draft. He came in as a thrower with a world of potential to become a bonafide top-of-the-line starter.
Throughout the duration of his eight-year career, Floyd hasn't necessarily ever reached his ceiling. Nonetheless, he's definitely still an above-average big league hurler.
He's learned how to scratch and claw his way through outings where he hasn't had his full arsenal. Earlier in his career, Floyd really struggled competing when he didn't have his Uncle Charlie or couldn't locate his fastball.
The combination of watching Mark Buehrle succeed with mediocre stuff and listening to the wise words of pitching coach Don Cooper has rubbed off on Floyd.
Now it's his turn to impart his wisdom to the youngsters. Lefty flamethrower Chris Sale might be a completely different animal, but Zach Stewart can definitely gain some much-needed pitching acumen from Gavin.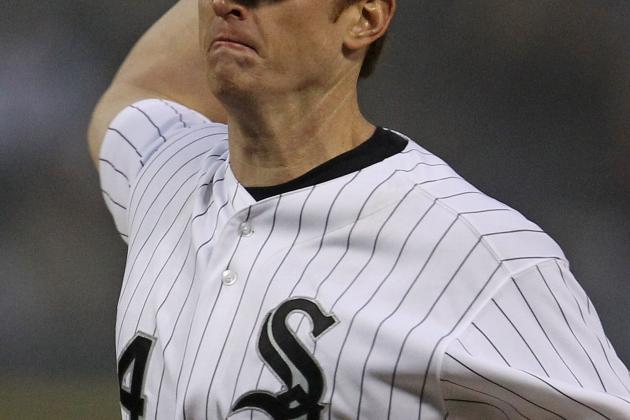 Jonathan Daniel/Getty Images

If you've had the pleasure of reading any of my other pieces, I'm sure you know that I'm not exactly an optimist when it comes to our beloved White Sox.
Like many Sox fans, I'm anticipating a tough season full of frustrating moments and few bright spots. Having said this, I expect the team to be in a position to deal with contenders come July. Remember injuries happen and oftentimes make teams desperate.
If a contender loses one of its arm to injury, you can expect that Floyd's name will come up in countless trade rumors. He's the perfect rent-a-pitcher: affordable and reliable. He has a $9.5 million team option for 2013 that may or may not be picked up.
If a team like the Red Sox recognizes Floyd as their missing piece to a potential championship run, they will probably overpay in trade negotiations. For once, Kenny will have the leverage.
When the opportunity arises, let's just hope Kenny Williams can play cool and pull the trigger at the appropriate time.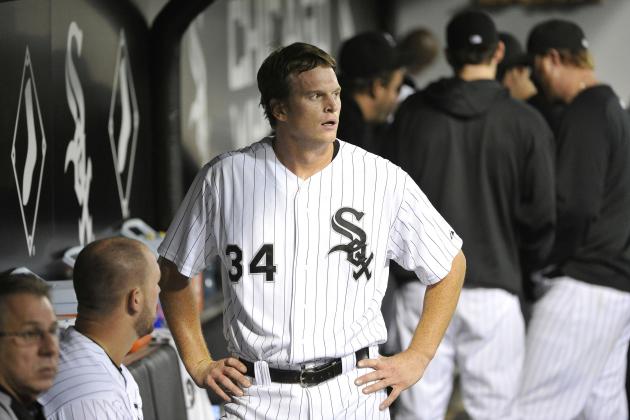 Brian Kersey/Getty Images

This is the part of the story where I get to tell you what will inevitably happen—naturally my favorite part.
As we speak, I'm sure that somebody is trying to pry Floyd away from the Sox. Williams has probably already received five or six low-ball offers from opposing GMs who think that it's like taking candy from a baby.
Kenny has to hold strong and go into spring training with Floyd entrenched in the starting rotation. Hopefully, somebody will go down during March and trade for Floyd in desperation.
If not, let the guy open the year with the club. You know what Floyd will deliver, so there isn't really that much risk letting the guy compete. Except for injury, of course.
Hopefully come July 31, Floyd will be a hot commodity and the Sox should deal him then.
Knowing Kenny Williams and my ability to predict the future, nothing of the sort will actually happen.