Warm Up Winter with 25 Summer Sports Hotties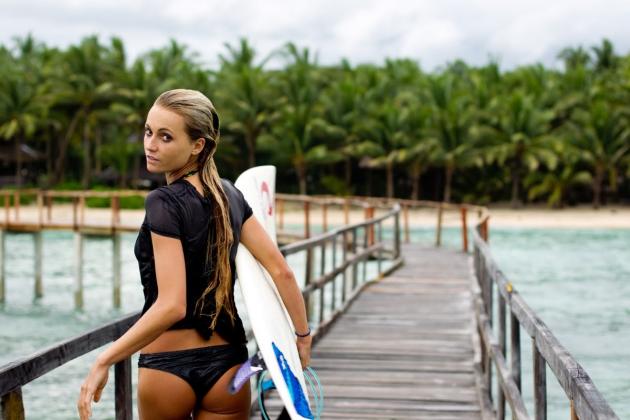 Winter is a happy time. The best holidays of the year happen during Winter. Christmas and Thanksgiving occur within a month of each other and to top off the year, we get to celebrate New Year's Eve with huge blowout parties. Technically Thanksgiving is a few weeks prior to the official start of Winter but we will just go ahead and include the turkey this time.
But what happens in January, February, and March when Winter continues and you are just plain ready for something else? What do you do?
How about curling up next to the fireplace with a cup of cocoa and a few Meg Ryan movies? Whoops, I mean, building a tobacco plant out of steel using only my bare hands.
Or you can ignore me and just enjoy these 25 Summer sports hotties and let them make you feel all warm inside.
Begin Slideshow

»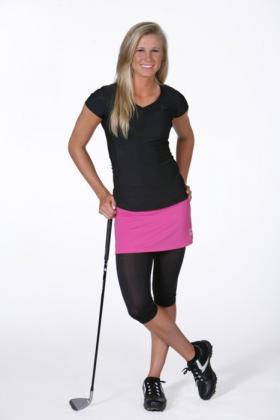 From California to Mexico, Ryann O'Toole has become one of the hottest and freshest faces in golf today. She became a pro back in 2009 and has won a few tournaments in between. Last year alone she made the cut in 11 of the 15 tournaments she entered and even had two top ten finishes.
What's next for the sexy golf pro? Why not a LPGA championship? She might as well aim for the moon.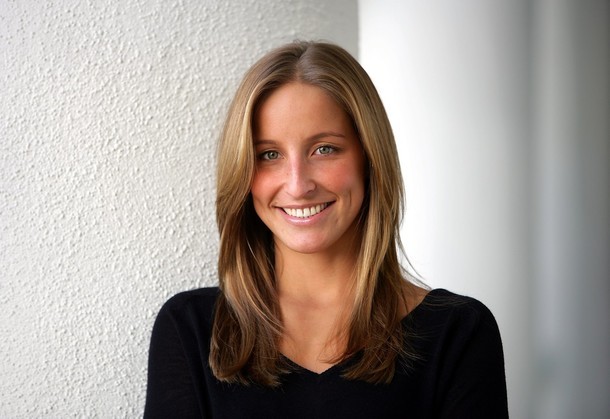 You might not recognize her but Kim Vandenberg was in Beijing, China for the 2008 Summer Olympics and she even took home a bronze medal in the 4x200m freestyle.
Now that you are back from Google image search, we can talk about how hot this Cali-girl is when she is out of the water. Keep those eyes peeled for her in London later this year. She will be the one in the USA swimsuit.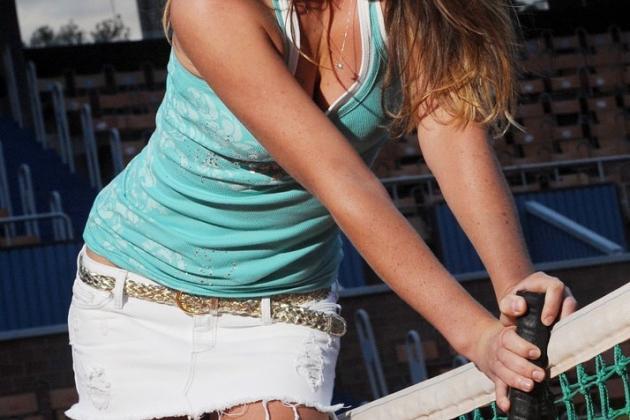 Anybody that started playing tennis before they turned eight years old might have the drive to become the best. Iveta Benesova does not have the greatest tennis resume but she is a dynamite doubles player. She and her teammate, Jurgen Melzer, won the doubles championship at Wimbledon in 2011.
If she decides to give up the sport, she will always have a career in modeling. That is an undisputed fact.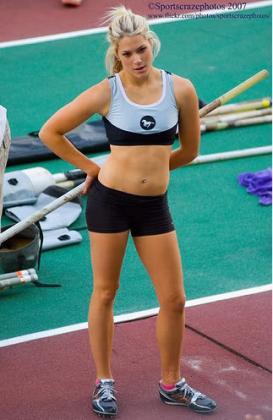 Am I the only one that thinks pole vaulting is a sexy sport? And not just because they have beautiful women in tight shorts running around holding a pole. It has something to do with the gracefulness they show when they land after a jump.
OK, maybe it has everything to do with beautiful women running around using a giant pole to jump over another pole.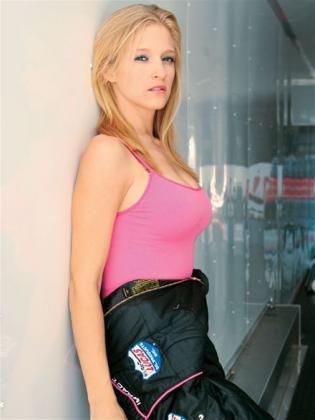 I am a big fan of tripping and falling onto a hidden gem. Julie Stepan was an accident and I am glad I ran into her. Sure, I was scouring the web looking for sexy racing hotties but I had no idea who this was until now.
She has been around since she turned 18 years old back in 2004 and I have no idea why she has been such a secret. I hope this is her big turn to the big time because we will love to see more of her.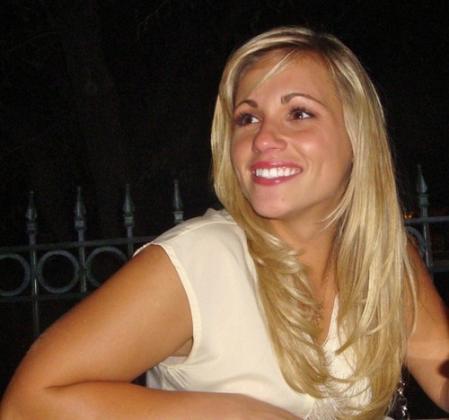 I am a huge closet softball fan. I might not come across as the typical softball guru but I love the sport. Where else can you watch a woman go 32-0 with an ERA of 0.54? Or watch a powerful woman hit home runs like she was swatting flies?
And where else can you run into women like Amber Tramp? She is more than a beautiful face. She was a great catcher at the University of Ole Miss. She has made catching sexy again.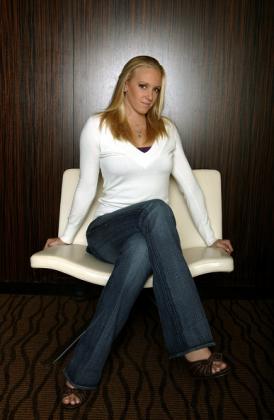 How many Olympic swimmers carry around a defibrillator to keep poolside during their meets?
Dana Vollmer has had a heart problem since she had heart surgery in 2003. She does not have to have it by the pool but doctors recommend she keep it close.
After looking at her photos I might have a heart condition. No wait, that isn't my heart.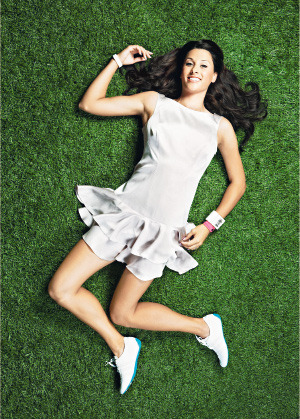 "I always like to bring something extra special to the golf course, so if I'm wearing sexier, more stylish stuff like a shorter skirt or a nice tennis-style dress and people notice then great." - Maria Verchenova
This is quite possibly my favorite thing any female athletes has said. Ever.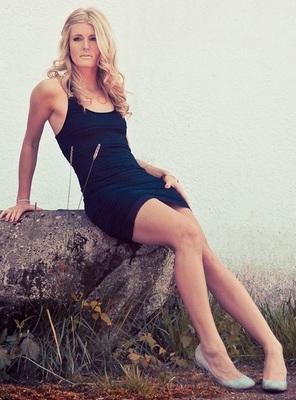 Canada does not have that many beautiful athletes so when we come across a blonde bombshell like Kaylyn Kyle we have to take advantage of it.
The soccer star from way up North should be heading to London later on this year and if she isn't famous yet, once the camera catches her mug running across the field, she will be then. Just you wait.
In September, I will be the guy sitting over her saying I told you so.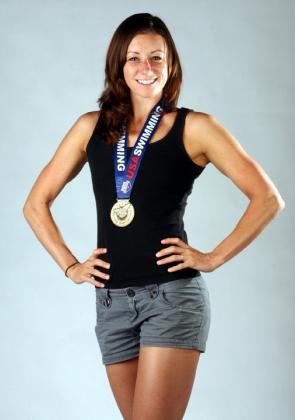 Lara Jackson is a former University of Arizona swimmer and current member of the USA National team. If she makes it to London, and I think she will, that gives us more time to admire the beauty from the desert.
Bonus: Her two favorite movies are Office Space and The Departed and she loves Incubus. This chick from Texas has some flavor.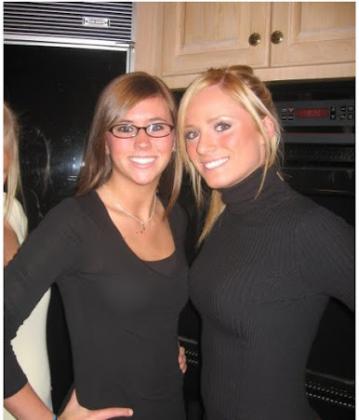 On the left hand side of this photo we have a beautiful brunette that is rocking the sexy librarian look. To her left, and on the right side of the photo, we have her friend, Macie Morrow.
The former Texas A&M softball player is best known for taking a foul ball to the face which required facial reconstructive surgery. But you would not have noticed any kind of facial surgery from the looks of these pictures.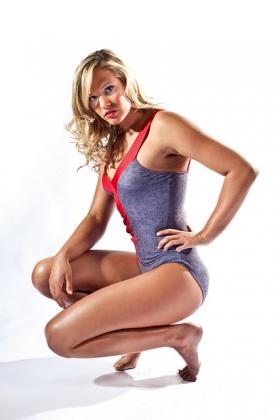 At 20 years of age, Chloe Sutton is a hidden gem in the swimming world. She has been winning medals since 2006 and even attended the 2008 Summer Olympics at 16 years old.
Hopefully this is your first time meeting the smoking hottie from California. If it is, keep your eyes peeled for her next big appearance in London. That will be the first time the world really gets to meet her too.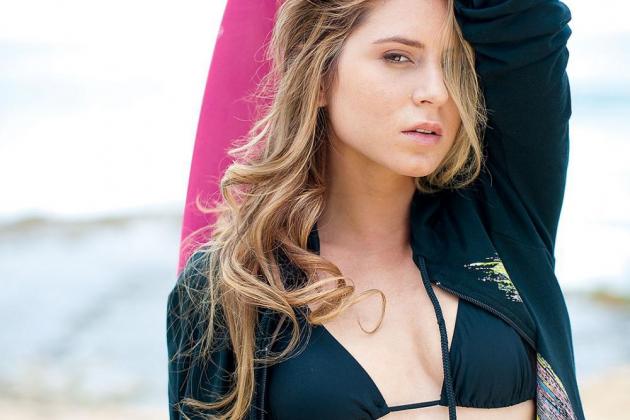 If Twitter was never invented, how would we talk to our favorite athletes? We would still have to send them fan letters. Like that will really happen.
"WOW Thank you to all my new followers!!! u guys are better than my real life friends!" - Anastasia Ashley
That is something we, and by we I am referring to myself, love to hear.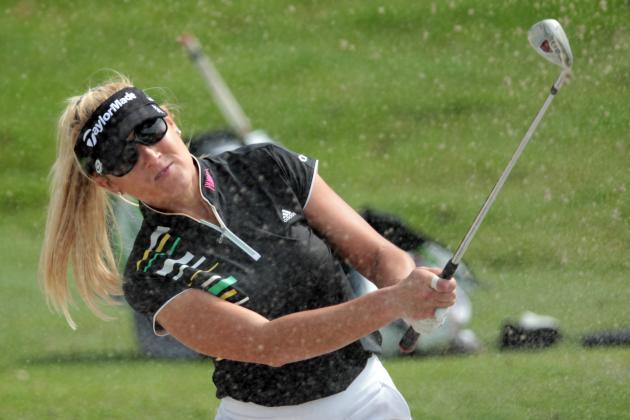 Ross Kinnaird/Getty Images

Just when you think Natalie Gulbis is done, Sports Illustrated puts her back on the map in 2012 by featuring her in the swimsuit issue.
It's not like she left us but she has been a ghost in the golf world over the past two years so this incredibly sexy feature is just what we needed.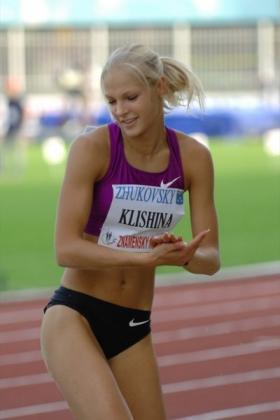 I once ran down the street and jumped forward. I landed about seven feet away from my initial take off and I thought that was a world record of some kind until I opened a book and found out that I was not even close to the record.
What was the record for farthest long jump? Try 30 feet. Wow, I guess I will cancel the confetti and balloons.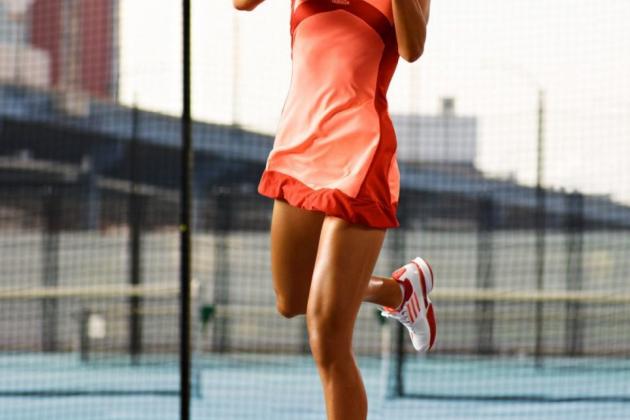 Ana Ivanovic has become a worldwide famous professional tennis star thanks to the internet and her beautiful smile.
Her tennis game has been good at times but she is not one of the best so why does she constantly make these lists? Because she is hot and hot female tennis players deserve every ounce of coverage we can give them.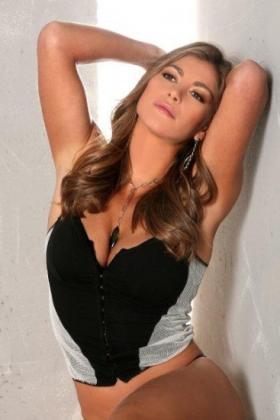 Stefania Chieppa is an Italian professional tennis player. She is anything but good. Her highest ranking was 359 and that was years ago.
But we love beautiful women and when you look like heaven, you get whatever you want. I would donate my arm if she needed it. She is that hot.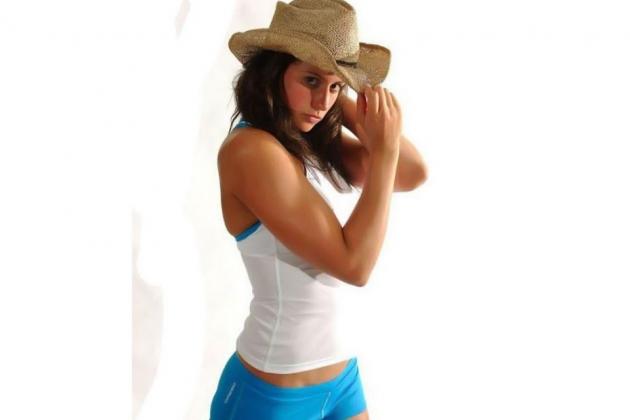 Whether you like her or not, Stephanie Rice is still going to be featured in lists that involve sexy athletes because she is one. She is a beautiful Australian swimmer and, even after shoulder surgery a few months back, she is one of the best in the world.
Anyone a fan of the boy shorts look on women? (Raises hand and remembers that no one can see me)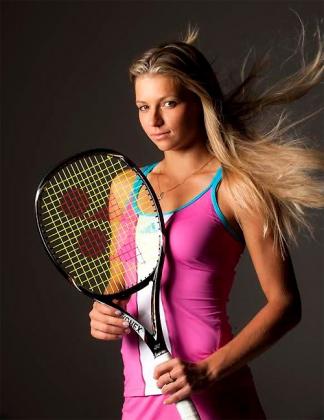 Maria Kirilenko. She is beautiful, young, and talented. She will be in tennis for the next couple of years and might even win a few tournaments in between so we need to give her a nickname before anyone else does.
What about the Russian Assassin? It needs a little work.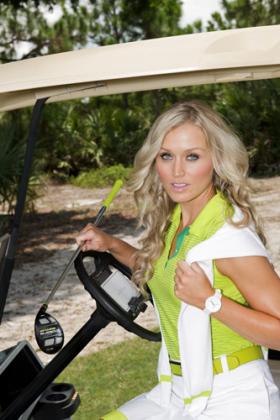 What makes a talented professional golfer? No really, what does it take to make it in the bigs?
If you watch golf on TV than you already know the answer. It is talent. Professional golfers like Blair O'Neal are more than just a pretty face. They can play.
If you don't believe me, hit the links and give it a try. No cheating or mulligans. Play every ball as it lies.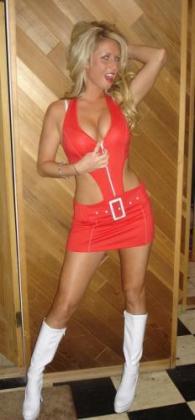 Can you guess where Ashley Constantini played collegiate softball?
I will give you one hint. It is a Roman Catholic University in New Jersey. Also, they are the Pirates. Any good guesses yet?
Seton Hall. Correct! But I would have guessed Penn State. That shows you how much I know about anything.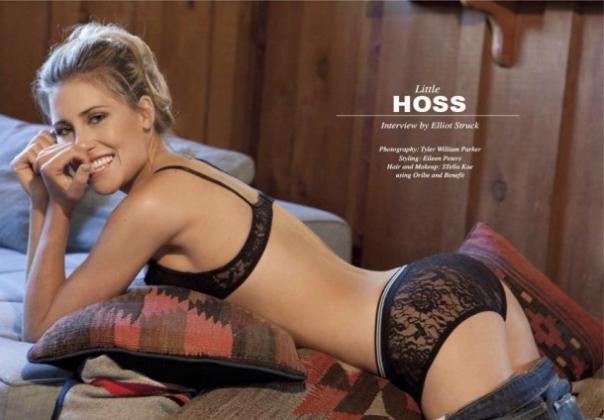 Erica Who? Try that one again. Erica Hosseini.
This six foot blonde from the 949 has been on the surf scene since she was 11 years of age.
She was surfing at 11? I can't even stand on a surfboard and I am 28.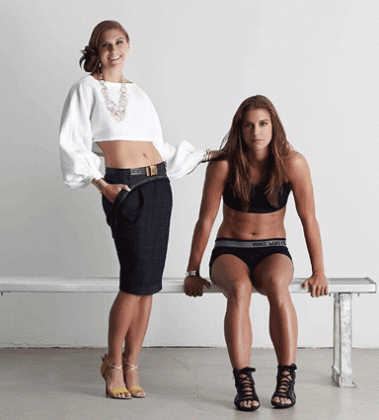 You can make a face, post a comment, or just tell your friends of how tired you are of seeing Alex Morgan. She is everywhere these days.
But when you are a gorgeous international soccer superstar, you have earned your spot. I will never get tired of looking at her. Even if she decides to paint a bathing suit on her body.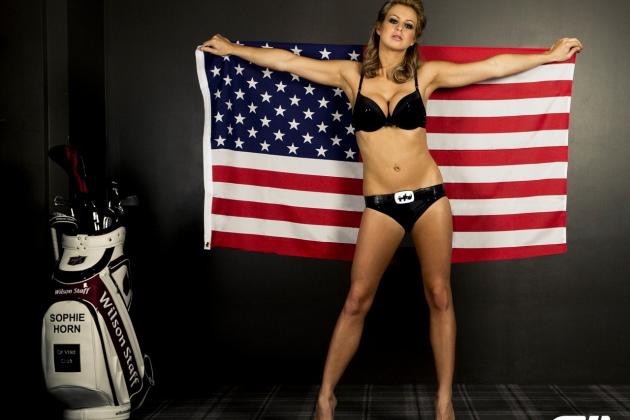 I keep trying to find ways to not love Sophie Horn but she constantly amazes me with her beauty.
Earlier this year she made an appearance in Orlando and took this photo. She might be English but after posing in front the American flag, I might have to ask if she wants to move to the States.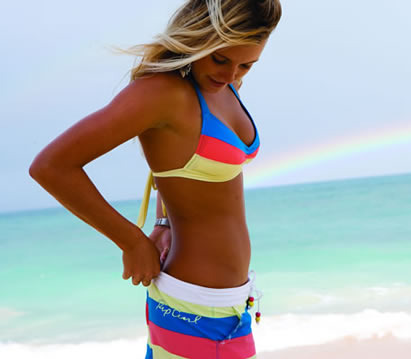 Every list has an ending. This is the end of the show.
Alana Blanchard is on top of her game in every way. She is beautiful, talented, and marketable. But why hasn't she posed nude yet? You can blame Lebron James for that.