Arsenal FC: 5 Managers Who Could Replace Arsene Wenger Part II
Laurence Griffiths/Getty Images

No Arsenal fan wants to see the back end of Arsene Wenger. He has done more than any other manager has done for the club.
However all good things must come to an end and Wenger has been given more chances and subsequent excuses than any other manager at a club of Arsenal's stature.
Judging by his latest post match interview Wenger may be looking to leave the job anyway so this article can not be more relevant than right now.
I have previously written a part one to this saga earlier in the season so have a look at those possible replacements here.
There will obviously be fans adverse to even a thought of change despite all the elephants in the room. These fans have become detrimental to the Arsenal. The club currently has a sickness in its mentality and it needs a breath of fresh air.
Blaming the board completely only hides the deficiencies that are in the squad and on the pitch. Things the manager controls. Remember that is his job. Not economics.
I've rated the chances of these candidates actually ever coming to the Gunners. Bare in mind I think all are viable candidates however I am a realistic football fan.
Let's begin.
Begin Slideshow

»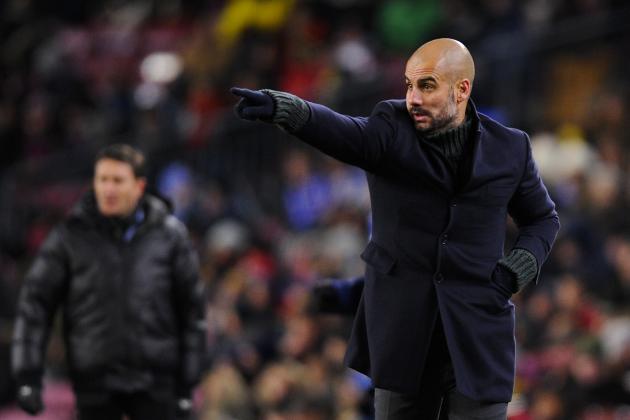 David Ramos/Getty Images

Pep Guardiola only signs one-year extensions to his contract at Barcelona and has yet to renew for next season. This has started the rumour mill of Pep looking for a new challenge.
He has won 13 out of 16 competitions since becoming Barca manager in 2008. This includes winning the Champions League twice in four years as manager. This is an unbelievable record.
His football philosophy would be suited to the Arsenal fans, but his winning mentality as a manager and player is what Arsenal football club need more now than anything. He is tactically brilliant and gets the most out of his players.
Everyone plays for him. It's as if no player has a position sometimes. He has forwards chasing the ball and tackling like midfielders.
Everyone works hard for the greater good. There's a few in the current Arsenal team that could do with such determination.
Chances: 4/10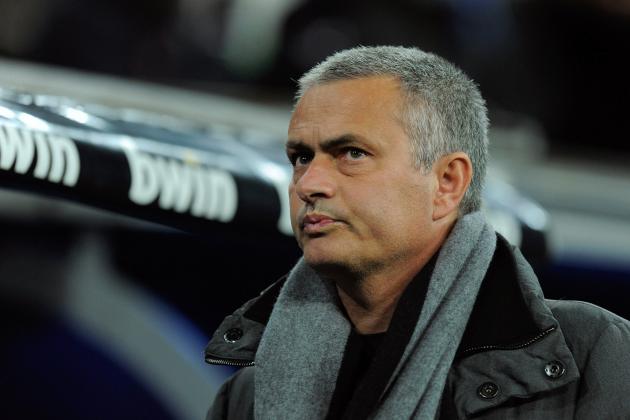 Denis Doyle/Getty Images

Not everything is hunky dory in Real Madrid despite Jose possibly on the verge of ending their league drought.
Not an Arsenal fan favourite, he isn't cheap and normally requires a hefty transfer budget. However, Arsenal have the money if they can get their house into order by getting rid of players and actually using the money that is available.
This guy has won it all and has been successful at every team he has managed. His Real Madrid team currently sit 10 points at the top of La Liga and could finally release Barcelona's strangle hold in Spain.
He has won the Champions League twice with different clubs. He wins at all costs and his man management ability cannot be overlooked.
Arsenal fans will dislike his football style but he will always find results. He doesn't suffer fools and will get rid of anybody he feels cannot help his cause.
Tactically astute. A great adversary.
Chances: 4/10

Laurence Griffiths/Getty Images

Van Basten was a great player...perhaps one of the greatest; paving a way for the likes of Dennis Bergkamp and Robin Van Persie.
A winner and a man who is not afraid to make severe changes to a squad as a manager.
Despite winning most things as a player, he has not been as experienced or successful as a manager. His spell as Holland manager blew hot and cold.
However, he is from the school of 'total football' and Arsenal fans would love to see a union with Dennis Bergkamp (who features in part 1 of this article) at the Emirates, which could bring a classy look to proceedings.
He can attract players, but does he have the managerial ability? I would question that. His club success had been as mediocre as have his national forays. He is currently not in a job, and so that heightens his chances.
Chances: 7/10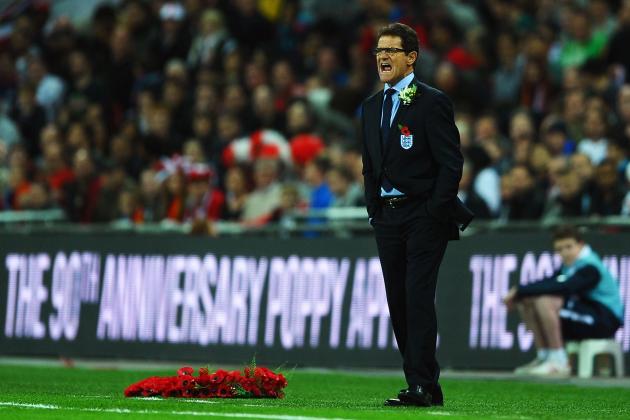 Laurence Griffiths/Getty Images

Another name that may not be popular in North London, let alone England. Capello has just resigned as manager of England, but by all accounts, the job was never for him.
He had to manage an overrated England team and all the pressures that come with it. No one has been overly successful in this role since Sir Alf Ramsey 46 years ago in 1966. Give the dude a break. You don't become poor at your job overnight. I mean, it's taken Wenger seven years.
As well as winning a host of medals as a player Capello has won multiple league titles in both Spain and Italy as manager as well as the Champions League.
He is undoubtedly a strong manager and is not afraid to make tough decisions. Perhaps tactically his style would not suit Arsenal, but he would force a winning mentality into his players.
He still doesn't speak great English, though some may wonder if English is the first-choice language at the Emirates anyway.
Chances: 6/10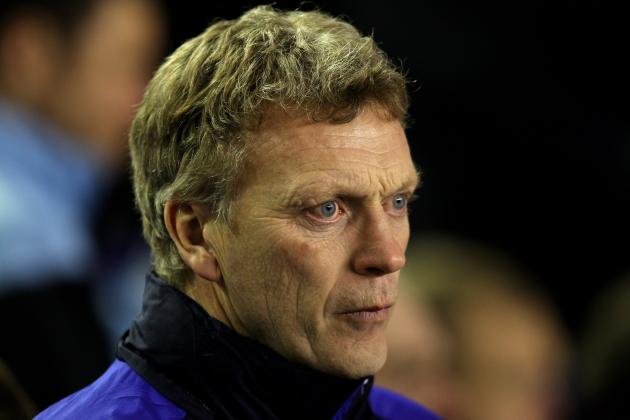 Alex Livesey/Getty Images

Moyes may not have won much as a manager, but he has done so much with so little at Everton.
Everton are a team that have to work under smaller constraints than Arsenal. Give the man a season at a top club, and it would be great to see what he could muster.
I understand he isn't a Hollywood acquisition, but neither was Wenger when he first came to the club.
Not only did he manage Arteta, but he could also sway the likes of Phil Jagielka, Tim Cahill, Marouane Fellaini and Leighton Baines to the Emirates stadium. Baines is a player I deeply admire.
Moyes has a mixture of tough defence added to a slick and aggressive attacking style. His no-nonsense management is exactly what Arsenal have been lacking.
He would definitely leave Everton if given a chance but would our fans with a false sense of worth appreciate him? I think not. These same fans believed Scott Parker was not good enough for Arsenal. Seems silly now.
Moyes is my favourite and most realistic candidate in this article. Why? British manager. Premiership experience. Over performed consistently on a small budget. Hunger. Fight. Cheap. Underrated.
Chances: 7/10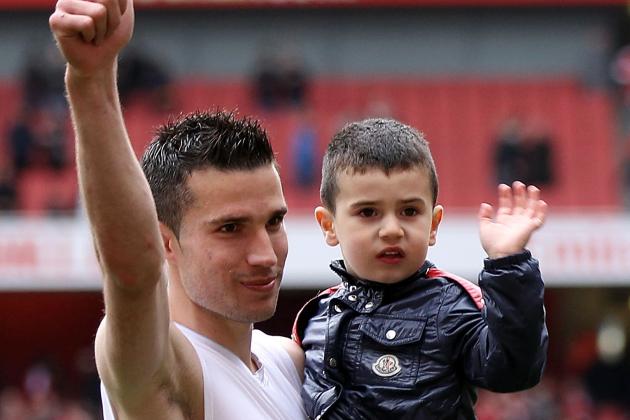 David Cannon/Getty Images

It's hard to give any manager a 10/10, 9 or even an 8 in this article in terms of chance because so many Arsenal fans would be adverse to any change and the board would have no clue of whom to appoint anyway.
The only person who could lose Wenger his job is Wenger himself. It appears he has tried his best to do so but it would take him to resign, which strangely, he alluded to a few months ago to the French press.
Nobody wants Wenger to fail. However, it has gone too far. Too many players lost. Too many average players purchased. Too many transfer windows wasted. There is money to be spent; because he has done so and very poorly.
It took Arsene to lose 8-2 to Manchester United before he decided to panic buy.
Things have become embarrassing. Arsenal are now a team riddled with excuses.
Wenger is not done as a manager; he is just devoid of vision at Arsenal. Both may need a fresh start.
Wenger's most ardent followers continue to fear monger about the club's debt and finances (laughable when the team has the highest profit margins and are the third richest in the world) and state that there are no managers that could take the job.
I have listed 10 so far. Until next time.
See part one here.
Follow me: @SamuelMensahLDN