Liverpool vs. Brighton: 5 Keys for Reds to Avoid Upset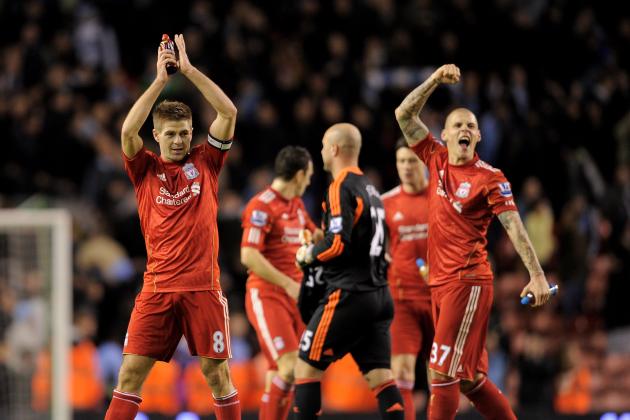 Michael Regan/Getty Images

Liverpool, coming off their disappointing loss at Old Trafford last weekend, will try to erase those memories as they are up against Brighton. The Reds will be back on home turf and looking to secure victory in the fifth round of the FA Cup.
For Liverpool and their fans, this is a match they expect to win handily. While the loss to Manchester United was disheartening, the Reds have been playing better football as of late.
Perhaps the most pressure is resting on both their manager, Kenny Dalglish, and under-fire striker, Luis Suarez. They will need to win the hearts back of the Liverpool faithful with strong performances this Sunday at Anfield.
With a ticket to the FA Cup quarterfinals at stake, the Reds must perform up to their potential to establish themselves as the favourite to capture the coveted domestic silverware. With the top two teams in England eliminated from the competition, it is certainly Liverpool's for the taking.
Liverpool has a successful history in the FA Cup, and they should move on if they play their game. Here are five keys for Liverpool to avoid a devastating upset to Brighton on Sunday:
Begin Slideshow

»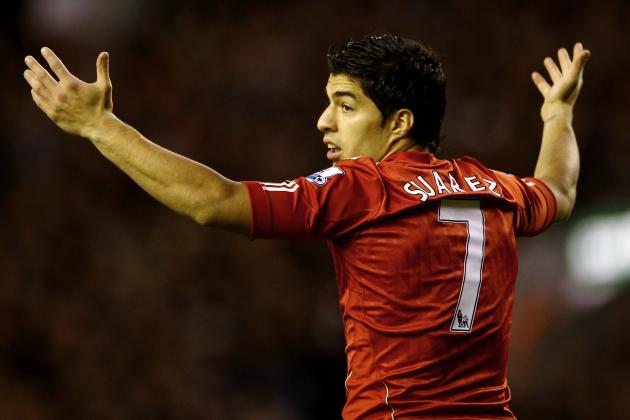 Scott Heavey/Getty Images

The recent episode of Luis Suarez and Patrice Evra is still fresh in the minds of Liverpool fans. Unfortunately, it has even led some to question Suarez' place in the team. He has been a great player so far at Anfield, but we have witnessed how quality talent with attitude has been a slippery slope on different teams around the EPL.
Suarez has released a few heartfelt apologies over the past months, but the best thing for him to do now is stay out of controversy altogether and start putting balls in the back of the net. The team must not dwell on the baffling occurrence, and performance, from last weekend; they need to focus on the task at hand.
Kenny Dalglish is also on the hot seat and must put the recent incidents behind him in order to get his squad focused on an important game against a lesser opponent.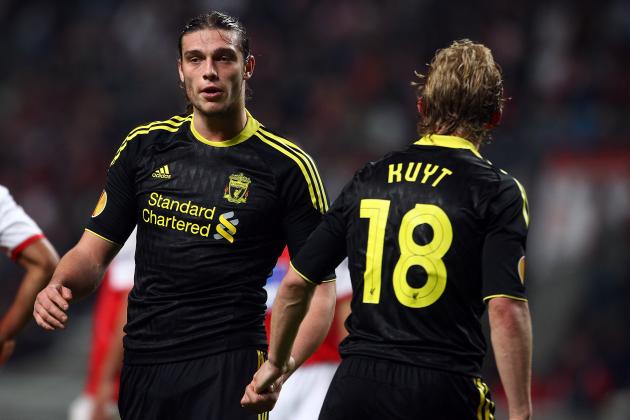 Julian Finney/Getty Images

Since Suarez continues to grab headlines in the press for his negative actions, it is up to the other strikers and attackers to take the pressure of the Uruguayan.
Andy Carroll has been searching for his goal-scoring touch all season, and Sunday would be a great time to start producing. Kuyt always puts in an impressive effort, but he sometimes has trouble finding the back of the net.
If these two can hook up for a goal or even set up Suarez for a strike, the Reds will cruise on Sunday. Goals have been tough to come by this year for Liverpool, and with Suarez' recent drama, his teammates need to step in and contribute.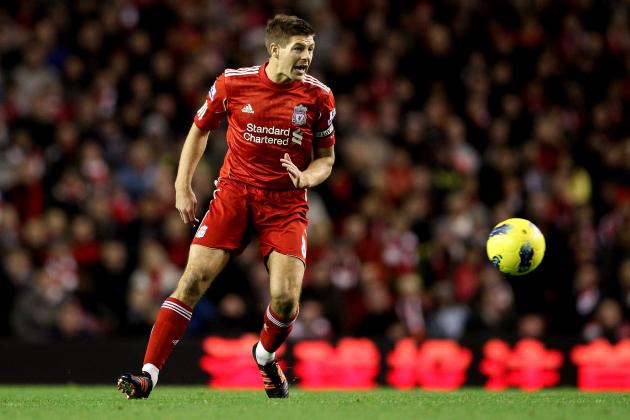 Scott Heavey/Getty Images

Liverpool has the quality in both midfield and defense to control this game from the opening whistle.
Keeping possession and tiring out the Brighton midfield is another key for the Reds this Sunday. They should not be playing a desperate style of football, even though they may feel desperate to get a convincing result.
Playing keep away will prove to be a positive factor for Liverpool, resulting in scoring chances if they are patient against a Brighton team that will display a defensive brand of football. It is important for Steven Gerrard and Jay Spearing not to get frustrated. They'll have to keep looking for options on the flank and crisp through balls in to the striker's paths.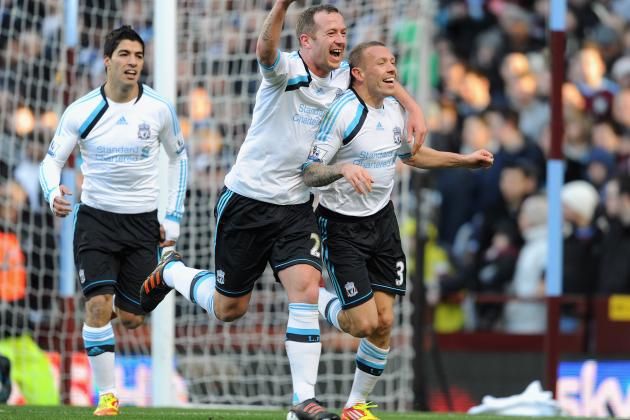 Michael Regan/Getty Images

Although keeping possession and wearing Brighton down is critical, Liverpool must not settle for only domination in the midfield. If the Reds are to go in to the tunnel at halftime still deadlocked at zeroes, it will only give Brighton more confidence coming out in the second half.
We have seen on many occasions the heavy underdog grab a result because of their stellar defending and ability to frustrate the opponent and prevent any quality chances.
Liverpool must score a goal in the first 45 minutes of play to force Brighton to change their game plan. If Brighton is required to push forward in the final half, it will only expose them more for a Liverpool insurance goal. For the Reds to win this game as convincingly as many are expecting them to, they must go into the locker room at halftime with a lead.
If they can nab a goal in the first half, they will be on cruise control once Brighton diverts away from their predetermined defensive game plan.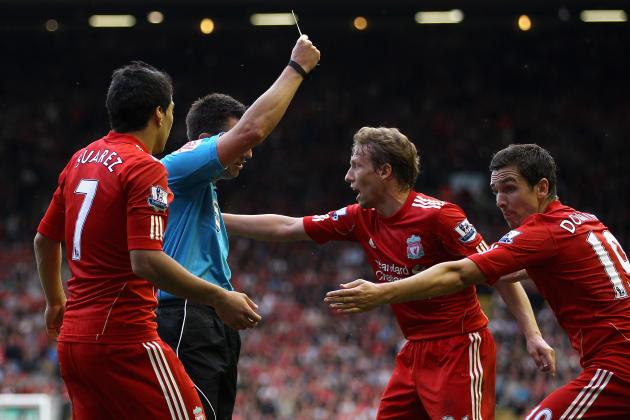 Clive Brunskill/Getty Images

If this match becomes one of mental discipline, rather than skill, Liverpool is in trouble.
They cannot let a Brighton team get in their heads and cause frustration and desperation. Allowing tempers to boil over will play in to Brighton's strategy perfectly. The Reds must keep their composure throughout the match and stick to their game for 90 minutes.
If Dalglish sees that his men are getting frustrated and committing unnecessary fouls, he must go to his bench early and not let the tension build. Liverpool has the most to lose from this game, while Brighton will be playing with a "nothing to lose" demeanour.
Liverpool must overrun Brighton with skill, speed and execution, and not fall into the frustrating trap of a slow-pace defensive stand.