Chelsea FC: 5 Things We Learned from the 1-1 Draw with Birmingham City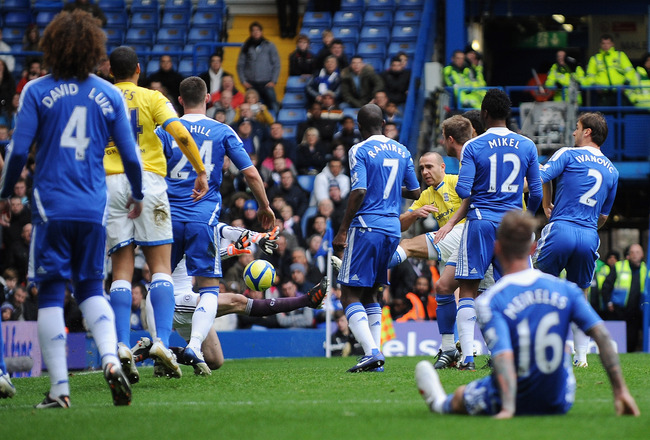 Christopher Lee/Getty Images
The final whistle has gone at Stamford Bridge, and Chelsea have drawn 1-1 with Birmingham City.
The FA Cup fifth-round tie was no splendid spectacle, but it was an important game for Andre Villas-Boas.
The positives for Chelsea? They didn't lose. But what exactly can they take from this game?
Here are five things we learned during the 1-1 draw. Enjoy the slideshow!
Not Even Mata Can Be Counted on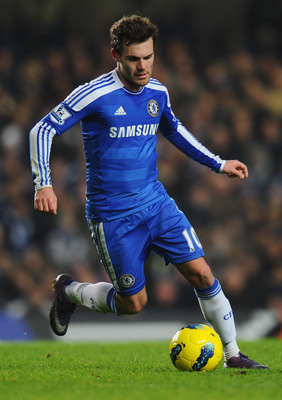 Mike Hewitt/Getty Images
With all the negativity surrounding Chelsea football club at this moment in time, you need one person to stand up when you need them the most.
I never saw Juan Manuel Mata missing that penalty, but then when you look back at it, he didn't look confident when stepping up, and his gaze was searching nervously all over the crowd.
The confidence levels at Chelsea must have hit rock bottom, and not even the Spanish midfield magician can overcome it.
Gary Cahill Is No Saviour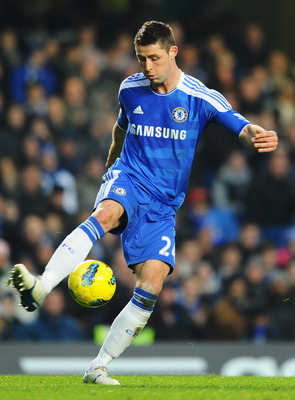 Mike Hewitt/Getty Images
Gary Cahill isn't a marquee signing. It's a solid one, but it's not a season-saving one.
Chelsea needed to make more of a splash in the January transfer market in terms of immediate impact anyway, to rejuvenate the enthusiasm at Stamford Bridge.
Chelsea's defence has been dodgy all season, and Birmingham's goal showed that the uncertainties still exist.
Not being able to clear your lines from a corner is a Championship-level issue for defences, and Chelsea need to rework that part of their game.
Fernando Torres Can't Come Up with the Goods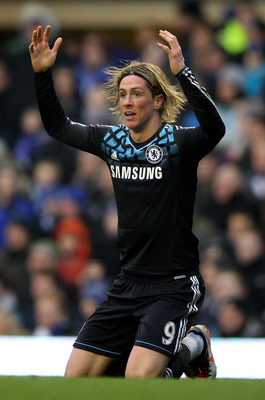 Alex Livesey/Getty Images
In a game that needed to be won emphatically in order to restore some levels of confidence in the team, Andre Villas-Boas fielded Fernando Torres as his central striker.
Admittedly, AVB is a bit limited in terms of what he's got to offer. Salomon Kalou and Didier Drogba have only just returned from the African Cup of Nations, and the rigours of traveling have already been revealed during a laboured Yaya Toure display against FC Porto.
It has left the manager short on options up front, but Daniel Sturridge should have been played in a central role from the start and then been moved wide for Drogba at halftime.
Width Is the Way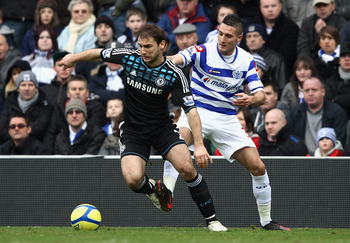 Ian Walton/Getty Images
Chelsea's equaliser came in a very simple manner.
Juan Manuel Mata played a good ball out to the wing for Branislav Ivanovic to collect and cross. The cross was pinpoint, and Daniel Sturridge's header was superbly placed into the net.
Throughout the entirety of the first half and most of the second, Chelsea omitted the wide areas of the pitch and found no joy through the middle.
Chelsea were simply camping outside Birmingham's box, and no matter how many times Raul Meireles tries to play the perfect, curling ball into the box, the Blues were unable to create any chances.
On the occasion they did use the width, they fashioned a chance or two. It's odd that it took Chelsea 60 minutes to realise this was their best chance at success.
Ramires Is at the Top of His Game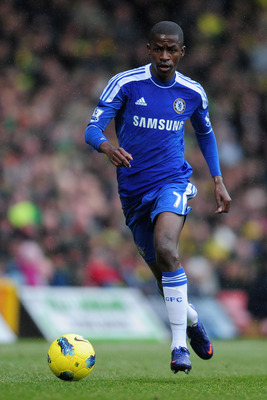 Jamie McDonald/Getty Images
Despite multiple shortcomings in Chelsea's football at the moment, you can also count on one thing—Ramires will run his socks off for his team.
The Brazilian is probably one of the best box-to-box central midfielders in the world at the moment, and no matter how many mistakes his teammates around him are making, he is cool, calm and full of running.
When Chelsea were flagging and looking like they might go two goals down rather than equalise themselves, it was Ramires that dragged his team back into the game, dug deep and performed his duties.
Chelsea need to keep hold of this guy and have him set out his career at Stamford Bridge.
Keep Reading

Chelsea: Like this team?