WWE: 15 Shake-Ups That Would Improve the Product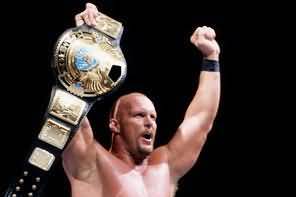 There have been certain booms in the business of WWE over the years, such as Hulkamania, and the "Attitude" era.
Various claims are thrown around by WWE brass in attempts to explain these peaks and valleys as something similar to natural disasters that can't be prevented.
Of course, if WWE was being unavoidably affected by outside forces, that would be unfortunate, but it would also be based on the entire product being similar throughout its existence. And it isn't.
There are things WWE could be doing to inject the product with the ingredients of another boom, or at least create conditions ripe for one.
We all have our ideas of what could improve the WWE product. Here are mine. I'd like to hear yours.
You can follow me on Twitter.
Begin Slideshow

»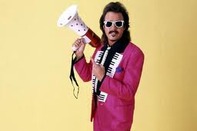 Remember the "bidding war" over Bam Bam Bigelow in 1987? The managers of the then-WWF were clamoring to have control of the contract of the "Beast from the East" on the premise that for guiding his career, they'd get a cut of his fees. It was simple, but effective.
"Mouth of the South" Jimmy Hart, Bobby "The Brain" Heenan, Slick...these managers added verbiage to interview segments, caused distractions in matches, and explained heel and face turns on a frequent basis. They were plot devices, sure. But it was more than that.
Managers today are an endangered species in the pro wrestling landscape. At the same time, we see talents such as Seth Rollins floundering at the FCW developmental level partially due to a lack of microphone skills.
Meanwhile, there are "Divas," such as the Bella Twins, who aren't necessarily the most adept in-ring performers, but who can talk quite well.
There's an obvious solution to both of these problems.
Sensational Sherri was incredibly effective in the late 80's and early 90's WWF, even when her charges such as Randy Savage or the Million Dollar Man could cut a great promo. She was there to fill out the persona; add to the dynamic of the feuds.
Utilising today's women who, perhaps, cannot wrestle exceptionally well but who can deliver mic work, would eliminate two weaknesses while adding a strength to the product.
But it's not just the women. Armando Alejandro Estrada was incredible at talking, and WWE could have made great use of those skills.
There are even existing talents already in-house: imagine, say, Arn Anderson as Jack Swagger's manager, or Roddy Piper coming in, not for a Piper's Pit segment but to speak on behalf of Drew McIntyre.
Readers may have their own suggestions for those personalities who might make great managerial material.
WWE needs to bring back the managers. It would add a level of competition to the storylines through the credibility of a wrestler needing advice from a "second" headed into a big match.
The glamor and color of much of these additional characters could only add to the product, too, in addition to all the plot devices ready-made right there at ringside.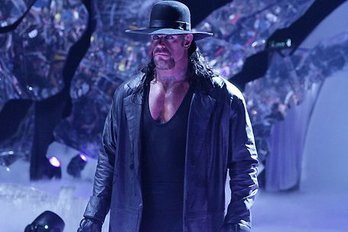 The success and longevity of Mark Calaway's portrayal of the Undertaker since his debut in 1990 can largely be attributed to the defined character, and its constant renewal through various tweaks since that time.
Of course, the Undertaker is an easy example: the gimmick is timeless, whether you associate it with a gravedigger from the Old West, a reanimated corpse from a 1950s horror movie, a modern goth, or even something from Hell's Angels: the character has remained relevant, and Calaway has played it with aplomb.
But beyond that, it's about depth.
We care about the Undertaker because we know his past. We saw his struggle with Triple H. We recall his feud with Yokozuna where he was entombed, then "reborn." We remember his decision to break away from the evil Jake "The Snake" Roberts.
And even before that: the funeral home he grew up in, the deaths of his parents, his association with Paul Bearer who would father his half-brother Kane; all of it is there, with depths WWE can plumb any time they need inspiration. It's self-sustainable.
So what about today's characters? Michael McGillicutty, Heath Slater, Justin Gabriel, even The Miz and Dolph Ziggler...what do we know about any of them?
The last decade's provision of stars such as Batista and Randy Orton is fine, but they both had muscles, short hair, tribal tattoos, and hung out with Ric Flair and Triple H...aside from that, they had vacuous nicknames like "Animal," or "Viper," or "Apex Predator." What does that even mean?
Let's be clear: Randy Orton is arguably one of the greatest wrestlers active today. But there is an air of frustration around his inability to ascend to the heights of Stone Cold Steve Austin. The reason may be the lack of distinction to his persona; the lack of depth.
We can criticize the WWF for their cartoonish characters such as Ravishing Rick Rude, Big Boss Man, Irwin R. Schyster, and Mr Perfect, to name a few.
But they got over with audiences, who knew what they stood for, what they were about, and thus were able to instantly make assumptions about their gimmicks, be they heel or babyface.
It's not clear what the background is to such wrestlers as Ziggler and Miz, for example.
Dolph is a "show off," okay, but what else is there? Where is he from and what does he want? What kind of personality does he really have? Even his YouTube show gives away absolutely nothing; he just looks like a poor man's game-show host.
And what of The Miz? We are occasionally reminded that he rose from reality television, and that he was on Tough Enough, though not often enough. He has a scary face sewn into his trunks that he now wears instead of tights. He says he's "awesome." This isn't exactly inspired stuff.
Characters need to be well-rounded, fleshed-out, and have depth for audiences to be able to invest in them. WWE has enough reach throughout their various media to do this. But, sadly, we remain none the wiser about many of their so-called "Superstars."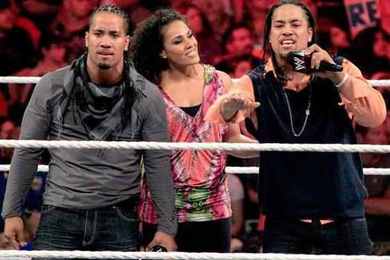 Long gone are the days of Demolition, the British Bulldogs, the Rockers, the Hart Foundation, and even the New Age Outlaws, the APA, the Dudleys and Hardys. Today, WWE don't really have much of a tag team division at all.
Again, though, here we have an idea that wouldn't just strengthen the product, but hide other weaknesses.
For times when Kofi Kingston and Justin Gabriel are singles division afterthoughts and stand-ins, they could have formed a tag team based on their African roots.
When Sheamus fell from favor a year ago, they could have demoted him while also still protecting him so that his character wasn't harmed...by, say, putting him in a Celtic unit with Drew McIntyre, who also desperately needed something to do.
There are other examples, and no doubt many readers will have their own ideas for tag teams.
The point is, when there are gifted wrestlers languishing in the mid-card area, or having to job to main eventers, nobody benefits because it just dilutes all that talent sloshing around at that level, and it becomes more difficult to rehabilitate them later on so that audiences see them as credible.
You only need look at reviews of the ladder match with the Hardys against Edge and Christian, or the Rockers' bouts with the Hart Foundation and Orient Express, to see how a strong tag scene doesn't even rely on the Tag Team Titles to make it compelling...it sets up stars for the future, as it did with Shawn Michaels, Bret Hart, Jeff Hardy and Edge, to name just a few.
A thriving tag team division, then, isn't just about the excitement that four-man matches offer; it's better for the overall product and heightens the relevance and prestige of wrestlers who otherwise find themselves being glorified jobbers to the next front office pet project like Brodus Clay...which serves no purpose when he's later dropped from TV, anyway.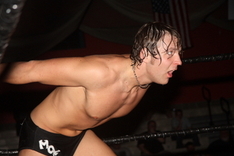 How many times have we heard that a wrestler needs to remain in WWE's developmental territory to "learn how to work"? How often do we hear an emphasis on wrestlers needing to learn the "WWE style"?
They said things like this about CM Punk and Daniel Bryan (yes, the two major champions at the time of writing). Their ex-Ring of Honor counterpart, Tyler Black, now known as Seth Rollins, remains in FCW today as a result of these kinds of claims. He's been there for over 18 months.
Kelly Kelly, on the other hand, worked her first match on WWE television just three months after being signed to any kind of contract. And, of course, Sin Cara (Triple H's pet project) completely bypassed developmental altogether.
The "WWE style" is a myth. It doesn't exist.
There are differences between puroresu and lucha libre, and to a lesser extent, WWE pro wrestling compared to the often blood-filled matches on the independent circuit. But in the United States, wrestling is wrestling.
In the 1980's and 1990's, the independent scene thrived compared to the landscape as it is today. However, wrestlers went back and forth between WCW and the WWF without the need for re-training at a developmental territory, or needing to go on an independent tour of duty for a while first.
No, Barry Windham would leave WCW one day and, weeks later, show up on WWF television as "The Widow Maker"...different name, same wrestler, same repertoire.
Similarly, Dusty Rhodes, Sid, Terry Taylor, Curt Hennig and more all hopped back and forth between the two companies without having to be told to "learn" a different style.
It can even be argued that in terms of in-ring product, Ring of Honor sometimes surpasses what we used to witness on WCW and WWF programming at the time.
So no, Daniel Bryan never needed to re-learn his craft. Punk didn't need to be told how to "work." Of course not.
The "WWE style" is an excuse for simply humbling independent talent, because Vince McMahon and those around him like his daughter Stephanie and producer Kevin Dunn, seem to suffer from some sort of inferiority complex.
It's the same motivation behind the absolutely disastrous missed opportunity that was the WCW purchase and subsequent "invasion."
This is detrimental to the product, and that's the point. Seth Rollins is ready now. So is Jon Moxley, one of the most incredible talents of his generation. Likely, there are many more good to go...FCW foot soldiers ready to exhibit their talents and contribute to compelling WWE programming.
Some say "there's no room on the WWE roster for everyone." They could replace Mason Ryan with Seth Rollins, though...who of these two would offer more to the WWE product?
Another excuse is that the roster needs different levels; it requires more mediocre wrestlers floating around to make up the numbers.
But in the "Attitude" era, from top to bottom of a WWF show, fans would be riveted to the set for the likes of openers from Al Snow to Crash Holly to Trish Stratus, and then further up there was Rocky Maivia and the Nation of Domination, and above that, Stone Cold Steve Austin and D-Generation X – all were relevant.
WWE needs to put pride aside and call up every available prodigy from FCW in stages over the course of the near future.
When ratings numbers remain questionable, they need all the greatest talent they have under contract, on-screen, and contributing to the show. Having them signed, WWE already has bragging rights over other companies without humbling their former stars.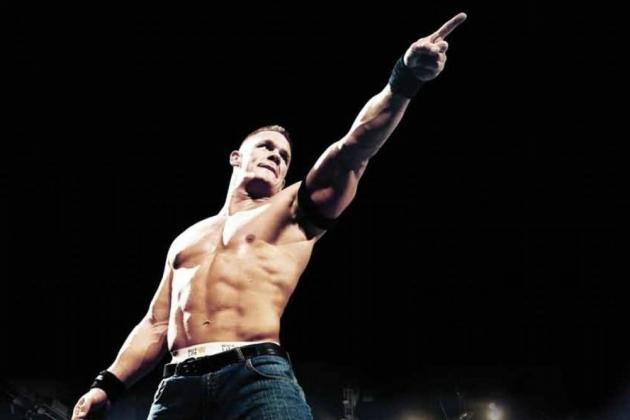 Every year now, it seems, SummerSlam emanates from Los Angeles.
The motivation behind this is, of course, the opportunities this opens to woo Hollywood names towards the WWE product.
Vince McMahon has always yearned to be accepted by the mainstream media and the entertainment world; he even attempted to phase-out the word "wrestling."
Maybe he associates it with "rasslin'," but what he fails to realize is that the more he behaves this way, the more "rasslin'" he himself seems to Hollywood.
It's difficult to measure how celebrity involvement has benefited the WWF and WWE over the years.
Done right, it can be engaging and enhance the product...as was the case when Mike Tyson didn't just appear on-screen but took part in a WrestleMania XIV storyline involving Stone Cold Steve Austin and D-Generation X, and seemed to be enjoying every minute of it.
What doesn't work, is hiring Pamela Anderson to appear looking beyond confused, into the realms of disinterest and even boredom, as she takes Diesel's corner in his match-up with Shawn Michaels at WrestleMania XI.
This kind of dis-engagement from the story and the product doesn't seem to generate much media attention, and even if it did, it didn't make wrestling (yes: wrestling) fans to want to buy the Pay-Per-View even more.
Then there was the schmoozing of Andy Warhol, who attended the WWF's War to Settle the Score in 1985 and only appeared on camera because he happened to walk into the room where Hulk Hogan, Lou Albano and others were cutting promos...Gene Okerlund grabbed a moment with him, and basically put words into Warhol's mouth, such was the WWF's desperation to appear fashionable.
This all misses the point.
The culture today is different. Sure, WWE are focused on Twitter and social media, but when viewers are already watching the program, surely it's best to keep them away from their phones and laptops? Ironically, once the man who asked the public to "get it," Vince always seems to be that little bit behind the times.
In FCW today is a character called Damien Sandow. He's a heel who talks about the failures of American society, and how the country needs a revolution.
This gimmick arguably borrows from the "Tea Party" or "Occupy" movements, and is at least contemporary...it's something people of all political persuasions can at least understand and engage with, and it's "of the moment."
Having characters, even storylines, based around social or cultural issues without political bias could be effective, but the only time McMahon ever seems to want to enter into these areas is by mocking Barack Obama, just as he did with Ted Turner, none of which helps the product at all, regardless of your viewpoint (again, his hatred for Turner led to his failed handling of the WCW angle).
The "Attitude" era boomed because it upset right-wingers like the Parents Television Council one moment and radical feminists who objected to women being smashed through tables the next; it wasn't partisan, but what it did do was tap into the culture of the time, when South Park and Jackass were hits.
Celebrities arrived in the WWF then because it seemed cool and hip. It doesn't now, and it didn't when Pam Anderson was brought in.
WWE need to reflect the lives, interests, and concerns of everyday citizens and consumers first as a priority; the celebrities come later.
Maybe readers have ideas of what they feel would put across their own perspectives.
Because WWE aren't doing that by having the 43-year-old Michael Cole talk about what's trending on Twitter.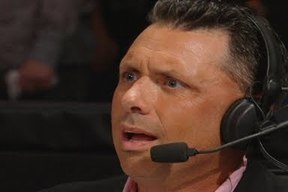 This one is self-explanatory, and a no-brainer...yet WWE aren't taking the most obvious decisions on this element of their television production.
Michael Cole, as we know and are reminded regularly, is a broadcast journalist, who reported on major events from presidential elections to wars. This means that we can assume he has the ability to report on incidents on the fly, as they unfold.
Still, aside from being presented one moment as a serious play-by-play commentator, then a comedy heel the next, Cole is being fed lines from the likes of Vince McMahon from the gorilla position and production truck.
Some of the commentary Cole offers is, as a result, far from organic. He's less of a broadcast journalist, and more of a mouthpiece, and this actually undermines him.
It undermines the product, too.
Just a couple of weeks ago, Beth Phoenix and Tamina exchanged glances after a six-woman tag team match in which both were on opposing sides. Cole was busy talking about something else entirely.
Then WWE wonder why, when they book a feud between two women, audiences don't react. If it isn't presented as important, it's not perceived as important.
Beyond that, Cole's failed to capture the emotion of matches in the manner of fan favorite Jim Ross, who had the ability to convey importance to an incident while evoking a sense of urgency as it happened...which, in turn, lent credibility to each event.
It didn't come across like a phony piece of low-brow entertainment; it seemed like sport. And, ultimately, it's about two competitors in a squared circle surrounded by ropes, battling to determine who is better. So it has to be presented that way.
JR wasn't the only one able to do this, though. Gordon Solie, Gorilla Monsoon and even Vince McMahon himself were all adept at commentating, at varying levels.
All were unleashed with carte blanche to call the action as it happened, and were trusted to use their instincts without someone screaming in their headset all the time trying to undermine them through dictation.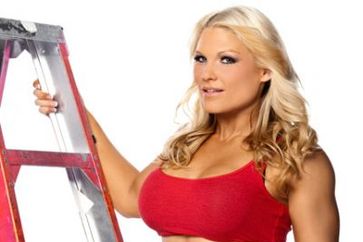 When Wendi Richter challenged the Fabulous Moolah for the WWF Women's Championship to headline The Brawl to End It All in 1984, it garnered a 9.0 rating – at the time, the highest in the history of MTV, who aired the show.
In recent years, the "Knockouts" of TNA, largely presented as individual characters with some depth of character, rather than cookie-cutter models, have scored the highest ratings on Impact.
Yet WWE treat their women as an afterthought to such an extent it makes you wonder why they even have a "Divas" division at all when they could instead be utilizing them all in the same way they do Rosa Mendes...in the corners of the men.
No, time has told and history tells us that when airtime and creative writing is devoted to female wrestlers to the point where they are presented as credibly as their male counterparts, fans emotionally invest in them.
Crowds frequently popped like crazy for Trish Stratus in her feud with the SWF-type obsessive Mickie James, just as they did when Lita returned from injury to split with her boyfriend Matt Hardy, and then participated in a cage match with the deranged Victoria.
Both Beth Phoenix and Natalya Neidhart have campaigned to participate in ladder matches. Such an exhibition would showcase the full range of in-ring skills several of these women have, while adding more credibility to their division.
Beth even took part in a positively scorching ladder match with Katie Lea in Ohio Valley Wrestling before making it big in WWE.
But even great matches don't promote themselves. It takes time and effort for them to be compelling.
When WWE starts to devote that to their female characters, they'll notice what they'd spot from historical statistics, had they bothered to look: fans will tune in to women's matches with excitement and anticipation. And that means ratings and revenue.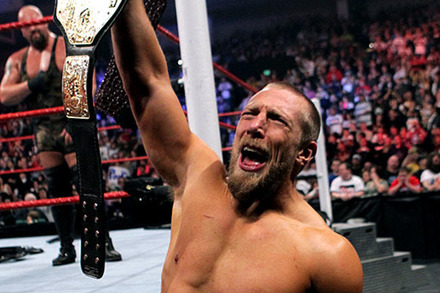 How many titles (and championship changes) have there been over the last 10 years? You'd be forgiven for losing count.
We've had the Intercontinental title, Divas championship, ECW title, European title, United States strap, Hardcore belt, two different sets of Tag Team titles, Women's championship, the World title, and the ridiculously-titled WWE Championship itself (as though the others somehow don't fall under the umbrella of WWE).
There are now six titles left available in WWE...at least two more than there needs to be.
To capture one of the many belts up for grabs these days means so much less than it did when there were fewer titles to go around. Imagine the lack of prestige if WWE had ten, fifteen, or even twenty titles at stake?
Much of the roster would have a belt around their waist, defending them on Raw or SmackDown (or both) and a title-change would be entered into the history books almost every week. It wouldn't mean much, would it?
You may recall the glory days of the WWF Intercontinental Championship, introduced by Pat Patterson, having "won" a fictional tournament in Rio de Janeiro, Brazil, in 1979.
After that, of course, there were classic matches between Randy Savage and Ricky Steamboat, Bret Hart and Mr Perfect, and, later, Chris Jericho and Chris Benoit, before it eventually got lost in the shuffle.
The usefulness of a secondary title such as the Intercontinental Championship was in serving to exhibit and elevate mid-card talent who hadn't reached the main event level at the time. Matches were often more focused on technical wrestling than gimmicks, and the belt held much prestige.
The belt exists today, but is less important because it no longer takes on that important role. With that said, it would be worth consolidating it with the United States title.
At the time it was eliminated in 2010, the Women's Championship was the oldest unchanged title in WWE. However, company chiefs decided it was more important to emphasize their women as "Divas," create a belt with a pretty butterfly on it, and scrap that one. This was a mistake.
As for the World Championship, it was introduced 10 years ago, custom-created for Triple H to wear around his waist, and has no historical significance (which differentiates it from Patterson's Intercontinental title) and it serves no purpose other than to detract from the premier WWE belt.
A single company having two major champions is farcical, especially when this belt was concocted at a time when there was already a legitimate world title in existence.
This is yet another reason to end the phony "brand split." They botched their chance to run WCW as a separate entity, and people have long since stopped seeing any legitimacy in the claim that television shows Raw and SmackDown represent different interests.
They're both WWE, both emanating from Titan Towers. The chase for these titles transcending the two programs would also enjoy more airtime in the run-up to Pay-Per-View shows.
WWE needs one single major world title, same as any other prominent global wrestling company, in addition to a secondary strap and championships for its women and tag teams. That's it. That's all.
They also need to place more importance on each title at all times, so that it's seen as a great prize being fought over, rather than, say, an afterthought, prop, or backdrop in the story of John Cena and Nexus.
Titles are crucial. The fewer of them there are, and the less they change hands, the greater draw they will be for audiences recognizing the credibility and importance of them.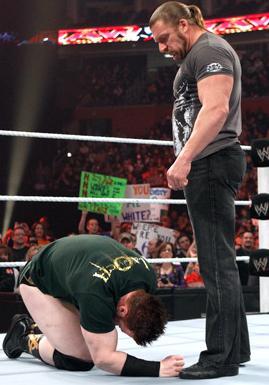 When Sheamus was victorious at the Royal Rumble last month, many fans were disgruntled for two reasons.
First, they expected Chris Jericho to deliver on his promise of a major occurrence taking place because of him. Second, they failed to buy into Sheamus as a credible main eventer again.
The idea of Sheamus challenging Daniel Bryan, particularly at WrestleMania, is laughable, not least because last year they fought each other at WrestleMania...in the dark match, before the show went on air.
Daniel Bryan had also been portrayed to viewers (via Vince McMahon's mouthpiece Michael Cole) as a dorky do-gooder who was an overrated Internet darling and independent scene sensation, month after month.
How do WWE expect fans to take any interest in anything involving Daniel Bryan besides his in-ring wrestling ability, when he's been ridiculed for two years? Even when he's a heel, heel commentator Cole has been burying him on the microphone, confusing viewers even more.
How do WWE expect fans to buy into Sheamus when he was getting beaten up in an entirely one-sided fight around ringside with Triple H last year, even though he was giving him a run for his money at the previous year's WrestleMania?
They can't rationally expect audiences to then suddenly believe in Sheamus again simply because WWE changed their minds.
And how do WWE expect fans to ever again be impressed with Mason Ryan, or Drew McIntyre, or even The Miz, when every time they've gained some momentum, they've then lost it again?
As evidenced more recently with Brodus Clay being force-fed to audiences before all but vanishing from our television screens, McMahon can't seem to make up his mind. Maybe his age is getting the better of him.
That a major multi-million dollar corporation with different departments for creative, marketing, and production can create teaser hype videos for the likes of Hade Vansen and Kizarny (only to then fire them) is mind-boggling.
It's such a minor league mistake; almost as if no one properly evaluated them in developmental before presenting them on TV as possibly the "next big thing."
When it comes to up-and-coming talent, it's simple: WWE need to evaluate, deliberate, and decide. And then, no matter what, stick with that decision and put all the might of their media and creative teams towards protecting the talent.
That's how you create stars and sustain audience interest.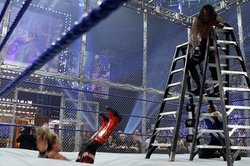 There was a time when a steel cage match (in its violence and greater prevention of outside interference) was the battle to end all wars: when a feud was to be resolved once and for all, the wrestlers had to take it inside the cage.
Obviously, with the success of ECW with its three-way dances, barbed wire and tables, WWE incorporated into its product more and more gimmick matches, too.
Suddenly, we had three-way, four-way, even six-way matches, as well as bouts featuring tables, ladders, and chairs on a regular basis.
The inventive "Hell in a Cell" came into play, and a series of stunts topped the ones we'd seen before. What was shocking in the classic inaugural Hell in a Cell match between Shawn Michaels and the Undertaker (with the bloodied "Heartbreak Kid" falling from the side of the cell through the announce table) was no longer so much of a big deal by the time Mick Foley plummeted from the very roof of the cell a year later.
Naturally, times change and things evolve.
But WWE needs to use these gimmicks sparingly.
The increased rate of injuries due to hardcore matches (not to mention Edge's neck damage from big bumps in tables, ladders, and chairs bouts) contributed to WWE's smart decision to cut back on these kinds of exhibitions.
The trouble is, WWE's "PG" approach has restricted the use of blood in matches as well, rendering the cage and weapon bouts utterly unbelievable in their prevention of suspension of disbelief for the audience.
When someone goes forehead-first into steel bars, or gets struck in the head with a hammer, you expect blood, naturally. It's one thing to witness no cuts or bruises when closed fists are swung back and forth, but another entirely when such spots take place.
Even in a PG environment, children should be fine to see some blood. It's likely more dangerous to send them a message that blasting someone as hard as you can with a sledgehammer won't even break their skin, or that they'll probably recover from any injuries in a few weeks.
Blood is also seen in boxing matches and in many movies; even on the news sometimes. It shouldn't be a problem.
WWE make it harder for themselves, though. Cutting back on gimmick matches is all well and good, but to ban blood and then actually create Pay-Per-View shows based on the themes of "Hell In A Cell" or "Tables, Ladders, and Chairs" is absurd.
Shoehorning these gimmick matches into existing feuds just because the next Pay-Per-View requires it is a regression from the days when conflicts and their surrounding storylines organically called for certain environments or foreign objects.
Scrapping the Hell In A Cell and TLC Pay-Per-View shows (which haven't exactly sent buyrates through the roof) would open up greater opportunities and creative freedom for the writers, while enabling WWE to use these gimmick matches much more carefully, logically, and make a bigger deal of them, too.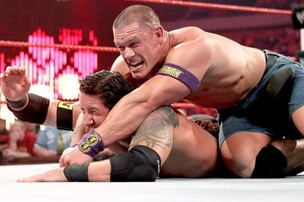 In 1987, Jake "The Snake" Roberts delivered a DDT on Ricky "The Dragon" Steamboat...on the arena floor. The victim wasn't just defeated; he was injured and out of action for weeks as a result of having his skull drilled into unforgiving concrete.
Fast forward almost 25 years, and John Cena suffers the exact same fate in a SummerSlam match against Nexus...and he recovers immediately to continue the match and force a tap-out from Wade Barrett with an STF that seemingly applies no pressure.
When modern movie audiences see bad CGI in a film, they complain that it looks phony. Even though they're fully aware that the motion picture is written, produced, directed, and acted out by performers on camera, any glaring reminders of the rigged nature of the movie is a downer for most viewers who want to lose themselves in escapism where they emotionally invest in the characters on screen.
And so it is with pro wrestling: we all have our favorites who we mark out for, sit on the edge of our seats because we want them to win, or exact their vengeance on an enemy.
Stone Cold Steve Austin's status as a beer-drinking working-class hero in conflict with his greedy, tyrannical corporate boss was something that captured the imaginations of audiences all over the world. The successful execution of that feud was key to its success: it suspended our disbelief as we lived vicariously through the "Texas Rattlesnake."
Austin's commandeering of various vehicles, brushes with the law, and threats to his boss in order to keep his contract with a regime that desperately wanted him to get in line and do as he was told, was all within the realms of explanation.
Even the Undertaker's antics (from vanishing and teleportation to ability to summon gongs, smoke, thunder and lightning) are considered consistent with his ethereal character, where he is seemingly undead and in possession of powers.
The very human John Cena refusing to sell the effects of devastating moves, failing to apply holds properly, or throwing questionable punches, is equivalent to the bad CGI: it's why many fans boo him, and why The Rock calls him "phony."
But The Rock isn't beyond criticism, either: his selling of Austin's Stone Cold Stunners were laughably over-the-top, where he'd flip backwards and boost himself into the air with a blatant handstand.
WWE needs to verse its performers on basic guidelines, based on the motivation to make every part of wrestling believable or explainable.
And that doesn't just apply to in-ring action.
When a wrestler heads to the ring to cut a promo, who permitted it? Did the General Manager allocate specific time aside for a star to stand in the squared circle to express himself? If so, why do General Managers themselves sometimes then interrupt them? If another wrestler confronts them, why does his music hit then, but not when he runs in to execute a sneak-attack? When wrestlers talk privately backstage, is the camera spying on them via roving reporters? If so, why do some wrestlers acknowledge the camera?
Everything needs to be consistent, and able to be explained.
WWE may reject claims that TNA are competitors based on them being pro wrestling and not just entertainment, but they then contradict themselves in claiming that UFC aren't competition because they're entertainment and not pro wrestling.
The fact is, pro wrestling is based on very simple concepts of competition, pre-determined and staged for audiences to suspend disbelief. They would do well to look to UFC to see how to do this.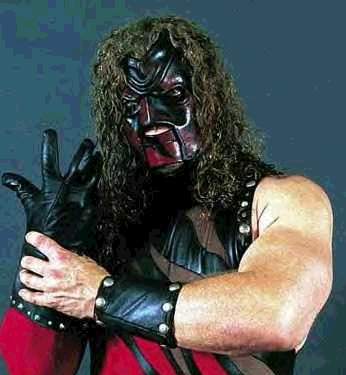 WWE's obsession with Twitter one thing, but when it blurs the lines of kayfabe, it starts to become detrimental to the product.
For example, in-character and on-screen, where kayfabe is in full effect, Michael Cole and Jerry "The King" Lawler draw attention to (even by quoting) John Cena's tweets, often in relation to The Rock. And then, further along Cena's Twitter stream, are remarks telling The Rock to have "Brian (Gewirtz) write you better stuff."
Brian Gewirtz works for WWE, writing storylines and promos.
That means that, indirectly, WWE's announcers are acknowledging in kayfabe something that exists outside of kayfabe. So, WWE need to make up their minds on whether wrestlers' Twitter accounts are supposed to represent Kofi Sarkodie-Mensah or Kofi Kingston, Phil Brooks or CM Punk, Dwayne Johnson or The Rock. They can't pick and choose to suit themselves.
Again, for a major global corporation to struggle with such decisions is surprising. The Star Trek universe, for example, has a certain canon that is adhered to and held to scrutiny by its nerdy yet avid fans, writers taken to task whenever they contradict it in any way.
WWE should be no different. They can't keep swapping and changing the over-arching WWE story when it suits them due to lazy writing.
An example of this was the Kane character.
We were told for years after Kane's 1997 debut that he was ravaged by burns all over his body, apart from his left arm. Some wrestlers even acknowledged this, and it was suggested they'd seen his hideous scarring beneath his mask and costume.
He was, we were told, burnt in a fire allegedly started by his half-brother the Undertaker in their family-run funeral home.
But as the years went by, the only attempts to "freshen up" the Kane persona were in changing parts of his attire, even if it meant revealing more and more unburnt skin. Eventually, even the mask came off. The explanation? "He made it up; it was all in his head."
Despite the fact wrestlers acknowledged his burns, and yet he was now very clearly Isaac Yankem with his head shaved. Talk about jumping the shark. Or were we supposed to forget about Isaac Yankem, his feud with Bret Hart, or his impersonation of Diesel?
The Undertaker's character has been tweaked over the years, but has always come back to the same principles, and the same set traits of a dark rider trailblazing through the WWE like a bat out of hell. And it has almost always been consistent.
WWE needs to maintain character and storyline consistency in-keeping with kayfabe on-screen. Citing incidents from its own history book that are set in stone would only strengthen viewers' desires to take seriously every single thing that happens, because it would feel as though it mattered. And that would heighten the importance of all WWE programming.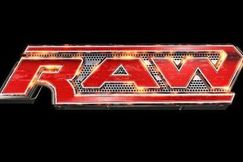 As has already been suggested, offering PG programming can go too far.
To many, Monday Night Raw is already televised late enough for the show to include more mature content, even if it's just bloodletting or harsher language, both of which would add to realism.
SmackDown could remain a more family-friendly show, based on the premise that WWE have time to edit it for younger audiences.
But Raw has its own problems.
Going up against a sport that's as American as apple pie, in Monday Night Football, has never helped WWE. Some have advocated Raw switching to Tuesday nights, so it could instead essentially monopolize the demographic it fights over with the NFL. It would be a good move.
With a Tuesday night live show, and, say, Friday Night SmackDown recorded on Wednesday, or Thursday at the latest, WWE would gain not just breathing space amongst the competition, but also an extra day for talent to recover from a Sunday Pay-Per-View show.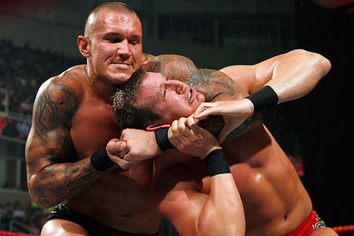 Randy Orton has even endorsed this concept recently.
With wrestlers sustaining injuries, suffering burnout, or even just being overexposed, there's an argument that's been gaining momentum over the last few years, and now the calls are deafening: wrestlers need an offseason.
Now, as WWE fans, none of us want to see it go the way of most league or tournament-based sports, in holding a yearly season with a start and an end. The damage that would do to a WWE product based on organic, often overlapping storylines, is unfathomable.
The way around that is to rotate everyone on the roster so that every nine months, for example, and at different times of the year, each are written off television via a storyline injury or suspension, ready to come back fresher and fitter than ever, with writers champing at the bit to throw concepts at these characters again.
WWE itself would benefit from this, again, not just creatively, but in terms of sustaining talent for longer, thus generating greater revenue.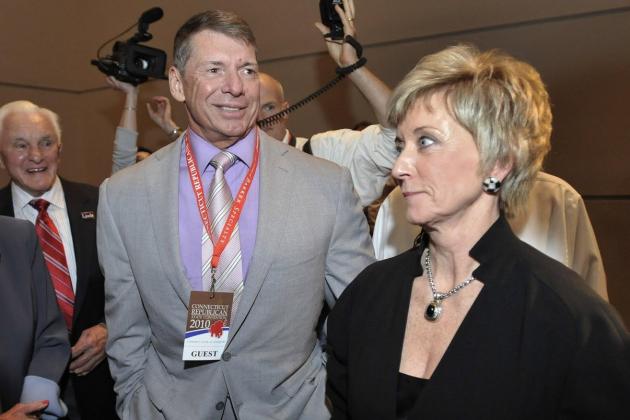 Ever since Vince McMahon left the 1980's behind by testifying that the nature of his product was predetermined (so as to reduce or remove state athletic commission regulations and avoid TV taxes) he's had a vested interest in politics.
There is little doubt that his wife Linda's multimillion dollar bid for a Senate seat is based on this ulterior motive: to unlock any shackles of restraint for their business interests so the McMahon-Levesques can increase their fortune.
Personal politics aside, many WWE fans agree that the contrived PG-rated product today suffers from the restrictions placed upon it, especially when it's seemingly all for Linda's attempts to show a wholesome set of programming fit for every Republican-backing nuclear family, since her 2009 resignation from her position as WWE CEO wasn't enough to distance herself from content that angered much of the religious right, for example.
There is no subscription to any one particular political doctrine here, though: it's just about making more money.
The McMahon millionaires have been driven so strongly by avarice that they've even reportedly placed restrictions on talent backstage, frowning on any open backing for Barack Obama in 2008, for instance. How liberals like Mick Foley and Daniel Bryan get by today remains a mystery, considering the air of oppression in the WWE working environment.
The United States prides itself on freedom of speech, but this McMahon obsession contradicts that.
It even extends to their own fan base too...having security hurriedly remove fan-made signs in the crowd when they don't fit the producer's message.
Again, WWE fail to see that the harder they try, the more they fail.
Instead of Linda and Vince denying any connection at all between the rigors of wrestling and the deaths of many performers while sending out their dogs of war to take on the press, they'd do better to simply admit they've made mistakes and are reviewing the situation.
As for the millions wasted on political campaigns, that's their own money to burn. But it's WWE airtime that suffers when they unashamedly pitch a call to "Stand Up for WWE" at the same time Linda faces media scrutiny.
WWE would do well to "stand up" for their fans, instead of snatching their homemade signs, or to "stand up" for their employees...or "independent contractors."
WWE have to make their minds up here, too: are their wrestlers independent contractors, or employees?
When in 2009, CM Punk expressed his frustration with a "WWE dress code" while having to pay for his own travel and fly coach class – as John Cena dressed casual – he was promptly punished for it. But what WWE must decide is whether they have employees, or independent contractors.
When a wrestler signs with WWE (often, post-Punk, undergoing a name-change in the process), he is prevented from performing for any other company, thus essentially an employee. But WWE claim these wrestlers remain "independent contractors" – for the simple reason that they don't then have to provide employee benefits.
The McMahon-Levesque dynasty must learn humility, and the meaning of the word, "enough." Their transparent greed is an ongoing public relations nightmare.
The irony of it all is, the less they involved themselves in the murky world of politics for a few lousy extra dollars, the more money they'd probably make.