The 13 Most Annoying Teammates in MLB History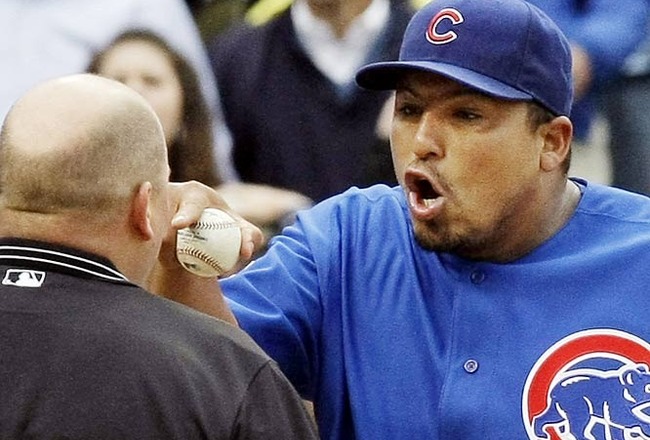 Much like professionals in other lines of work, Major League Baseball players do not always get along.
In particular, the following individuals rubbed everybody the wrong way.
Many bothersome personalities have actually gone on to have respectable careers. But that doesn't mean we can condone their annoying behavior.
Who constitutes this list?
Players who brought embarrassment and frustration to their franchises or teammates.
Ty Cobb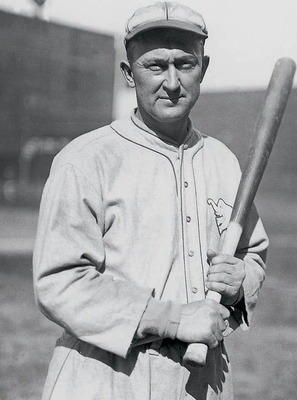 The stats don't lie—Ty Cobb (.366 career batting average) was a fantastic player. He was a near-unanimous selection on the inaugural Baseball Hall of Fame ballot and deservedly so.
Similarly, there was a consensus among those who made his acquaintance that "The Georgia Peach" was an unpleasant man and teammate.
He alienated himself from the get-go by fighting against the tradition of rookie hazing as an MLB freshman.
Cobb had a violent temper that led him to start fights on the field, in the clubhouse and even with fans!
He brought negative attention to the organization with his angry episodes and was no fun to play with.
Babe Ruth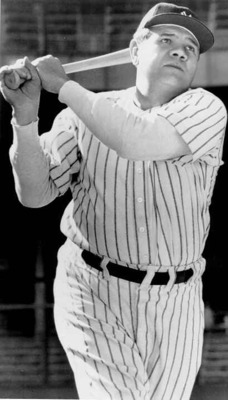 Of course, Babe Ruth was another MLB immortal. He was also—to put it plainly—a selfish jerk.
He drank hard. He partied hard. And although he played hard, he wasn't committed in practices or spring training.
Ruth did not listen to anybody's instructions.
His gargantuan power in an era when home runs were seldom hit seized all the headlines.
Ruth was a stubborn individual, unwilling to take a pay cut as the U.S. economy began to nosedive in 1930. He earned more than President Herbert Hoover that season ($80,000 to Hoover's $75,000), which surely irked many of his New York Yankees teammates.
Hack Wilson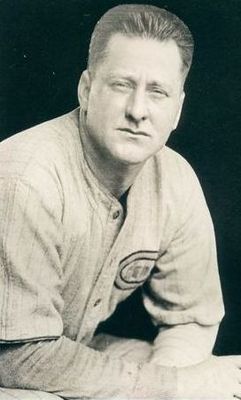 Hack Wilson was at his best with the Chicago Cubs in 1930. He tallied an MLB-record 191 runs batted in, but then things went south in a hurry.
Wilson put on a lot of weight for the 1931 campaign and never bothered shedding it off. His offensive production and range in the field plummeted to the point where he was a liability in the everyday lineup.
Never timid, he constantly expressed his displeasure at the National League for introducing heavier baseballs. Also, he made public comments about new manager Roger Hornsby and second-guessed his decisions.
Not surprisingly, this culminated in Wilson demanding a trade by August. The Cubs ultimately suspended him without pay in September.
Wilson was always this kind of man. It just took one self-satisfying season to make him show it.
Leo Durocher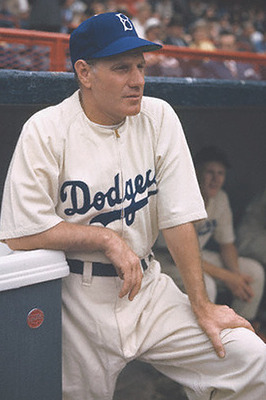 Shortstop Leo Durocher was called "the most hated man in baseball" during his playing career.
He used dirty and dangerous tactics on the field. The New York Yankees and Cincinnati Reds did not approve and he had brief tenures with both clubs.
As player-manager of the Brooklyn Dodgers, Durocher made biased decisions. He regularly inserted himself into the starting lineup despite being a notoriously weak hitter. Perhaps Brooklyn could have won National League pennants in 1939 and 1940 had Durocher not given himself so many plate appearances.
Nothing is more annoying than a teammate who isn't realistic about his own ability.
Reggie Jackson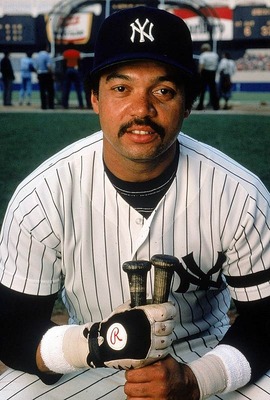 With greatness often comes cockiness. Reggie Jackson was a great example of that.
It became evident from the start of his MLB career when he was with the Oakland Athletics.
He had the audacity to demand a pay raise for 1970 coming off his first All-Star season. The 23 year old had totaled 47 HR and 118 RBI in 1969, but he was completely out of line.
In today's game, he would be a pre-arbitration eligible player and in no position to negotiate his salary.
The most famous incident from his New York Yankees stint transpired before his first regular season in pinstripes. Speaking one-on-one with a reporter, he called himself, "the straw that stirs the drink," belittling team captain Thurman Munson who could "only stir it bad."
The quote was published in Sport magazine in May of 1977 and caused quite a stirring of its own, straining the relationship between Jackson and Munson while the previously red-hot Yankees slumped for several weeks.
Rickey Henderson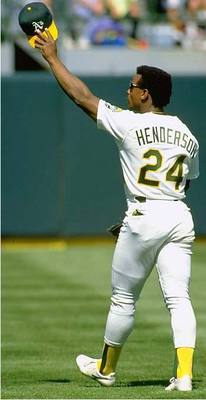 Similarly, Rickey Henderson was a dominant player.
His teammates always appreciated his patience at the plate and base stealing. He did both at a Hall of Fame level for more than two decades.
However, they weren't as thrilled with his constant references to himself in the third person.
In press conferences and personal conversations alike, it was frequently, "Rickey this" and "Rickey that."
This mode of articulation was totally arrogant and served no function other than to annoy people. Considering his talent, Henderson came off as condescending.
Albert Belle
I feel sorry for those unfortunate players who were teamed up with slugger Albert Belle at one point in their careers.
He was intimidating during games, but reportedly "nuts" when out of the public eye, according to ESPN's Buster Olney.
Belle would release his frustration by damaging thousands of dollars' worth of inanimate objects in the clubhouse and keeping the temperature uncomfortably low before games.
Belle was a private person who managed to annoy everybody while keeping his distance.
John Rocker
John Rocker—a hard-throwing closer with suspect fastball command—is just a despicable human being.
He made blatantly racist and homophobic statements without being provoked. His rant about New York City made him a household name for all the wrong reasons.
I can't imagine how teammates of his responded when asked to defend his behavior.
Thankfully, he isn't a public figure anymore.
Rocker was out of baseball before age 30. Hitters adjusted to his pitching style and began making contact. He, on the other hand, never responded to the criticism of his social philosophy and performance.
Gary Sheffield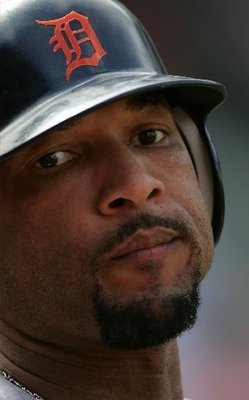 Outfielder Gary Sheffield annoyed teammates much like John Rocker did—by bringing non-factors like race to the forefront.
Originally called up as a shortstop with the Milwaukee Brewers, Sheffield was not happy being relegated to third base after a lengthy slump. In his mind (of course) it was a black and white issue.
In a 2007 interview with HBO, he claimed that New York Yankees manager Joe Torre didn't treat his black players fairly. However, nobody has since echoed those sentiments.
Sheffield would have been less of a pain had he refrained from making such accusations.
Manny Ramirez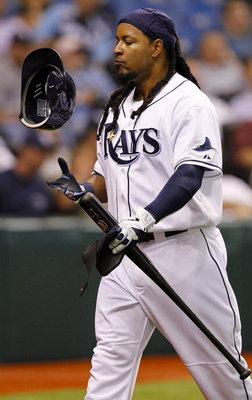 Just when the world thought it had seen the last of "Manny being Manny," the veteran of five other major league teams has a one-year deal with the Oakland Athletics.
Why is Manny Ramirez an annoying teammate?
Mainly because he's unmotivated. You could say he's lazy, too. He moves from point to point with no urgency whatsoever.
That won't be as apparent in 2012 as he expects to start most of games at designated hitter. But if memory serves me right, sauntering down to first base after hitting ground balls is a Ramirez pastime.
His history of testing positive for performance-enhancing drugs (twice) has also irreparably stained his reputation.
Alex Rodriguez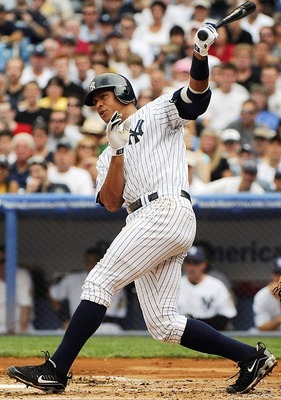 Alex Rodriguez has shown new-found maturity in recent years. That doesn't mean he can be excused from his dramatic past.
Controversial plays he was involved with as a New York Yankee in 2004 and 2007 should never have happened. They were unnecessary actions that local news sources feasted on for days.
He made public comments about his deteriorating friendship with Derek Jeter, which created an awkward situation considering that they were teammates at the time (and still are).
The steroid admission was understandable, but his Cameron Diaz/Kate Hudson updates? No, thank you.
And choking in the playoffs—outside of 2009—has caused trouble. The spotlight wouldn't be squarely on him in October if his postseason performance bore any resemblance to his stellar regular season career.
A-Rod used to spoon-feed news to hungry journalists and every time it bit him in the butt. Luckily, he has finally learned.
Milton Bradley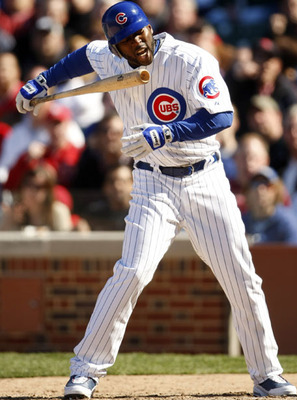 There is perhaps no MLB player—past or present—who personifies the phrase "clubhouse cancer" like journeyman Milton Bradley.
He's an intelligent guy with ample talent to be a starting outfielder, yet no club has offered him a job for 2012.
His altercation with umpire Mike Winters in 2007 says a lot about the risk you take in signing him.
He cashed in as a free agent with the Chicago Cubs in 2009 after a strong season in Texas. The organization is still trying to forget that Bradley ever set foot in Wrigley Field.
"Highlights" included an April suspension for making contact with an umpire, a June temper tantrum in response to flying out, and a second suspension in September for ripping the Cubs and their streak without a World Series title.
Another team could step forward and give Bradley a fresh start, but how many times have we heard that already?
Carlos Zambrano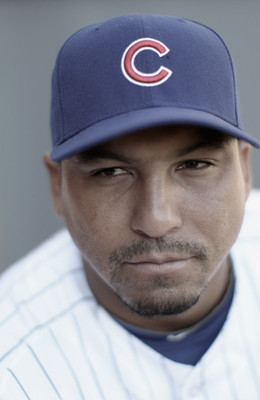 Since 2007, Carlos Zambrano has been a 6'5", 270-pound distraction.
Previously he was a perennial Cy Young candidate with mediocre control, but a terrific repertoire of pitches.
The Big Z who will take the mound for the Miami Marlins in 2012, meanwhile, was born in this fight with Michael Barrett.
His behavior is often neurotic and it's hard to imagine him leading a starting rotation when he could suddenly retire.
Zambrano needs to re-prioritize and focus primarily on keeping his emotions in check. Baseball is secondary to his well-being.
Every Miami Marlin—including manager Ozzie Guillen, who originally inquired about his availability—will regret bringing Zambrano aboard if he continues to be an annoyance.
Keep Reading