Quick Pitch: Billy Hunter Saved the Best for First
February 18, 2012

Second in a series of short player profiles spotlighting the peculiar and the noteworthy.
Few .219-hitting rookies make the All-Star team, especially if they're not launching lots of balls over the fence. In 1953, the St. Louis Browns' Billy Hunter clouted exactly one home run—and that came in the next-to-last game of the season.
When he was selected as a reserve infielder for the American League All-Star team, the punchless Hunter had driven home 20 RBIs, abetted by a paltry 10 extra-base hits.
In Hunter's defense, he actually was hitting .245 at the All-Star break—his subpar batting average only fell through the floor over the second half of the season (although it began a steady slide from a high of .307 in early June).
More in Hunter's defense, it was more his defense that won Billy a spot in the Midsummer Classic.
Enjoying the best season of his career right out of the gate, Hunter proved himself one of the slickest shortstops in the AL, fielding a fourth-best .970 (on a team that finished dead last in fielding percentage).
And playing behind a 100-loss pitching staff that supplied him with plenty of chances, Hunter led the AL in assists and range factor, as well as finishing runner-up in putouts—which is probably just what Browns' owner Bill Veeck expected of Hunter, who had won the 1952 Texas League MVP surely more for his defense than his 19th-place .285 average and three home runs (fielding records are not available).
After Veeck shelled out nearly $100,000 and three players to the Brooklyn Dodgers to acquire Hunter—and spending that much cash underlines just how much Veeck coveted Hunter, for the bargain-basement Browns averaged fewer than 7,000 fans per game the previous season—he and St. Louis skipper Marty Marion talked up a preseason storm about their new shortstop.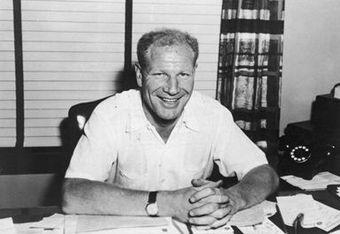 As reported in the St. Joseph (Mo.) News-Press of January 12, 1953, Marion contended that "this kid is bound to become a big star," and Veeck beamed that his mammoth acquisition of Hunter "will go down as one of the greatest deals I've made."
Well, it didn't, but on May 6, Bobo Holloman's no-hitter in his first Major League start thrust Hunter into the national limelight when Holloman credited the young shortstop's defense in helping him achieve his amazing debut (Hunter had, according to the May 7 Associated Press report, "saved the no-hitter with a terrific fielding play in the eighth").
Yet, in the 10 games that soon-to-be AL Manager Casey Stengel personally saw Hunter play before the All-Star break, the anemic-swinging freshman hit .081 against Casey's Bombers.
What's more, Hunter's defensive work against the Yankees in those 10 games, at least statistically, does not stand out: 19 putouts and 28 assists, including a mere seven double-plays (and two errors)—not a whole lot of opportunities to wow Stengel.
Still, thanks in part to the abundance of glowing press reports on Hunter's early season glove work, the Old Perfessor selected the 24-year-old rookie as a reserve for the annual league clash, giving Brownie fans one final hurrah before their team headed east to Baltimore after the season.
Interestingly, the rookie Hunter entered the All-Star game as a pinch-runner for none other than Mickey Mantle. But after being stranded at third base, Hunter was replaced by Larry Doby, never taking the field or making a plate appearance—becoming something of a Moonlight Graham of the All-Star Game.
En route to a .219 career batting average, neither did Hunter ever again show such flashy fielding. Quickly reduced to a backup, he found himself involved in two huge trades: the first a 16-player swap that sent him to the Yankees, and two and a half years later in a 12-player deal, in which New York peddled Hunter to the Kansas City Athletics.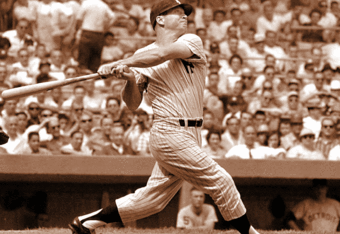 He hung on in the Majors until the end of the 1958 season, retiring after spending 1959 in the Pacific Coast League.
Hunter later served more than 13 seasons as the third-base coach of the Baltimore Orioles.
Surprisingly, Hunter enjoyed better fortune as a manger and, like he had as a player, found immediate success. Taking over the Texas Rangers 70 games into the 1977 season, Hunter drove the fifth-place club to 94 wins—Texas' highest victory total in its history until 1999.
According to Hunter, himself, he never got along with his players. As reported by United Press International on October 2, 1978, Dock Ellis, Bert Campaneris and Toby Harrah openly criticized Hunter, and Jim Sundberg claimed that Hunter had "lost the team."
After piloting the Rangers to 86 wins in 1978, he was fired on the eve of the season's final contest, even though Texas sat only five games off the division lead.
Despite amassing a 146-108 record as Rangers' skipper—at .575, still the highest winning percentage in Texas' history (for more than one game)—Hunter regretted taking the club's helm.
A rookie All-Star and a 94-win freshman manager. That's saving the best for first.