NCAA Tournament 2012: 12 Players Who Could Be This Year's Kemba Walker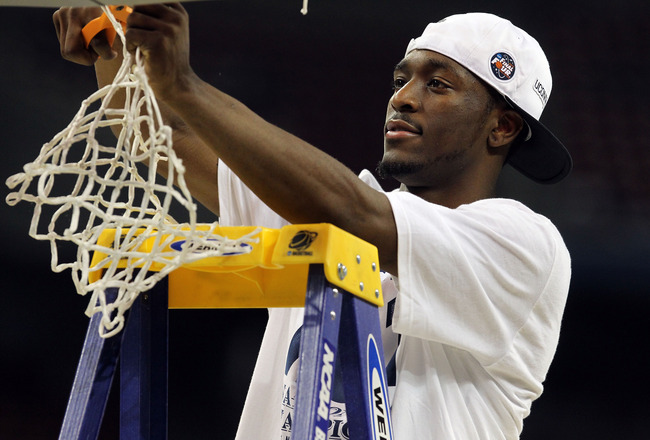 Ronald Martinez/Getty Images
Last year, Kemba Walker put on a show in the NCAA tournament, leading the Connecticut Huskies to the Final Four and eventually a championship. Walker is now in the NBA with the Charlotte Bobcats, but these players could put on a show similar to that of Walker last year.
Walker averaged 23.5 points and 5.7 assists per game in the 2011 NCAA tournament. He single-handedly led his team through March, winning the Big East tournament and the Big Dance. The team finished the year on an 11-game win streak in tournament play, thanks to Walker.
In 2012, we're looking for a new player to lead his team to this kind of magical run. There are several candidates to keep an eye on.
What we're looking for in a candidate is the type of player who can change the game. The type of player who can single-handedly take over a game. The type of player who is getting it done without being surrounded by a team of stars.
These are the players who could be the next Kemba Walker.
Draymond Green, Michigan State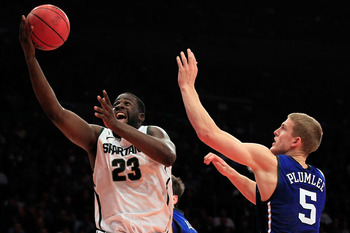 Chris Trotman/Getty Images
Draymond Green does it all for Michigan State. He is a National Player of the Year candidate because he can score, rebound, drop assists, block shots, force turnovers and more.
Green leads the Spartans in points (16.3), rebounds (10.4), steals (1.5) and blocks (1.0). He is also second on the team in assists behind Keith Appling, averaging 3.6 per game.
Michigan State is a great team that is going to be trying to make it to at least the Final Four. They have a pretty good chance of winning it all, but it will be dependent on Green.
The senior needs to step up if the team is going to knock off elite teams, starting in the Sweet Sixteen. If he does, the Spartans are next to unstoppable, which will help Green enter college basketball lore.
Mike Moser, UNLV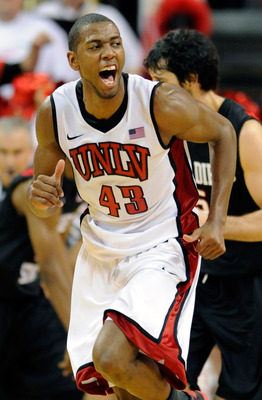 Ethan Miller/Getty Images
Mike Moser is in his first year at UNLV after transferring from UCLA after his freshman season. He has gone from playing less than five minutes per game for the Bruins to averaging over 31 minutes for the Rebels.
Moser has been a key part of this team's success this year, helping them knock off No. 1 North Carolina, enter into the top 25 and hover around the top 10 for a while.
Averaging a double-double, Moser leads the team in points and rebounds per game with 14.1 and 10.6, respectively. He has recorded 15 double-doubles this season, and the team is 14-1 when he does so. When he doesn't reach his double-double, the team is 12-7.
Moser is going to have to play great basketball if the Rebels are going to make a deep run. He's proven that he can be one of the most effective players in the country this season, so it shouldn't be surprising to see him average a double-double in the Big Dance, too.
If Moser plays well, the team will go far, which gives him an excellent chance of being this year's Kemba Walker.
Darius Johnson-Odom, Marquette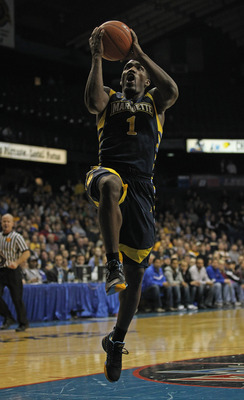 Jonathan Daniel/Getty Images
Darius Johnson-Odom does have Jae Crowder helping him out, but DJO is the one who will be the team's leader. The senior is only 6'2", but he weighs in at a hefty 215 pounds.
Johnson-Odom is an athletic player who runs the floor extremely well, but he is also much more powerful than other guards. He can use his muscle against smaller defenders and his quickness against most small forwards.
These factors have led DJO to average 18.5 points per game, along with 3.5 rebounds and 3.8 assists. He is an amazing scorer who shoots almost 40 percent from three.
The team is 12-1 when DJO scores over 20 points, and they have come to rely on his scoring. However, they are not a top-10 team for no reason, and DJO's scoring has led them to that point.
If the team can make it to the Elite Eight or beyond, it will be because of this kid. He will be immortalized in Marquette history, all while drawing major attention from NBA scouts and the media.
Doug McDermott, Creighton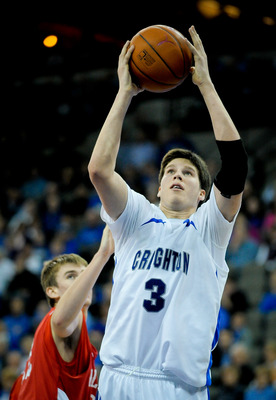 Eric Francis/Getty Images
Doug McDermott seems to be this year's Jimmer Fredette more than Kemba Walker because he is leading a mid-major team, but if he can get hot and lead Creighton to a deep run, he could be this year's Kemba Walker as well.
McDermott can be classified as a power forward or a small forward because of his size, and he is a true combo-forward. He can play inside or step out and hit a three, shooting almost 50 percent from behind the arc.
McDermott not only scores 23.2 points per game (third in the nation), he does it in a much more efficient way than Fredette. Instead of chucking up threes, he can get it inside, and he shoots nearly 60 percent from the floor. While he doesn't have Jimmer's range, he is much better inside.
Leading the Bluejays in points (23.2) and rebounds (8.3) per game, McDermott is easily the team's best player. They will rely on him to make a deep run, and his versatility could help make him this year's Derrick Williams, as well as Fredette and Walker.
Will Barton, Memphis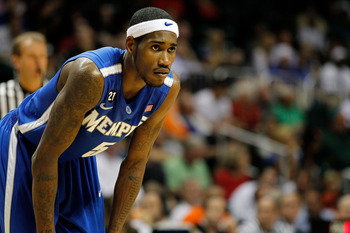 Mike Ehrmann/Getty Images
Will Barton is having a great sophomore year, averaging 18.1 points, 7.9 rebounds, 3.0 assists and 1.5 steals per game.
Memphis has been led by Barton's play this year, and he will need to continue his habit of success in the Big Dance.
The Tigers are 10-1 when Barton records a double-double this year, with their only loss coming against then-No. 4 Louisville on the road. They are also 10-4 when he scores more than 20 points, with three of those losses coming against teams that were ranked in the top 10 some time this season.
Barton is the reason the Tigers are even in the tournament. If they are going to pull off a few upsets, it will need to be because Barton is playing exceptionally well, but there is no doubt that they have the potential to do so.
Thomas Robinson, Kansas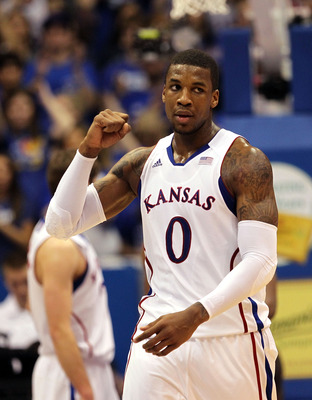 Jamie Squire/Getty Images
Thomas Robinson is the most-likely candidate to lead his team to a title. Kansas looks dominant despite a loss to Baylor in the Big 12 tournament, and getting some extra time to rest may actually be a good thing for the Jayhawks.
Robinson leads the team in both points and rebounds per game, averaging a double-double. He is an incredibly talented young man who has become a star, and he has won the Big 12 Player of the Year award.
Averaging a double-double at 17.9 points and 11.8 rebounds per game, Robinson is having a breakout season now that he gets more playing time since the Morris twins have left.
Robinson has the potential to single-handedly take over a game. He gets it done inside on both ends of the court, scoring 20 or more points 11 times this season, with the team going 9-2 in those games. He has also recorded 23 double-doubles, with the team going 19-4 when he does.
Robinson's Jayhawks are looking to make a trip to New Orleans for the Final Four. If he can lead them there, he could cement his title as this year's Kemba Walker.
Tu Holloway, Xavier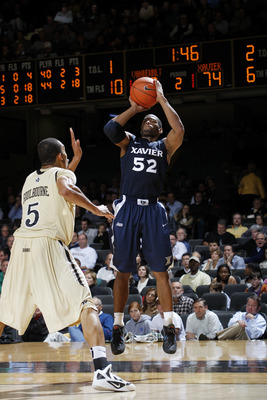 Joe Robbins/Getty Images
Tu Holloway is a very talented point guard for the Xavier Musketeers. He is the best scoring point guard in the country, but he can also beat opponents with his passing ability.
Holloway is the leading scorer and passer for Xavier, not to mention his surprisingly good rebounding ability for a point guard. He averages roughly 17 points per night, which shows off his ability to score in bunches.
Backcourt running mate Mark Lyons will take the defense off of Holloway at times, which will allow him to drop 20 points on opponents in the Big Dance.
Xavier has the potential to make a deep run like VCU did last year. If they can do so, Holloway will be remembered for his play in the tournament, not his involvement in Xavier's brawl with Cincinnati.
John Jenkins, Vanderbilt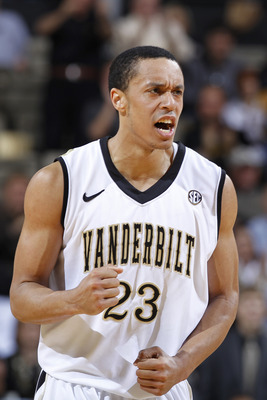 Joe Robbins/Getty Images
John Jenkins is a prolific scorer, averaging 20 points per game this season. He ranks No. 19 in the country in points per game as one of the best shooting guards in the country.
While Jenkins' Vanderbilt team has been a bit of a disappointment this season, he has proven that he is as good as advertised, leading the Commodores into the tournament.
Jenkins can put up big numbers during the game, but what makes him special is that he can also knock down clutch shots like Walker did during his time with UConn.
The team is 12-3 when Jenkins drops 20 or more points, but 10-7 when he doesn't. The biggest key for Vandy is to get Jenkins going. If they make a deep run, it will all be attributed to him.
Isaiah Canaan, Murray State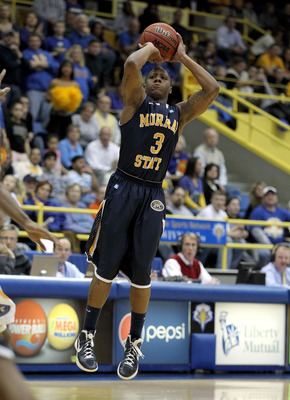 Andy Lyons/Getty Images
Isaiah Canaan's Murray state team has been making some serious noise this year, going 30-1. While he certainly has some help from Ivan Aska, Canaan is the leader of this team.
Canaan is only 6'0", which could be a problem when he has to play against a team from a power conference with bigger, more skilled players than he is used to playing against.
However, there is no denying that Canaan is a great point guard, averaging 19.2 points, 3.3 rebounds and 3.7 assists per game. His rebounding numbers are obviously going to go down, but he should be able to keep his scoring and assists around his average.
Canaan is a very streaky player because his shooting is so erratic. If he can get hot and hit his shots, the Racers will be a tough out.
Nate Wolters, South Dakota State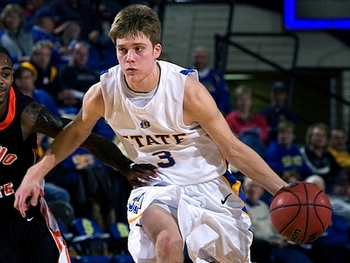 http://content.draftexpress.com/gallery/NateWolters/1320880445.jpg
It would be a great story is South Dakota State could pull of an upset or two in the NCAA tournament. The Jackrabbits have never even made it to the Big Dance before, but find themselves in a position to pull off a huge upset.
The Jackrabbits' chances all rely on junior Nate Wolters. The shooting guard leads the team in points (21.3), rebounds (5.2), assists (6.0) and steals (1.7) per game. He ranks No. 9 in the country in points per game, and he has led the team to a few wins with next to no help at all this season.
Wolters is going to shock a lot of people who haven't heard of him before. He has the potential to go for 30 or 40 points per game, especially if his threes are falling.
If South Dakota State is going to win, it will be because Wolters has a great game. If they make a run to the Sweet Sixteen, he will have his name known throughout the country.
Yancy Gates, Cincinnati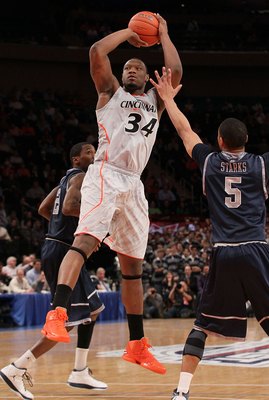 Jim McIsaac/Getty Images
Yancy Gates is a senior forward for Cincinnati. He led his team to the finals of the Big East tournament before losing to Louisville by six in a hard-fought game.
Gates was involved in Cincy's brawl against Xavier earlier this season, but his coach has called him a nice kid, and that the brawl was not a good reflection of him.
Gates averaged 12.4 points and 9.2 rebounds per game in the regular season, but stepped it up for the Big East tourney.
Gates started the Big East tournament against Georgetown and Syracuse, averaging 20.5 points and 7.5 rebounds per game. He was playing incredible basketball and fueled Cincinnati's upset of Syracuse.
Gates only had nine points against Louisville in the championship, but that is not an accurate measure of how he played during the tournament.
This kid has the potential to take his team far, and Gates will try to erase all memories of that brawl earlier in the season with some impressive performances during March Madness.
Jeremy Lamb, Connecticut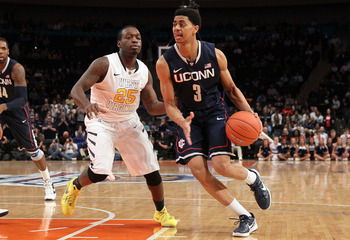 Jim McIsaac/Getty Images
You didn't think I could write this list without one of UConn's current players did you?
We all know that Kemba Walker made his run with UConn, but this year Jeremy Lamb could do the same thing.
Lamb is a 6'5" shooting guard who averages 17.1 points per game. He put up 22 and 25 in the first two games of the Big East tournament against DePaul and West Virginia, respectively.
If the Huskies are going to make a run, it will be on Lamb's back. Because he has good players like Shabazz Napier, Andre Drummond and Alex Oriakhi around him, this team could go far.
Lamb is key for UConn's success, and we know he has the potential to get hot and put up 20 or 30 points in a game.
Remind you of anyone?
For your printable bracket for the 2012 NCAA tournament, click here
Keep Reading