15 WAGs We Really Want Back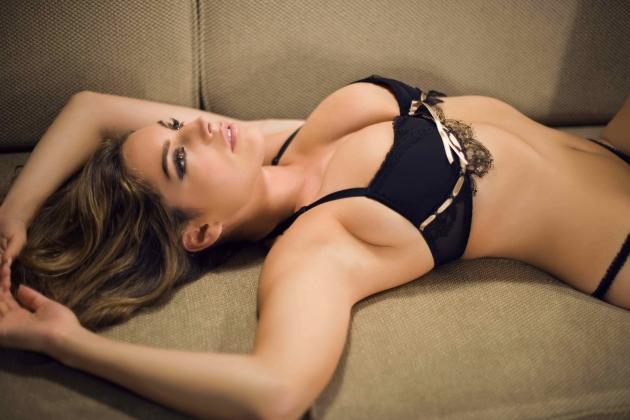 For every well-formed WAG that enters the public consciousness, it seems another fine fan-favorite exits through the back boor. It's always an exciting event when an athlete walks the red carpet with a new lady love—it's enough to get gossip sites buzzing for days.
But that doesn't mean we want to say goodbye to anyone.
Unfortunately we lose WAGs on a continual basis thanks to messy breakups and/or retirement from the sports world. The newbies may help ease the pain, but they can never fill the void left in our hearts.
Okay—that might have been a little on the dramatic side given the subject matter, but you know what I mean.
Here are 15 one-time WAGs we want back in our lives.
Begin Slideshow

»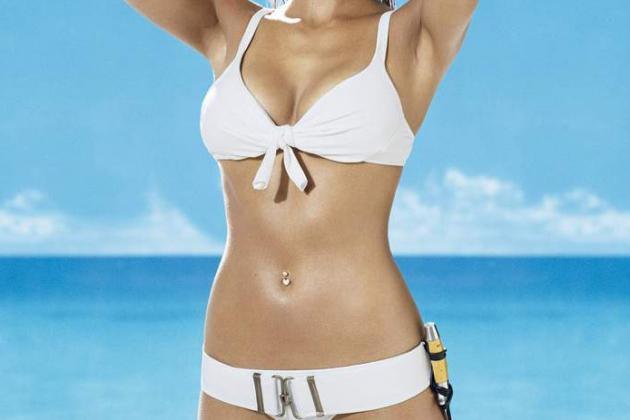 Never thought a bikini and a knife worked together—but Alba pulls it off
Actress Jessica Alba is just one of Yankees star Derek Jeter's many castoffs—and she actually dated golfer Sergio Garcia prior to The Jeet.
When Alba dated Jeter in 2007, her career was on the rise and she was topping most lists of the sexiest women in the world. Maybe it's a coincidence, but Alba hasn't been in a blockbuster movie since 2007.
She and husband Cash Warren seem to have settled into married life with their two daughters. But if it doesn't work out, a romance with a high profile athlete could put her right back in the spotlight.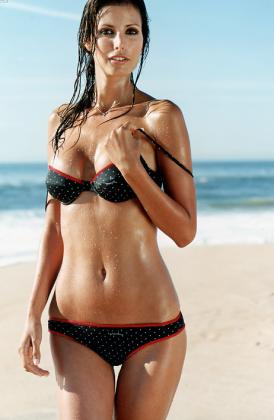 Dayum...
Stunning Mexican model Elsa Benitez is probably best known for landing the cover of the Sports Illustrated Swimsuit Issue in 2001. Benitez was married to retired NBA player Rony Seikaly for six years before the pair divorced in 2006.
Seikaly probably wished he had tried harder to make it work when Benitez grabbed headlines for sunbathing naked in 2008. She went on to host the first two season of Mexico's Next Top Model, but has kept a relatively low profile in recent years.
Benitez may have been an SI cover girl over a decade ago, but today she's just 34-years-old. It's never too late to find love and this one-time WAG is just too young for retirement.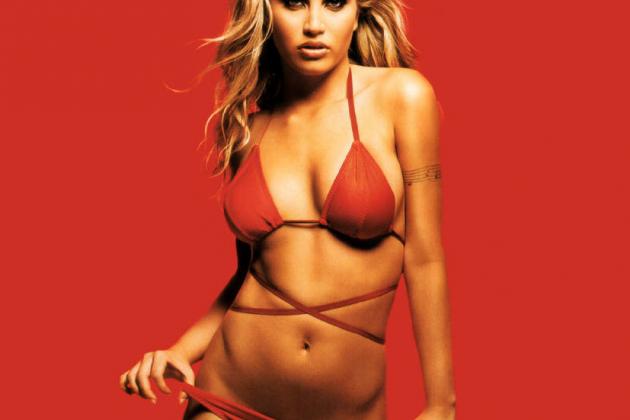 Laaaaady in red
The wondrous Willa Ford is still technically a WAG, but her athlete husband Mike Modano has recently retired from the NHL. The pair have been together for just over 10 years, but when an athlete retires, he tends to take his lady with him.
Modano was a star in the NHL for most of his 20 year career in the league. Let's hope he eventually finds a home in broadcasting—keeping both him and Ford in the spotlight.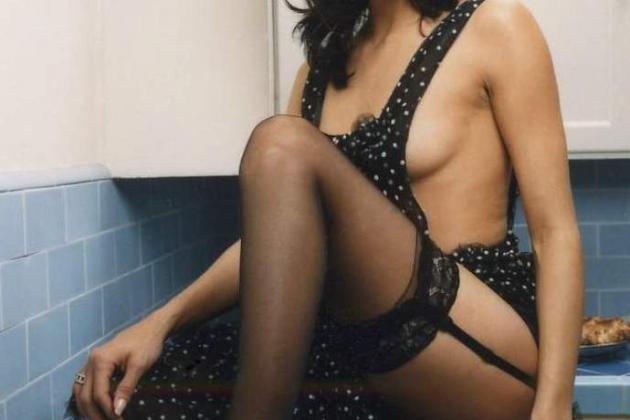 Eva doing some light housework
It's hard to believe that it's been well over a year since actress Eva Longoria filed for divorce from Suns star Tony Parker. Their scandalous split, amid rumors of infidelity on both sides, was definitely one of the uglier sports breakups we've seen in recent years.
Before things fell apart for the couple, Longoria spent three years as one of the most high-profile, buzzed-about WAGs in the world.
Longoria quickly rebounded with Spanish pop star Eduardo Cruz—but in November 2011, rumors of a romance with Lakers forward Matt Barnes were abound on the web.
Unfortunately it was all just wishful thinking—the rumors were shot down immediately and Longoria remains committed to Cruz. I think we'd all like to see her buy American again and settle down with another high profile athlete.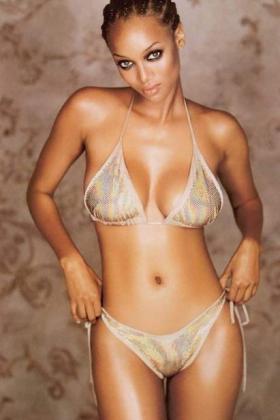 Tyra's assets are substantial
Supermodel Tyra Banks recently called it quits with long-time boyfriend John Utendahl, a successful Wall Street Banker. Before Tyra shacked up with a banker, she had a thing for basketball players—she was seriously involved with Chris Weber and Giancarlo Maraccini.
Obviously, Ms. Tyra Banks isn't the same jaw-dropping stunner who graced the cover of the Sports Illustrated Swimsuit Issue in a polka-dot bikini in 1997. That being said, she still looks amazing and her business savvy has made her one of the richest women in the world.
At 38-years-old, Tyra might be a bit older than your average professional athlete—so if she doesn't want to deal with the ego of an aging superstar (a Kobe Bryant, perhaps?), she could always go the crazy, hot cougar route.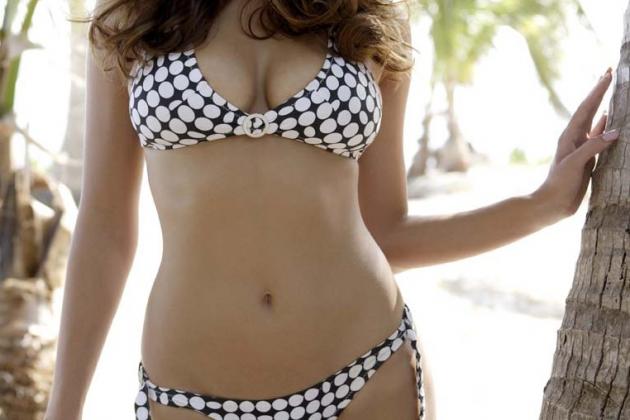 It's not polite to stare
Buxom Brit Kelly Brook is currently dating Thom Evans, a retired Scottish international rugby union player. Meaning that one of England's sultriest stars no longer qualifies as a WAG—just the smoking hot girlfriend of some bum.
Brook has been bouncing between modeling, reality television and acting work for years—she had a leading role in the hilariously absurd Piranha 3D in 2010.
I think we can all agree that America would like to see a lot more of Brook, and dating a superstar athlete is one of the quickest ways to become a household name.
Now, I'm not saying that landing an athlete would make her a movie star, but it certainly couldn't hurt he prospects.
Beauty and the beach
Before actress Jessica Biel was the painfully boring fiance of Justin Timberlake, she was the smokin-hot squeeze of Yankees playa Derek Jeter. Much like Jessica Alba, Jessica Biel was at the height of her career when she hooked up with The Jeet in 2006.
Back then she was routinely ranked as one of the sexiest women in the world, and it looked like she was going to successfully make the transition from television star to movie star. Then she hooked up with Timberlake and was never heard from again.
Biel is only 29-years-old, but she really peaked too early. A few years ago she was one of the hottest and most scandalous up-and-comers in Hollywood—and today she's just the future Mrs. Timberlake. Maybe if things with JT fizzle, she'll get her groove back on A-Rod's arm. Escandalo!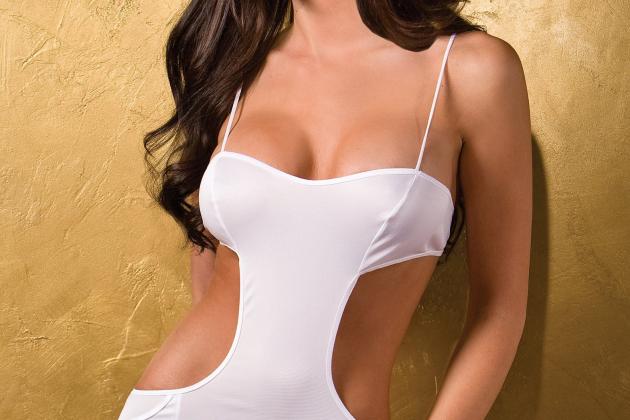 Someone call a doctor cause this nurse is giving me chest pains
Before Hope Dworaczyk was the 2010 Playboy Playmate of the Year, she was better known as the impossibly hot girlfriend of Mavericks star Jason Kidd. The relationship may have ended, but the famous photos of Dworacyk in Mavericks bodypaint will last forever.
Dworaczyk has been steadily single since ending the relationship with Kidd in 2009—except for a brief fling with "comedian" Bob Saget, during what I can only imagine was a period of heavy drinking.
The fact of the matter is that Playboy models and professional athletes go together like Gary Busey and crazy. Dworaczyk is destined to become a WAG again—don't fight it, girl.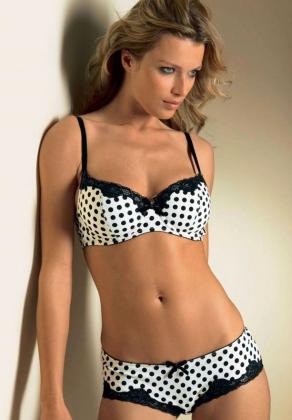 Anyone else wondering what she's staring at?
Czech model Veronica Varekova turned in her WAG credentials in 2006 when she separated from former NHL star Petr Nedved, her husband of just two years.
The bewitching blonde has modeled for Guess, Chanel, Victoria's Secret and has appeared in the Sports Illustrated Swimsuit Issue a total of eight times—she landed the cover in 2004.
At just 34-years-old, Varekova has pretty much left the modeling world behind her and splits her time between New York City and Prague. Someone set this woman up with a Yankee, stat.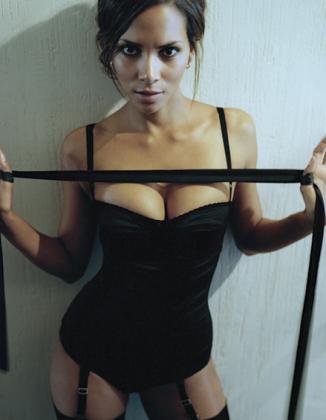 Mistress Halle thinks you've been a naughty boy
Actress Halle Berry's hotness has spanned part of three decades—but she hasn't been a WAG since her five-year relationship with David Justice ended badly in 1997.
It ended very bad actually—bad enough that Berry has dated nothing but fledgling cheeseball actors, fledgling cheeseball musicians and fledgling cheeseball male models ever since.
It's time for Berry to go cold-turkey on cheeseballs and give an athlete another chance.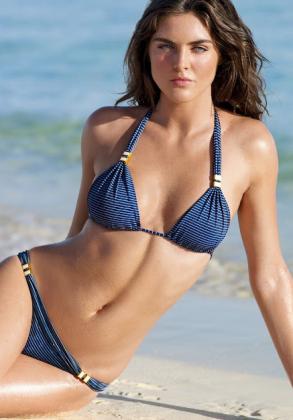 Just try to pretend that she shared a bed with Sean Avery for two whole years
In 2009, model Hilary Rhoda was briefly link with Jets quarterback Mark Sanchez after appearing with him in a photo spread for GQ magazine. Within weeks of their rumored involvement, Rhoda reportedly embarked on what would become a two-year relationship with Rangers agitator/fashionista Sean Avery.
Rhoda and Avery reportedly ended their relationship in September, 2011—Avery's saltiness with reporters in the aftermath of the split suggests he was the dumpee.
In recent years Rhoda's career has taken off—in addition to her work with Estee Lauder, Gucci, Valentino and Victoria's Secret, she's appeared in the Sports Illustrated Swimsuit Issue three straight years. We can't let this WAG get away for good.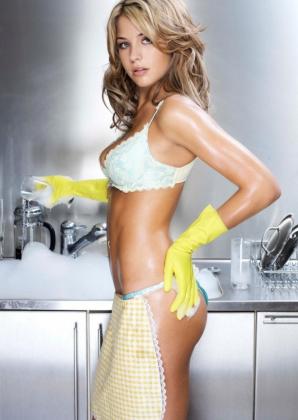 If this is how she dresses to do the dishes...
In 2007, British actress Gemma Atkinson was romantically linked to three different footballers—the most famous being Real Madrid superstar Cristiano Ronaldo.
Since her brief stint as a WAG, Atkinson seems to have sworn off romance while she focuses on establishing herself as an actress. It's been years since this swingin' single gal's last relationship, and it might just be time to give it another go.
Who better to kickstart her love life with than one of the sports world's most eligible bachelors? Imagine the global frenzy that would occur if Atkinson hitched her wagon to American swimmer Michael Phelps just months before the London Olympics...just a suggestion.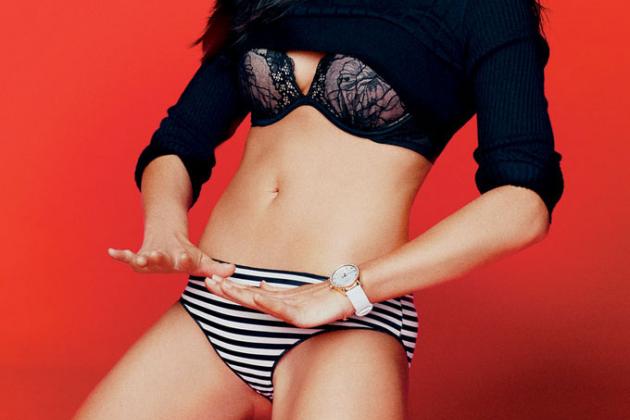 Olivia Munn is bustin' a move
Foxy funny-girl Olivia Munn took the WAG world by storm when she hooked up with Rangers star Brad Richards in November, 2011. The relationship seemed promising when it was reported that the couple spent the holidays together in New York.
And then just like that, it was over.
Just two weeks into the new year, Munn reportedly ended the relationship with Richards—apparently she felt they would be better off as "just friends." Surely Richards loved hearing that.
Munn's stint as hockey's hottest WAG was far too brief—let's hope she's developed an appetite for athletes.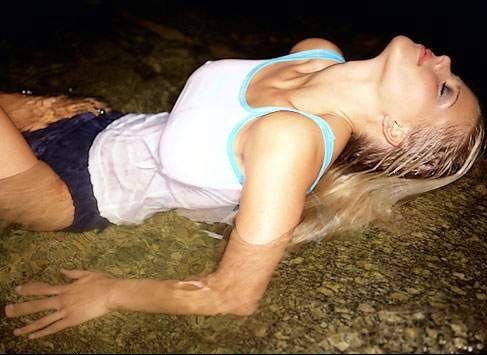 Just sit back and let the unpleasant memory of being Mrs. Tiger Woods fade away
It's my assertion that the general public would have been quicker to forgive Tiger Woods for his many infidelities if his jilted wife Elin Nordegren wasn't such a resplendent Nordic goddess—with an identical twin sister.
Woods' reputation was obviously going to take a hit when a seemingly endless parade of skanky mistresses came forward after the initial story broke—but the public has been quicker to forgive far more egregious offenses.
Nordegren is probably going to play it safe and avoid high profile romances with professional athletes—but I'm holding out hope that some wholesome athlete will eventually win her heart. Then we could finally put that whole messy sex scandal behind us for good.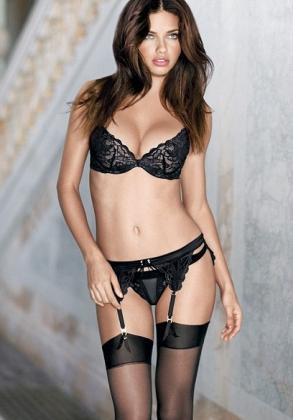 Is she really goin' out with him? Yes...
The relationship between retired basketball player Marko Jaric and Victoria's Secret angel Adriana Lima has always been a head scratcher. But at least when they got together, Jaric was still playing in the NBA—meaning the Brazilian bombshell called America home for at least part of the year.
When Jaric bounced from the NBA to overseas play in 2009, he took his sublime supermodel Mrs. with him. The couple are obviously making it work at the moment and are living in his native Serbia.
If only Patriots quarterback Tom Brady had stumbled across this Brazilian beauty before Gisele—what a wonderful world that wold be. Sure it'd be annoying to see them together, but at least she'd still be rockin red carpets in the U.S. for most of the year.