2012 NFL Free Agents: Drew Brees and 7 Players Whose Teams Must Re-Sign Them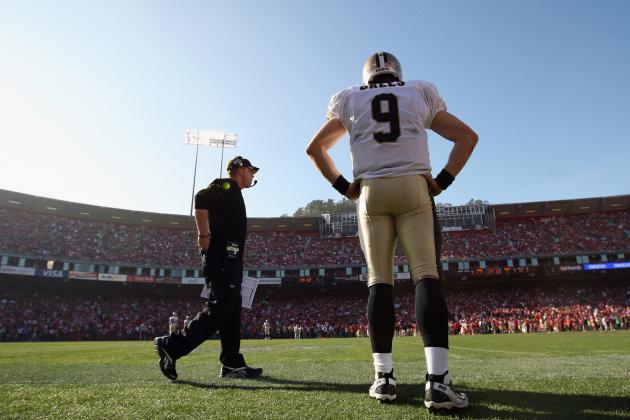 Ezra Shaw/Getty Images

Its that time of year when NFL teams across the country look at their roster and realize that a few of their best players are going to be free agents. Coaches and front offices must decide—and quickly—whether to prevent their player from hitting the open market or let them go.
Its a complicated cost-benefit analysis that takes into account age, the team's system, and the club's financial health.
Here are a few players that should stay right where they are.
Maybe they didn't have a good 2011 season or their team didn't perform very well and they are looking for greener pastures. Or maybe its a foregone conclusion that they'll stay, but the contract details must be hammered out.
These are players that their respective teams need to keep in order win games and hopefully make the playoffs next year.
Begin Slideshow

»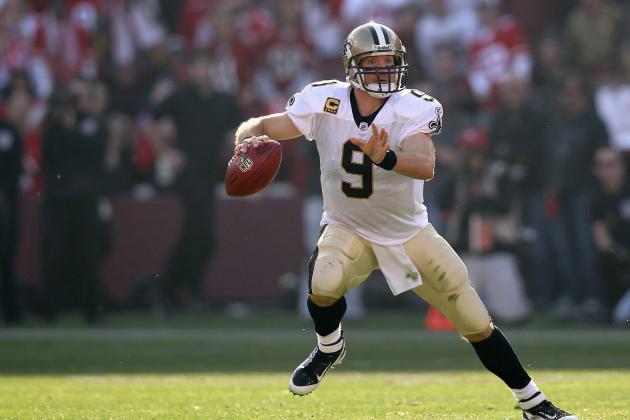 Ezra Shaw/Getty Images

There is no way that the Saints are going to let their record-setting quarterback leave. He is too valuable and has brought this team back to seemingly annual contention.
Brees is the heart and soul of his team and the city he lives in.
The Saint's front office is most likely going to sign Brees to a long term deal to make sure that when he retires, it will be in the Saints' black and gold.
He is an All-Pro quarterback with an amazing arm and the accuracy that the Saints need for their vertically oriented passing game. Without Brees, their receivers would not be as good as they are.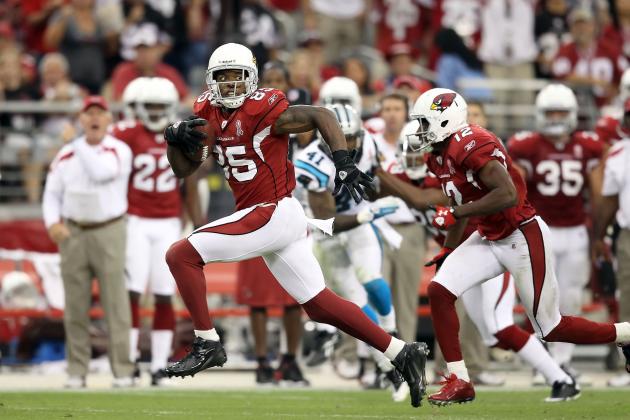 Christian Petersen/Getty Images

Early Doucet is critical to the Arizona Cardinals.
He may not be as fast as, or have the black-hole hands of, Larry Fitzgerald but what he does provide is a good distraction.
During the beginning of the year, teams were only keying on Fitzgerald, leaving Doucet wide open numerous times. He took advantage of these opportunities and caught five touchdown passes. Overall, he had 54 receptions for 689 yards.
He was a perfect complement for Fitzgerald and a solid No. 2 receiver.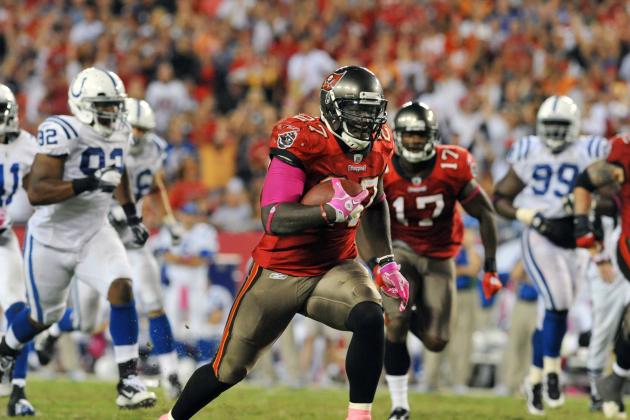 Al Messerschmidt/Getty Images

Legarrette Blount is a big bruising back that can produce both yards and touchdowns with enough touches.
Without Blount as their running back, the Tampa Bay Buccaneers would have no running game at all. Last year, Blount was the No. 1 rusher for the Bucs—and Josh Freeeman was the next best rusher they had.
Blount is instrumental for getting the Bucs back into the playoffs.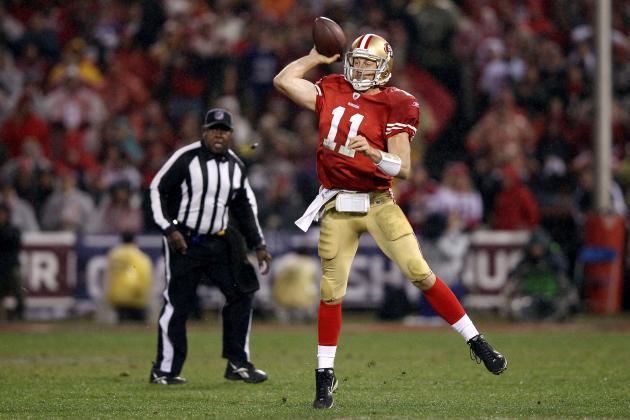 Ezra Shaw/Getty Images

Alex Smith had a breakout year last year. It was easily his best year ever since he was drafted No. 1 overall by the 49ers in 2004.
He nearly led his team to a Super Bowl berth, but the dream was deferred because of some boneheaded special teams play.
Smith is and efficient player who, with the right talent around him, will be able to produce.
Much has been made of the 49ers lack of receiving weapons, but Vernon Davis, Delaney Walker and Michael Crabtree form a young, reliable core to build from.
If the 49ers re-sign Smith, they will have a quarterback who will be better this year than his career defining 2011-12 campaign.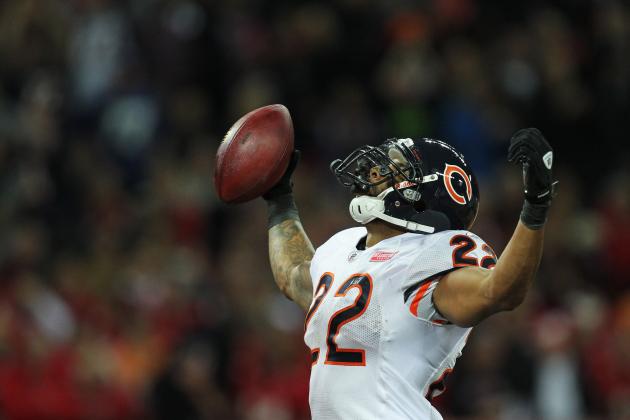 Streeter Lecka/Getty Images

The Chicago Bears will most likely put the franchise tag on Matt Forte.
Even though he got hurt during the regular season, he has shown enough talent to guarantee himself a spot on the roster.
He provided a spark for the team, running for nearly 1,000 yards on only 203 carries. He only had three rushing touchdowns and a single receiving score, but was far and away the Bears best offensive player.
After the franchise tag, the Bears will sign Forte to a multi-year deal.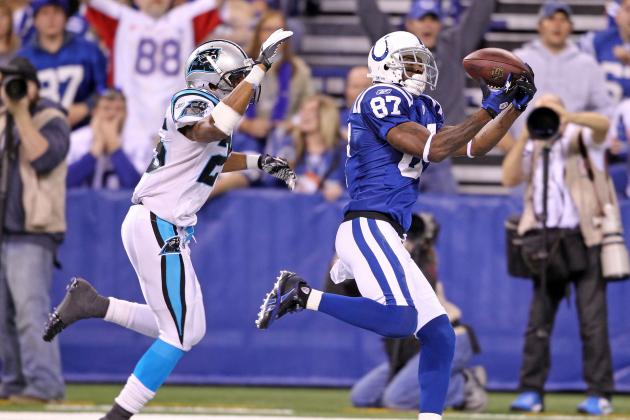 Andy Lyons/Getty Images

With all the uncertainty that surrounds the Colts, one thing is for sure—there will be a star quarterback throwing passes.
If the Colts draft Andrew Luck and have him start, having a proven star receiver like Reggie Wayne will help him out.
Wayne might not want to return, but without Curtis Painter throwing lame duck passes to him anymore, he could again thrive and have over 1,000 receiving yards.
Wayne would make Luck's transition from the PAC-12 to the NFL easy.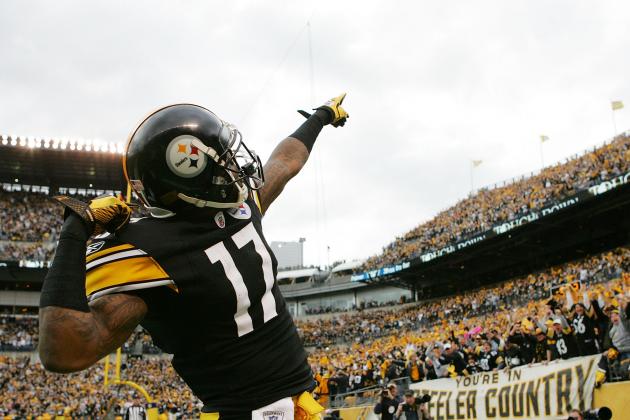 Jared Wickerham/Getty Images

The Steelers NEED Mike Wallace back.
He is the best deep threat wide receiver in the game. His has terrific deep speed and can push safeties back, allowing other receivers to come underneath and get good chunks of yards.
Ben Roethlisberger tends to overthrow the deep ball but it is hard even for him to overthrow Wallace.
He is key for the Steelers offensive plan.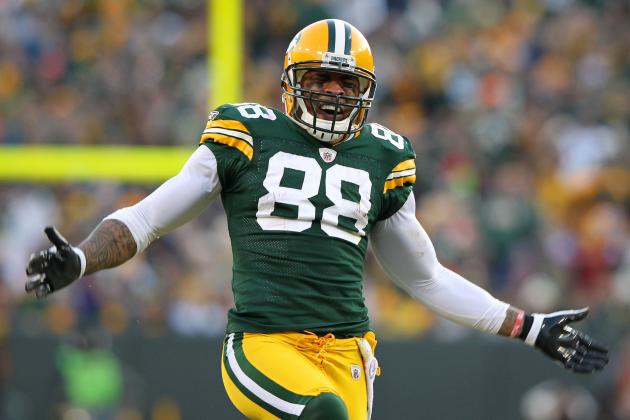 Jamie Squire/Getty Images

In an era where tight ends are becoming more athletic and catching more passes, Jermichael Finley is one of the best.
He can get up and jump for balls, has impressive body control and can distract the defense so other players can catch Aaron Rodgers' passes.
Finley was third on the team in terms of receiving yards, despite 2011 being an off year for him. If the Packers do sign him, expect big things from him next year with Rogers not losing anything from his passing attack.