2012 NFL Free Agents: 10 Veterans with Plenty Left in the Tank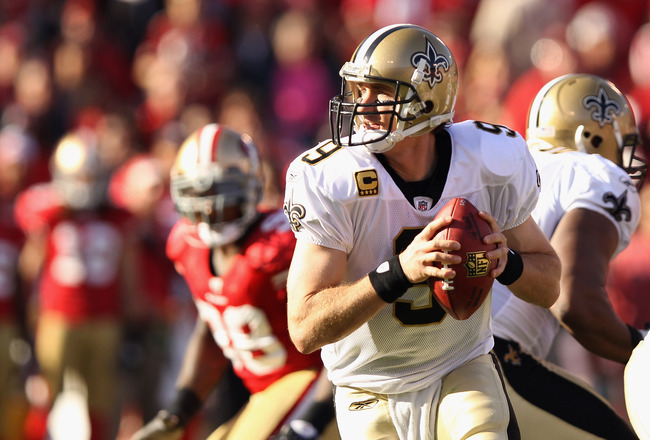 Ezra Shaw/Getty Images
Free agency is a beautiful thing.
For the players, it's a chance to relocate. To be wanted somewhere. To be recruited and sought after as if they were coming out of high school all over again.
For the teams, it's a chance to apply stopgap solutions to immediate concerns. To snatch up that one missing piece.
For the fans, we get to watch new teams discover themselves. To see our fantasy football teams come alive and get crazy combinations like Peyton Manning to Larry Fitzgerald.
With plenty of faces testing free agency each season, there's plenty to wonder about.
Why didn't his former team re-sign him?
Is he over the hill?
Is he really the player we think he is?
Here are some free-agents-to-be that have some miles on them, but still have plenty to offer in 2012.
Drew Brees
Ezra Shaw/Getty Images
Drew Brees has been one of the top quarterbacks in the league for a number of years now. He's thrown for over 10,000 yards in the past two seasons alone—a number that is positively mind-boggling.
Brees is 33 right now and he will become an unrestricted free agent if he and the New Orleans Saints can't work out a deal. It is likely that the Saints would place the franchise tag on Brees if they can't reach a long-term deal, but there's no guarantee that Brees would sign the tender.
If Brees were to hit the market, he would have a line of NFL team representatives outside his house trying to sign him. Anybody from the Dolphins, who passed on him during his last foray into the free-agent market, to the Redskins, who are looking at everyone imaginable to replace their two-headed monster at quarterback.
Vincent Jackson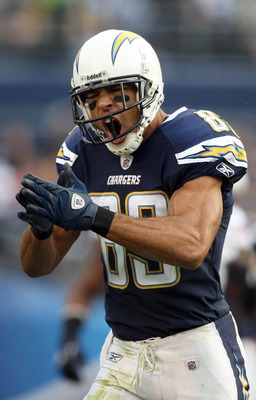 Donald Miralle/Getty Images
After missing the first 11 games of 2010 in a contract dispute and subsequent suspension, Vincent Jackson proved he can still bring it in 2011.
Jackson, who turned 29 in January, matched his career high in touchdowns with nine and averaged 18.4 yards per catch while recording 1,104 receiving yards.
His quarterback, Philip Rivers, simultaneously endured arguably his worst season in the league.
If Jackson were to join a team with a solid running attack or an elite quarterback, his downfield abilities would be on full display. If he lands with the New England Patriots, he could have a career year.
Wes Welker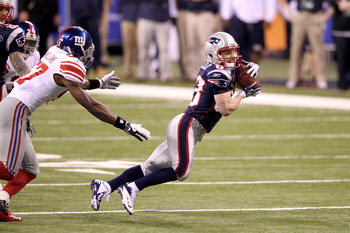 Andy Lyons/Getty Images
Wes Welker had a tough finish to his year.
Everyone from ESPN analysts to Gisele Bundchen ripped on his Super Bowl performance.
What they forget is how essential Welker was in getting them to that point.
Nobody in the NFL has more catches over the last five seasons. He's actually led the NFL in catches three of the last five years. He hasn't finished lower than sixth in that span. He's Tom Brady's favorite target, despite Rob Gronkowski's gaudy numbers.
He's no slouch for yardage, either. He finished second in receiving yards gained two of those five seasons.
In fact, he was second in receiving yards this season. He also led the NFL in catches this season.
By 22.
Welker has more gas in the tank than not and the Patriots would be insane to let him walk.
Reggie Wayne
Andy Lyons/Getty Images
Not having Peyton Manning hurt a lot of Colts players this season, including Reggie Wayne.
With all due respect to the trio of pass throwers the Colts fielded this season, they just did not get it done consistently.
Wayne still managed to post 75 catches for 960 yards. It was the first time since 2003 that he didn't gain at least 1,000 yards and was the fewest catches he's had since that same year.
All things considered, he had a pretty good year.
Though Wayne is now 33 years old, he's never relied on speed or athleticism to flourish in the NFL. His talent is in his ability to read defenses and his top-notch route running. He creates separation through hesitation and setting up his patterns.
Admittedly, this requires a smart and accurate passer to maximize his effectiveness, but there are a number of those in the league.
I'm sure one of them would love to see No. 87 lined up on the outside.
Evan Mathis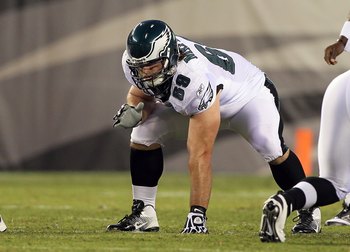 Jim McIsaac/Getty Images
Evan Mathis is 30 years old, but he plays like a 26-year-old.
He's been somewhat injury-prone throughout his career, but when healthy, Mathis is one of the top guards in the entire league.
In 2011, he played in 15 games and didn't allow a single sack. Not only that, he thrived in the Eagles' rushing attack, opening gaping holes for LeSean McCoy to scamper through.
While the Eagles should definitely re-sign Mathis, they need to be cautious with the amount of guaranteed money he receives, as staying on the field hasn't been his strong suit.
Andre Carter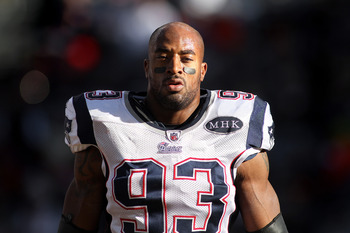 Marc Piscotty/Getty Images
Andre Carter is 33 years old, but his play doesn't give it away.
Playing in 14 games this season, Carter recorded 10 sacks before tearing his quad. Assuming he fully recovers, the Patriots should look to sign Carter back for a couple of seasons.
The pass rush of the Patriots has been a nightmare for the past couple seasons, and not for their opponents. They need to do all they can to generate a rush and keeping Carter should be considered something of a priority for them this offseason.
Robert Mathis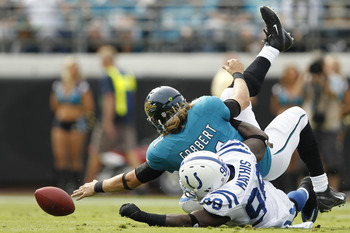 Joe Robbins/Getty Images
The 31-year-old Robert Mathis is probably going to walk away in free agency and the Colts would be crazy not to try and re-sign the nine-year veteran.
While the Colts were being beaten down in every way imaginable this fall, Mathis simply did what he's always done: make life difficult for quarterbacks.
Since 2003, his rookie season, nobody has forced or recovered as many fumbles as Mathis. He continued his sack-fumble ways with three fumbles forced and three recovered in 2011. His 9.5 sacks were nothing special, but opponents spent a great deal of time running the ball and the clock.
Any team running a 4-3 defense would be lucky to have him.
Jarret Johnson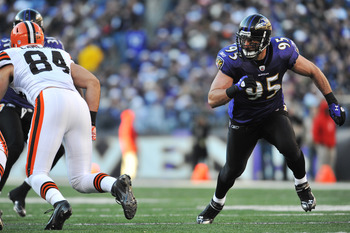 Larry French/Getty Images
Jarret Johnson has been one of the unsung heroes of the Ravens for a long time now.
Drafted in the same class as Terrell Suggs, he has always been in the shadow of the 2011 Defensive Player of the Year.
But Johnson does a lot of the dirty work that allows other players to get the accolades. His pass-rushing skills are lackluster, but he more than compensates in his defending the run.
Johnson takes on and beats blockers constantly. He's one of the main reasons the Ravens were among the best in the league against the run. They allowed only 3.5 yards per carry.
His coverage skills are also above average for a 3-4 outside linebacker. He understands concepts and sticks to his assignment, enabling him to prevent plays from happening, rather than making plays himself.
Johnson is a highly underrated player and I would be surprised to see the Ravens let him get away.
London Fletcher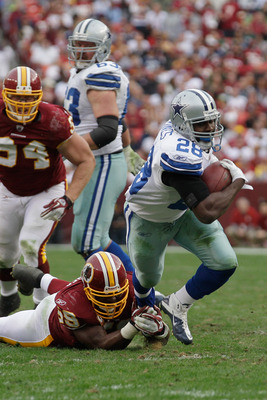 Rob Carr/Getty Images
London Fletcher is like fine wine. He just gets better with age.
The 37-year-old inside linebacker is truly astounding. Despite being well beyond the dreaded 30th year, he continues to play at an elite level.
The Washington Redskins were pretty mediocre this year, but it was in no part due to Fletcher's play.
In 2011, he recorded a career-high 166 tackles, which led the league.
You would think that, with a position as demanding as inside linebacker, his body would've broken down by now. He wouldn't be able to handle the drain of an entire season. He would simply wither away.
Nope.
In 14 years, Fletcher has never missed a game. He has been in the line of fire 224 straight weeks. He has performed admirably, and he continues to do so.
Hopefully the Redskins are ignorant enough to let him get away in free agency. He deserves better.
Carlos Rogers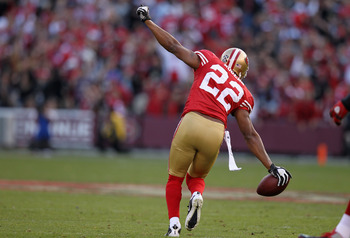 Ezra Shaw/Getty Images
Nobody knows Carlos Rogers' value more than the San Francisco 49ers.
After spending six years stranded in Washington, Rogers went to San Fran on a one-year deal.
All he did was nearly double his career interceptions and hold opponents to a 52.6 completion percentage.
Not bad.
The first-time Pro Bowler turns 31 before next season, but the Niners shouldn't be too concerned. Rogers looked fantastic all season long and should be able to replicate a good deal of his success next year.
The 49ers rode their incredible defense to a No. 2 seed in the NFC last year and should look to do the same next year.
Re-signing Rogers will be one of their top priorities.
Keep Reading