NBA Trade Rumors: Why Boston Celtics Should Keep Rajon Rondo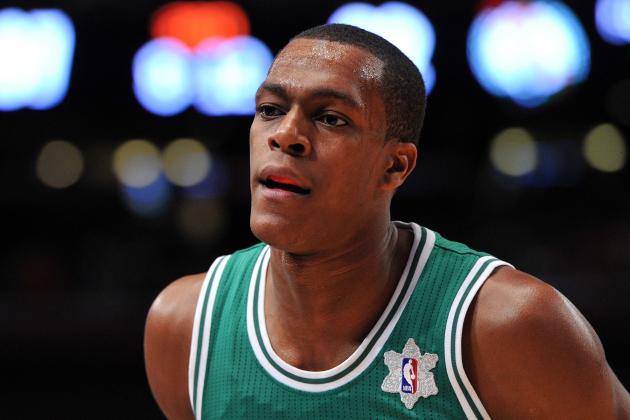 Christopher Pasatieri/Getty Images

Rumors of multiple trades involving Rajon Rondo continue to heat up, but moving him would be the worst decision the Boston Celtics make this season.
Rondo's skills at the point guard position make him irreplaceable in my eyes and his departure would only put the Celtics in a deeper hole this season. I agree that this team needs to make a move to generate some type of spark but Rondo shouldn't be the guy involved.
Here are five reasons the Celtics should keep Rondo.
Begin Slideshow

»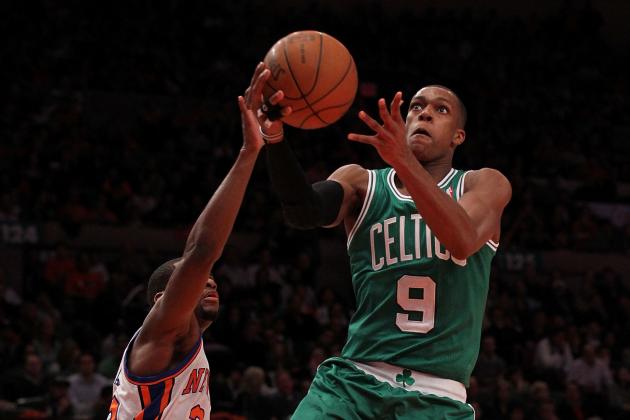 Nick Laham/Getty Images

Rondo's 15.2 points per game may not seem like a lot, but coming from the point guard position it is pretty impressive.
Strong point guard play has been a highlight of this season in the NBA with players like Jeremy Lin, Russel Westbrook and others. The high level of play around the league means Rondo's value is so much higher this season.
Trading Rondo would mean giving up the team's second leading-scorer and forcing Kevin Garnett and Ray Allen to step up on offense. If Garnett and Allen can't come through, the Celtics front office would look foolish for trading Rondo.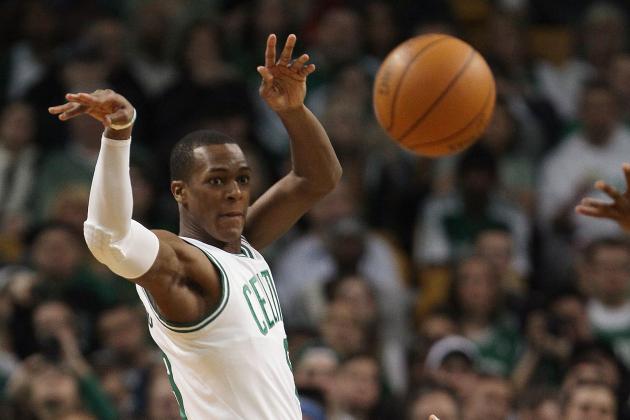 Elsa/Getty Images

Distributing the basketball is one of Rondo's strong points and his 9.5 assists per game are ranked second in the NBA this season.
Without a playmaker like Rondo on the court the Celtics offense would struggle to get the ball moving and set up easy shots. Rondo is one of the best in the NBA at setting up teammates and drawing defenders away from them.
Replacing a premiere passer like Rondo won't be easy and only a few players in the NBA even possess these qualities. Why the Celtics would even consider parting ways with Rondo's assists per game is a mystery to me.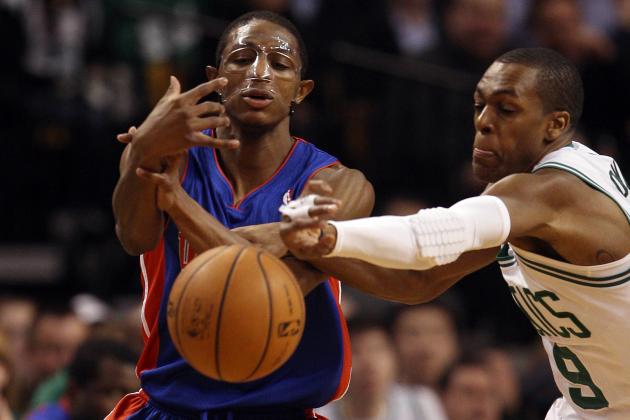 Elsa/Getty Images

The Los Angeles Lakers can tell you just how much of a difference good defense from a point guard is. Derek Fisher and Steve Blake have had their hands full trying to keep up with players and their struggles on defense have made a negative impact on the Lakers.
Rondo is a very good defender and his presence on the court disrupts the flow of the opposing team's offense. Rondo uses his long arms to cut off passing lanes and poke the ball out of the hands of other players. Not to mention Rondo's speed helps him stay in front of the league's quicker point guards.
The Celtics should learn from the Lakers that having a solid point guard on defense makes all the difference.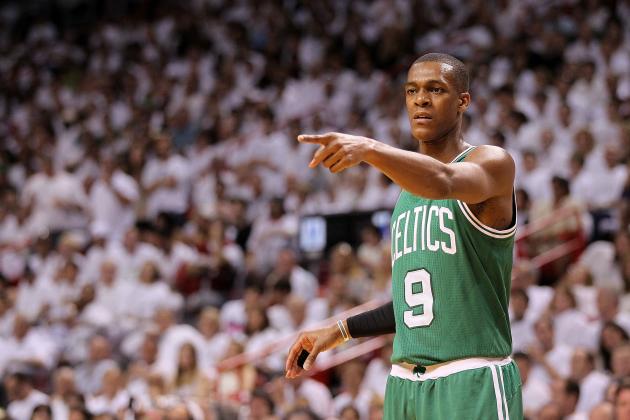 Mike Ehrmann/Getty Images

Rondo often resembles a little kid when he's on the court with his much older Celtics teammates. There's no denying the Celtics are an aging team and giving away one of your youngest players just doesn't make sense.
Rondo is only 25 years old and still has a lot of basketball left to be played in his career. In fact, Rondo is young enough to build this entire team around if the Celtics wanted to do so.
The Big Three are beginning to show signs of aging and it won't be long before they start thinking about retirement, so keeping Rondo as long as possible should be a top priority.