WWE: 7 Ways Elimination Chamber Can Top WrestleMania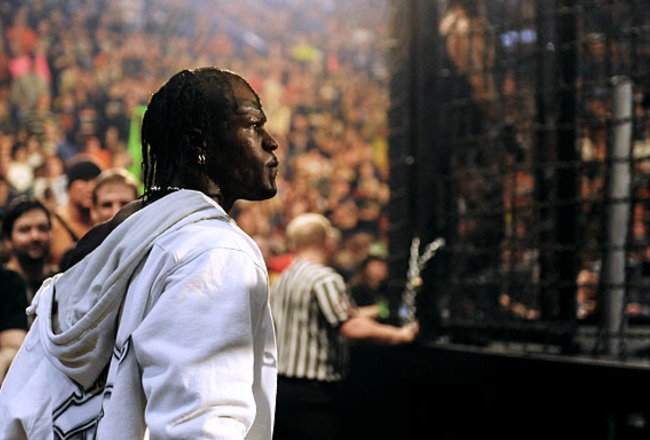 picture courtesy of wwe.com

Even though the Elimination Chamber is this Sunday, most fans are buying it so they can find out who will be the champion at WrestleMania and who will be facing them. The focus is more on the next month's pay-per-view then it is the Chamber PPV itself.
But this time, the Elimination Chamber has got more going for it than WrestleMania. Much like the Royal Rumble this year, the Elimination Chamber is giving fans something to cheer about and speculate on.
While WrestleMania may have the marquee names and matchups that the Elimination Chamber lacks, but there is a predictability there as well. Fans have a good idea of who is going to win and what is going to take place.
At least on a general level.
With six men in each championship match, it is a bit harder to be as sure of the Chamber matches.
Six Men in a Match Means It's Harder to Pick the Winner
piicture courtesy of wwedvdnews.com
The title matches in WrestleMania always deliver, but because they are around two wrestlers, it makes them easier to predict. Having six of the company's stars face off for the title makes it harder to pinpoint which one will walk out with the title.
Even though there are some obvious choices for who will get a major spot next month, who gets the title and will carry it forward is a bit more blurred.
This time the Smackdown match is weaker then the RAW Chamber match mostly because of the loss of Randy Orton, but that doesn't mean that fans can easily see who will win.
There is enough leeway with the shows that a few different paths could be taken and fans wouldn't see it coming.
John Cena Is in Neither Chamber Match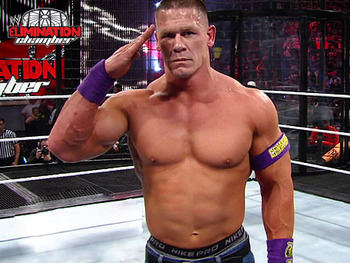 picture courtesy of wrestlingvalleypro.com
There is nothing wrong with John Cena. He has a certain demographic that loves him and he does well enough in catering to them.
Most of them don't reside on the Internet and many who do go on the web to read about wrestling can't stand him. The only real problem with Cena is that he is nearly indestructible. He is able to beat multiple opponents and usually does it with ease.
But he is booked to have an ambulance match with Kane. Sure it is a little over the top, but since it is catering to children, it works well. It actually makes the pay-per-view better.
Kids get their superhero moment with their favorite wrestler and the adult and Internet crowd get two Chamber matches that have some serious possibilities.
It's a win-win and it gives the PPV a bit more depth.
The Elimination Chamber Allows for Some Interesting Moments
While no one can probably replicate what John Morrison did last year in the Elimination Chamber, it is worth mentioning that the Chamber gives the wrestlers something to work with.
Instead of just having ropes that they have to use, there is the ability to push their opponents or themselves into the chains and even scale it. There are other options fans haven't even thought of when it comes to using the infrastructure in a novel manner.
The Chamber has a persona itself, and it would be a shame if it wasn't utilized.
Lucky for fans, the wrestlers who are booked in this year's Elimination Chamber are talented enough to make it happen.
Everyone in the RAW Match Is Interesting to Watch
CM Punk, Chris Jericho, Kofi Kingston, R-Truth, The Miz and Dolph Ziggler are all entertaining characters.
Some have more success in connecting to fans then others, but all of them stand out on their own and if they were lined up in a row, none of them would come close to looking the same.
Their personalities, move sets and the way they even hold themselves all differ. That kind of colorful assortment is what the WWE needs on a consistent basis.
They can all deliver in the ring on some level and even the most unaccomplished among them is able to handle themselves on a main-event level.
It should make the match the best of the night.
The Divas Match Is Actually Interesting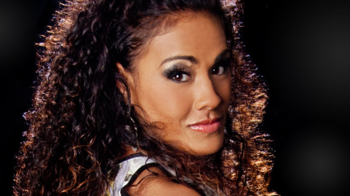 picture courtesy of wwe.com
Beth Phoenix will defend her title against Tamina Snuka, and it is one of the best matches that could be made for the women's wrestling division.
Even though Tamina has been idling for some time, her new character is the perfect physical match for Beth Phoenix. Tamina doesn't look like a model and she doesn't wrestle like one, either.
It can't be stressed enough that by hiring women with the athletic builds needed to support the bumps and physical feats performed in wrestling, the WWE is helping its product.
Tamina and Phoenix are able to handle the moves that the smaller divas can't, and Sunday that much will be clear.
Hopefully, the WWE realizes this and gives them the time to prove it.
The Smackdown Chamber Match Will Be Entertaining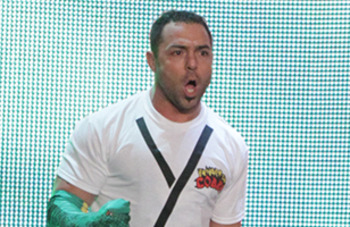 picture courtesy of wwe.com
Yes, the Great Khali is a terrible wrestler.
Yes, Santino Marella is a joke character.
They are both in the Smackdown Chamber match, and they have no real chance of winning. The fact that there are two joke spots in the six for Smackdown is a bit much, but it is a part of wrestling, too.
Nowhere else could that kind of thing happen and though it will be painful to watch Khali try to wrestle, it is a part of the spectacle.
There will be enough serious moments in the Smackdown match and the RAW match that fans should enjoy any slapstick that they see in the Chamber.
It may not be conducive to the environment and take away some of the perceived threat, but it is unexpected and if just the right amount of humor is used, it won't ruin the Chamber match or the focus of the pay-per-view.
Expectations Will Be Lower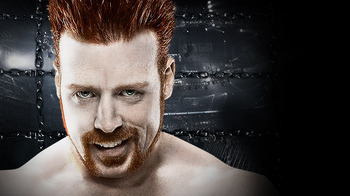 picture courtesy of wwe.com
WrestleMania is the largest stage for wrestling all year long. There are people who will order it that won't order another pay-per-view for the rest of the year. There are people who will buy it that don't even watch wrestling on a regular basis.
While that means a large amount of buys and a lot of eyeballs on the product, it also means a lot of pressure. Fans will expect for WrestleMania to deliver a product unlike anything else they will see for the rest of the year. If it doesn't, there will be backlash.
Sometimes, those standards are too high and the event falls flat.
There is no danger of this at the Elimination Chamber. No one is expecting it to rival WrestleMania or even the Royal Rumble. That will help fans relax and enjoy whatever comes out of the event making it that much better.
Because it is never fun to hope that money was well spent.
And this Sunday, fans won't have to.
Matthew Hemphill writes for the MMA and professional wrestling portion of Bleacher Report. He also hosts a blog elbaexiled.blogspot.com that focuses on books, music, comic books, video games, film and generally anything that could be related to the realms of nerdom.
Keep Reading