NBA Draft 2012: 12 Polished Prospects Ready to Play Now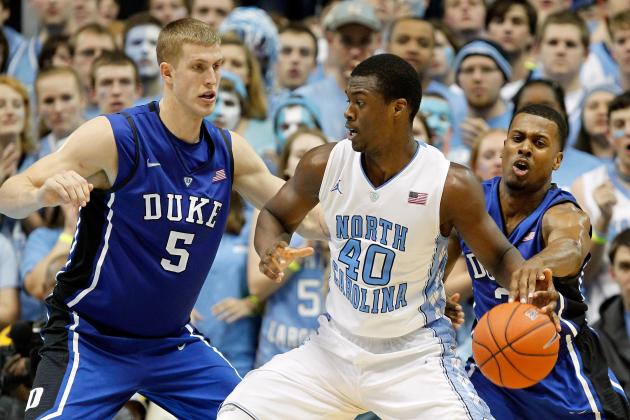 Streeter Lecka/Getty Images

One of the most interesting things about the NBA draft this season is how teams are going to plan on balancing their preference for a player's ability to play his game as soon as possible once he enters the NBA with wanting those who are going to need some vetting to get to a level high enough to play in the league.
For instance, two guys that are currently near the top of every NBA mock draft out there, Andre Drummond and Anthony Davis, are both excellent NBA prospects and could end up being stars one day. However, some look at Drummond's raw game with limitless potential and see it as more valuable than Davis' ability to come in and hold his own in the NBA right away.
With the number of upperclassmen that will be coming into the draft this season, it's likely everyone's mock drafts are more wrong than normal. With this many players ready to play now stacked up against the number of players with tons of potential, it's going to make it hard to predict what teams are going to do.
As the playoffs are slowly creeping up, I think it's time to take a look at the college players who will be able to take on their role early on in their NBA career.
Begin Slideshow

»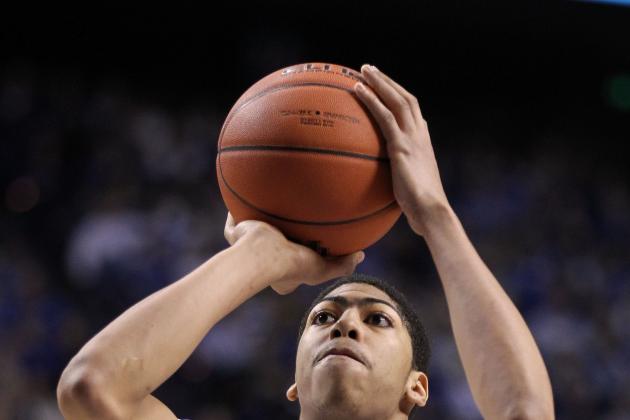 Andy Lyons/Getty Images

I don't care about his weight. Anthony Davis is ready to play today, unibrow or no unibrow.
As every day passes, Anthony Davis is looking more and more like a can't-miss prospect that someone's going to be kicking themselves about if they don't take him with the No. 1 pick.
How much does it speak to Davis' current abilities that he's one of the most NBA-ready players in college basketball despite being as skinny as a rail?
Davis is going to be good enough to start on a team like Charlotte or Washington as soon as he gets drafted, but as he puts on weight and learns the game some more he's going to continue to get better.
This kid has a perfect combination of size and athleticism, can play defense like no other big man in college basketball and has a pretty smooth jumper.
You know that an 18-year-old big man is going to be good when his biggest criticism is that he's too skinny; the weight will come with age.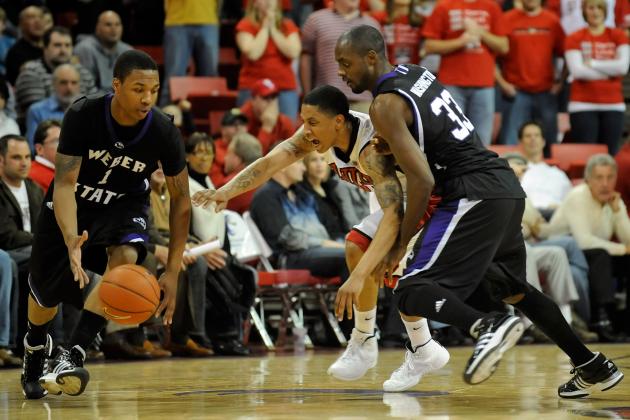 Ethan Miller/Getty Images

The point guard class is going to be nowhere near what it was in the past two years, but there are a few gems to be had.
As far as mid-major points go, Damian Lillard could be the best one out there, as he's leading Weber State to a great season thus far.
Lillard's experience is what sets him off for me at this point. He's played in at least 29 minutes per game every year since his '08-09 season as a freshman and has gotten progressively better ever since that year.
His ability to shoot, paired with his good defense and decision-making, is going to force some team to give him a shot at its backup point guard role early on.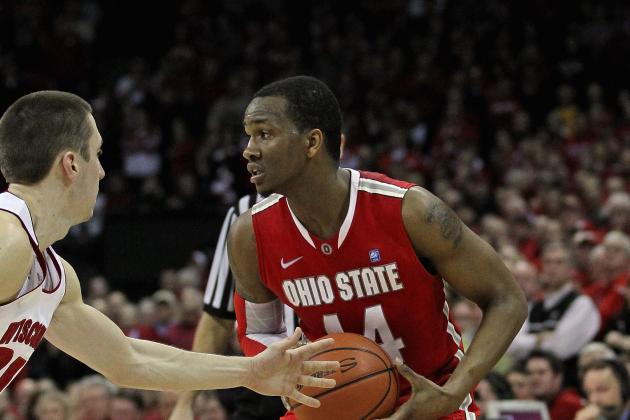 Jonathan Daniel/Getty Images

William Buford is ready to take the last shot in Game 7 of the NBA Finals, I promise you that right now.
Big Shot Bill has developed a gene that not everyone in the NBA has and not everyone in the NBA is good enough to use, but he could just get there. This gene allows Buford to take any shot with no fear in his stomach.
The best part about it is that over the past few years, Buford has gone from a chucker to a smart shooter, meaning he started out shooting the ball on every single touch to weeding out those ugly long shots early in the shot clock.
Every team seems to need a guy with an irrational amount of confidence. Buford's jumper combined with his athleticism could allow him to be that guy early on for a team.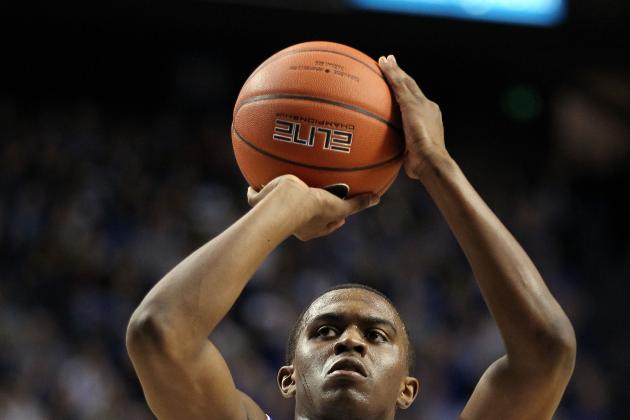 Andy Lyons/Getty Images

It seems that the Kentucky player with "star" potential who could go latest in the draft could also end up having the most impact early on.
Lamb is going to have some trouble adjusting to playing defense and just hanging with the athleticism of the guys playing on the next level, but he's going to be able to stay in the game and work on it.
He is such a smart player with the ball and is able to create his own shot. Plus, starting off he could be quite a fine player just playing off screens and spotting up on the wing while he develops in his position.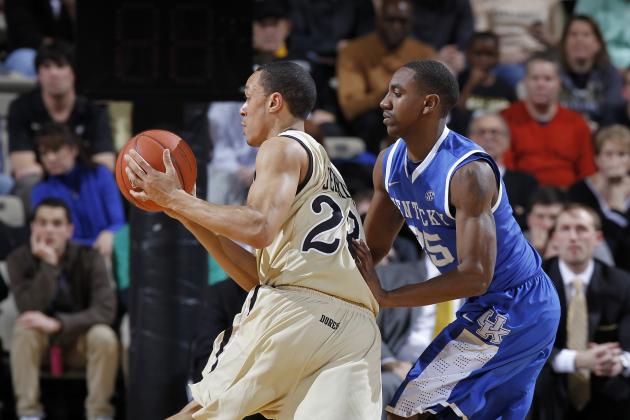 Joe Robbins/Getty Images

If there is one player out there who is going to come into the NBA ready to shoot the ball, look no further than John Jenkins.
The junior out of Vanderbilt definitely won't turn into the best player in this draft, but he has such a good shot that he's going to be making an impact early on, which is something that can't be said for guys like Andre Drummond or Austin Rivers.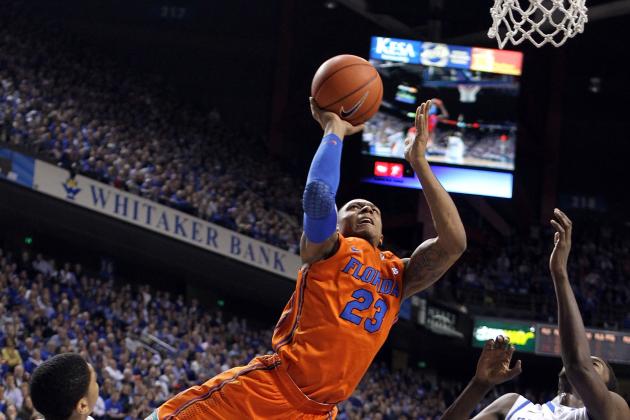 Andy Lyons/Getty Images

While it seems like every impact freshman is either playing in Kentucky, Connecticut or somewhere in between, there's a fellow down in Florida who I wouldn't mind having on my team.
Bradley Beal has a body that looks more mature than his age would hint at, standing at 6'4" and 204 pounds.
However, what makes Beal NBA-ready at this point is his ability to shoot the ball. He could start off in the league as no more than a shooter coming off screens and spotting up and he would help his team more than hurt it.
As he learns to handle the ball better and create his own shot, he'll get even better, but he could be a very good player early on.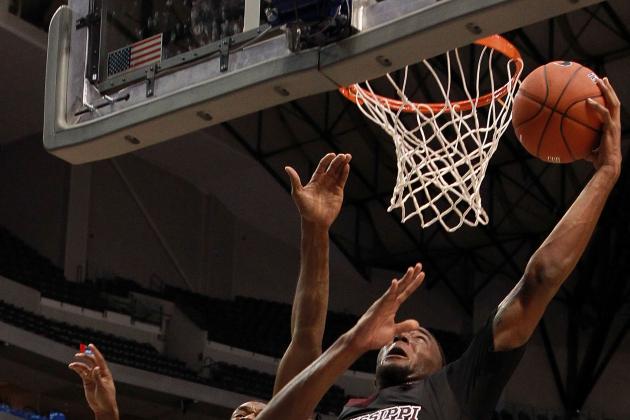 Ronald Martinez/Getty Images

Of all the excellent power forwards in this draft class, if you were to ask me which one has the most polished inside-outside offensive game, the answer has to be Arnett Moultrie.
Moultrie has the athleticism and size to both get to the rim with the ball and finish at the rim, but beyond that he has an outside game (he started college as a small forward). That, combined with his ability to handle the ball, allows him to do more than your average big man offensively.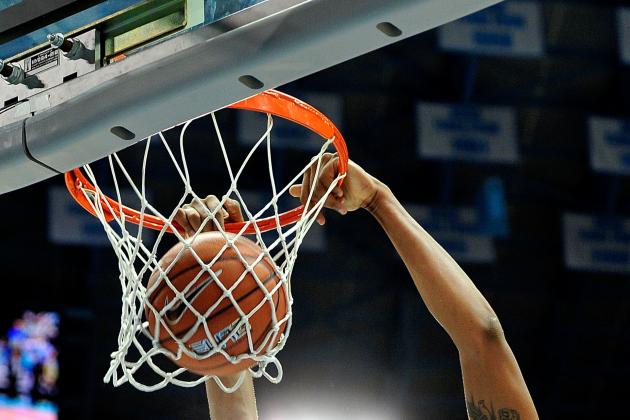 Grant Halverson/Getty Images

The number of good power forwards in this draft class is absolutely staggering, and when a guy like John Henson is projected to be a mid-round pick, you know it's looking good for teams in need of a big man.
It seems to me that regardless of skill level, most players that come out of North Carolina know how to play basketball. There is some amount of ingrained basketball intelligence that grows the longer they stay there, so Henson's three years now at UNC should help him out.
At the next level, Henson should be able to play defense early on to keep him on the court long enough to work out an offensive game. He absolutely wrecks teams with his length, and so long as he can continue to alter shots, he's going to be altering games.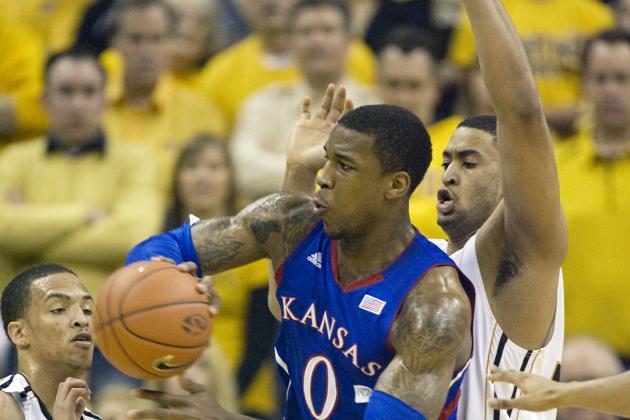 Ed Zurga/Getty Images

After becoming unburied on the Jayhawks depth chart with the Morris brothers going to the NBA last season, Thomas Robinson has burst onto the scene in Lawrence and left everyone screaming for more.
While there are more polished prospects offensively and guys better stylistically on defense, "Throb" is just something else entirely when you watch him play.
He has basketball instincts that allow him to lock onto a loose ball and track it down, and he has the speed and athleticism that few power forwards have. That will allow him to succeed early while he works on creating a real post game.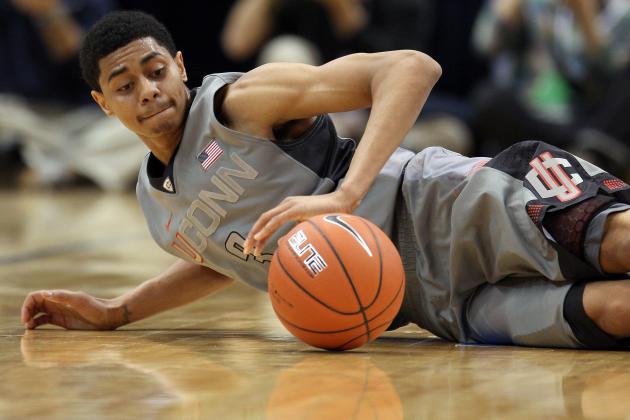 Elsa/Getty Images

As the Huskies have struggled over the past few games, we have seen Jeremy Lamb face and overcome some struggles. Teams started playing him more physically, leading to extremely poor shooting nights against Georgetown and Louisville. He put himself back together and put up nice games against Syracuse (a loss) and Seton Hall (a win).
At the very least, Jeremy Lamb's ability to shoot the ball and, more importantly, look for the easiest shot first is going to get him playing time early and often in the NBA.
In terms of his decision-making skills, he's kind of like Kyrie Irving has been for the Cavs this year. He knows he can shoot the three-ball, but he's going to look to take a few steps in and take a higher-percentage shot if given the opportunity.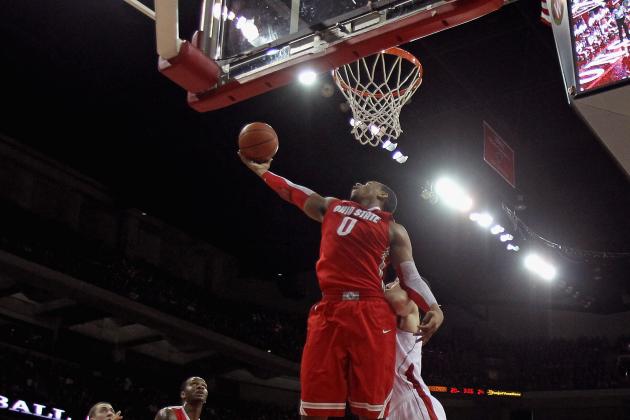 Jonathan Daniel/Getty Images

It seems that staying in college for that extra year is going to end up hurting Jared Sullinger's draft position, but in the long run it has been good for him and scouts alike.
With teams focusing more on locking down Sullinger this year compared to last year, we have seen the limits in Sully's game, which means he has seen them as well.
Sully has worked to smooth out his jumper and has ratcheted up his toughness on defense, which is what's expected out of a player like him, as he's a bit undersized.
In the end, Sully probably won't be as good as the Davises and Drummonds of this draft, but I think he's ready to come to an NBA team now to be planted down low and given the ball a few times a game to show off his footwork in the post.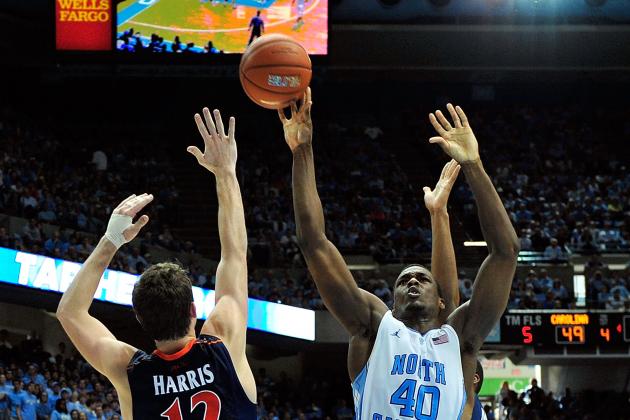 Grant Halverson/Getty Images

Throughout the land, there isn't a mid-sized player in college basketball who is more ready to make an impact in the NBA than Harrison Barnes. In fact, there probably isn't another player in the league, regardless of size, who is going to come in and play as well from the start.
Harrison Barnes has ideal size for his position, standing at 6'8" with a 7'0" wingspan. He has a manly body that allows him to play brutish defense when he wants to and bowl over players on his way to the lane a la LeBron James.
Beyond that, the only part of his game that really needs work is his ability to go to his left when forced and his mid-range jumper, and the extra year in college seems to have helped smooth out those lumps a bit.
If you are one of those twitterers, you can follow me @JDorsey33.