College Basketball's 10 Biggest Surprise Stars of 2011-12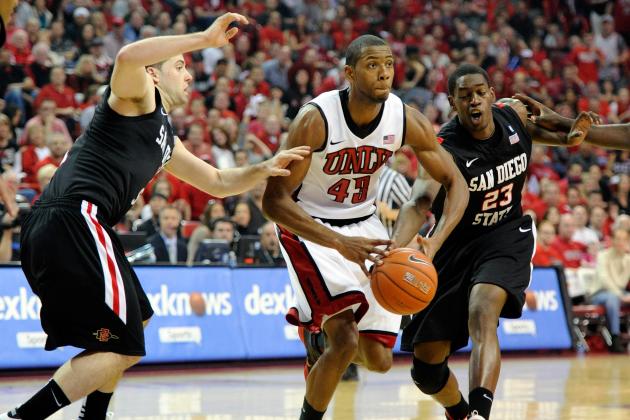 Ethan Miller/Getty Images

Every year in college basketball, there are a handful of unexpected players who burst onto the scene.
Even if these players have shown promise, the fact that they are finally living up to their potential or exceeding expectations makes them a surprise.
Here are the 10 biggest surprise stars of the 2011-12 season.
Begin Slideshow

»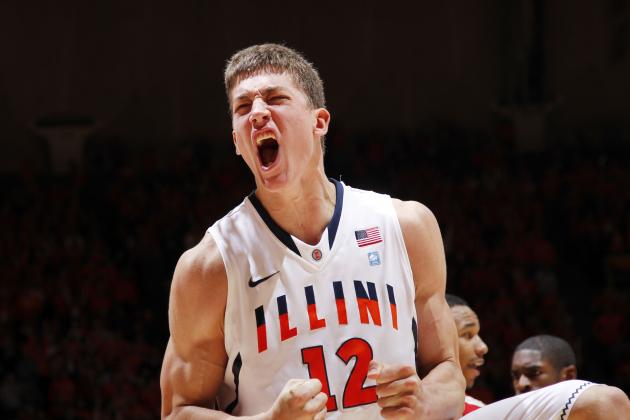 Joe Robbins/Getty Images

Illinois may be having a frustrating season, but Meyers Leonard is not.
The 7'1" sophomore has gone from averaging 2.1 points and 1.2 rebounds as a freshman to 13 points and 8.1 rebounds this year.
Leonard's seven double-doubles are a small sample of his solid second-year production.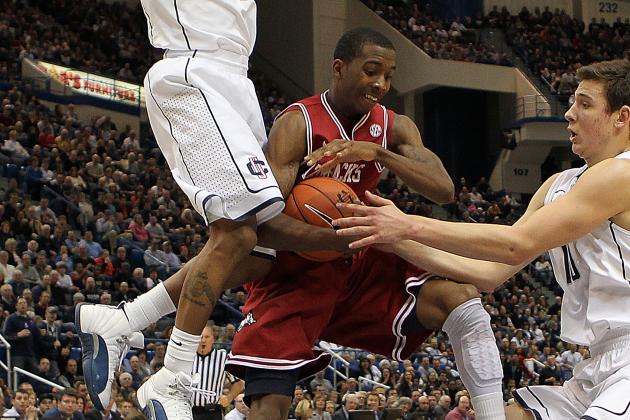 Jim Rogash/Getty Images

B.J. Young was expected to be a very good college basketball player. But most people didn't think that he would have to shoulder so much of the Razorbacks' load in his freshman year.
After Marshawn Powell went down with a season-ending injury, everything changed for Mike Anderson and Arkansas.
In Powell's absence, Young has stepped up and been the Hogs' go-to guy, scoring 14.5 points, grabbing three rebounds and handing out 2.1 assists per game.
While Arkansas is at least a year away from challenging at the top tier of the SEC, Young has established himself as one of the conference's best young (no pun intended) guards.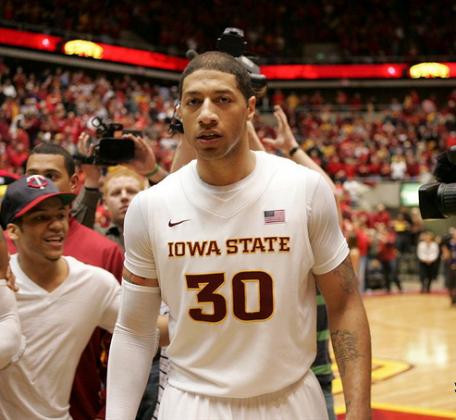 Royce White was a highly recruited player coming out of high school, but his career went literally nowhere at his first collegiate stop with Minnesota.
Fortunately for the Cyclones, White landed at Iowa State for his second chance—and boy, is he making the best of it.
White is averaging 13.2 points and 9.2 rebounds per game. He is the No. 2 rebounder in the Big 12. Most importantly, his skill and versatility has helped ISU improve from 16-16 last year to 18-8 so far in 2011-12.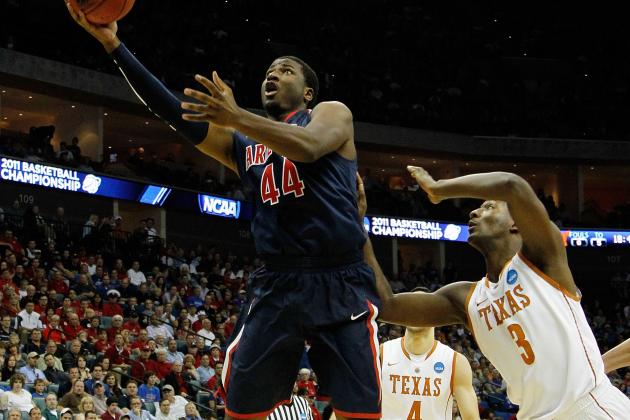 Tom Pennington/Getty Images

Sean Miller needed someone to fill the massive void created by Derrick Williams' early departure to the NBA. Solomon Hill is that player.
He had two solid seasons under his belt going his junior year, but he has done a little of everything for the 19-8 Cats this season.
He is the team's leading rebounder (8.1 rpg), assist man (2.8 apg) and the team's No. 2 scorer (12.5 ppg).
Because he can fill so many different roles on the team, Arizona has been able to play with an undersized lineup and still challenge for the Pac-12 title.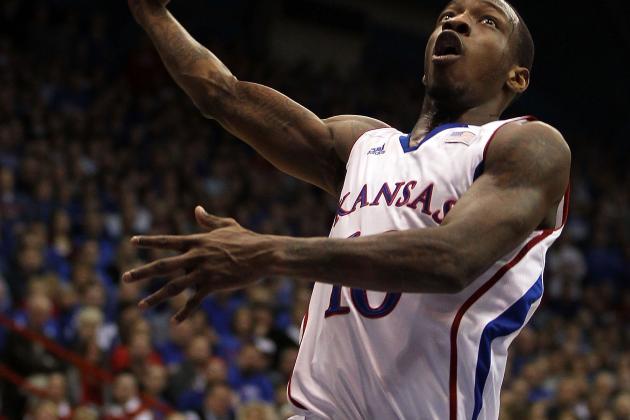 Jamie Squire/Getty Images

Tyshawn Taylor has always shown that he has exceptional ability at Kansas. Even as a freshman, Taylor averaged nearly 10 points per game as a secondary option in the Jayhawks' lineup.
But this season, Bill Self needed the 6'3" guard from Jersey to step up and lead this team. Taylor has met the challenge in providing the production and leadership that has helped Kansas to an unpredictably good season.
Taylor is averaging 16.9 points and 5.1 assists per game. He has improved his three-point shooting (43.1 percent) so that he can help take the pressure off of Thomas Robinson in the middle.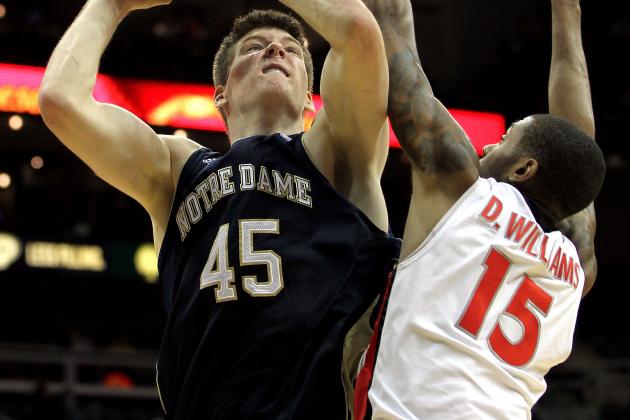 Jamie Squire/Getty Images

After Tim Abromaitis went down to a season-ending injury, pretty much everyone wrote Mike Brey's Fighting Irish off.
But after Brey circled the wagons, Notre Dame moved on, and Jack Cooley should get a lot of credit for that.
Cooley's first two seasons in South Bend were unglamorous to say the least, but this year, the 6'9" junior forward is averaging 11.9 points and 9.2 boards per game. Over the last three games, Cooley has upped his game even further, averaging 21.7 points and 14.7 rebounds.
While many people even inside the Big East don't know much about him, Cooley is a big reason why Notre Dame has won seven straight and currently sits at third place in the conference.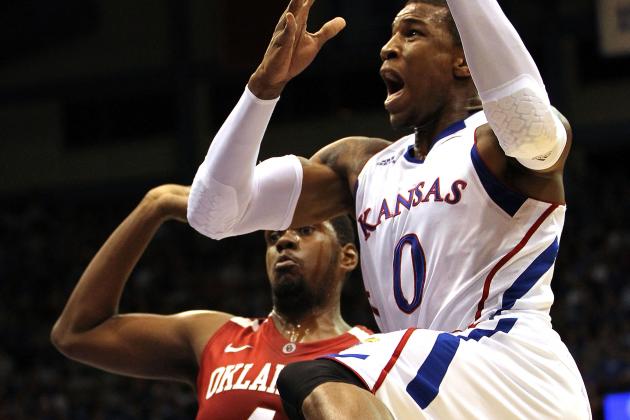 Jamie Squire/Getty Images

Thomas Robinson was a quality bench player for Bill Self for his first two years at Kansas. Last year, Robinson did a very good job of backing up the Morris twins, playing 14.6 minutes and putting up 7.6 points and 6.4 rebounds per game.
The question on Robinson was: If you double his time, would you double his production? The answer to that is a resounding yes. The 6'10" junior from Washington D.C. is averaging 17.8 points and 12 rebounds per game as the catalyst for the Jayhawks.
Many people thought that he had elite-level talent, but weren't sure whether everything would come together when he was the primary focus of the KU attack.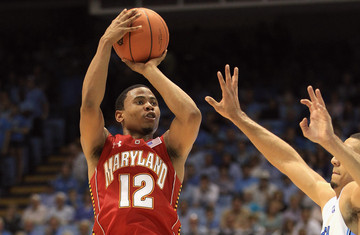 Terrell Stoglin had a good freshman season for the Terrapins in 2010-11, averaging 11.4 points and dishing out 3.3 assists per game. Still, not too many people anticipated the 6'1" lefty almost doubling his point production and leading the ACC in scoring as a sophomore.
This year, Stoglin is putting up 21.6 points per game on 42.4 percent shooting. He is averaging 3.5 rebounds and two assists per game.
While Maryland is going through the first year of rebuilding under new coach Mark Turgeon, Stoglin's astonishing performance has provided hope for Terrapin fans.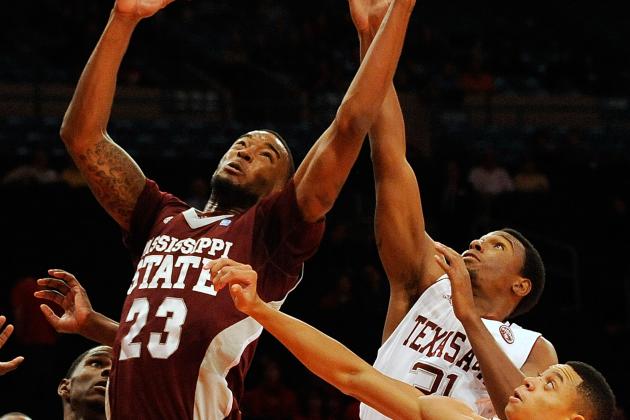 Patrick McDermott/Getty Images

Arnett Moultrie played two solid seasons in obscurity for New Mexico State. Now, in his first season for the Bulldogs, Moultrie has established himself as one of the top bigs in the country.
The 6'11" forward from Memphis has been averaging a double-double (16.5 points and 10.8 rebounds) to lead his team in scoring and rebounding, while simultaneously leading the SEC in boards.
There's no way that the Bulldogs would be 19-7 and ranked in the Top 25 without Moultrie's excellent production in the paint.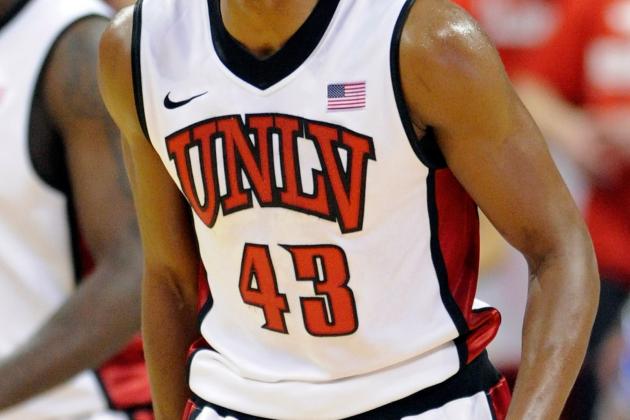 Ethan Miller/Getty Images

Mike Moser started his career as a rarely-used bench player at UCLA. In the entire 2009-10 season, Moser played 70 minutes for the Bruins, scoring nine points (on 4-of-20 shooting, including 1-for-11 from beyond the arc) and grabbing seven rebounds.
Fast forward to this season. Moser, after transferring, is now starting for the Rebels, averaging a double-double (15 points and 11.3 rebounds per game). Moser is the No. 4 rebounder in the country, and has put up 13 double-doubles on the season.
The 6'8" forward from Portland is a huge reason why UNLV is 22-5, ranked No. 11 and in second place in a closely-contested Mountain West Conference race.