Why the Mets Aren't Completely Doomed in 2012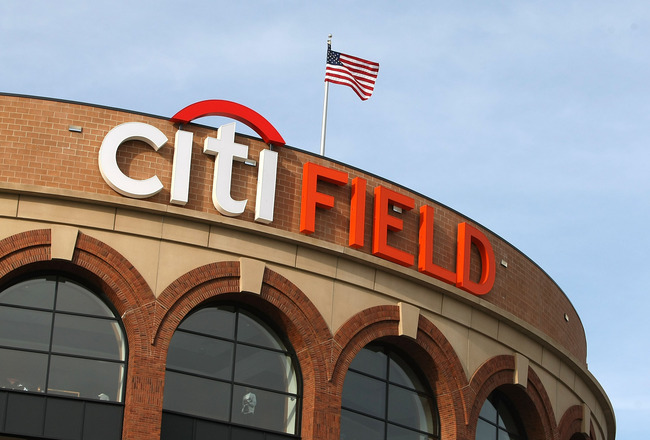 Nick Laham/Getty Images
The Mets' home of Citi Field, where beer, hot dogs and tickets will be on the cheap side once again. Well, maybe not the beer, or the hot dogs for that matter, but Citi Field actually could be a great place to catch a ballgame in 2012, whether it's to see the Mets play or watch a team play against them.
Ike Davis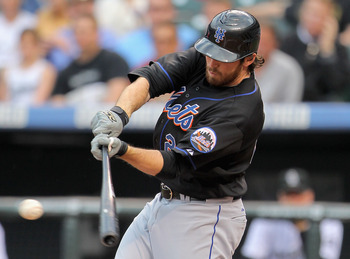 Ike Davis
Doug Pensinger/Getty Images
Before his season-ending ankle injury, Davis was hitting .302 with seven home runs and 25 RBI. If Davis comes back healthy and starts the season at first base, it is not unrealistic that he could potentially hit 25 home runs and drive in 100 runs.
Davis is still only 24 and is loaded with potential. If the Mets are smart and don't deal him away, he could become a fixture in New York for a long time.
Lucas Duda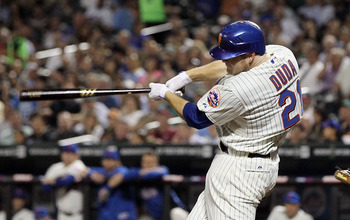 Lucas Duda
Jim McIsaac/Getty Images
Lucas Duda, who just turned 26, became a solid presence in the Mets lineup last season when his bat finally came around. After hitting only .202 as a rookie, Duda turned his career around by hitting .290 with 10 home runs and 50 RBI in only 100 games played.
Out of USC, Duda, who stands a mighty 6'4", is a power hitter who is waiting to explode and reach his full potential.
Daniel Murphy
Daniel Murphy
Andy Lyons/Getty Images
Murphy, also 26, defined himself as a true slap hitter in 2011, hitting .320 while accumulating 28 doubles. Before his season-ending knee injury, Murphy was a bright spot in an otherwise dark Mets campaign. If he can recover fully and play second base all year, look for Daniel Murphy to keep improving.
Jose Reyes
Jose Reyes
Jamie McCarthy/Getty Images
Devout Mets fans will bemoan the fact that the mighty Jose Reyes flew the coop and fled for the Miami Marlins. Not I.
Reyes, 28, has not played a full season since 2008. In fact, Reyes has only played in 130 or more games in five out of nine seasons in the big leagues. Gone are the days of Reyes stealing 78 bases (2007) and hitting 19 home runs (2006).
Did the Mets really want this guy playing until he was 34? With a game based on speed and quickness, as soon as that leaves him, Reyes will just be going through the motions on the baseball field.
With the departure of Reyes, Ruben Tejada should get a shot at starting everyday at short. Make no mistake about it, the Mets are rebuilding; the only problem is that in New York, that term is, shall we say, frowned upon.
Keep Reading

New York Mets: Like this team?