2012 MLB Free Agency: Every Team's Best Non-Move of the Winter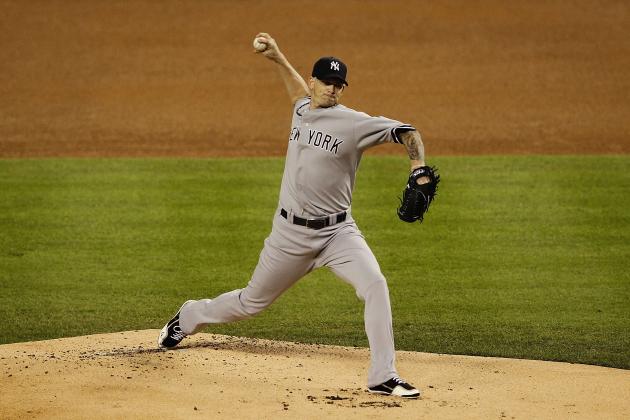 Leon Halip/Getty Images

Often in baseball, the moves a team makes during an offseason can determine how well they do. It sounds obvious on the surface, as that's how the Milwaukee Brewers made the playoffs this past season.
However, the offseason can mean just as much by what teams don't do and the moves they don't make. They could be avoiding a high-risk situation or keeping a core intact that simply should not be messed with.
Here is the best non-move by each major league team this past offseason.
Begin Slideshow

»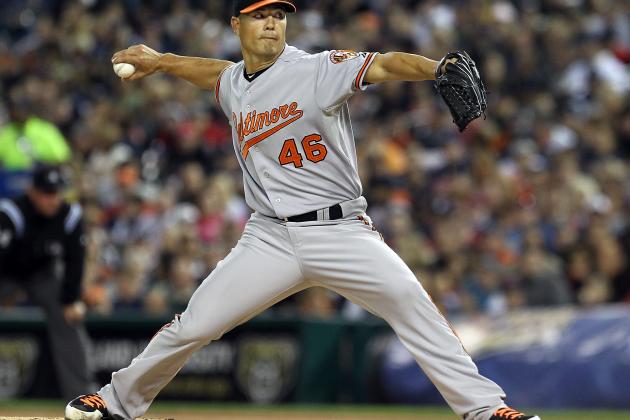 Dave Reginek/Getty Images

The Baltimore Orioles did not do too much this offseason, though it did seem like their pitching staff was going to take a hit it could not afford with Jeremy Guthrie on the trade market.
Luckily, they're keeping him for now. He may be just an innings eater, but they don't have much else in the rotation. Zach Britton and Brian Matusz should improve next year, but they need the presence in the lineup Guthrie provides.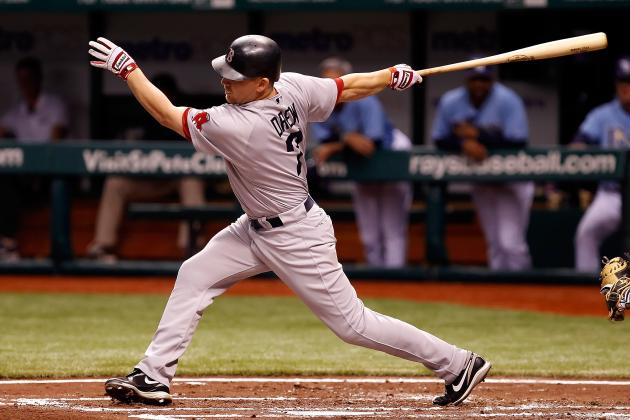 J. Meric/Getty Images

J.D. Drew was that type of player who seemed to have a great amount of talent, yet it didn't amount to all the much production. The Boston Red Sox found that out, though he was not all that bad numbers-wise.
Still, after not doing much in 2011, it was the right move for the Red Sox to instead pick up Cody Ross and let Carl Crawford bounce back rather than giving Drew even more money.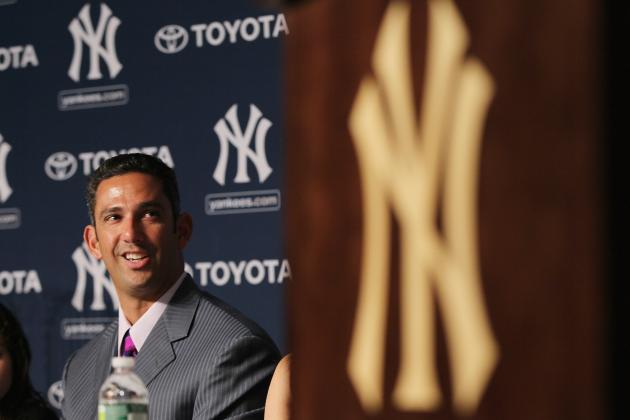 Mike Stobe/Getty Images

I approve of most of the moves that the Yankees made this offseason, and they don't have much in the way of non-moves to speak of. One that does stand out, however, is the Jorge Posada situation.
The great catcher decided to retire, which was both the right move for him and the Yankees, as he no longer had the production. Had the Yankees tried to keep him another year since they do not have a full-time DH in place, it would have worked out badly.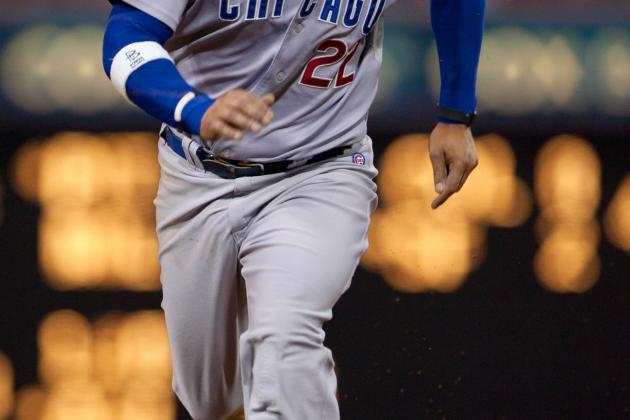 Kent Horner/Getty Images

After the Tampa Bay Rays decided not to re-sign Casey Kotchman after a good season, they upgraded offensively at the position to sign Carlos Pena.
Because of his struggles in 2010, they made sure just to give him a one-year deal, making the best of the signing. He will provide the home runs, and it will be a good move as long as he doesn't hit under .200 again.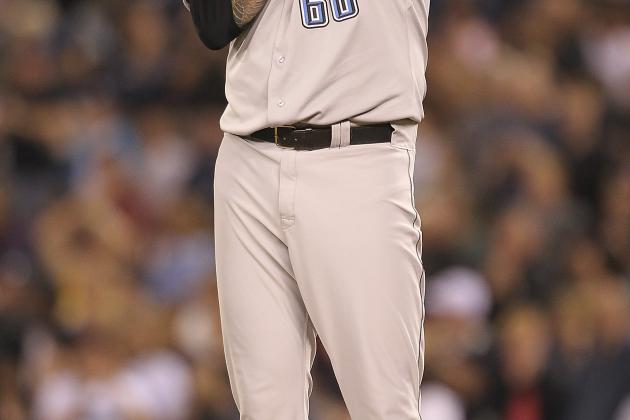 Otto Greule Jr/Getty Images

Teams end up trying out several different closers in a season if one doesn't work out, and once in a while it works. For every Ryan Franklin situation in St. Louis, however, there are 10 Toronto issues, where neither Jon Rauch or Frank Francisco were excellent closers.
They could have kept one for consistency, but instead picked up Sergio Santos from the Chicago White Sox, giving their bullpen a bit of life to go with what they have elsewhere.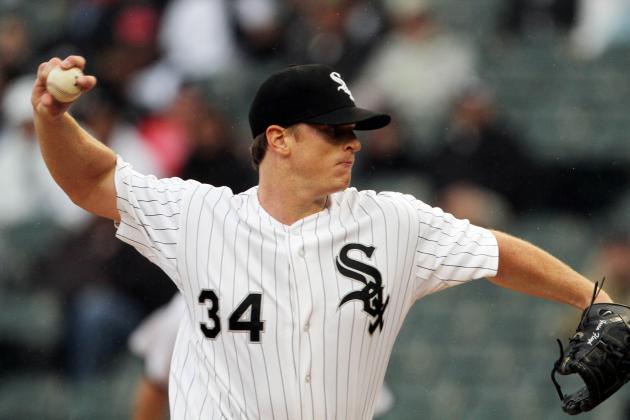 Tasos Katopodis/Getty Images

The Chicago White Sox lost their ace in Mark Buehrle this offseason, and didn't add anyone else to fill that spot, instead extending John Danks' contract.
Given that their rotation could be iffy, it's a good thing that they didn't trade Gavin Floyd this offseason, who will have no trouble filling a good spot in the rotation. Besides, if the White Sox don't go anywhere in 2012 then they can trade him at the deadline.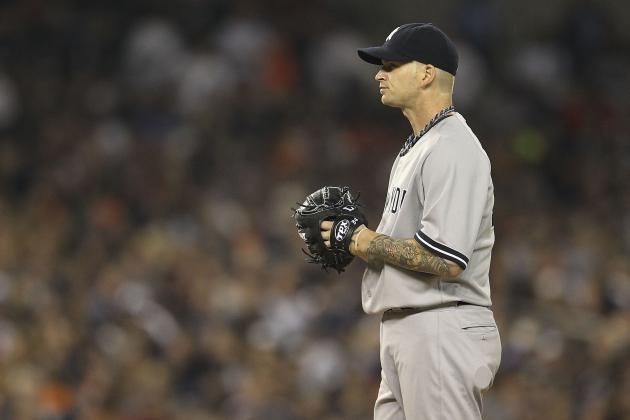 Leon Halip/Getty Images

Just recently, there was a trade rumor going around involving the trade of bloated contracts. The Indians would give up Travis Hafner and the Yankees would give up A.J. Burnett.
The back of the Indians rotation is loaded with question marks as it is without adding Burnett there, and the loss of Hafner would cost them a DH, which they don't have a suitable replacement for.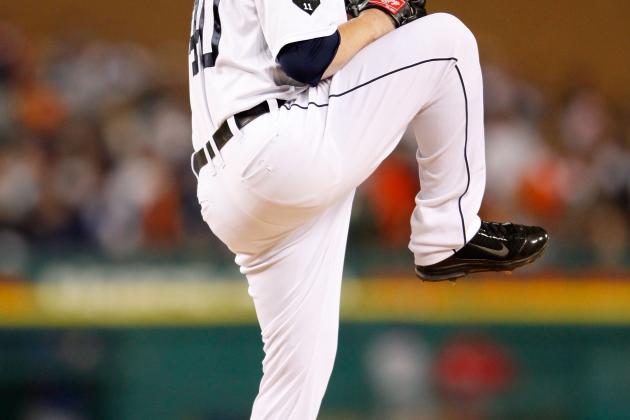 Leon Halip/Getty Images

With the departure of Brad Penny, the Detroit Tigers had a clear top four in their starting rotation, with a question mark at No. 5. They could use Phil Coke, Jacob Turner, or perhaps another pitcher.
The third option was talked about, but they instead further improved their starting lineup without messing with their rotation. There was nothing to mess with, so it was a great move.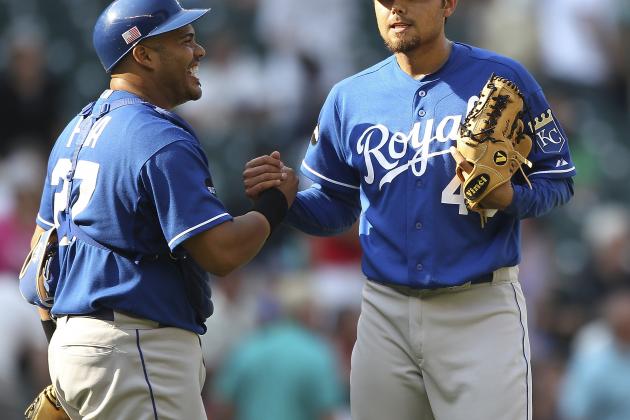 Otto Greule Jr/Getty Images

This one might be controversial, since Joakim Soria is someone who has been the subject of trade rumors from Kansas City for a long time. On the surface, as a result, it may seem like it's silly that they're holding on.
However, the market for closers has been fairly deep, and many have been traded. As a result, keeping Soria might be the best move for them, since they may be able to get more at the deadline than they would this offseason.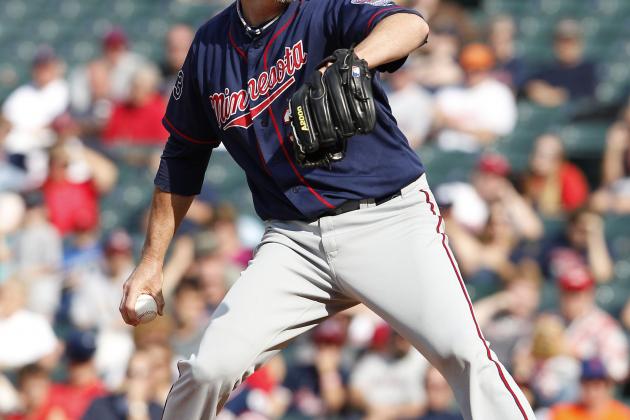 David Maxwell/Getty Images

Joe Nathan was an elite closer for many seasons for the Minnesota Twins. After recovering from Tommy John surgery, however, he struggled in 2011, and the Twins had to make a tough decision on him.
Letting him go was the right one. I may not be high on Matt Capps, but at least he has more years left in the tank than Nathan, who could very well be done.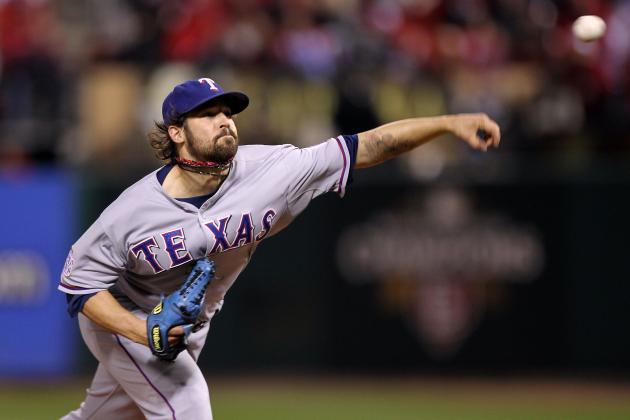 Ezra Shaw/Getty Images

The Los Angeles Angels seem to know exactly what they were doing in the offseason, signing Albert Pujols and C.J. Wilson to long-term deals.
They could have added another big free agent to keep up with the Texas Rangers, but they already won 86 games with what they have, and if they don't dominate the division this coming year, they'll have no trouble doing so in 2013.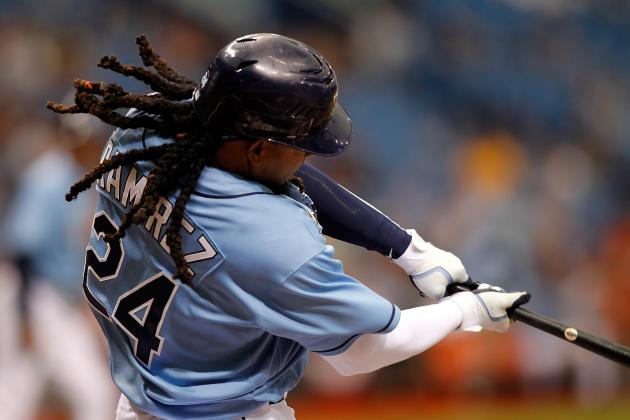 J. Meric/Getty Images

The Oakland Athletics may have been the toughest slide to do, just because, after looking at all their moves and non-moves, I don't really get what direction they're trying to go.
At least they didn't sign Manny Ramirez, though that could happen too, at which case I'll just shrug off whatever moves they do after that.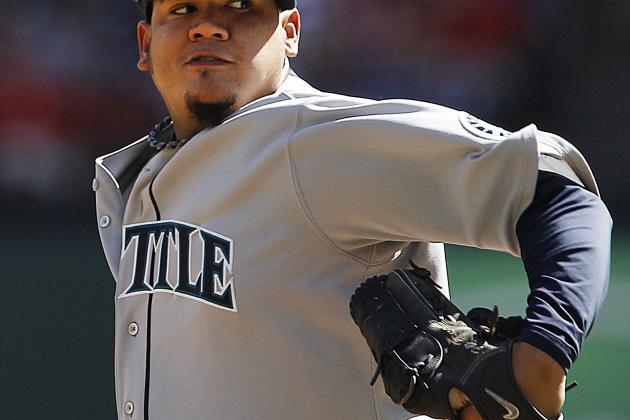 Brandon Wade/Getty Images

I don't get why people put Felix Hernandez in trade rumors. At least until free agency, the Mariners have made it clear that Hernandez will be on the team, and I don't see a reason not to believe that.
The trade of Michael Pineda for some bats was just as effective in helping out the team.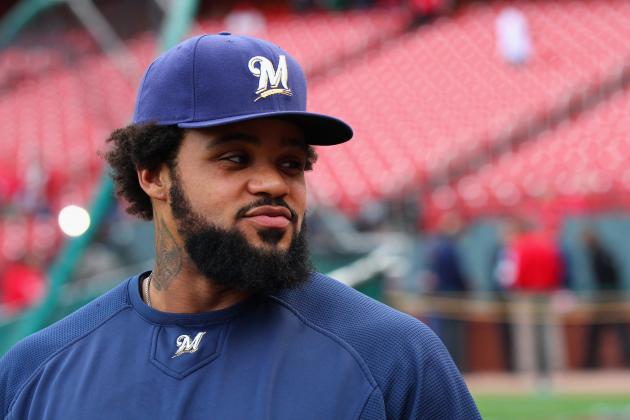 Dilip Vishwanat/Getty Images

There was talk about the Texas Rangers taking their already monster lineup and cranking it up to 11 by signing Prince Fielder, putting most of their reliance on their hitting crew for 2012.
Even if they had the money for Fielder, it would be better spent on their huge crop of free agents that are upcoming, such as Ian Kinsler and Josh Hamilton.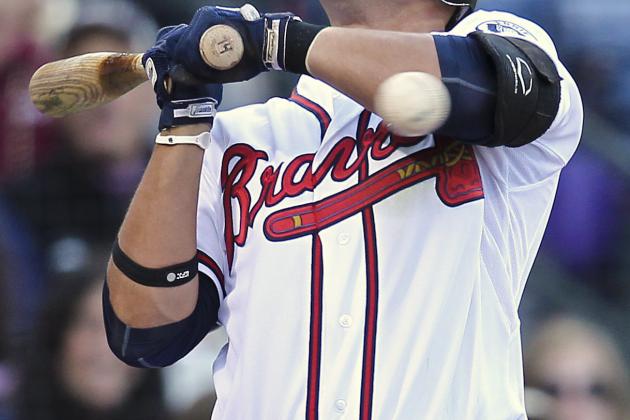 Daniel Shirey/Getty Images

From the start of the offseason, it seemed like the Braves would trade Jair Jurrjens and Martin Prado. Jurrjens made sense, since he was a young gun that the Braves could use to further build. Besides, the Braves are overstocked with amazing pitching prospects.
On the other hand, the hitters in their farm system are not all that impressive, so keeping Prado was the right move in the end. He's not an MVP candidate, but he's a versatile hitter who will be a good role player for the team.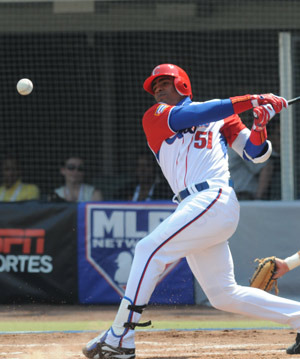 The Miami Marlins invested a lot of money this offseason, and probably overpaid for talent. Despite that, it was actually quite easy to pick a non-move, as a lot of experts were certain Yoenis Cespedes would sign with the Marlins.
He instead signed with Oakland, and Miami avoided spending too much on unproven talent. Their outfield is full of young talent (though the jury's out on Chris Coghlan), and the Marlins have too much risk as it is, the Cespedes pickup would have certainly backfired.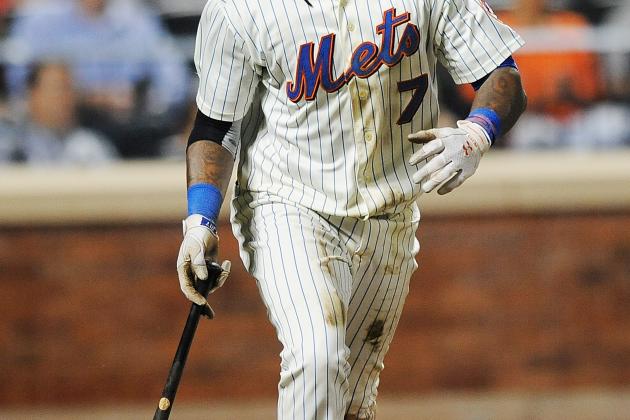 Patrick McDermott/Getty Images

The New York Mets are at a point where they need to rebuild, and this offseason they were down to having only Jason Bay and David Wright's big contracts to worry about.
As much as Jose Reyes would have been helpful, he was way too expensive for the Mets, and they need to work with the prospects that are coming through their system.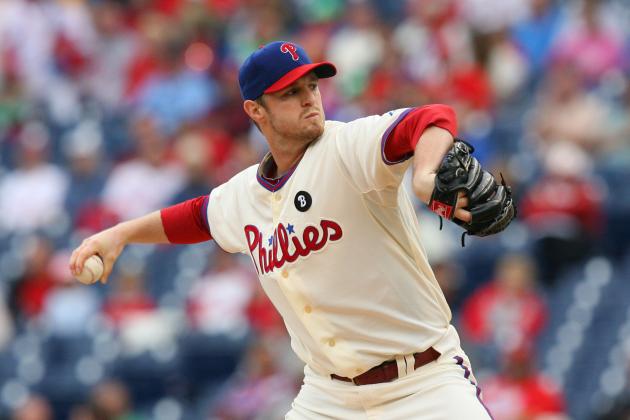 Hunter Martin/Getty Images

With all the questions surrounding Roy Oswalt after a confusing 2011 season, the Phillies let their fourth starter go. The question then became who they could acquire to add to that roster.
Instead of panicking at that thought, they further strengthened their bullpen with Jonathan Papelbon, and they can pencil in Kyle Kendrick at the No. 5 spot, since Vance Worley proved himself last year.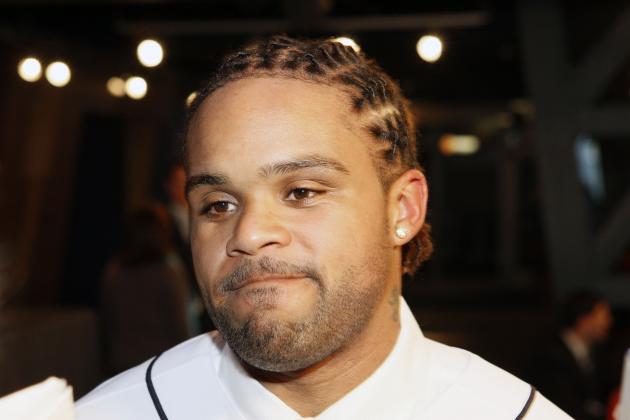 Jorge Lemus/Getty Images

It looked like the Washington Nationals would make another huge move in the offseason, like they did last year when they acquired Jayson Werth. Prince Fielder seemed like a good target for them, since the price would not be an issue.
With the surge of Michael Morse as a power bat and prospects gaining traction, it was a good move to pass on Fielder, since they have enough money invested elsewhere in a tough division.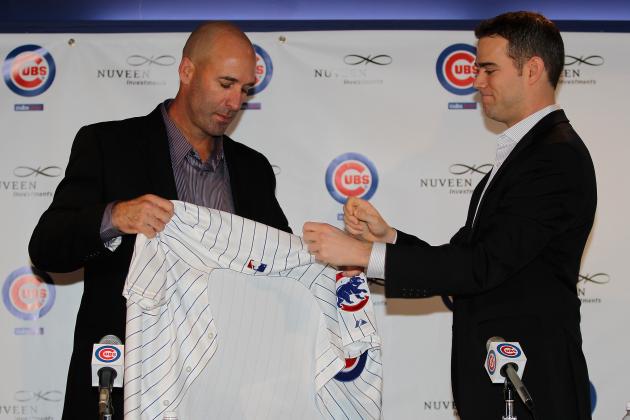 Jonathan Daniel/Getty Images

It was very tempting for the Chicago Cubs to start making giant contract moves this offseason. Albert Pujols was tossed around for them (not by me) as well as Yoenis Cespedes (by me).
Instead, they solidified first base with Anthony Rizzo, brought in Theo Epstein for their front office, and got rid of Carlos Zambrano. They're making small moves while rebuilding to push them ahead in the years to come, and quite frankly, it's about time the Cubs tried this approach.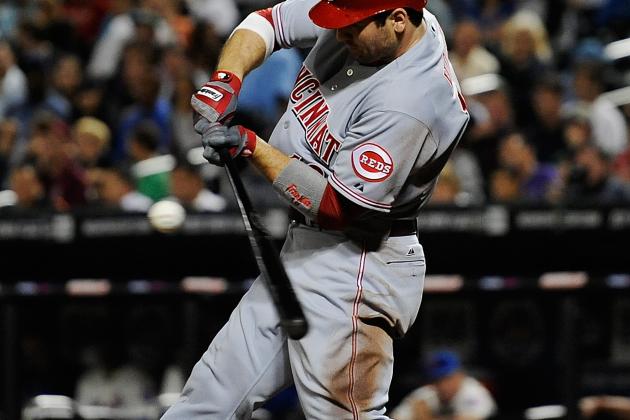 Patrick McDermott/Getty Images

I don't like taking the cheap route by using none as a response, but the Reds' offseason has been all about winning now, making good moves and bad moves. Nowhere do you see no moves.
They still need a veteran pitcher, which they could get in Roy Oswalt. Again, it's a good move, but not acquiring him would not be a great non-move, since he should still know the division quite well.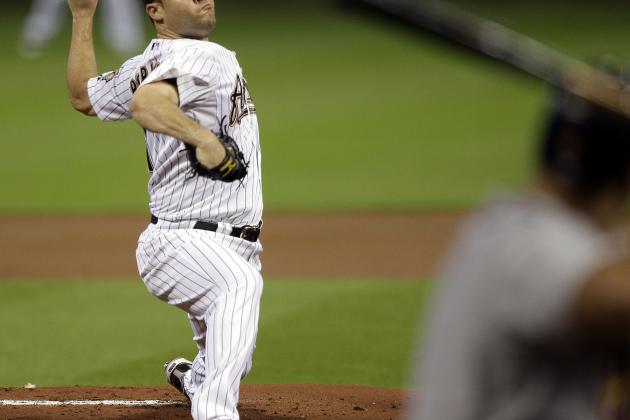 Bob Levey/Getty Images

The Houston Astros are in full rebuilding mode, at least that's what the plan was when Michael Bourn and Hunter Pence were traded. There are, however, a couple big contracts that are expiring that the Astros could shop around.
Wandy Rodriguez has two years left on his deal, and can help any prospects that make their debut. Trading Brett Myers is fine, but I like that they've kept Rodriguez, who's been their most consistent pitcher easily.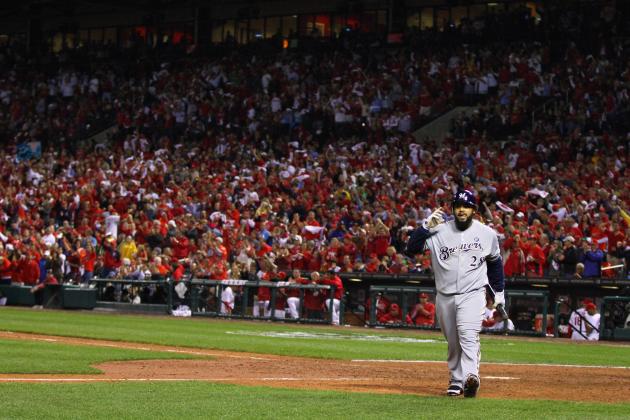 Dilip Vishwanat/Getty Images

It was probably tempting for the Milwaukee Brewers to hold onto Prince Fielder, even though it would mean spending any money they would have indefinitely.
However, letting him go was the right move, since not only could they not afford him, but they have enough power in their lineup to withstand the vacuum. Besides, Mat Gamel's shown enough to be fine at first base at least for 2012.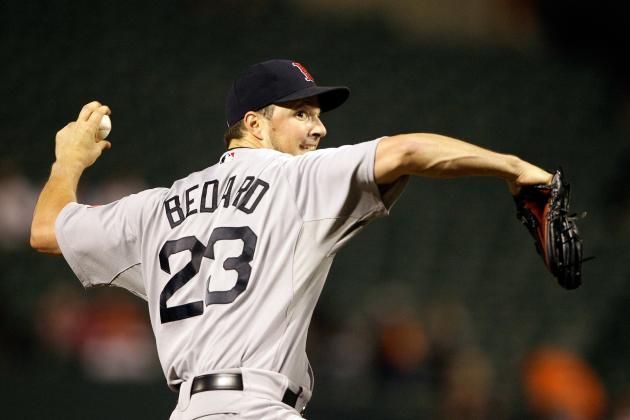 Rob Carr/Getty Images

The other teams in the NL Central who are contending seemed to try and make big moves to keep them at the top, and some were quite high-risk.
The Pirates, on the other hand, made a bunch of small moves, and if they pay off, they'll be just as effective. They were surprisingly active, and the pickups they made I think were great.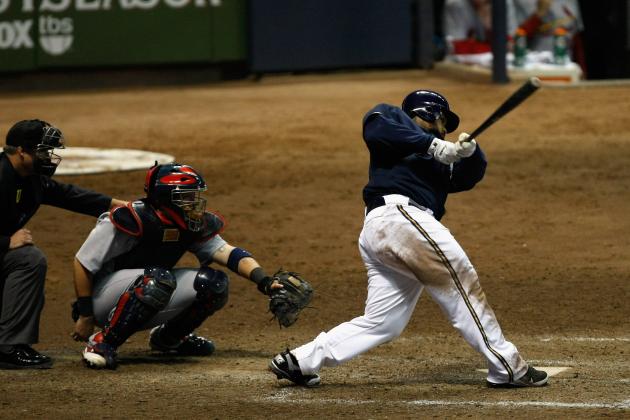 Scott Boehm/Getty Images

I feel like I'm overusing Prince Fielder as an example, but for the teams used as examples, it applies, and it may apply to the Cardinals more than anyone.
When Albert Pujols signed with another team, it likely felt tempting to go with Prince Fielder, who would have wanted almost the same amount of money. That would have hurt the Cardinals' image has they then signed him, especially since he may slow down quicker.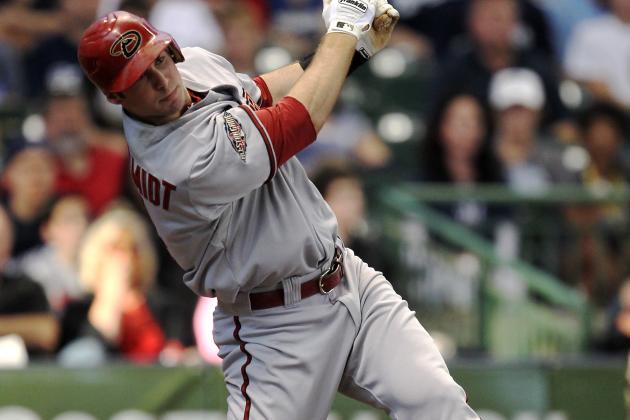 Jonathan Daniel/Getty Images

Given the level of quality at the first base position in this year's free agency class, it wasn't out of the question that the Diamondbacks might try to take a stab at one of them, since that was a weak spot this year.
However, they know that Paul Goldschmidt is their first baseman of the future, so adding another bat in that spot would not have been a smart move anyway.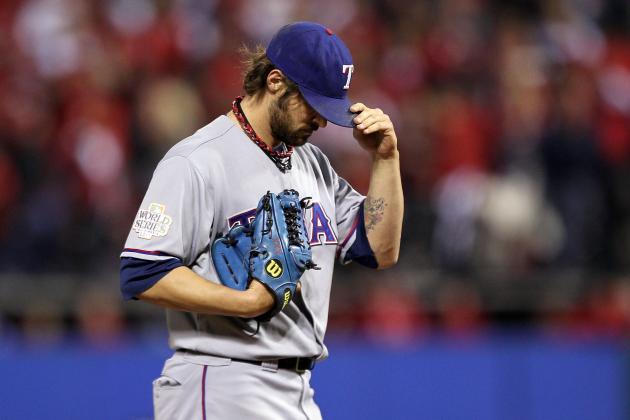 Ezra Shaw/Getty Images

I never saw any notes that the Colorado Rockies had any interest in C.J. Wilson, and they have plenty of talent trying to make their way into the rotation already. So why do I include it?
It seems that Colorado learned its lesson that it's not a team that can pick up aces in free agency and expect them to succeed. It never works out, and bringing in younger talent is the better option for them.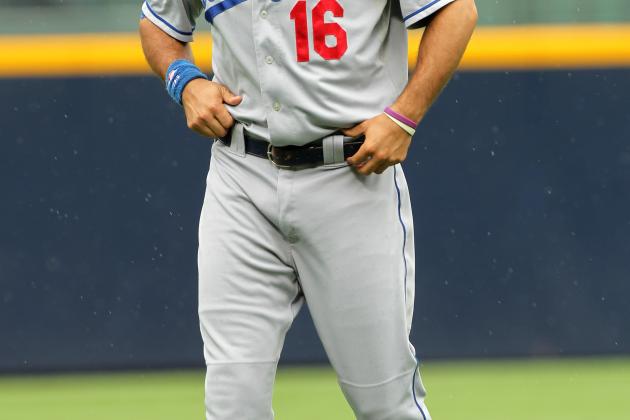 Joe Murphy/Getty Images

Andre Ethier is in a difficult situation, mainly since the Dodgers have clearly made Matt Kemp the future piece to build around. As a result, the Dodgers could either give Ethier a contract extension now after a down year, or trade him for some pieces.
The Dodgers have chosen the second option, and since he should have no problem bouncing back in 2012, it should turn out to be the right move.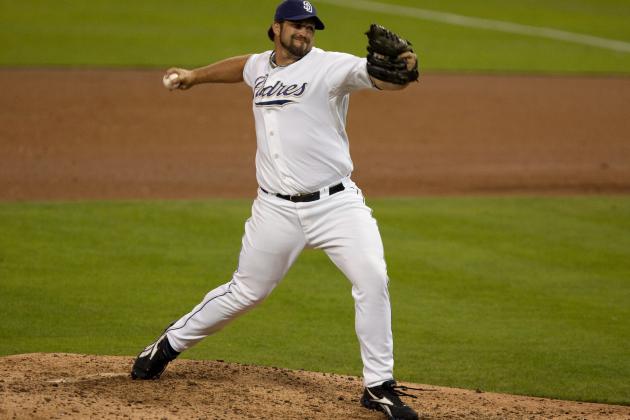 Kent Horner/Getty Images

Sure, it was disappointing to see Heath Bell go, since he had been one of baseball's elite relievers the past few seasons.
That being said, he was starting to age a bit, and he would have been too expensive to keep. The Padres have no trouble making pitchers great already, there's no need for them to spend top dollar on them.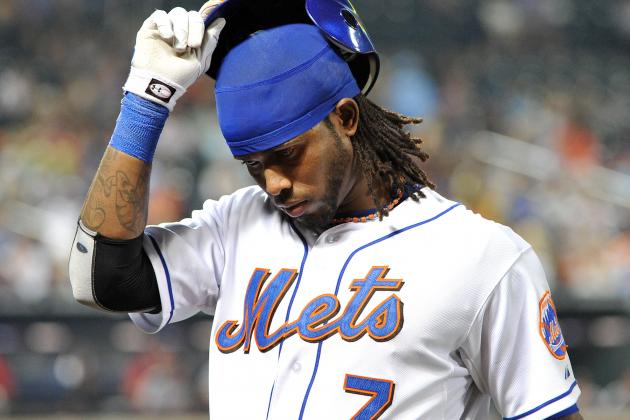 Christopher Pasatieri/Getty Images

The Giants had weaknesses at shortstop and the outfield this past season, with the committee of Brandon Crawford and Miguel Tejada not getting it done. As a result, signing Jose Reyes didn't sound that bad on paper.
However, the Giants know that any money will go into pitching first, and they found a better deal in a different Met, trading for Angel Pagan. The Marlins ended up overpaying for Reyes anyway, so if there was any desire to pick him up, it's a good thing they didn't listen to that.