Baltimore Ravens: Top 5 Under-the-Radar Possible Free Agent Signings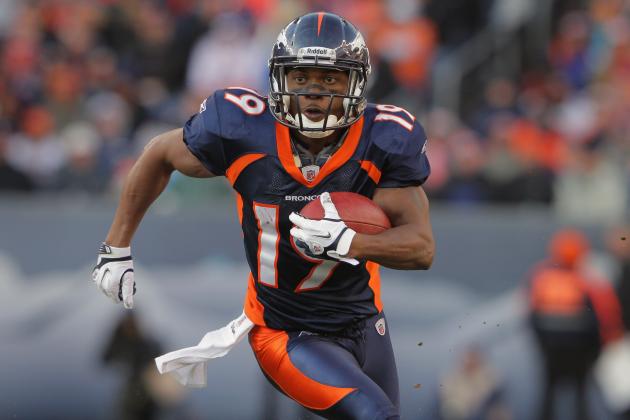 Doug Pensinger/Getty Images

Most everyone knows that the Ravens are conservative in free agency. Big signings are not their thing; they'd rather build through the draft and acquire a few key veterans.
This year, fans are calling for the Ravens to make a big splash into the deepest group of free agent wide receivers in history, but the Ravens will almost certainly opt for a cheaper option.
The Ravens can get elite production out of lesser-known free agents. Here are five to look out for.
Begin Slideshow

»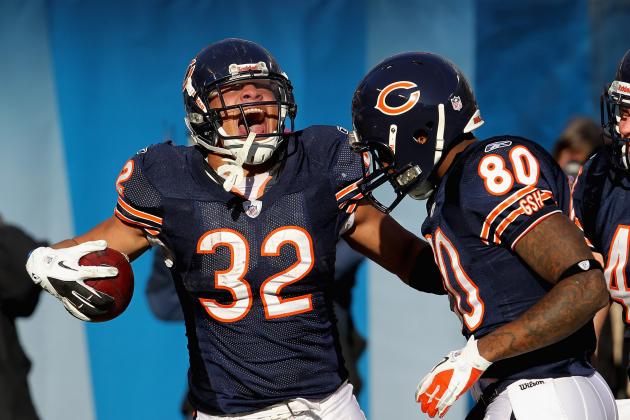 Jonathan Daniel/Getty Images

The Ravens might want a proven commodity backing up Ray Rice, so they might be in the market for a running back in free agency.
Most of the running backs available are either too old or too pricey to be a smart signing, but Kahlil Bell is neither. Bell has the most upside of any back available in free agency, and he should come at a low price.
Bell played very well for the Bears in 2011. He is a solid overall back that would be an excellent complement to Ray Rice, and he is well worth consideration for the Ravens.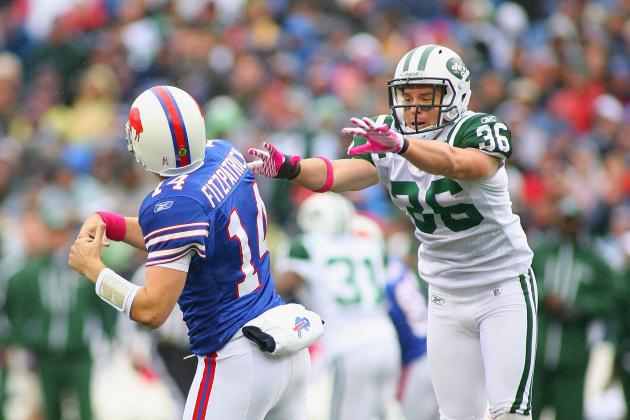 Rick Stewart/Getty Images

Ravens fans should remember Leonhard fondly from his short stint in Baltimore, and he would make a lot of sense to bring back for a second time.
It's important to note that Leonhard is injured and might not be back right away next season, but he is confident that he will heal quickly.
Leonhard is familiar with the Ravens organization, and he can still play at a solid level. He isn't an every-down player anymore, but with Ed Reed and Bernard Pollard, he doesn't have to be.
For his contributions on both special teams and defense, Leonhard should be considered. Ravens fans would gladly welcome him back.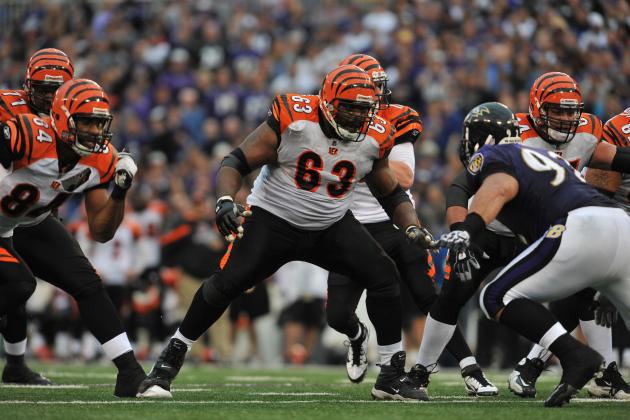 Larry French/Getty Images

Not many Ravens fans know who Bobbie Williams is, but the Ravens defensive linemen definitely know. Williams is a powerful run-blocker who has been a key cog in the Bengals offensive line for years.
Williams, like Leonhard, is coming back from injury, and further, he is 36 years old. Still, the Ravens have a history of signing aging, but still talented, offensive linemen at an affordable cost.
If the Ravens think Williams can come back strong, he could be a solid replacement for Ben Grubbs at best, and at worst, he can provide a solid veteran presence.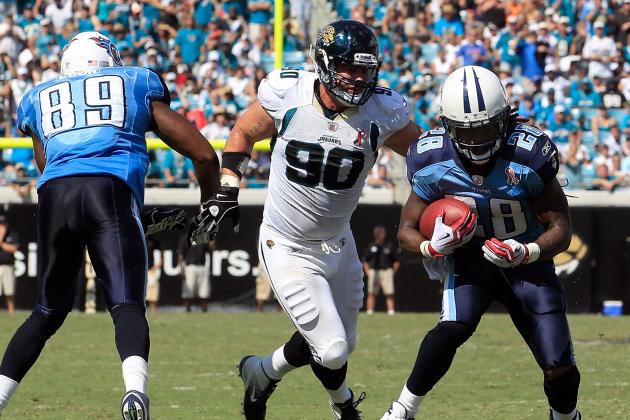 Sam Greenwood/Getty Images

Matt Roth should be well known to the Ravens, who have played against him numerous times over the past few years.
Roth is an unspectacular, but solid run defender and pass-rusher. He is a hustle player who has experience in both 4-3 and 3-4 defenses. His versatility and hustle is reminiscent of Jarret Johnson, but Roth will come at a fraction of the cost.
The Ravens will likely letJohnson walk in free agency, and Roth could be a solid, stop-gap replacement.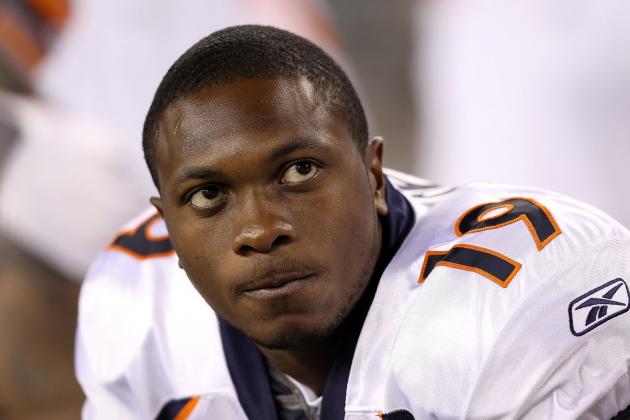 Christian Petersen/Getty Images

Of all free agents, none makes mores sense for the Baltimore Ravens than Eddie Royal.
Royal would help the Ravens in so many ways. First, he is an excellent punt returner. Last year, the Ravens used Lardarius Webb at punt returner, but they would be unwise to continue to use their best cornerback on returns.
Second, Royal would instantly become the third receiver for the Ravens offense. Royal is a solid slot receiver with good hands, good speed and dynamic after-the-catch ability. He would greatly boost the Ravens' short passing game.
Finally, though he's better in the short game, Royal is a competent deep threat with enough speed to stretch the field. With Royal on the field, opposing safeties could not focus solely on Torrey Smith, opening up the deep passing game.
All in all, Royal would be an affordable option that could provide a big boost to the Ravens both on offense and special teams. He is perhaps the most underrated free agent this year.