NBA Three-Point Contests 2012: Breaking Down Odds for Each Participant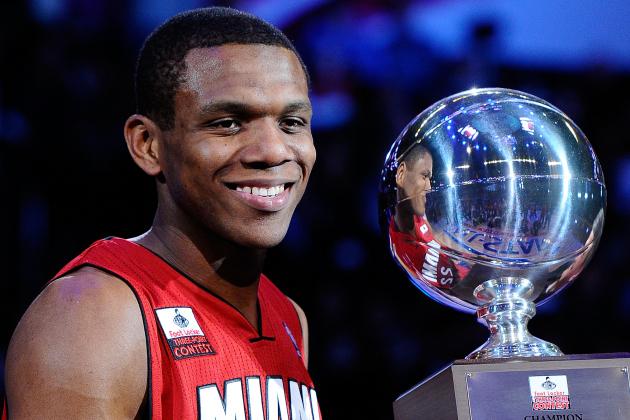 Kevork Djansezian/Getty Images

Larry Bird, Ray Allen, Paul Pierce, Dirk Nowitzki, Glen Rice. They are all past three-point contest winners. Then there is James Jones of the Miami Heat, who will look to repeat as champion in the three-point contest at the Amway Center in Orlando.
His competition will be teammate Mario Chalmers, Orlando's Ryan Anderson, Atlanta's Joe Johnson, Minnesota's Kevin Love and New Jersey's Anthony Morrow.
Here is a look at each contestant and his odds of winning.
Begin Slideshow

»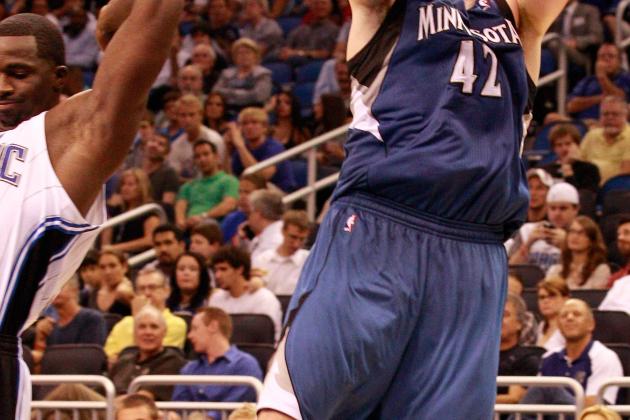 Sam Greenwood/Getty Images

An interesting selection to this year's contest is Minnesota Timberwolves forward Kevin Love. He is a career 36.9 percent three-point shooter. This season he s shooting 36.1 percent from behind the arc.
He is one of the best big men in basketball and not typically seen as a three-point shooter. Love probably was invited because of his popularity. It will be shocking if he finds a way to win.
Odds: 75-1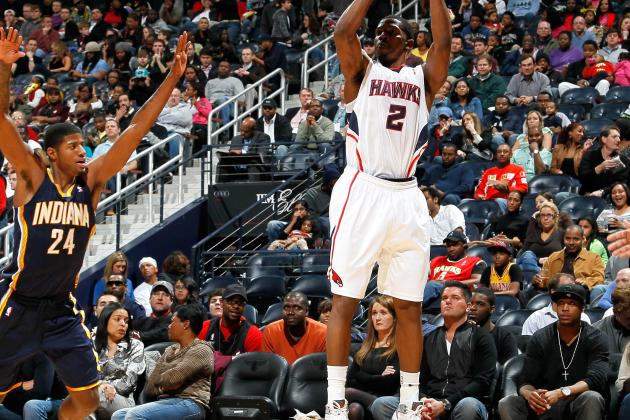 Kevin C. Cox/Getty Images

Joe Johnson is a quality scorer. However, he has never been a quality thee-point shooter.
He has shot better than 40 percent from behind the three-point line in only one season, and In the2010-11 season, he shot below 30 percent.
Johnson is a career 36.5-percent three-point shooter and has a 35.1 percent three-point percentage this season.
Odds: 50-1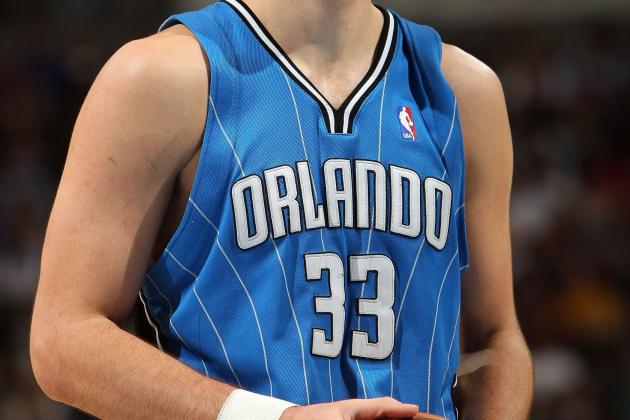 Doug Pensinger/Getty Images

This was the NBA's way of getting a home player in the contest. Ryan Anderson is a decent three- point- shooting big man and is having a solid 2011-12 season shooting beyond the arc.
Anderson has a shot at winning this contest because of his natural stroke and home- court advantage.
Odds: 20-1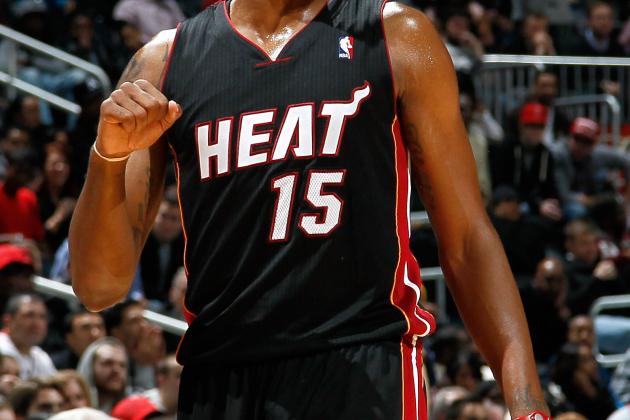 Kevin C. Cox/Getty Images

Chalmers may have the highest three-point shooting percentage among this year's participants. He is the only one in the top 20 in that category, but he is not my favorite to win the contest.
He has a slow release for this competition, which may mess with the flow and rhythm that you need.
Chalmers is a career 36.5 percent three-point shooter. But this season he is shooting 46.3 percent from behind the arc.
Odds: 10-1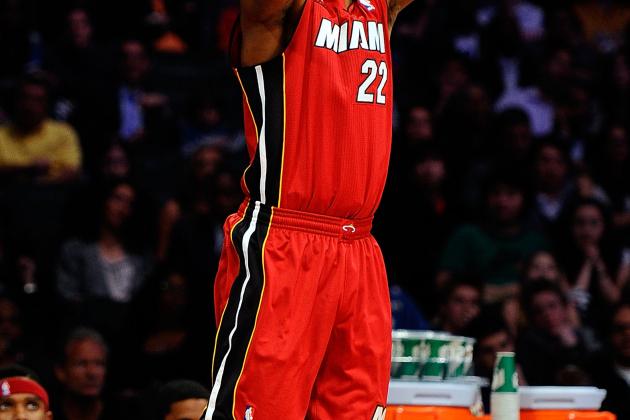 Kevork Djansezian/Getty Images

The reigning three-point contest champion, James Jones has not done much since winning the competition. His role in Miami is to complement the "Big Three'' with his three-point shooting.
He has played in 24 of the Heat's 30 games this season, but only started in six of them.
Jones is a 40,2 percent career three-point shooter. Over the last three seasons, he's shot 42.2 percent behind the arc. Jones will need to shake off some rust if he intends to retain his title.
Odds: 5-1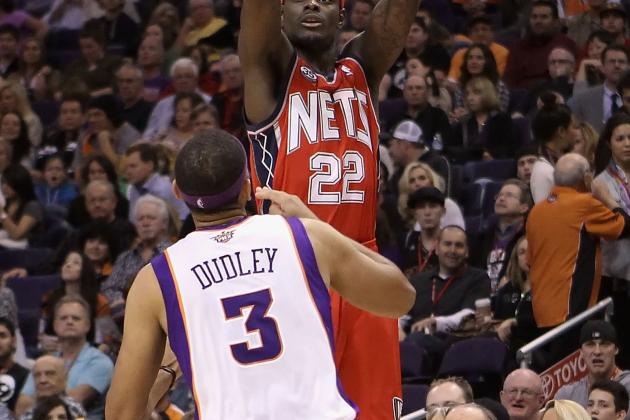 Christian Petersen/Getty Images

Finally, Anthony Morrow was invited to to the competition because this is what he was born to do.
He is widely regarded as one of the NBA's best pure three-point shooters. Morrow should go into the contest with a few chips on his shoulder and a few things to prove.
He is on a struggling Nets team that could use a few more wins, and he has basically lost his starting shooting guard position to rookie MarShon Brooks.
In his first NBA start, he scored 37 points, going 15-for-20 from the field, which was the most points by an undrafted rookie. He finished that season as the first rookie to lead the league in three-point shooting percentage. After the 2010-11 season, Morrow had the second-highest three-point percentage in history.
He is a career 44.2 percent three-point shooter. This season he's shot 41.7 percent from behind the arc.
Odds: 3-1