Updated List of the Best Striker in Each UFC Division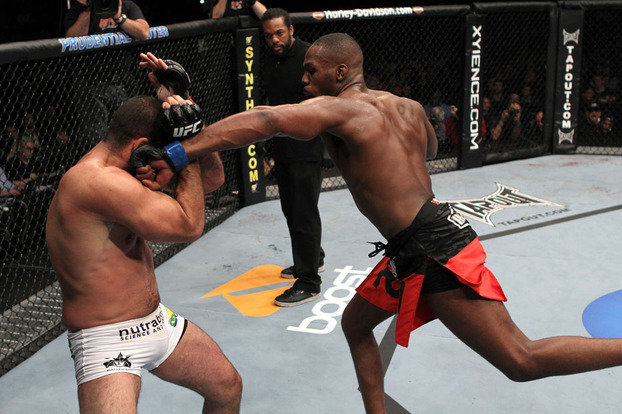 Jon Jones vs Shogun Rua: UFC 128
One year ago, I wrote an article about the best striker in each division. The MMA world is constantly changing, and it is well overdue for an updated list of the best strikers.
Let's see who is currently the best striker in each UFC division. Feel free to disagree and share your opinions in the comments.
Begin Slideshow

»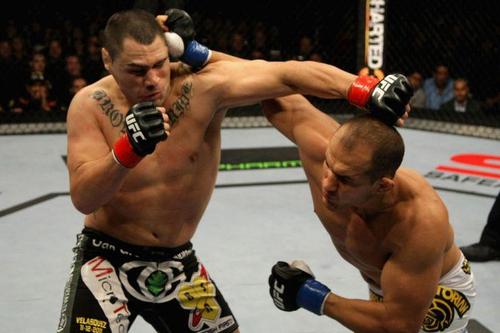 Junior Dos Santos vs Cain Velasquez: UFC on Fox
Before Cain Velasquez and Junior dos Santos fought, many people argued that Velasquez was the best striker in the division. Dos Santos proved any non-believer that he is truly the best striker in the heavyweight division. At UFC on Fox, it only took the Brazilian one minute and four seconds to win the heavyweight title by knockout.
Junior will face another accomplished striker in Alistair Overeem at UFC 146. Overeem is considered the best striker in the division by many. We will soon have a chance to see who really is the best striker between the two.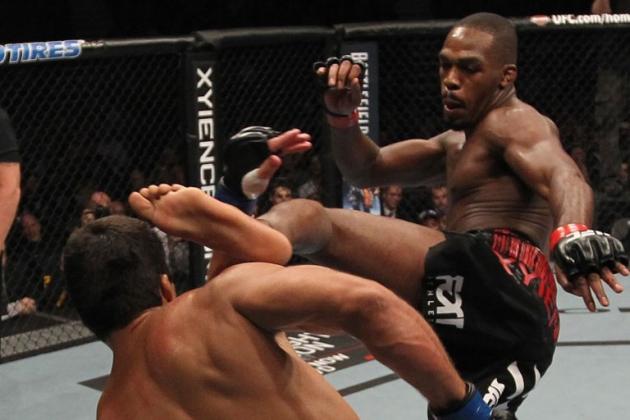 Jon Jones vs Lyoto Machida: UFC 140
Last year at this time, it was almost impossible to say who was the best striker in the UFC Light-Heavyweight division. Jon Jones has finally brought stability back to what was once a division that constantly changed champions. With his unique and unorthodox striking style coupled with his 84.5-inch reach and ever-growing skills, Jones has earned the title of best striker in his division.
His last three fights have been against accomplished strikers such as Lyoto Machida, Rampage Jackson and Shogun Rua. Jones will defend his belt against Rashad Evans at UFC 145.
Anderson Silva vs Yushin Okami: UFC 134
This choice should be no surprise to anyone. Anderson Silva has cemented himself as the best striker in UFC history. Silva's last fight against Yushin Okami ended via TKO halfway through the second round of their fight. Before fighting Okami, Silva knocked out Vitor Belfort with a front kick that will go down as one the best knockouts in UFC history.
Silva is now set to face Chael Sonnen in the long-awaited rematch in Sao Paulo, Brazil.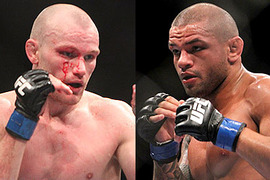 Alves vs Kampmann UFC on FX 2 on March 3rd
Last year, my pick for the best striker in the division was Thiago Alves.
This division has many great strikers. Carlos Condit recently won the Welterweight UFC Interim belt by defeating Nick Diaz at UFC 143 by controversial unanimous decision. Another great striker in the UFC is the underrated and unlucky Martin Kampmann, who is the last man to defeat Condit.
Kampmann will face Thiago Alves on March 3. Don''t miss this fight, as it will be a great display of striking that will definitely be a candidate for fight of the night. Who do you think the best striker in the welterweight division is?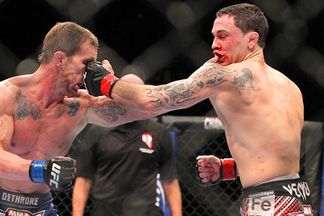 Frankie Edgar vs Gray Maynard: UFC 136
People still do not give Frankie Edgar enough credit. Even last year, after he defeated BJ Penn, I still did not pick Edgar as the best striker in the division. He has some of the best boxing in the UFC and uses his footwork and speed to get the best of his opponents.
Edgar recently showed that he has some knockout power in his hands when he defeated Gray Maynard by KO in his most recent title defense atUFC 136. Edgar might be facing the hardest fight in his career when he puts his belt on the line against Benson Henderson at UFC 144.
Many people are picking Edgar to lose this fight; when are we going to give Frankie some credit?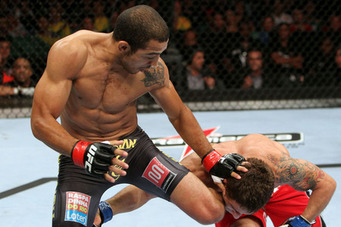 Jose Aldo vs Chad Mendes: UFC 142
Many people were beginning to question the finishing ability of Jose Aldo after his first two title defenses in the UFC went to the judges. Aldo silenced the critics at UFC 142, where he knocked out Chad Mendes via a brutal knee at the ending seconds of the first round.
Aldo seems to have found that killer instinct and explosiveness that he was so well known for back in the WEC. Jose Aldo will continue to dominate his division.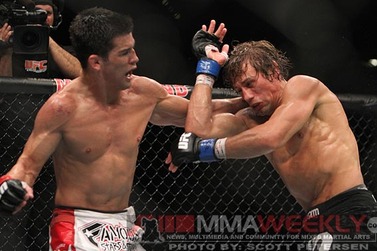 Dominick Cruz vs Urijah Faber: UFC 132
Dominick Cruz has one of the most unique and unorthodox fighting styles in MMA. He is in constant movement and always pushes the pace. His fighting style is hard to adapt to, and it constantly confuses his opponents.
He is set to coach the next season of The Ultimate Fighter against Urijah Faber. The two will finish their trilogy at UFC 148. If Dominick Cruz gets past Faber in his next fight, he will have successfully cleaned out the UFC's Bantamweight division.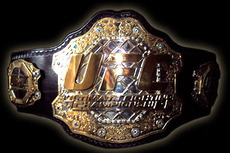 Last year, when I wrote an article on the best strikers in the division, it was not as easy to choose the winners. I'm sure most of you have noticed that almost everyone on this list is currently a UFC Champion. Wrestling is just as important as it always was, as all of the champions have good TD defense or have good TDs.
But maybe, just maybe, wrestling is not as dominant as it once. Are strikers making a comeback?
Thanks for reading!
-Vince Valdez